Business to consumer is a type of business model in which a business sells its products or services to consumers who are the end-users of those products or services. The term business to consumer itself suggests that it refers to direct offline or online selling to consumers.
B2C became highly popular at the time of the dot-com boom of the late 1990s when online businesses became prevalent around the world for selling products and services to consumers by using the Internet. All in all, business-to-consumer marketing is the practice of selling items and services directly between a company and its end-users.
B2C is a distinct business model from B2B that refers to transactions between two or more firms. B2C refers to any commercial transaction where the customer receives goods or services directly from the seller, such as retail stores, restaurants, subscription services, and doctor's offices. It usually refers to e-commerce enterprises that link their items with customers via online channels.
What is Business to Consumer?
Definition: Business-to-consumer is defined as the business models involved in businesses selling products or services directly to the end-users or consumers without having any middle man in the process. When it comes to b2c marketing, it refers to the marketing efforts or online ads used for promoting businesses to the target consumers.
B2C (short for business-to-consumer) is a retail system in which goods or services are sold directly to the end customer who has acquired them for personal use. It is sometimes contrasted with the B2B (business-to-business) paradigm, which includes companies trading goods and services rather than consumers. As mentioned above, during the late 1990s dot-com boom, B2C mainly was used to refer to online retailers that offered items and services to customers through the Internet.
Understanding B2C Business Model
One of the most common and well-known sales methods is business-to-consumer (B2C). Michael Aldrich, who used television as the principal medium to reach out to customers, was the first to introduce the concept of B2C in 1979.
The application of Business-to-Consumer (B2C)
Even though the ensuing dot-com crash wiped out many B2C firms as investor interest in the industry waned, and venture capital financing dried up, B2C champions such as Amazon and Priceline emerged victoriously.
To guarantee that consumers return, every firm that relies on B2C sales must establish positive relationships with them. Unlike business-to-business (B2B) marketing initiatives, which aim to show the value of a product or service, B2C marketing campaigns typically provoke an emotional reaction from clients.
Evolution of B2C eCommerce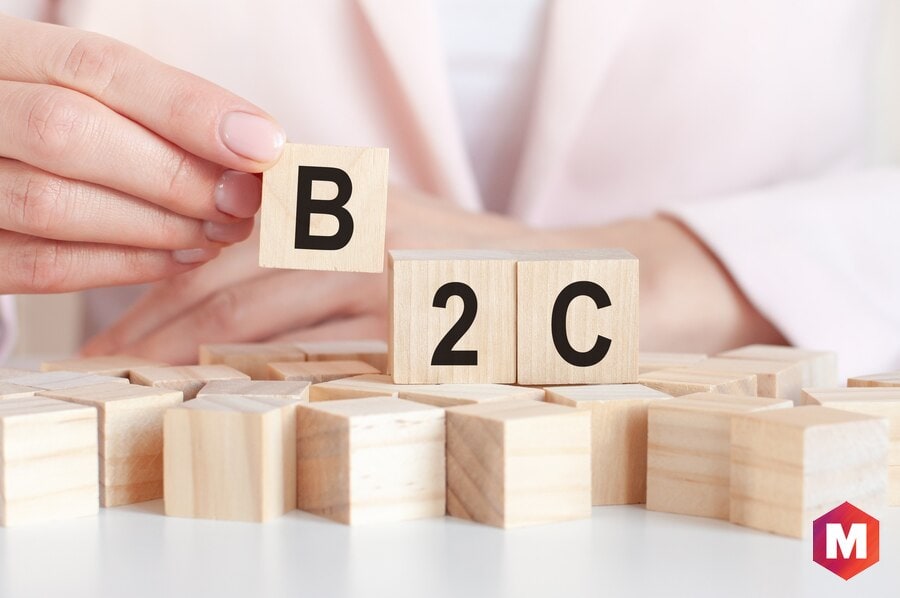 In the 1990s, the internet kept on growing with the dotcom boom, and that led to the popularity of b2c business models. With books like the Future Shop: How Technologies Will Change the Way We Shop and What We Buy (1992), the future of e-commerce revolved was also suggested at that time.
However, at that time, few security problems were hampering the growth of such businesses. Then Netscape came up with Secure Socket Layers (SSL) encryption certificates that convinced consumers to feel more comfortable and secure while transmitting data online.
This enabled web browsers to have the ability to identify whether a site had an authenticated SSL certificate or not. This helped consumers in determining whether a site could be trusted or not, and SSL encryption is considered one of the most crucial elements of modern web security measures.
So, after SSL, the mid-1990s and 2000s witnessed the growth of e-commerce via popular sites like Zappos and Amazon and Zappos. All this led to the present world where it is rare to see any business that is not involved in selling their products on the web. Consumers also enjoy the comfort of online shopping in their own homes, while businesses also get the opportunity to grow on the low overhead expenses.
The virtual storefront of b2c e-commerce empowers a business to function efficiently without even having a storefront or a large inventory stocked at all times. It is quite useful for a wide variety of small businesses as well. Fulfillment centers and dropshipping businesses have also witnessed lots of growth in these times letting B2C models touch a new height by letting sellers act as an interface between a third-party warehouser and the target users.
How does business-to-consumer (B2C) work?
Businesses that offer goods and services directly to consumers are known as B2C. A consumer is a person who buys a product or service for their consumption. Although many businesses sell their items, the B2C model does not necessitate this because many firms also offer things bought from other businesses.
Shopping at a local grocery store or ordering new headphones from an internet retailer are examples of B2C retail experiences. A B2C service experience may include going to the doctor, going to a hair or nail salon, dining out, or utilizing the Uber app to get about.
Types of B2C Business Models
There are five business models in online business-to-consumer sales.
1. Direct Sellers
This is the sort that most people are familiar with: online retail sites where customers may purchase goods. They might be large corporations like Gap or Dell or tiny enterprises that make and sell things. Still, they can also be online versions of department stores that sell items from various brands and manufacturers. Target.com, Macys.com, and Zappos.com are some examples.
2. Online intermediaries
These "go-betweens" connect buyers and sellers without controlling the goods or services. Online travel companies like Expedia and Trivago and the arts and crafts market Etsy are examples.
3. Advertisement-driven
This strategy uses enormous levels of online traffic to sell advertising, which then offers items or services to customers. This approach attracts site users with high-quality free content who face online adverts. The Huffington Post and Observer.com, for example, are examples of media publications that do not have a paid subscription component.
4. Community based
This technique helps marketers offer their products directly to site visitors through online communities based on common interests. It may be a website for photography enthusiasts, diabetics, or marching band members. Facebook is the most well-known example, as it allows advertisers to target advertising to people with highly particular demographics.
5. Fee-based
For access to their material, these direct-to-consumer sites require a membership fee. They often include magazines like The Wall Street Journal that provide a small amount of material for free but charge for the majority of it and entertainment services like Netflix or Hulu.
When exploring various business-to-consumer choices, whether those options entail in-person or online transactions, businesses selling directly to consumers should consider how their target clients like purchasing and buying items similar to theirs.
Benefits of business-to-consumer (B2C)
E-commerce is a big part of modern B2C. Many B2C businesses may not have a physical location. This reduces overhead while expanding the target audience. B2C organizations may also collect vast volumes of data linked to their operations and utilize analytics to better company policies and plans because they are online.
1. Business-to-consumer (B2C) vs. business-to-business (B2B)
The target market is the significant difference between the B2C and B2B retail models. B2C businesses sell directly to customers, whereas B2B firms sell to other companies, then service other businesses or customers.
Business to business is abbreviated as B2B. B2B enterprises specialize in selling goods and services to other companies. B2C caters to consumers specifically, delivering products or services that make sense to purchase individually.
2. Internet Retailers vs. B2C Storefronts
Traditionally, most producers marketed their products to brick-and-mortar stores. Retailers profited from the markup they added to the manufacturer's pricing. That changed, though, when the Internet arrived.
New enterprises formed with the promise of selling directly to the consumer, bypassing the store and decreasing prices. Businesses tried to maintain an online presence during the dot-com crash in the 1990s. Many stores were forced to close their doors and go out of business due to the crisis.
What is an example of B2C?
Some of the popular and traditional B2C examples are Walmart or Target. Then, when it comes to popular e-commerce b2c business models, then Amazon is for sure one of the most common examples.
Some of the other highly popular b2c companies are-
Google
Tencent
Facebook
Target
Walmart
Alibaba
Netflix
Priceline Group
eBay
How B2C is different from B2B, C2C & B2G
1. B2B (Business-to-Business)
In this model, a business or manufacturer first sells its product or service at wholesale prices to a retailer that further sells that product or service to the end-user or consumer at retail prices. Its example can be Cisco Systems or Denso Corp. sorts of auto parts manufacturers.
2. C2C (Consumer-to-Consumer)
This type of business model lets individuals find and transact with each other such as Etsy or eBay.
3. B2G (Business-To-Government) Business Model & Examples
This type of business model is associated with the companies that offer products or services to government institutions or agencies. One of the key examples of such companies can be Northrop Grumman which incorporates 90,000 employees to focus on defense, aeronautics, and cyberspace.
B2C Marketing Strategies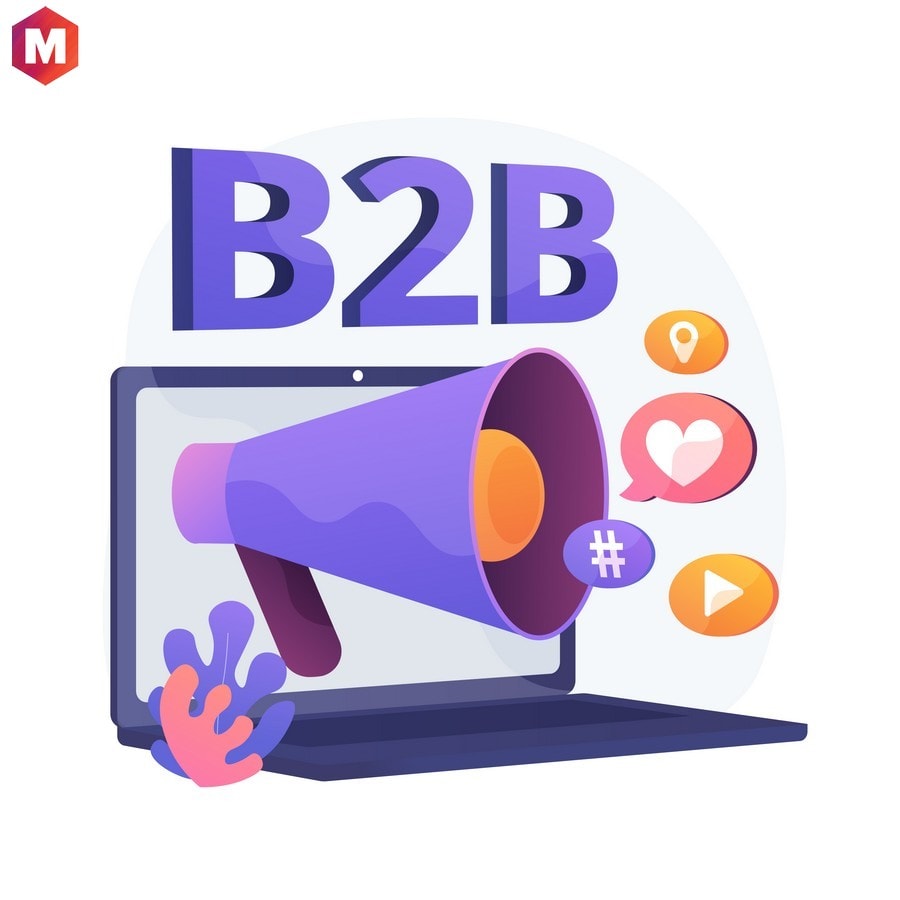 With the booming prevalence of online businesses, B2C businesses face huge competition in the market. They need effective marketing strategies for optimizing their presence in the online and offline marketplace.
For this different strategies like Search engine optimization, customer loyalty programs, marketing automation, social media marketing, content marketing, reward programs, influencer marketing, retargeting, feedback, and testimonials sorts of strategies are used to attract consumers or potential customers and convert them into buyers and loyal customers.
Understanding the needs of individual customers and ensuring personalized customer experience has become extremely important for B2C businesses to connect and convince in a manner that consumers buy products or services.
Conclusion!
To stay competitive, many brick-and-mortar businesses are building their online presence alongside their physical storefront.
Different types of businesses need a new and unique tactic to promote it to optimize their market presence, so the end consumer sees and purchases their products or services.
B2C marketing empowers businesses in taking their brands to the next level to develop good relations with individual consumers and optimize sales and conversions.
Now, on the concluding note, what are your thoughts about the effectiveness of B2C marketing practices for promoting b2c lead generations and sales?
If you liked this article, we bet that you will love the Marketing91 Academy, which provides you free access to 10+ marketing courses and 100s of Case studies.