A marketing lead is an individual who has been identified as a likely buyer or customer who could benefit from your company's offerings, making them invaluable in helping you grow your organization. Companies have one paramount objective: to create as many leads as attainable through their marketing campaigns.
You can also understand a marketing lead as an individual who exhibits interest in a company's products and services, thus making them a potential customer. To succeed, businesses must nurture prospects through the sales funnel with appropriate content offerings that inspire trust and encourage action toward purchasing decisions.
Spotting potential customers is essential for the success of every business – and marketing leads make it a reality.
What Is a Lead in Marketing?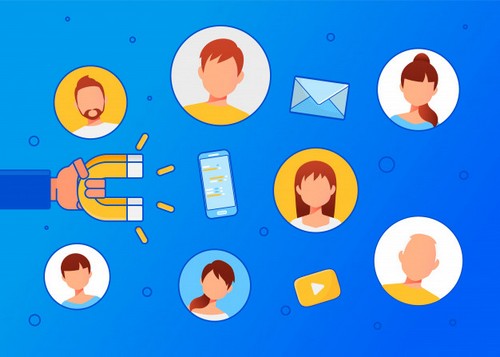 In marketing lingo, a "lead" refers to an entity or group within your target market who has already interacted with your brand in some way, shape, or form and may very well turn into a future customer. A lead can be any individual that is interested in your products and services, whether they are viewing or downloading content from you, signing up for a trial offer, or simply visiting your store.
Nurturing and warming a lead is critical for converting them into customers as it requires the perfect blend of strategic activities. This could stay true to email campaigns, social media postings, content-driven advertising, or any other marketing efforts that keep your leads engaged. With a well-crafted approach tailored to each lead's preferences and interests – you can maximize conversions while retaining loyal brand advocates in the process.
Through a customer relationship management system like Salesforce Marketing Cloud, you can identify and monitor the development of your leads. This framework allows for this process to be structured in an organized fashion – from top-of-the-funnel lead down until it reaches its final step at the bottom. Subsequently, leads are further examined and divided by criteria such as business location, sector, buying practices, and promotional inclinations. This helps marketing teams to make informed decisions so that leads can be nurtured most efficiently and effectively imaginable.
Types of Leads
Depending on where they are in the marketing funnel, leads can be divided into three categories. These include:
Information qualified lead (IQL). You can find such leads at the start of their journey in the sales funnel. When someone begins their journey as a buyer, this is the ideal time to provide useful information pertinent to their query in exchange for data like contact details, name, email address, and more. This form of advertising lead generation is commonly referred to as cold leads.
Marketing qualified lead (MQL). Prospects that have already manifested an ongoing investment in a company are referred to as warm leads. These individuals are typically halfway down the sales funnel, having identified their problem and now searching for how a business can effectively assist.
Sales qualified lead (SQL). This lead is ripe for the picking, as they have expressed their desire to purchase. It's also known as a hot lead – this individual is just about ready to commit!
How to Generate Leads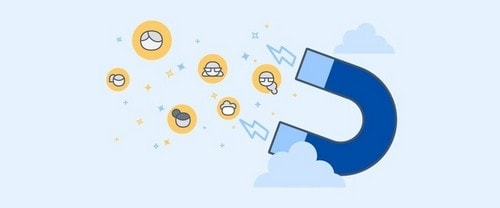 1) Choose promotional tools
Depending on your budget, you can determine the most efficient way to promote your company. Broadcasting posts across all social media platforms is a great start, and creating PPC (pay-per-click) ads with Google and other search engines will help spread the word even further about what solutions your business offers. The key objective of advertising now should be to make people aware that their problems have a resolution – and yours is it!
2) Target your promotional efforts
To make your services more successful, you should do market research to find targets who could benefit from them and how you can meet their needs. Then, consider the most suitable marketing channels for your business plan and budget to maximize exposure to this target audience by sharing your solutions with them. To manage marketing campaigns, marketing managers hire professionals who can do marketing lead jobs and find out the marketing leads and target them to convert for you.
3) Create valuable content
To capture the attention of your target audience, supplying them with helpful material is a surefire method. Showcase content that resonates with prospects and provides tips to help tackle their issues. Display ads can direct potential customers to your website or blog, while videos on YouTube will also work wonders in generating leads. Furthermore, demonstrate how utilizing your business' product or service can resolve customer needs for maximum impact! Marketing communications managers as well as public relations specialists should use a digital marketing strategy to connect, convince and convert the target audiences.
4) Use subscription forms
Incorporate subscription forms on your website or blog to turn potential customers into leads. Utilize SendPulse's subscription form builder for free and choose the necessary information that will enable you to take the most suitable approach toward clients, as well as share relevant content. If done correctly, this process could easily result in converting those leads into loyal customers! To create a successful lead and maximize your subscription form's efficacy, marketing specialists recommend you include the following details:
Name
E-mail address
Preferred contact method
Areas of interest
Location, etc
5) Create lead magnets
As part of their persuasive strategy, marketers frequently employ lead magnets to entice prospects into subscribing. This is an irresistible offer that provides your potential customers with confidential information in a cheat sheet, toolkit, video guide, and more when they submit their contact details. Therefore, for creating a conversion-driven marketing lead, a marketing manager should focus on creating and optimizing the lead magnets.
6) Generate leads from your blog
Create compelling articles for newbies, complete with links to your products. Optimize and advertise them, including stories of how your company was able to help others solve their problems. Using blogs to generate a marketing lead is one of the best content marketing strategies to connect and convert a potential customer in a sales process.
How to Convert Marketing Leads into Customers
To craft an effective funnel, begin by envisioning yourself as the customer and picturing their desired journey. Think of ways to make it easier for leads to transition into buyers. An advanced marketing service can be incredibly effective at connecting with potential customers and converting them into loyal followers.
Using behavioral data as valuable information – Construct several buyer personas based on the habits of your preferred customer target. This knowledge will give you ideas about how to move distinct sets of leads from the initial stage in the sales funnel down to purchasing.
Nurturing your leads – Email marketing is an amazing way to share vital information with a large number of people simultaneously. Offer your audience helpful and relevant data, exhibit diverse solutions for their needs, and showcase your proficiency in the field. Design a lead nurturing strategy, then utilize CRM tools to effectively educate prospects through drip campaigns.
Converting leads into customers – Utilize every chance you can to make the sale by providing an offer tailored for each stage of their buyer journey. For example, during holidays, people are often more inclined to purchase than usual – this is a great opportunity to create a special incentive that will help them complete their buying process.
Difference between a Marketing-Qualified Lead and a Sales-Qualified Lead
Distinguishing between marketing-qualified leads (MQLs) and sales-qualified leads (SQLs) is essential. MQLs are those who have demonstrated an interest in your brand and offerings, whereas SQLs indicate that they are ready to buy what you're offering.
As a marketer, it is essential to differentiate between MQLs and SQLs to craft appropriate communications for the former that won't deter them from making a purchase. It's important not to overwhelm potential customers with too many messages as this could drive them away before they are ready to buy.
Companies often use MQLs to better understand their target audience, and these may be passed along from the marketing department to the sales team for further contact. However, other companies might require additional conditions – such as meeting customer personas or taking a specific journey on their website – for an individual to qualify as an SQL.
To ascertain the potential of a lead, marketing departments implement a lead scoring system. This allows them to understand how probable it is that they will convert into sales-qualified leads and affords marketers with insights on how best to nurture their prospects through various stages in the funnel.
Conclusion!
To summarize, lead generation and nurturing are fundamental techniques to ensure your marketing efforts are successful. Ads can be used to target potential customers while content marketing tactics such as lead magnets offer more personalized approaches for further engagement – both of which have a great impact on the profitability of any business.
Liked this post? Check out these detailed articles on
Topic of Marketing
Alternatively, check out the Marketing91 Academy, which provides you access to 10+ marketing courses and 100s of Case studies.