Companies promote their commodities to a specific target audience. With time, the users become loyal customers of the brand and in this way the organization expands, ropes in more consumers and develop a wider customer base.
However, an organization or a brand is beyond its customers. It includes some other significant groups like media, investors, stakeholders, industry peers and above all the general public. Therefore, only satisfying the brand customers is not sufficient for longer brand sustenance in the market. Such groups need to be taken care of.
Keeping this in mind, an organization takes steps to address the larger audience, both internal and external about its background, brand values, current activities of public interest, relations with the industry, etc. While the internal audience is its employees, the external comprises all the above-mentioned groups.  
It does so because even though they might not use its products, they will develop a perception of the company as a whole, which in turn will help in building goodwill in the market. Public relations is a multi-faced activity and targets everyone in the society with an aim to spread awareness about its existence in every sector. An indirect way of marketing its name, brands take to public relations activities to reach out to every corner of the region where it operates.
Here is a video on Public Relations
Examples of Public Relations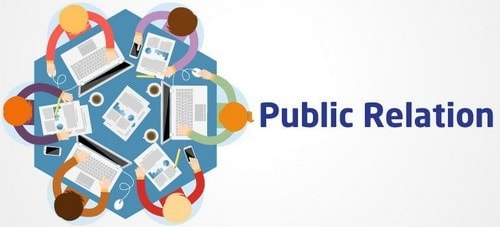 1) Press Conference
Be it a new product launch or announcing annual or quarterly profits, companies spanning across all sectors call for the press conference. Here, they communicate with the media directly, invite investors and responds to questions especially on their further plans and strategies. Live conferences are followed by the press release for further brand enhancement.
Also, often companies give press releases without holding any conference. In either way, they try to maintain relations with the media and update people about its performance. In short, it is an indirect branding.
2) Community Development Programs
Take for example the brand 'Tata' which engages in lots of community development activities like building hospitals. Another example can be of a brand serving free glucose in hot regions during summer.
Constructions of toilets, engaging or partnering with government projects are some other unique ways to exhibit brand presence to the society. 'Fight Ebola Campaign' of Google is equally praiseworthy in this regard. Such kind of initiatives to aware masses against diseases and similar threats to society and human life creates a positive brand image among people.
3) Investor Summit
With an eye to increasing investors' participation in the brand's success and definitely to increase investment, organizations conduct investor meetings. Here, they provide an extensive platform to the investors and allow them to express their views, opinions, ideas and also to voice their concerns if the situation demands so.
A lot of communication and exchange of ideas take place between the company management and its investors, which further shapes the future management policies and branding strategies of the organization. Companies also take this opportunity to present their sales figures and revenue expectations in the future.
4) Industry Meets
What's an organization without an industry? To keep going in business and match performance with that of rivals and peers, companies participate in industry conferences or summits. Such meetings are very common in the telecommunication sector (oligopoly market) where the management collaborate and discuss future pricing, strategies, etc.
5) In-house Engagements
While paying a lot of attention to the external public, successful brands never overlook their employees. They come up with monthly journals, weekly or fortnight programs to cheer up the staff and thank them for being a part of the brand's journey.
Advantages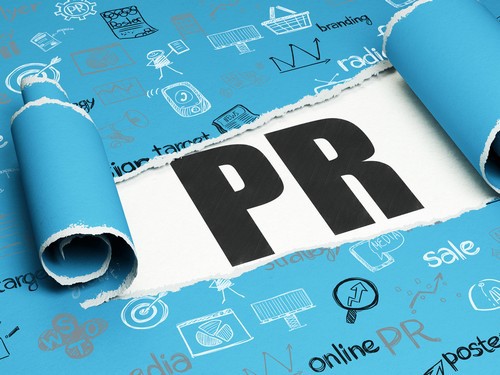 1) Build Goodwill and Brand Value in the Market
The primary advantage of involving in PR activities is to build a good and positive image not only in the minds of the customers but also in the hearts of the members of all community. Consistent PR endeavors definitely add to the value of a brand; thus strengthening its equity. People start believing in the brand and develop a sense of faith in hearing its name. A good example can be of 'Tata'. Whatever it produces has a feeling of trust among everyone.
An interesting advantage is that if companies perform well on the PR front, no matter whether people use their products, brand names are ready on their lips. It also cannot be ruled out that such consumers have greater faith and positive image about these brands, compared to other products in the market.
2) Improve Industry Relations
Industrial relations play a key role in determining the brand's position in the industry. Industrial meetings are a strategic platform to build more connections, get more contacts, increase business clients and discuss future sustainable strategies.
It is also in such platforms where organizations get to know about market information like an expected rate of inflation or increase in production cost or decrease in demand, etc. Such data helps them to devise their future marketing plans and also be consistent with the industrial progress on the whole.
3) Develop Relation with Media
In the digital world, media is undoubtedly the fastest tool to disseminate information. Therefore, good rapport with media houses helps companies through thick and thin. It further comes of great help when companies are in crisis. In such an event, media often presents news on behalf of the organization in an effort to maintain its goodwill in the market.
4) Improve Relation with Investors and Stakeholders
Public relations also extend to the company investors and stakeholders, as they happen to be one of the pillars of business. Periodical conversation with all the stakes brings an organization closer to its investors and takes the connection to a higher level. It further increases the chances of more investment.
5) Better Connection with Internal Audience
Most importantly, PR helps in engaging the organization's staff in the goodwill developing process. Besides making the employees feel equally important, it imparts a sense of participation in the brand's goodwill. Moreover, it creates an environment where employees enhance their bonding and develop a family feeling in their professional world- a much-needed thing in new-age branding.