What strategy are you going to utilize to target your audience- building a site, or composing an article, or developing a marketing plan, or setting up a PR? Regardless of whatever you are going to use, you should light a fire under your marketing materials to leave a powerful and enduring impression upon your audiences.
Result-driven marketing materials are created because of the audience the business is trying to target and convert. Therefore, marketing materials are supposed to answer the curiosity and inquiries of your viewers and take care of their issues in the most personalized manner possible.
In this post, we will dive deep into the world of marketing materials and understand how you can create different marketing materials to speak with your audiences and convert them for your products and services. So, let us get started right away-
Introduction
Technology has undoubtedly taken a massive turn in our lives and the way we work, develop and learn.
If a company wants to sustain or even manage its reputable image in a market, it must have attractive marketing materials involving high-class technology to engage as many customers as possible. But this doesn't mean that we have to forget our traditional gold way of producing marketing materials.
Paper, ink, and stamp still have the same significance in our businesses.
With this increasing pace in an environment full of uncertainties, most of the businesses have forgotten about the importance of traditional marketing materials, just because most of us are busy chilling around with our smartphones.
That doesn't mean that conventional marketing materials won't work. Well, be it traditional or modern marketing materials both can provide tremendous growth only if they are presented in an indecisive way in front of the customers.
Fear Not! Here we'll clear all your expected doubts relating to Marketing Materials and how a business can make their marketing materials efficiently to get the most out of them.
What do you mean by Marketing Materials?
Marketing Materials can be defined as the materials or products that present your marketing schemes with interested customers.
The best marketing materials talk straightforwardly to your target audiences.
Marketing Materials include printed materials such as brochures, business cards, banners, templates, catalogues, t-shirts, three-layered face masks, and many more.
Printed Marketing Material is often more crucial in creating a good impression on the customers' minds. However, if your products are of low-quality raw materials, customers won't be willing to buy your products even if they are cheaper than others.
Customers prefer those marketing materials that reflect good design, built, colour, grammar, and themes.
If you do not create a flawless Marketing Materials, you will not be able to impress potential clients. Then, unimpressed targets may go into the arms of a competitor who has given more dedication, time and efforts to ensure the marketing material is impeccable, uncluttered and neat as a button.
Why do we require Marketing Materials?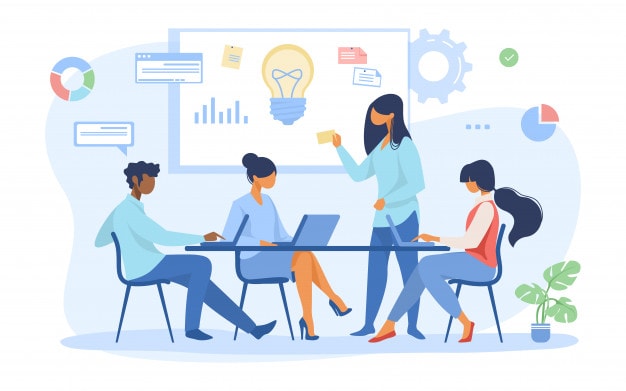 Businesses are small, large, public, or private; all require marketing materials to establish their image in the market and to communicate with their customers via these materials and products.
Here are a few tips described briefly to follow them to ensure that your brand image grows with the marketing materials-
Be consistent with your products.
Make sure that your logo, colour, font and theme are set accordingly with the marketing materials like catalogues, brochures, envelops, etc.
Use consistent images for your brand; keep those photos for all your marketing materials and products.
Keep the customers updated with all the necessary information by printing them on your marketing products, such as your office address.
Also, keep the reviews of your materials and products to ensure that what people think about your schemes.
Steps for Creating best Marketing Materials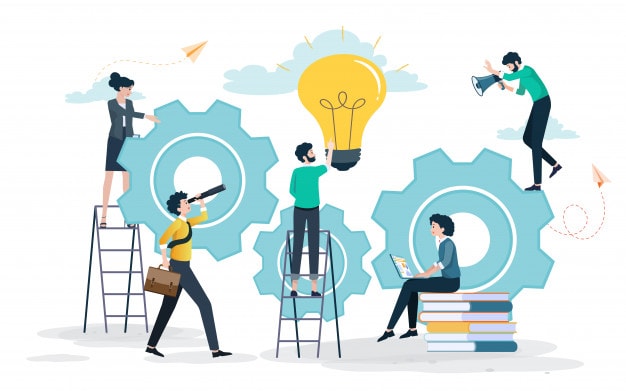 To make the best-focused strategies intended to connect, convince, and convert your audiences, you should be aware of your viewers and then build up numerous marketing materials. Below, we have covered some necessary steps that will help you in building the best marketing materials-
1. Recognize Your Target Audience First
The moment you start arranging any marketing material, you should recognize your target audiences first. Many flawed marketing strategies start designing marketing materials without having a clear idea about their potential customers who can be their leads and finally, the customers.
Right audience groups turn your marketing events or product brochures successful. So, if you don't have an audience group, you should make one without delaying any further.
Once you identify your audience, you may need to tweak your item or presentation to speak to this audience group more effectively. The success ratio of a targeted marketing campaign is quite higher in comparison to a campaign that isn't routed to anybody.
2. Focus on Your Message to Your Audience
Once you've distinguished your target audiences, you should target your marketing messages to them. According to Dan Kennedy, this process is understood as 'message to market match'.
Your marketing material should answer inquiries of your audiences, plus you should add a CTA that talks legitimately to your audiences and asks them to act. Marketing materials shared with target groups of audiences will ensure more success than a general campaign.
You can use similar methods in numerous campaigns; especially procedures that have brought you accomplishments. However, you should customize those strategies to each advertising effort that you run via your marketing materials for a different set of audiences.
3. Opt for Creating Multiple Marketing Materials
In case you have found that your potential customers are different types of audience groups, then you should consider making numerous marketing materials to reach more audiences and optimize conversions.
For instance, in case you're running a beauty salon that caters females and males both, you should make targeted marketing materials for both- men and women separately. In the same way, if you are organizing an event that targets people belonging to different industries, then you should come up with different marketing materials as per the uniqueness of different industries.
If you utilize a general marketing message, you will see that your message gets weakened, or misses the compelling CTA that you make in targeted marketing materials. While by focusing on your particular target market, you can guarantee you make a convincing message.
With the right inclusions of CTAs in your marketing materials, while targeting a different set of audiences, you will be able to meet the right audiences and convert them in your favour. Different marketing materials can include different Calls to Action as per specific inclinations and behavioural preferences of audience groups.
Classification of different types of Marketing Materials
Different marketing materials serve different purposes, and before going through some of those materials, let us have a look upon their classifications based upon their usability-
1. Marketing Materials at Introductory Stage
Business cards
Letterhead
Envelops
Brochures
2. Marketing Materials for Educating and Involving Prospects
Case Studies
Sales Sheets
Product Sheets
Presentation Folders
Testimonials
Slide Deck
Explainer VideoIntroduction to the Marketing Materials
3. Marketing Materials for Conversion Stage
4. Marketing Materials for Customer Support
Thank you cards
Loyalty cards
Posters
Catalogues
5. Marketing Materials for promotional purpose
T-shirts
Pens, mugs, key-chains, etc
Now, let us go through some of the most crucial marketing materials and their features-
Key Marketing Materials & their Idiosyncrasies
Every technique might not work for every business, while some work but not for a more extended period.
Here, we've got some of the best tips that will help the small business to market their products and material in an effective way that will help them to retain the customers' trust and loyalty for their brand.
1. Business Cards
Add Design and Logo.
Add necessary information about the brand on the back.
Add promotional schemes on the cards.
Drop your cards in relevant places like banks.
Other than the logo, share your social media handles on the cards.
Add handwritten notes for the thank you cards.
Deliver thank you and loyalty gifts and certificates to your customers.
2. Letterhead
Send personal messages to your loyal customers.
Write the famous tagline of your business in the letterheads and envelops.
Practice direct marketing via brochures, surrounds, and letterheads.
Create an attractive letterhead design to attract customers.
Create note-cards like letterheads to communicate.
3. Case Studies and Testimonials
Add graphic designs and visuals.
Add case studies and testimonials to your home page and change them regularly.
Use conversational tone for the customers instead of industry jargon.
Use your case studies and testimonials on social media marketing and email marketing.
Add a chat box or feedback down the case studies.
4. Postcards
Use postcards on your testimonials
Use postcards to invite special customers
Design professional postcards to compliment with envelopes, brochures, and letterheads
Distribute the postcards among the new companies.
Present new products with these postcards
5. Menus
Make them attractive and easy to read.
Share your menu on all the respective social media handles.
Share photos of items and information related to your menus.
Promote customers to post their orders on social websites.
Share the customer's pictures on social media.
6. Posters
Create posters telling how your business adds value in customers' lives and enhance their feelings
Make your message as shorter as possible
Utilize posters as an enlivening element in your workplaces
Feature employees, clients, and their testimonials
Craft a compelling offer and add a relevant CTA
Create posters concentrated on how you serve clients
Add the contact information and URLs at the base of the poster and make it easy to notice
Make appealing posters and use them as unique awareness-building marketing material
7. Thank you Cards
Make an expertly printed and branded card to say thanks
Add a manually written note
Add a Thank-You gift, item sample or gift certificate
Send such cards after a referral, an issue you comprehended, or a major order
8. Catalogues
Have a proper idea for your catalogue and let that match your brand
Let your catalogue have a voice and perspective
Make it enjoyable to go through
Include client surveys and testimonials close to highlighted items
Dedicate a segment to customer support
Mail it to existing clients and prospects
9. Envelops
Do match your envelopes with your letterhead
Add uncommon content on your envelopes to make them stand out
Opt for bigger branded envelopes for presentations
10. Brochures
Let your brochure design match your brand design
Along with a fundamental brochure, have extra brochures for various audience and product groups
Add CTAs in your brochures
Add guidelines on the best way to purchase the product
Create clear proposals at various price points to allure new clients
Keep outside signs straightforward and appealing
Opt for a mix of fonts in different sizes and styles
11. Explainer Video
Use your slide deck by converting that into a 90-sec explainer video
Give your video link on business cards and brochures
Use our video into sales introductions
Share your explainer video on social networks
Some Tips to get the best Market Materials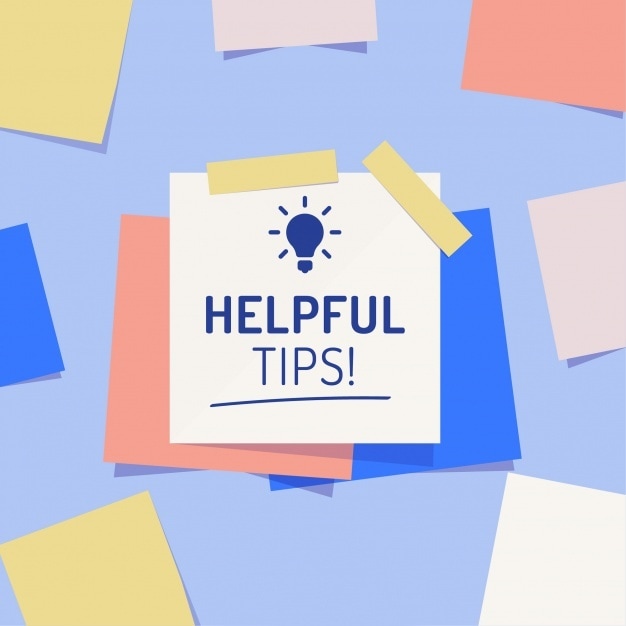 With the fast-paced and dynamic business environment, it becomes necessary to meet the customers' expectations by delivering exceptional marketing products.
Appearance is the key if your products have great built, design, and are user-friendly they will gain whole a lot of attention from the customers which will help the companies to create a good impression in the market.
Here are some tips that will help the small or new businesses get the best marketing materials for the customers.
1. Present a Unique and Attractive Logo and Design
Be consistent with your logo and package design as people prefer consistency. Appoint professional artists for this, do not try by yourself, the design should appear professional. A professional will make sure that the logo and design incorporate all the necessary points of the business.
2. Learn about Graphic Designing
Learning Graphic design certainly takes a lot of time, but you can still learn the basic principles of it to implement them in your marketing materials. Graphic design books and classes might work for this. The printed materials should have these design principles-
Keep them clean, simple, and easy to understand.
Use subheads and heads to lead the interested readers; these heads will show the essential points to keep the reader engaged.
Add photos, statistics, cartoons, charts, and tables to your materials so that it won't look like a boring product and readers will not consider it again. Implement various graphics into them.
Place a caption for each image you add in the material; the caption will make the readers learn more about your brand.
Use standard formatting for the print materials unless you've something unique to present.
3. Ensure that your materials do not promote vulgarity in any sense
The business should ensure that the materials are presentable to all. They should provide 'family look' to their contents. Follow a particular pattern in your materials that they should be from the same company.
4. Appoint the best Photographers for your brand
Nobody like unprofessional photo shared with materials. Small businesses often lack good photos of their products. Hence, always invest in a good photographer to create an optimistic impression of your business. The customers often judge the quality of your products with the photos you share.
Final Thoughts about Marketing Materials!
Now we are well aware of how much marketing materials matter in establishing an image in the market. Marketing materials if appropriately presented can play a massive role in the development and growth of the company.
These materials often tell a lot about your brand values, so make sure you choose the best marketing product.
Marketing materials often act as storytellers of giant companies to show from where it started and ended. It acts as a medium to communicate with your potential customers.
Indeed, the printed marketing materials push the readers towards your brand and boost their interest in your brand—all it takes excellent marketing material to turn the image of your company in the right direction.
Differentiation in the products and materials that you provide can make an excellent way to get an idea of what type of customers are more towards your brand.
Marketing materials are essential for businesses of all sizes.
If you are not investing time, money, and efforts in this, then the business will certainly take a downfall in the long-run. The growth of your company depends on how you interact with your customers and how much you value them.
Want to know the right kind of marketing materials for your business model? Share your details with M91 experts, and we will guide you in the process.
Liked this post? Check out the complete series on Marketing