Our words, the thoughts behind those words and the simultaneous action are all the results of our values. These are the foundation on which we have grown up and are also important determining factors in our future development.
What are Values?
The meaning of the word value is vast as it encompasses conception and perceptions towards the world and moral ideas that have an impact on our behavior towards others. It also includes our disposition, sentiments, needs, wants, preferences, attitudes, and interests.  Values often provide a set standard for morality and competence and are generally permanent by nature.
Values have a direct as well as indirect influence on the emotions, behavior, and attitude of a person. It provides shape to his beliefs and determines how he is going to perceive others and behave in any given situation. It is the values that help someone to decide what is important or unimportant, desirable or undesirable, proper or improper and good or bad for him. Personal values are generally influenced by both external and internal factors, along with the traditions and culture followed.
Values act as a guiding force throughout the life of an individual or even an organization. It serves as a basic conviction that tells how and which specific code is acceptable or preferable in every situation. The term value has a different meaning for every person because it is his circumstances that have defined the term for him. What one individual or a business entity considers as the value might not be in sync with others. Values are generally specific and can guide or determine someone's behavior. It is difficult to alter or change in later years.
Why Are Values Important?
1. For an Organisation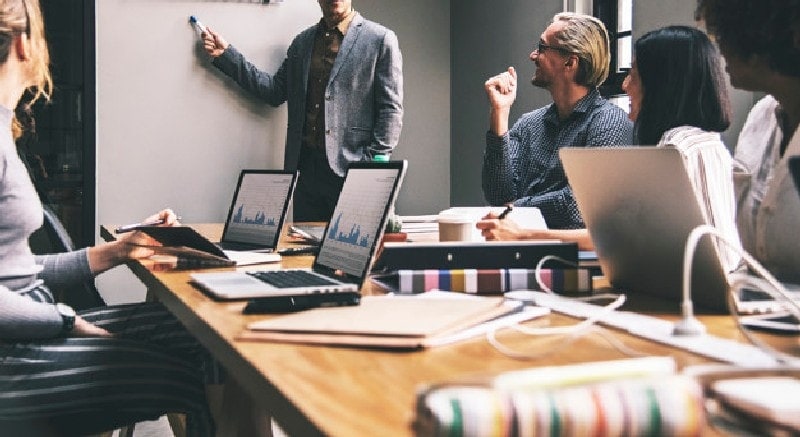 Business is all about making numerous decisions daily which directed to fulfill a particular purpose. The importance of values in an organization is the satisfaction of organizational needs. Remember it is the values that have helped the organization in making a deliberate choice so that it can maintain its focus on the target.
The values are a reflection of the methods it uses during the operation of the business and includes strategic alliances, productivity, growth, efficiency, and teamwork. Values are often considered as a personal compass as it determines the conduct and the behavior of an employee in a workplace. His attitude, his work passion, his behavior with team members and whether he can handle work and peer pressure,  all depend upon the intrinsic values of a person.
It is values that have an indirect impact on team dynamics and employee satisfaction in an organization at the end of the day and have proved a reflection of their mission and vision.
2. In a relationship
The importance of value in a relationship is that it helps a person to relate to somebody through caring, generosity, love, trust, and openness. There are relationships in an individual's personal and professional life that he has to maintain simultaneously for instance, with his family members, friends, colleagues in the workplace and acquaintances.  Values are the secret weapons that regulate the behavioral pattern of individuals in a relationship and are often the expression of ultimate goals and objectives.
Values have a direct impact on the understanding and comparability factors of a relationship and nudges individuals to behave in a particular manner. It also eliminates excess baggage by identifying the things that you like and can tolerate or dislike and cannot stand.
It is important to weed out the unnecessary clutter in life so that you do not have to waste time, effort and energy on unimportant relationships. Values help you to prioritize them so that you know where and whom to give the due importance and whom to keep at sidelines as acquaintances.
3. For Individuals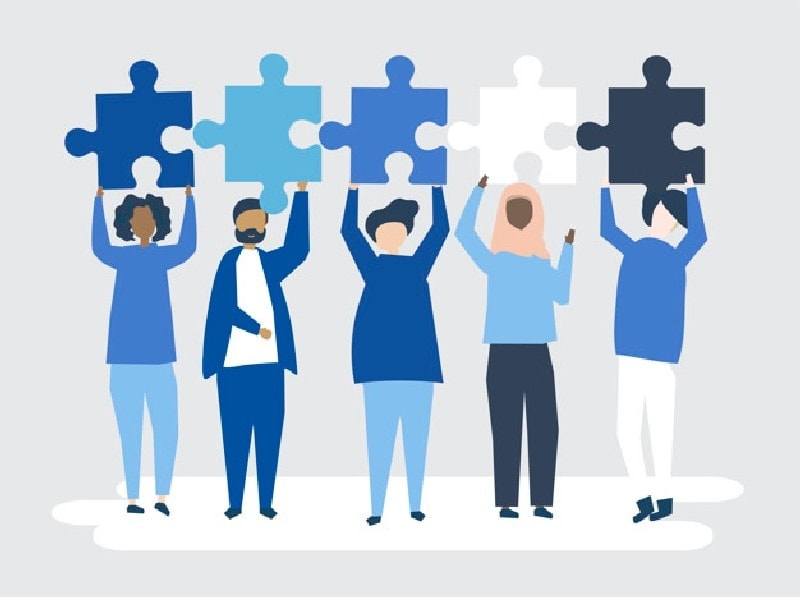 Value is a concept in the mind of an individual that becomes his unconscious or conscious motivator so that he can justify his actions. It influences his thought-process and his mannerisms. These are learned in life from an early stage from family members, friends, school, neighborhood and other sources in the community.
An individual lives by certain values to meet his specific needs and reflects in his current behavioral pattern. What a person considers important in life and all the principles he lives by is because of his ingrained values from an early age. Humility, creativity, understanding, enthusiasm, humor and personal fulfillment are a replication of individual values in life. The values that are passed on through our early years keep on adding up as we grow older.
For instance, love, friendship, and kindness are some of the most common values during the formative years but gratitude, tolerance, and understanding are added as we start broadening our horizons. One of the importance of values in an individual's life is that it helps in finding his actual purpose.
Once he starts understanding situations and making comparisons with his values, it often aids in determining his preferences, likes, needs and wants.
4. Personal life
Values play a significant role in one's life as it creates the norms for the daily behavior of a person. With time they become an integral part of human life and personalities and are later reinforced and shared by others with whom we come into contact or interact.  Some of the common values that guide everyone's actions are respect, intelligence, friendship, and love.
The importance of values in personal life is that it helps a person to relate and behave while interacting with other people. It differs in every individual and also from culture to culture because it molds the depth of culture and the factors affecting the personality of a person. Values ensure that a person is behaving in the manner he wants to in his heart. Sometimes a person is facing a critical situation, and he has to make a quick decision.
At this point in time, it is the ingrained values that aid in reacting to the situation in society, personal life or professional life; exactly as you would if you had the time to think things through. It is a helpful tool that matches your instinct, actions, and decisions so that everything remains in sync.
5. Attitude and Behavior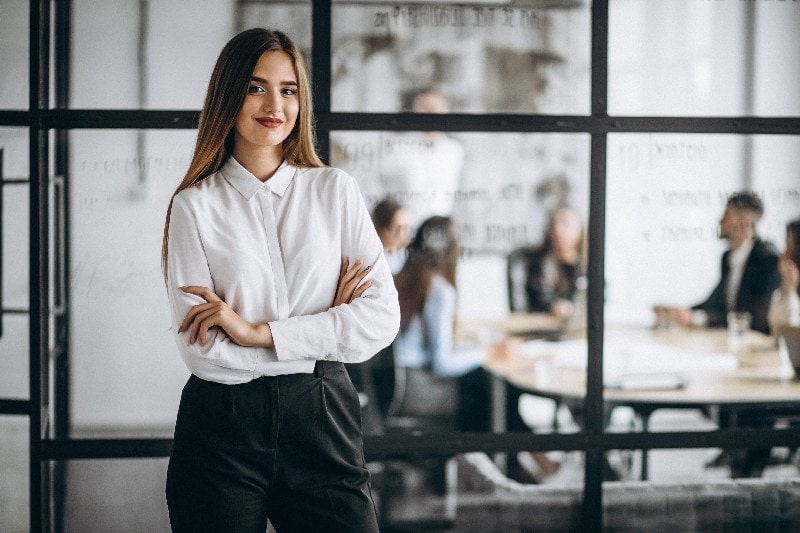 Values are a reflection of things important in life as they act as guiding forces for life goals. These are not related to a particular situation because they have an impact on almost all aspects of our personal and professional life. If someone asks you about your values you will be stumped for a few moments and then try to recollect them.
The fact is that these have been ingrained since our birth because of our surroundings, culture and the people with whom we come into contact. Most of the time people are even unaware of the values they have although most of their actions have been a by-product or indication of these values.
The importance of values is that once a person realizes and knows about them, it starts acting as a guiding force to help him with making decisions that are right for him. It has a significant impact on the attitude and behavior of any individual and determines how he is going to react to a person or situation at any given time.
Values also assist in making quick decisions, so that thinking on one's toes becomes easy. This helps in grabbing most of the opportunities that come your way. Besides our behavior values also lend a hand in predicting the attitude, choices, and behavior of a person in front of us. This will generally avoid distrust, frustration, and misunderstandings between people.
6. Choosing the right career
Choosing the right career path is not an easy task as it is filled with lots of yes, no and maybe. At the onset, most of the individuals are not sure of the direction to take nor are confident that the chosen path will prove fruitful in the long-run.
The importance of values is that it can assist you in selecting the right career path so that your professional life can grow and develop in later years. It is the values in life that aids in determining whether the job profile is in sync with whatever you want out of life.
One important question that will be addressed easily when you start making comparisons between the options and your values is, will your personal values and mission coincide with the ones in your workplace so that your professional life will be in tandem with the personal one?
7. Values are important for Making decisions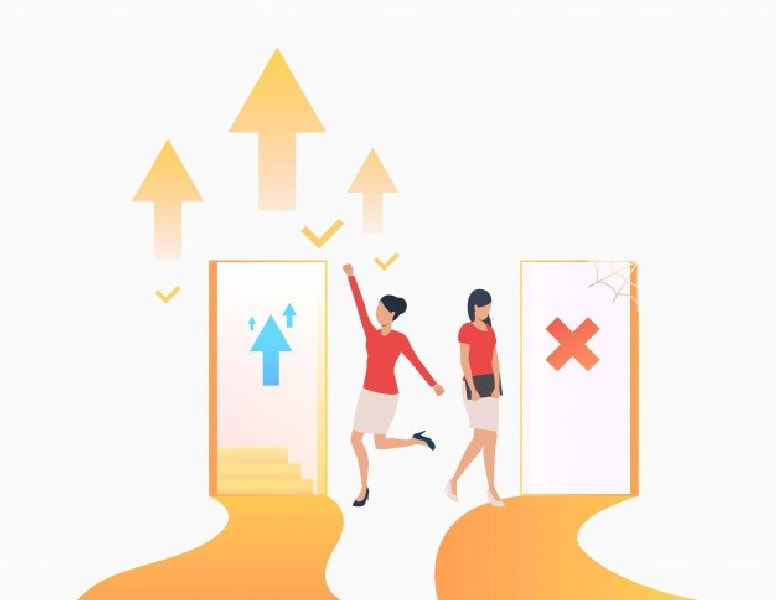 Knowing and following the values that have been a part of your life is a blessing as it makes decision making tasks easier. It also develops a strong self-belief that helps to form influential opinions on important subjects. As he gradually starts determining the rights from wrongs, his sense of perception develops, and this gives him clarity in his thought-process.
The importance of values in life is that it increases the level of confidence and ultimately brings forth a sense of safety and stability in life. Once someone knows what his requirements in life are it becomes easier to prioritize and make decisions accordingly.
8. Society
Values help people to move forward in life, and this also boosts the rate of productivity. It is the basic ingredient that manages common actions and aids in the growth and development of an individual and ultimately the society. It is the values that we have been carrying with us throughout the life that becomes determining factors in attitude, opinion, and perceptions.
The importance of values is that its implementation helps in the achievement of goals in society. These serve as guidelines for proper behavior and moral code in society, and everyone remains aware of what acceptable behavior and attitude are in society and which factors are frowned upon.  It is the individuals that together make a society.
It is also a proven fact that good value structure helps individuals to relate in a better manner and this ultimately leads to the betterment, growth, and prosperity of society as a whole. Sharing the same basic values encourages their quick implementation so that society can function in an orderly manner. It gives a sense and awareness of purpose and assists in solving any society related issues satisfactorily and quickly. It is proved that social values combine individual issues and make it a collective problem.
It has an impact on almost everyone who is a part of that society, and this leads to finding common solutions and reforming negative behavioral patterns. The importance of values in society is that it contributes in favor of society as a whole so that every member finds support without bias or prejudice. Coexistence in a society becomes an advantageous prospect with mutual respect between members.
Social interactions cultivate positive personalities that help in personal and collective satisfaction and advancement of society.  Values are transferred to children who are the future of that society in their early and formative years which have the most impact on the mind of that child. Instilling good and reliable values helps in the building process of a society that will, later on, produce individuals that have a strong sense of self-belief and confidence.
9. A workplace or an organization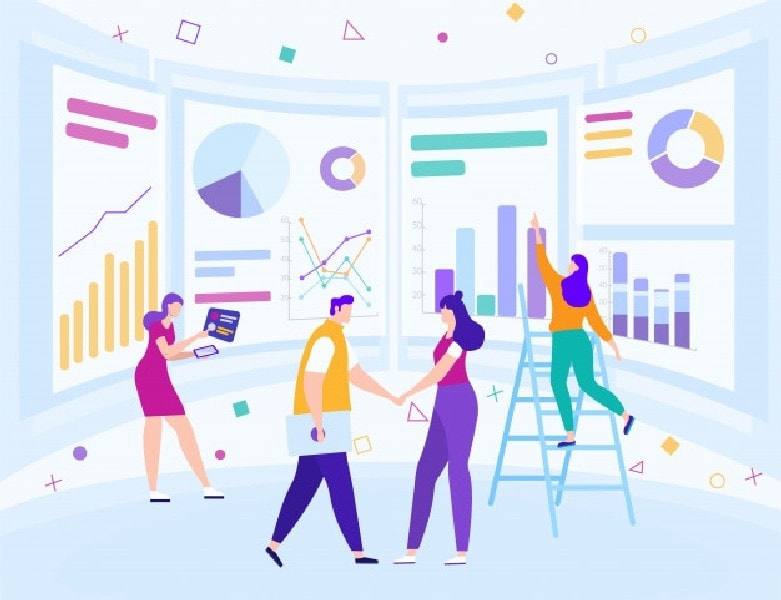 Values are often spoken as a standard of behavior that holds in high esteem in every sphere of life. The moral code and values are regarded as important and desirable because these are a replica of our personality and character. In an organization, good work ethics and workplace values are necessary if everyone is to work in a peaceful and harmonious ambiance. Times are changing, and business entities are not just looking at personal profit and gains.
With social awareness at its height, every organization is looking for long-term prospects and is emphasizing on maintaining the values and mission of their company. The work culture is now based on shared values that tap the innate good behavior of the employees and encourages a sense of camaraderie amongst them. Remember it is the workforce that makes up a firm and the behavior of the employees has a direct impact on the efficiency and productivity of that organization.
The firm must encourage the right moral code of conduct and behavior in its employees if it is looking for the growth and development of its firm. The importance of values in an organization is, it enhances interpersonal behavior, boosts positivity and encourages happiness amongst employees that later reflects in the improved functioning and enhanced performance of the organization.
Liked this post? Check out the complete series on Marketing