Definition:
Marketing Intelligence is a process where a company or business gathers, monitors and analyzes relevant information for result-driven decision making about marketing opportunities, niche market penetrations, market trends, and market development metrics.
In this article, we will be talking about what Marketing Intelligence is, plus we will also understand how marketing intelligence can help a business in making more accurate and confident decisions about widening reach and conversions in a target market.
So, without any further ado, let us get started right away-
What is Marketing Intelligence?
Today, the market is booming with the competition.
As it is crucial to have a good business idea, it is equally important to have the correct outlook on the various aspects.
One of the essential factors is to collect relevant data as per the marketing strategy of the company. Further, analyzing data effectively and correctly aids in making decisions for campaigns.
This whole ideology is given a technical interpretation which is known as "marketing intelligence".
A company has various goals that it sets to grow and become reputed and established. Marketing intelligence assists in many such goals at a higher level. It is used to convey decisions and opinions concerning the competitors, products or services and customer trends or their behavior, etc.
How does it Work?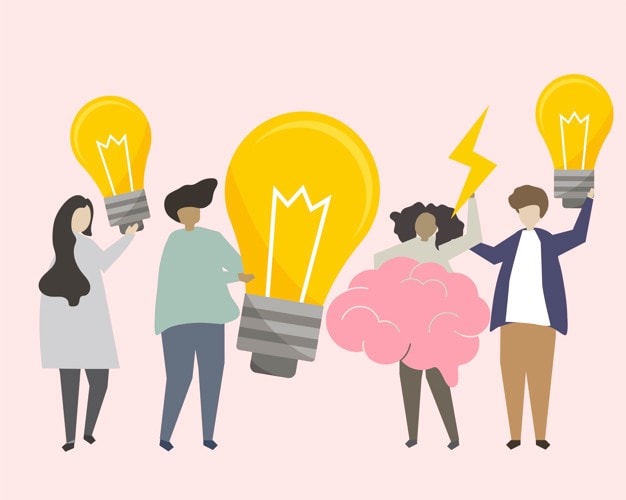 The primary mechanism of marketing intelligence is to extract information from various sources and provide a broader outlook of the company.
It includes real competition; problems faced its market and growth potential for new products and services.
Majorly, businesses use marketing intelligence to lay the ideas and goals of the market in context. In literal terms, it's the business intelligence of a company.
Business intelligence deals with the customers and products as a more extensive set of information.
On the contrary, marketing intelligence deals with a specific class of customers which includes its demographic and geographic information.
Benefits of Market Intelligence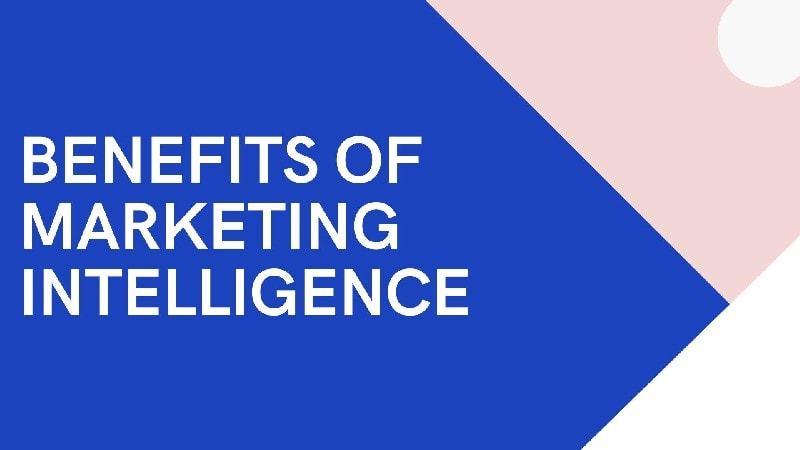 Marketing intelligence is highly beneficial for running the market systematically and technically for a more extended period.
These are a few benefits of having Marketing Intelligence which is as follows:
1) It helps in setting clear targets
Every marketer plans and strategizes various goals and objectives of marketing, which can fetch him the wanted results.
Marketing intelligence can help the marketer in opting for the best systematic and technical target decision by providing him with a better understanding of the market in a proper manner.
2) It helps in measuring the qualitative and quantitative results
Marketing considers both the qualitative and the quantitative results and responses from the customers.
But to measure and differentiate between the qualitative and quantitative responses, marketing intelligence is very much needed.
Hence, Marketing Intelligence helps in measuring the results qualitatively and quantitatively.
3) It helps in determining appropriate investments
Investments are vital and essential decisions in marketing and marketing fetches investments.
Therefore without Marketing Intelligence, one cannot identify the potential and proper source such as from where from whom for whom and how much to create ventures.
Hence every marketer does marketing for earning investors having Marketing Intelligence is a prior quality needed in marketing.
4) It helps in developing correct marketing mix strategies
Every product is unique, and therefore, the process of marketing the product also needs to be unique.
Thus improving the proper marketing mix is an important decision for every marketer as the product will only get a response potentially if it is marketed correctly.
Here, with the help of Marketing Intelligence, one can opt for the appropriate strategies that will give the highest amount of response needed by the marketer.
5) It results in giving a boost in the revenue generation
Revenue generation and profit maximization are the main aims of an organization.
Marketing plays a vital role in boosting the revenue of an organization by the use of Marketing Intelligence that helps in deciding the systematic and technical plan that seeks in resulting in the increment in the income.
6) It helps in providing customer satisfaction
Since the main aim of marketing is to create customer satisfaction, marketing intelligence can help in understanding the wants and needs of the customers and offer them precisely what they need.
It, as a result, helps the organization retain old customers and create new customers.
While understanding marketing intelligence, it is essential to realize that there are some real differences between Marketing Research and Marketing Intelligence as well. Let us now have a look upon that as well-
Market Research Vs Market Intelligence
Marketing research is the process in which the marketer studies the market of the particular product to understand and identify the potential target market for the marketing of the product.
Whereas, Marketing Intelligence is the professional manner in which market research can be identified and measured to select the appropriate target market for a particular product.
Without marketing Intelligence marketing research is of no worth as all the information acquired about the market may not be crucial for the marketer in the marketing of the product; therefore, it helps in picking the correct data from the research as suitable for the product.
For effective marketing intelligence, you can also find out some top-notch tools. Some of those are discussed below-
Tools for Gathering Data
As marketing intelligence keeps a record of a lot of information altogether, it gets challenging to manage it. It, thus, becomes a time-consuming process.
So, plenty of tools are available online to help in collecting, organizing, analyzing and storing these.
To name a few, Pentaho and Sisense are popular software feasible for companies.
Nowadays, as technology is skyrocketing, cloud services are also available that can be used to share and store business intelligence amidst units. Some of them are Oracle, Birst, etc.
As a company flourishes with time, human resources are not enough to supervise and take care of the difficulties that may occur.
So, business intelligence becomes necessary in such scenarios to manage and produce results in a limited time. Also, if the amount of data gets bulkier, it might be required to add several tools like statistical, to help in the process.
Strategically how does collecting data help the organization?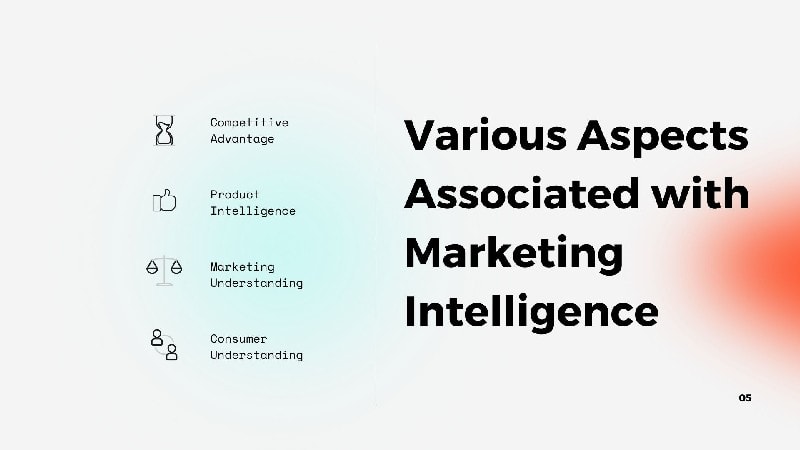 With the right vision, marketing intelligence gives companies quite a few opportunities to precisely maneuver the complexities of marketing that are exclusive to an organization.
Four sides aid a marketer to formulate successful strategic decisions. These are;
1) Competitive Advantage
This involves generating and obtaining data from competitors to refine Intel that can be used to establish better business strategies effectively.
By having a good understanding of this, companies can align marketing efforts to push products towards ideal customers and their needs.
2) Product Intelligence
This revolves around the products and how they are stacked within the market.
It's done either by conducting surveys or by speaking to them and taking their feedback.
3) Marketing Understanding
This part of marketing intelligence consists of data that orbits around examining marketplaces that are flooded by customers.
It can be in any form, be it magazines, books, journals or any reader. It deals with understanding the parts that the target audience is most active and working on those areas correctly.
4) Consumer Understanding
However, product sales need a lot of focus to be put on; customer confinement holds equal importance. A brand has to nearly spend five times more to acquire a customer than to maintain an existing one.
Given all these factors, it is evident that marketing intelligence holds a particular place in a company's growth progress and how the gathered data is managed, organized and stored.
Wrap Up!
A company can manage and sort all its procured data in a systematic and hassle-free manner by inculcating marketing intelligence among its units.
Marketing intelligence simplifies the entire process of data management on a large-scale. It will ensure the advancement of the company's business and its position in the market.
So, how important do you consider marketing intelligence for business growth? Share your views with us in the comments below.