Globally, several big brands have managed to carve out significant market share in their respective industries. Being aware of how to increase market share is key to a successful business, as it leads to increased revenues and profitability.
For instance, Google dominates the global desktop search market with a share of around 83.49 percent, leaving Bing with a comparatively smaller market share of 9.19 percent as of July 2023.
Similarly, as per a June 2022 report, Amazon held a dominant position in the U.S. e-commerce market, commanding a significant share of 37.8%.
Staggering as these statistics may be, it's important to remember that these companies didn't achieve this level of dominance overnight. They implemented a series of calculated strategies and practices to steadily increase their market share. These success stories provide valuable lessons and actionable insights for businesses striving to expand their own market presence.
In this article, we'll discuss the steps and best ways a business can take to effectively increase its market share in 2023-
What is Market Share?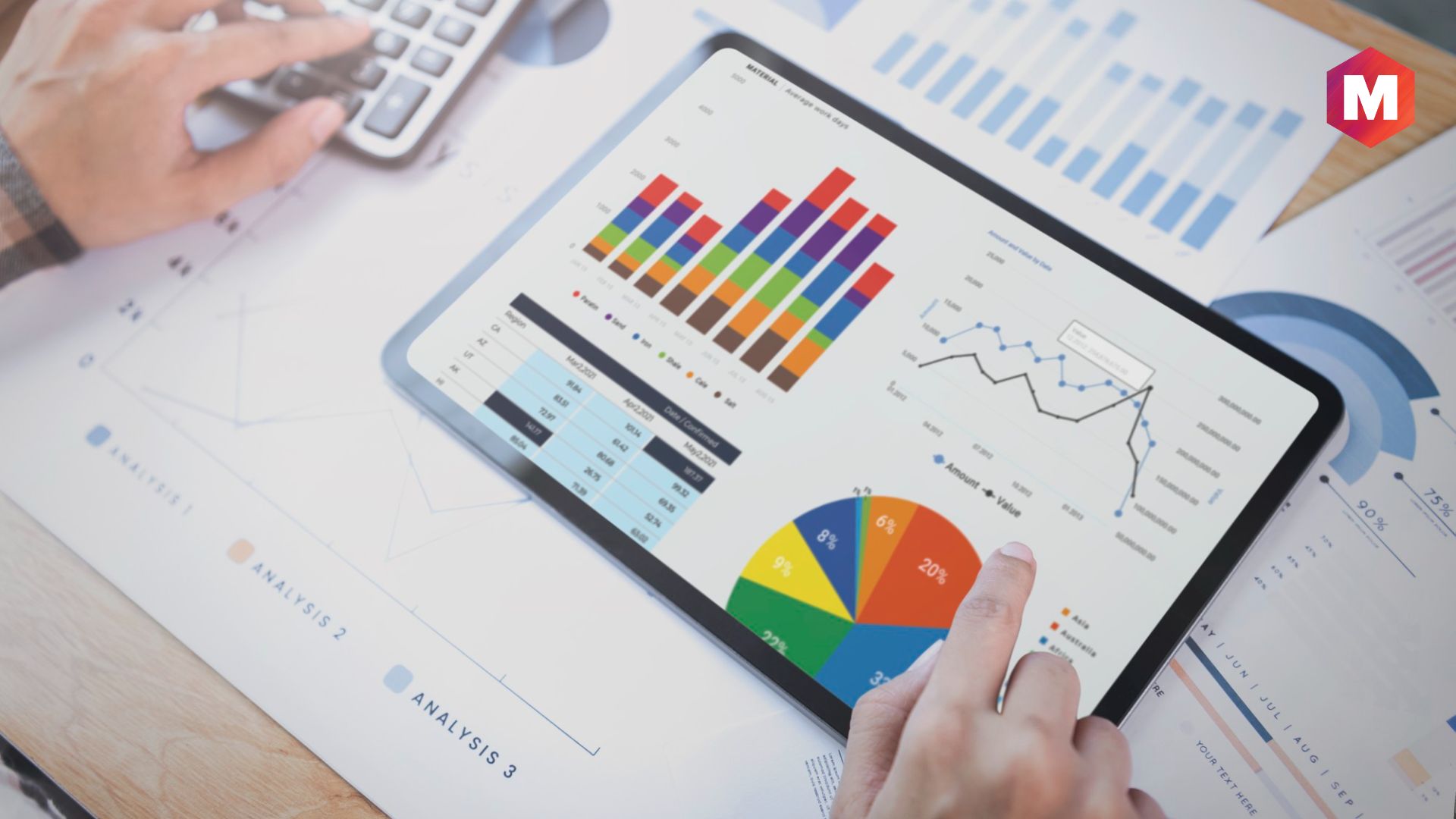 A company's market share is the portion of a particular market that it owns or controls. It's calculated by dividing the company's total sales within a specific period by the entire industry's total sales for the same period.
What does it mean to increase market share?
It means to expand a company's presence and control over a specific market. It serves as an indication of how popular a brand is in the eyes of customers, as well as how attractive its services or products are when compared to competitors.
Increasing market share entails growing faster than the industry average, resulting in a larger piece of the "market pie". This can be achieved through various strategic initiatives. Here are a few key strategies:
Focusing on customer satisfaction
Retaining existing customers
Building a loyal customer base
Gaining a competitive advantage
Developing a strong brand voice
Utilizing digital marketing tactics to reach new audiences, and targeting niche market
These are just some of the many ways to increase market share. Let's now go through the 10 best ways to gain market share in 2023 –
How to Increase Market Share
1) Innovate In Your Current Market & Try New Products
Product innovation isn't just about creating new products, it also involves improving existing ones. Businesses should consider innovating in their current market and experimenting with new products to attract a broader audience. Here are a few strategies you can increase to ensure business success and optimize market share:
Revamping existing products
Launching new products
Collaborating with other brands
Exploring new technologies
2) Be Accessible and Have a Skilled Workforce
It is important to have a presence in multiple channels, such as social media or retail stores. Being accessible to customers increases the chances of gaining new customers and retaining existing ones. Moreover, having a skilled and motivated workforce ensures that your services and products are delivered according to high-quality standards. A few such strategies you may try to increase your market share are:
Expand into new markets
Invest in customer relationship management (CRM) software
Enhance supply chain efficiency
Implement competitive pricing strategies
Offer discounts or special promotions
Employees should be skilled in new technology and trends
3) Focus On Differentiation & Use Profit-Based Marketing
Differentiating yourself from other competitors is essential for gaining market share. You can do this by differentiating your product offering, such as unique features or packaging. Additionally, using profit-based marketing strategies helps to increase the profitability of your products and services. Here are a few ways you can differentiate and use profit-based marketing to increase your market share and optimize the company's sales:
Create unique branding
Differentiate with customer service
Offer bundle pricing
Develop loyalty programs
Invest in online advertising campaigns
Focus on customer needs and wants
4) Optimize Customer Loyalty & Foster Relationships
It is important to build relationships with customers and optimize customer loyalty. This can be done by offering rewards for repeat purchases, creating personalized experiences, and providing exceptional customer service. Additionally, you could use customer feedback to make improvements to your products or services to convert customers into loyal customers. Here are a few strategies that may help:
Utilize data analytics technologies
Personalize your customer communications
Run customer loyalty programs
Create a "Customer Advisory Board"
Utilize social media for marketing and feedback purposes
Send out surveys or feedback forms with rewards
5) Try New Sales Channels & Know How to Close Sales
It is important to explore new sales channels, such as online stores or retail outlets. Additionally, it is essential to have a solid understanding of how to close sales. This includes knowing your target audience, listening for buying signals, and being prepared with product knowledge. Here are a few tips on exploring new sales channels and closing sales:
Leverage social media platforms
Create a sales process and stick to it
Use effective language and visuals
Develop an understanding of buyer psychology
Analyze customer data and patterns
Utilize referral programs to get new customers
6) Acquisitions & Partnerships
Acquisitions and partnerships can be a great way to increase market share. This could involve entering into an agreement with another company, buying out competition, or expanding into new markets. It is important to look for growth opportunities in order to maintain competitiveness. Here are a few tactics you can use:
Meet with potential partners or acquirers
Analyze industry trends and identify opportunities
Leverage financial resources to acquire competitors
Conduct research on potential targets for acquisition or partnerships
Utilize data analytics technologies to make informed decisions
Develop an understanding of the competitive landscape in your market.
7) Advertising & Promotions
Advertising and promotions are some of the most common methods for increasing market share. This can involve creating ads or campaigns, offering discounts and deals, or utilizing influencers to reach a wider audience. Here are a few tips on how to use advertising and promotions effectively:
Develop an understanding of your target audience
Identify the most effective advertising channels
Utilize A/B testing and data analytics to optimize campaigns
Leverage influencers for maximum outreach
Offer discounts and exclusive deals to customers
Track customer feedback and adjust messages accordingly.
8) Price Reductions
Price reductions can be a powerful tool for increasing market share. This might involve lowering the cost of a product or service, offering discounts and promotions, or even reducing prices in order to compete with competitors. Here are a few tips on implementing price reductions:
Analyze customer data to determine pricing points
Compare prices with industry competitors
Utilize market research to identify potential price reductions
Identify opportunities for discounts and promotions
Track customer feedback to adjust pricing according to demand
9) Invest In Digital Marketing & Improve Your Website
Digital marketing and website improvement can be effective tools for increasing market share in 2023 and beyond. This may include investing in SEO (Search Engine Optimization), improving the user experience, or using pay-per-click campaigns to boost reach. Here are some tips on how to best utilize digital marketing and improve your website:
Invest in keyword research to optimize content
Leverage social media to increase visibility
Utilize digital marketing tools like Google Ads and Facebook Ads
Optimize the user experience by improving loading times and simplifying navigation
Track customer feedback and adjust content accordingly
Target mobile phone market through mobile marketing efforts
10) Leverage Data Insights
Data insights can be a powerful tool for increasing market share. Utilizing data-driven analytics will help you understand customer needs and preferences, identify trends in the marketplace, and make informed decisions about product development and pricing strategies. Here are some tips on leveraging data insights:
Analyze customer feedback to understand their preferences
Track consumer habits to identify trends
Utilize customer data to optimize product offerings
Use data insights for strengthening customer relationships
Use data insights to inform pricing strategies
Monitor industry competitors to stay up-to-date with the latest market developments
FAQs
Q.How Can I Improve My Market Position?
The best way to improve market position is by leveraging data insights, utilizing digital marketing tools, optimizing user experience, and tracking customer feedback. Additionally, you should focus on building a strong brand identity that resonates with your target market.
Q. How Can I Attract New Customers?
There are a few different ways to attract new customers. Invest in keyword research to optimize content and make sure it can be easily found by potential customers online. Leverage social media platforms to increase visibility and reach out to your target market. Utilize digital marketing tools like Google Ads and Facebook Ads to get the word out about your company's products and services.
Q. How Can I Prevent Losing Market Share?
To prevent losing market share, it's important to:
Stay on top of the latest industry trends
Develop strategies for staying ahead of the competition
Track customer feedback regularly to ensure satisfaction with products and services
Invest in digital marketing campaigns to increase visibility and build relationships with potential customers
Create an effective pricing strategy that is competitive yet profitable for your business.
Q. How Can I Measure Market Share?
Measuring market share can be a critical indicator of business growth. Here are a few methods you can employ for measuring market shares:
Market research and customer surveys
Sales data analysis
Studying industry reports
Monitor competitors' performance
Engage in social listening
Liked this post? Check out the complete series on Marketing