Marketing plays an important role in the success of a business. The main role of marketing is to establish a relationship with the customers, understand their needs, and to satisfy them. Earlier, there were four main pillars of marketing, such as Product, place, price, and promotion.
But in the modern competitive era, one more pillar has been added in the list of pillars of marketing, which is "people." The fifth pillar is added because of the tremendous increase in the service-based market.
Marketers need to plan their marketing strategy in such a way so that all the four pillars of marketing stand strong and support their marketing plan. In this article, you will learn about all five pillars of marketing in detail.
#1. Product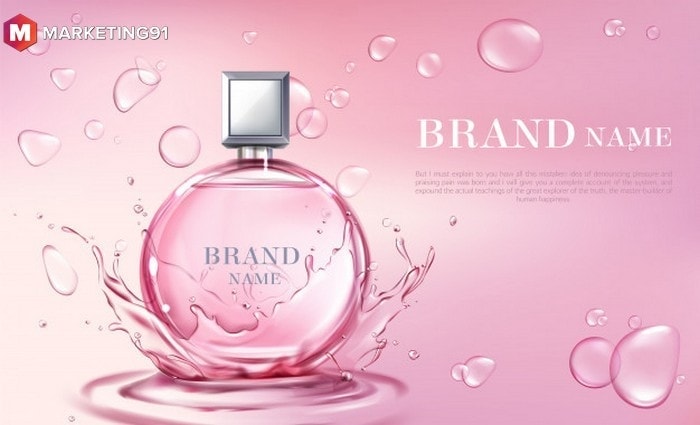 Product is one of the most important and pillar of marketing. Everything will be useless if you dot have a product to offer. Products can be divided into two categories, like tangible products and intangible products or services. Tangible products are those products which can be tasted, seen, and touched.
The examples of tangible products are cars, mobile phones, laptops, chocolate, and food items, etc. Tangible products sometimes required to be packed to protect them from damage during the transportation and selling process.
The other category of product is intangible products or can also be referred to as services. Services can only be felt and can't be touched, and there is no need to pack them.
The service industry is expanding at a rapid pace. The examples of intangible products are health care services, hospitality, beauty and spa services, household services, etc.
As I have mentioned, the earlier product is one of the most important five pillars of marketing. The product and service must meet the requirement of customers. It should be of good quality, and most importantly, it should have a value in the eyes of customers.
Take an example of Apple's MacBook is a laptop loaded with the latest software and technology. This product is not only of supreme quality but also have features to fulfill the expectations of its buyers.
#2. Place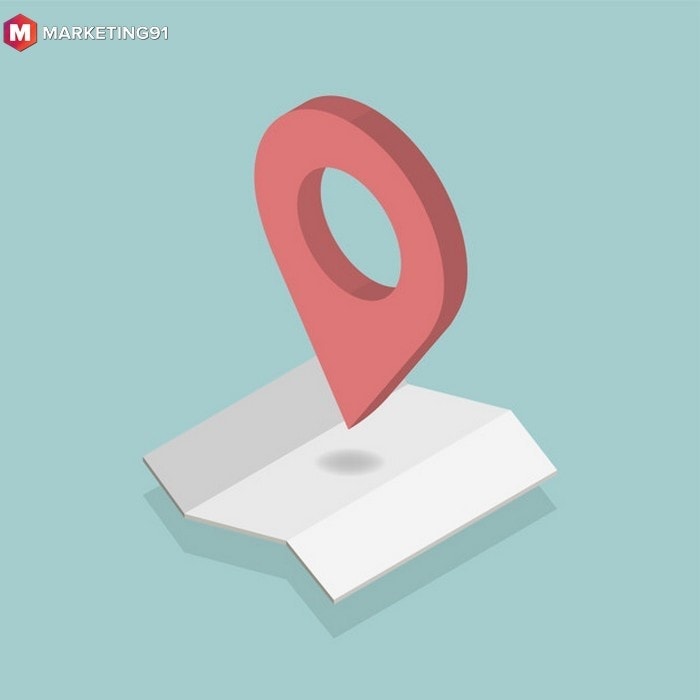 Next pillar in the list of 5 pillars of marketing in the place. Traditionally, the word place was only referred to as a physical place to sell the products.
A physical place should be a place where people can easily find the product. It could be a store in a mall, or a store in a small town, or a small vendor stall. The placement of a product plays an important role in the sales of the product.
The sales of a product will automatically be high if it is placed in a central location of the town. Just because of this reason, people pay high rents to get the central location to sell their products.
For example, in a trade fair, there is a different price for the different location of stalls. That means the location of placement of a product plays an important role in the sales of the product.
However, in modern times, the second pillar out of the five pillars of marketing also referred to a virtual place that is the place on the internet.
The Internet has also entered every part of our lives, and it has modified the way things worked. Similar happened in the case of marketing also. Placement of products on the internet is equally important as the placement of products in a physical place.
People can compare and shop for products from the comfort of their homes or while traveling back home from work. Therefore, it is important that you make sure that it is easy for people to go through your website, and it takes the least time to see and placing an order.
To make this happen you are required to take care of various factors such as the price of products, the design of your website, payment method, and delivery charges, delivery methods, etc. otherwise, people might leave their product in their shopping cart if they find the payment method complex.
Therefore, it is important for a seller to choose the place for sale wisely as it can impact the sales of your product greatly.
#3. Price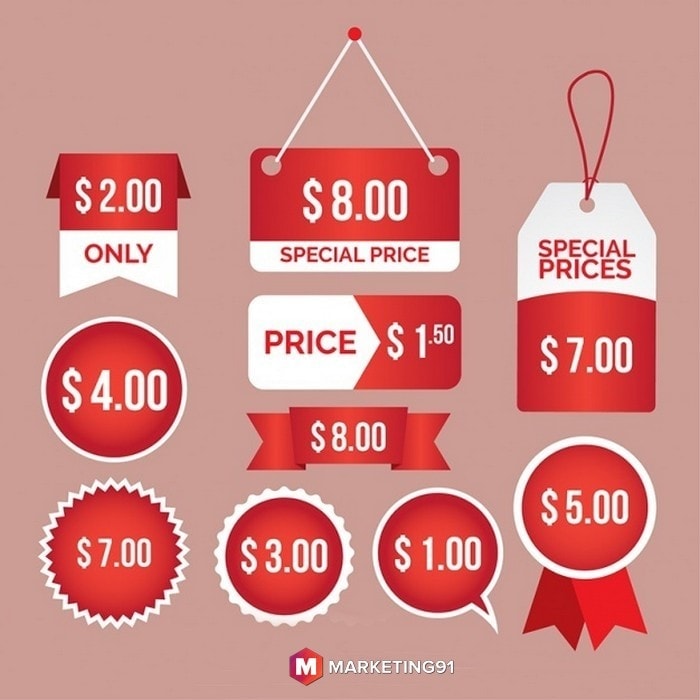 Even you have an excellent product to offer, but you might fail to generate sales if you put a wrong price on the product. Other factors like place, packaging, and quality of a product are not the factor that a customer is consciously aware of, but the price is a factor that a customer consciously think about, and the success rate of your sales will highly depend on the price of the product.
The sales of substitute goods highly depend on the price factor. Substitute goods are those goods which serve the same purpose.
Therefore, people have a tendency to buy products with lower prices when it comes to choosing a product from substitute goods and on the other hand, you give any price to your product if you have a monopoly in the market.
Otherwise, products like face washes or toothpaste which have hundreds of alternatives in the market should be given a standard price if you don't want to lose sales as people choose cheaper products over the expensive products if they serve the same purpose.
#4. Promotion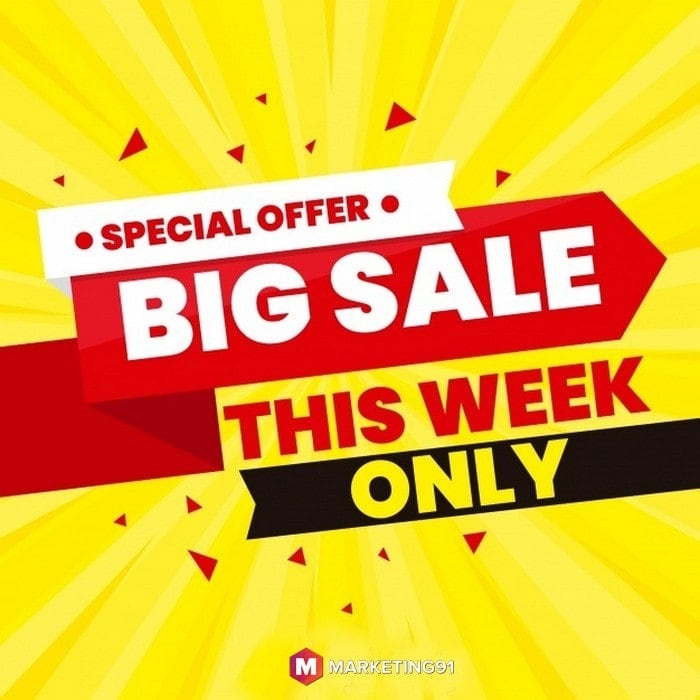 In this section, let us talk about one of the five pillars of marketing that have an important role to play in deciding the destiny of a product. Promotion is the 4Th pillar of marketing, but it can leave behind all other pillars of marketing if used with planning and strategically.
The meaning of promotion is to make people aware of the existence of your product. There are various methods used by companies to promote their products such as mass media advertising, advertising on print media, advertising on social media, and other methods like discounts, coupons, giveaway, etc. to promote a product.
Because of the importance of promotion, companies spend millions of dollars on the promotion of their products.
The sales of two similar products can vary a lot if one is promoted properly and other is not. You can hire an advertising agency to create content for your promotions, or you can prepare for your promotion campaigns on your own.
#5. People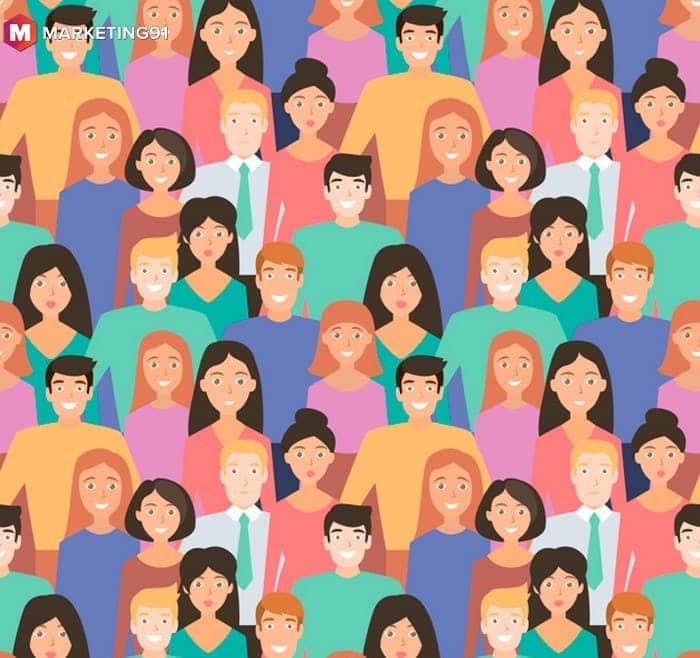 The last and new addition to the five pillars of marketing is "people." In the past, when the service market is not that popular in those times, there were only four pillars of marketing.
But because of the increasing demand for the service industry, the 5th pillar has gained its place among the important pillars of marketing.
People become a critical part of the marketing process wherever there is the involvement of people in the business. For example, in healthcare, hospitality, and food delivery industry people are required to provide services.
Therefore, they become an important part of the marketing process as they will be the one who will face customers. Therefore, the actions and behavior of your staff can affect the purchasing decision of your customer and whether they want to do business with you in the future or not.
Let us understand this with an example. Consider you have opened a restaurant in your town and you have spent a great deal of money on getting perfect location, setting up a peaceful and attractive ambiance. But one thing that you ignored or didn't pay attention to the training of our staff.
Your customer would never like to come back if they are not treated properly or at least with respect and modesty no matter how good your food is and how beautiful and attractive your restaurant is.
There have been many cases like this where people made a negative opinion about a brand just because their staff didn't treat them good and on the other hand, even if your product or services are of average level (not a suggestion!!!), but your staff is well-trained and deal with your customers respectfully and professionally they will definitely love to do business with you again and will also become advocate of your business.
Conclusion
This is all about the five pillars of marketing product, place, price, promotion, and people. These five pillars are very important and play an important role in the success of your business.
It is in your hand how you are going to ensure that all of these pillars work together and give you the highest return on investment.
Topic of Marketing
Alternatively, check out the Marketing91 Academy, which provides you access to 10+ marketing courses and 100s of Case studies.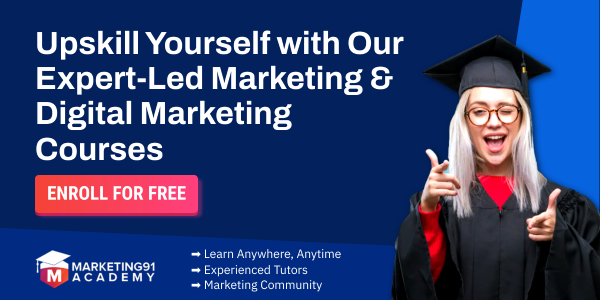 Liked this post? Check out these detailed articles on