Value delivery is the manner in which you design your products such that it gives maximum value to the customer using it. The value delivered to customers can be in the form of products, benefits, attributes etc. Anything which creates value for your customer should be involved in your value delivery process.
If you were to ask your parents in India whether they had air conditioners 3 decades back in their childhood, the answer will probably be no. India had just become independent and it was still a developing albeit struggling nation.
Today, if someone was to ask you about air conditioners, you will not only have it in the house but you will have your own opinions about which air conditioners are the best and which brand gives the most value.?What has changes is the value delivery process.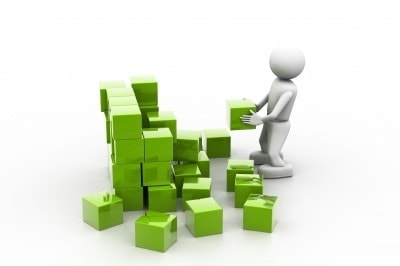 Initially during the industrial age, products were first made and then marketed. Today, companies are trying to fill gaps by sensing what the customer wants and then designing their products. Due to this change in mindset, customers are receiving far more value from today's products than from the ones which were manufactured a couple of decades ago.
The value delivery process has changed in 3 main areas
1) Choosing which value is most important to customers
Today in the value delivery process, the customer is at the center of attention and the products and services are designed keeping the customer in mind. Thus the value delivery process is correct from the start wherein the product itself is chosen based on its value to the customer. The products which are not valuable are phased out from the start.
2) Delivering the value
Forming a strong marketing strategy, placing the marketing mix, finding the target markets and other such tactics are ways by which delivering the value to the customer has become easier. Marketing as a career itself has evolved whereby many companies are closely watching the strategies being implemented by their marketing department. Thus delivering the value has become easier.
3) Communicating the value
Once the value delivery process is designed, it is important that you communicate the value to the customer. Today there is a lot of noise and customers do not pay attention to a message unless it is repeated over and over. Thus forming a promotion mix and ensuring that the customer does not overlook the value being delivered is important.
Thus over a period of time, customers have evolved to form the base of the value delivery process. With the advancement of technology, we can be sure that the value of products will only increase instead of decreasing, the product development function will evolve even faster and give unthinkable innovations and developments from current age products. Thus you need to look at your business and decide – is your value delivery upto mark.