Communication is a way by which meaningful messages can be conveyed across people to convey ideas. Any kind of medium may be used by communication to convey the message.
What is Communication
Technically, communication is defined as the process of understanding and sharing meaning. Here, the process is any kind of activity that does not remain constant. It changes all the time and cannot be defined.
Therefore the concept of the process has a change in feedback, change in perspective, or any other relevant change which impacts the existing state of affairs. For example, when you travel to the office from home, your process changes because your perspective changes since you interact with a different set of people.
The next part of the definition of communication is understanding. Understanding means to comprehend or interpret. You will be able to understand a movie more clearly than merely watching non-moving pictures without explanation or sound.
The last part of the definition is sharing. When you do something together with one or more people, then it can be termed as sharing.
Thus communication is a culmination of all of these components to form a comprehensible, knowledgeable, and informational activity to convey information, messages, or any other relevant thoughts to a receiver or a group of receivers.
Importance of communication
Practically the world runs because of communication. The importance of communication cannot be stressed enough in our day to day's work. If it were not for communication, then we would be back in Neanderthal times.
Right from our home to our workplace, there is communication everywhere. From a song, speech to site head nod, or handshake, different forms of communication are used throughout the day without you realizing it. Communication makes conveying the thoughts easier and helps to understand the perspective of another person.
Learning would stop without communication since you cannot teach anyone without the use of text, pictures, sound, or sign language. There would be no exchange of ideas or thoughts without communication, and businesses would not be able to sustain, and neither could people.
Elements of Communication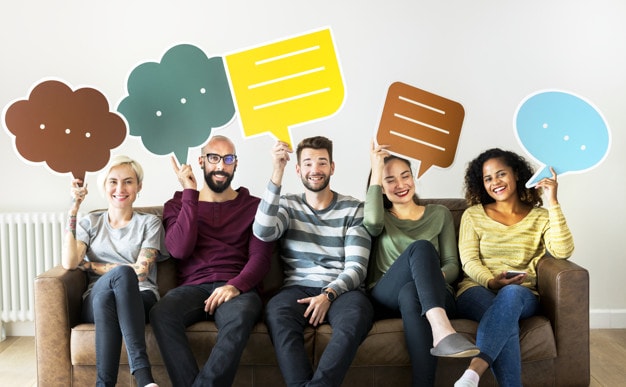 It is essential to understand the vital components of communication to understand the process of communicating clearly.
Following are eight different components of communication
1. Source
The source is the creator of the message. The source initiates the message and sends it to the sender. A person talking to a group of people can be considered as a source of speech.
The source conveys the message with the help of verbal as well as non-verbal communication.
Sometimes written and visual types of communication may also be involved. The primary objective of the source is to convey the thoughts or ideas they have to the receiver.
2. Message
The actual context of communication is a message. The message is the formalized structure of communication. A group of pictures may be kept together to convey a story, or a couple of letters are put together to convey a message.
As explained above, the message's intention is dependent on not only the words of the message but also the tone, voice modulation, and manner in which the messages are conveyed to the other person.
Different elements come into play in various types of communication. For example, tone, voice modulation will matter in verbal communication, while the grammar and punctuation matter in written communication.
On the other hand, in the case of non-verbal communication, your gestures and body language matter while in the case of visual communication, the pictures, its settings, and visual quality will matter.
3. Channel
The method in which the messages are communicated from one point to the other is called a channel. Channels are essential to convey the message from the source to the destination.
If the message is not transmitted, then the desired action will not be taken, and the communication process will not be valid.
4. Receiver
The receiver is the one who receives the message from the sender. The receiver can be considered as the termination point of the communication process or originating source for the feedback process of the communication.
The receiver can see, feel, hear, touch, or appropriately analyze the message sent by the sender depending on the type of communication. Both the receiver and the sender must be on similar lines so they can understand the message because if the sender and receiver are not able to understand each other, then the entire purpose of the communication fails.
There could be many differences between the sender and receiver, and for optimum communication to happen, those differences should be as low as possible.
5. Feedback
After the receiver receives the message, the receiver comprehends the message. He tries to make meaning out of it and understand it. Once he understands, then the feedback is sent from the receiver to the sender. During this time, the receiver becomes the sender, and the sender becomes the receiver because feedback travels from receiver to sender.
The existence of feedback suggests that communication is a two-way process. As much as the sender wants to convey a message to the receiver, the receiver also wants to convey back message to the sender.
This feedback will be based on the message which is initially sent from the sender and will be sort of an answer to that message.
6. Environment
The atmosphere in which we receive the message is called an environment. The environment may include but is not limited to the surrounding equipment, objects, climate, and other things that are present when the process of communication happens.
The external surroundings in which we stand to talk to another person can also be termed as the environment.
A theatre packed with an audience can also be considered as the environment. Every environment may have some requirements for looks. For example, going to a party will have a dress code, while coming to an office with a formal dress code. In such cases, not only the dressing but also communication depends on the environment. It is essential to understand your environment before you start communicating.
7. Context
The context is where the setting or scene of communication takes place. For example, business discussions such as presentations take place in a group of people. Therefore the context for such a discussion is formal.
On the other hand, communication with family members is usually casual. Context is about how people expect you to be in specific settings. Typically environmental cues are used to create those expectations.
8. Interference
Interference is another term for noise that is present in the communication process. The primary function of noise is to block or create an obstacle in communication so that the intended message is either half reached or not reached at all to the receiver.
For example, if a baby cries in a theatre during the climax of a movie, your attention is disturbed. The intended message of the movie does not reach you. While this is an example of external noise, there is also an internal noise that is present in ourselves.
Thoughts that are occupied in your mind when you're doing work is called psychological noise. These thoughts interrupt your work more often than you can imagine. If not for these psychological interferences, all of us would have been productive at least ten times more than we are right now.
Another type of noise is when the message is communicated to you clearly, but your mind interprets it differently. For example, an invitation card says, "Black tie only." A significant interference would be detected in the person if he wore 'only' a black tie to the party.
Video on Communication
Types of communication
Following are different types of communications that are observed around us:
1. Verbal Communication
As the name suggests, verbal communication is the one in which you talk. It is the most profoundly used type of communication among all other types. It is used while talking in person, on the phone, on a video call, and practically everywhere. For mute people, sign language is used as a method of verbal communication for them.
It is recommended to use different voice modulations when talking to different people. For example, the voice modulation would not matter if you speak with friends, but it would matter when you're talking to your boss or your colleagues at work.
The tone of your verbal communication, the pitch, the words, all of them matter. Also, all of these elements of verbal communication change with the person.
For example, the pitch, words, and tone of your communication with your mother would be different than with your customer. In verbal communication, it matters what you say, but it equally matters how you say it.
And examples of tone and pitch would be like the sentence Hey, what are you doing here?
This sentence can be said and meant in 6 different ways depending on where the emphasis is given, try saying the sentence while emphasizing on different words.
Verbal communication is also essential in a business where you have to write emails and convey the message to your client, design, advertisement, marketing strategy, and other crucial aspects of the business.
As the name suggests, this type of communication is primarily concerned with body language. The non-verbal communication is used to convey information that cannot be sent by verbal communication.=
This type of communication is essential when you have to send a lot of things in a short time without the use of words. Sometimes non-verbal communication may be unintentional.
For example, a frown while talking to an irritating colleague even though you are trying to speak politely. Other aspects of non-verbal communication are gestures and body language. A handshake will convey much of the first impression of a person than anything else, or someone can understand a lot from the walk or posture of a person
The way a person sits uses hand gestures, and facial expressions can determine more than verbal communication. Some researches have concluded that communication happens more by non-verbal means than by verbal means. Therefore about 70% of what you want to say does not come out of your mouth, but your nonverbal communication reflects it.
3. Written communication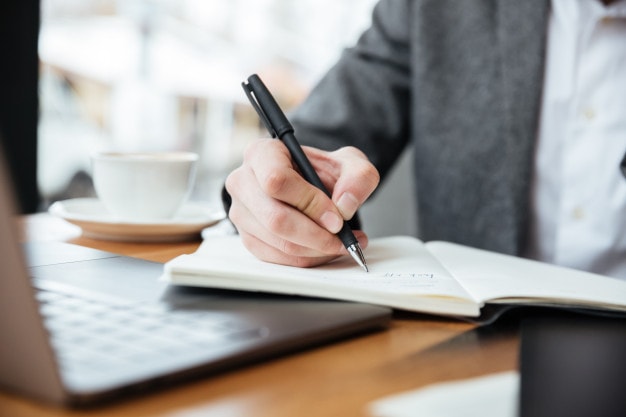 When you write the words conveying the message to another person, then it is termed as written communication. Different alphabets, numbers, symbols are used to write messages. Writing is present in every aspect of modern-day communication.
There are blogs, letters, advertisements, audiovisual information, all of which require the use of written communication or letters. Written communication is utilized in public applications, like writing traffic information.
For illiterate people, a combination of pictures and words is used to convey information. In business terms, a common language is used throughout the organization. Since most of the companies have become multinationals or intend to become one, English is their preferred language since it is easy to convey in offices and branches worldwide.
4.Visual communication
As the name suggests, visual communication primarily happens in the form of pictures, photographs, videos, and other types. Sometimes, a text may be used along with images to convey the information better, or sometimes there may be no text. However, visual communication is considered more useful than other forms since a picture conveys a thousand words.
Other times, visual aids are utilized with textual information to discuss or present a specific topic. Both of them, in combination, have a great impact on the customer. Most of the social media platforms like Instagram, youtube primarily depend on visuals. However, it cannot be emphasized enough that always consider your audience before deciding any mode of communication.
For example, using visuals in a metro train will not be a good idea since audio communication will make more impact over there. On the other hand, using visual communication on a mobile app would be a better idea.
Conclusion
Therefore, communication is a vital aspect of our existence. Using appropriate communication in appropriate settings is essential for effective communication. This can be achieved by being mindful of different elements of communication.