Effective communication is a soft skill that is in high demand all around the world. It is a two-way pervasive process of exchanging information and reaching mutual understanding via verbal or non-verbal means. Remember words can prove as an extremely powerful force and hence needs to be handled with care. It is honest communication that leads to an intimate connection via the passing of meaningful information and ideas.
Communication is described as transmission of information from a sender to a recipient. The message that is transferred can be from an individual, a group or from one place to another. It is imperative to use words constructively because they have the power to offer encouragement or even cause destruction with despair. Communication can heal or hurt and hence be wise in choosing your words accordingly.
Accurate communication is considered desirable because it is hard to impart a message in exactly the same manner as the sender wants it to be sent. There is a great chance of mishandling of the necessary emotions, ideas or even information while sending the message.
It is not inherent by nature that you have to be born with but a skill that can be learned like all others. It just needs a bit of time, effort and willingness to be a successful communicator. As it has the ability to improve the quality of your life, remember the importance of communication and make haste to start your lesson as soon as you can.
1. Communication is vital for relationships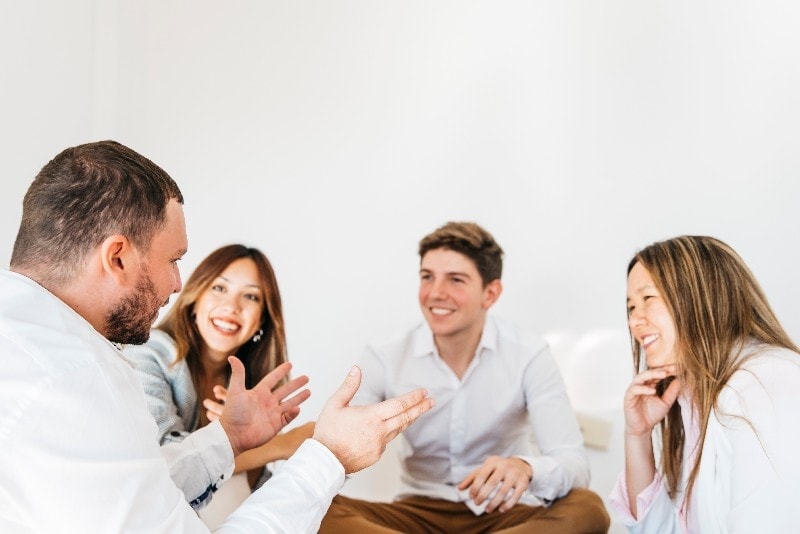 Relationships are very strenuous in nature and demand lots of time and effort to survive in both favorable and adverse conditions. When a person has the gift of communication then the clarity, emotions, and style of words come out beautifully and the impact on the other person is felt positively.
Understanding, appreciation and good communication are ingredients that are necessary for a relationship to flourish. Communication has the power to solve every issue. It is a hard truth that words should be chosen with care as people are deeply influenced by the words that they hear.
Human beings are unpredictable by nature and hence be cautious in the use of your words. Effective communication is one where both the people in a relationship treats each other as equals and communicate their love and warmth through words and gestures that have a deeper meaning.
The key element of communication is in bringing people closer so as to bring forth a better understanding between them.
2. Communication acts as a bridge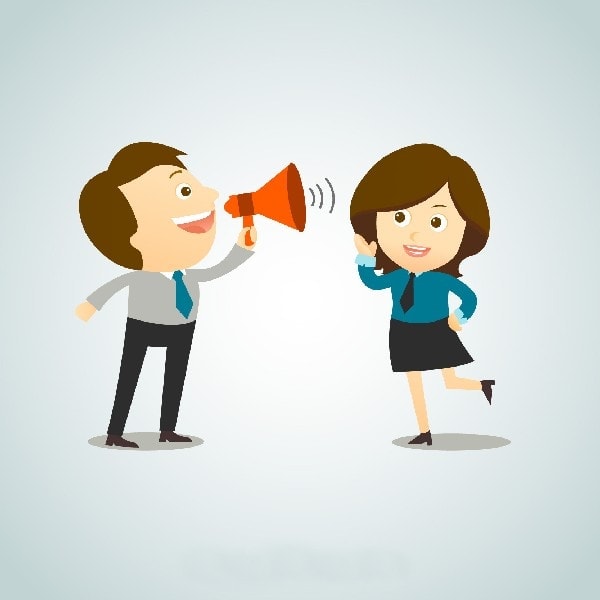 Communication is described as an empowering tool that has the ability to bring people, societies, and nations closer. If you are looking for the importance of communication then let me remind you that it is a bridge that has the power to act as a connector or a destroyer depending upon the words that are used.
When positive and meaningful words are used people come together for the welfare of mankind. But in the case of miscommunication or ineffective communication, the words become damaging tools that create issues and cause problems. The best ways to avoid such scenarios is by putting a stop to manipulation of words and instead use them for constructive behavior.
There are various ways of communication like oral or written, informal or formal, intra-organizational or inter-departmental and interpersonal or intrapersonal. The best thing about each one of them is that they are all effective if used properly.
3. Communication is the key to organizational success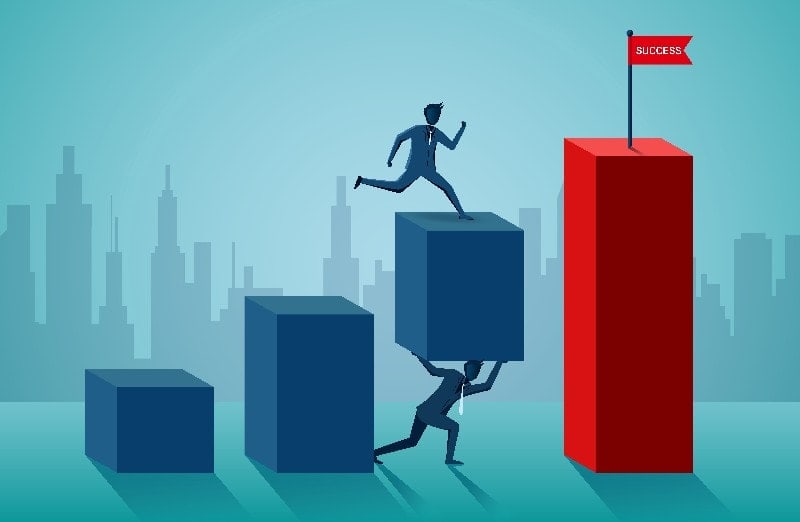 In a company, it is communication that facilitates the flow of important information between departments and employees. It uses all the networks and channels that it has its disposal so that decision making and managerial effectiveness can continue as per schedule.
The importance of communication is that it acts as a key to organizational success. It is the communication that helps the human resource department to keep in touch with managers of numerous other departments for instance finance, sales, purchase, etc along with trade union leaders and employees.
Communication removes misunderstandings between people and helps in having a better clarity of thoughts and expression. For instance, the manager of finance department was angry with the head of the purchasing department as he had ordered delivery at a price that seemed high.
After thinking things through the finance department head visited the purchase head and asked for an explanation. They both engaged in communication that helped in clearing misunderstandings and solving the issue so that both the parties were pleased by the effort.
Remember such issues are common in an organization and an open and effective communication policy helps in bringing people closer and bridging gaps.
4. Communication leads to adequacy and clarity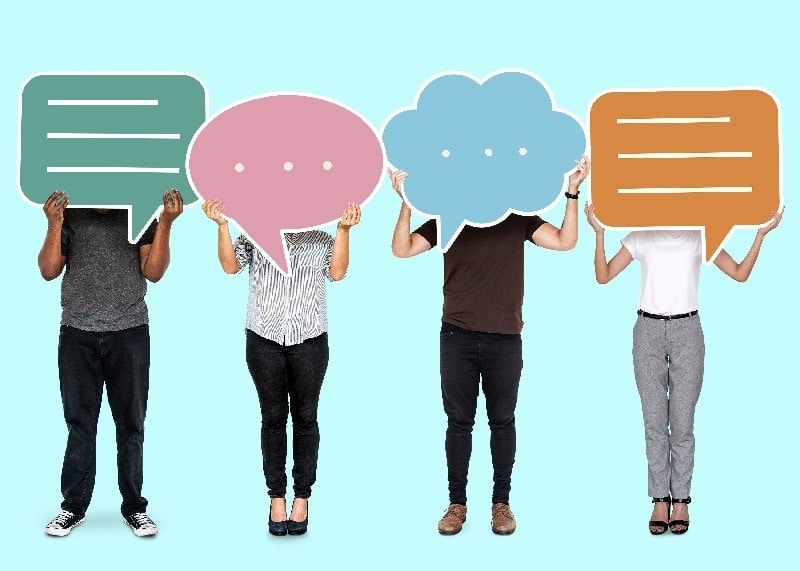 Effective communication is an art that instills confidence and good behavior in others. It is imperative that the communicator chose words and language that is easily understood by the receiver.
Clarity of words results in a better understanding so that everyone is happy with the outcome. Complete and adequate information is appreciated by one and all hence make sure the information is consistent with the objective so that it comes across as a powerful force of meaningful words. If you are looking for the importance of communication then let me remind you that it leads to adequacy and clarity.
If a person does not use proper language or words then it is bound to create confusion and misunderstandings. The only way to avoid dissatisfaction and conflict is by communication via effectual words.
5. Communication is necessary for the survival of human beings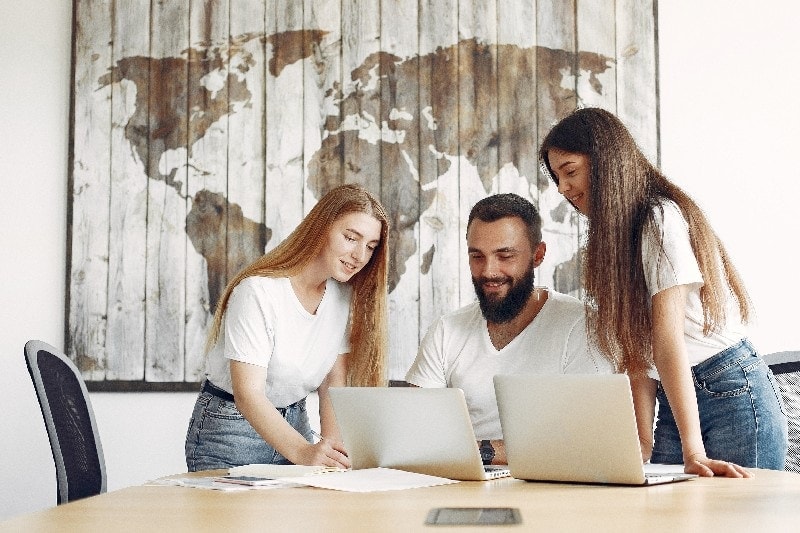 Communication is a process where ideas, feelings, facts, views, and information is shared between two or more people. It is considered fundamental to the existence of human beings as without communication you cannot make others understand what you want from them.
Communication is the ability to create words and share them so that all the involved parties can reach a common understanding. The importance of communication is that it is considered fundamentally necessary for the survival of mankind.
From the morning when we get up until the time we go to sleep, we are in constant motion. There are numerous people who we come into contact with and with whom we have to speak or listen. In these circumstances, it becomes relevant to have good communication skills so that we can put forward our views effectively. It is also known as a life skill because it aids people to understand you quickly and accurately.
Suppose a person is feeling ill and wants to go to a doctor for a check-up. What will he say to that doctor if he was unable to communicate without words or gestures? Similarly, a child is hungry and wants to have lunch.
He will express and communicate his desires to his mother or to someone else so that he can have his food. In daily life, there are innumerable occasions where you have to communicate your requirements so that they are fulfilled. Without speaking excessively or proper communication you will only confuse your audience.
6. Communication is vital for personal and professional success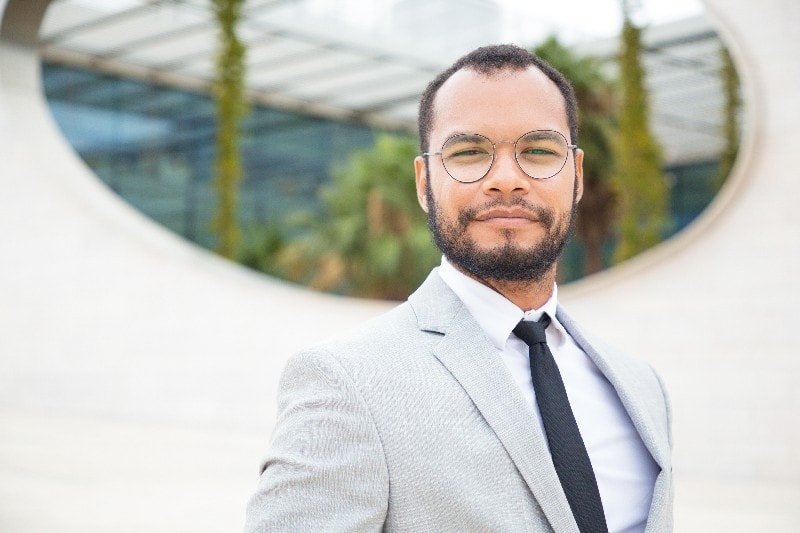 There is a saying that the human connection is made through the heart and not the tongue. In spite of this, it is the words that give feelings and emotions credence. A person has to communicate his thoughts and desires if he is looking for personal and professional success.
An individual who is able to converse in a suitable manner lays the foundation for personal development. Remember communication includes both speaking and listening hence pay close attention to both if you want to make a successful mark in the world. Interpreting the words is as vital as expressing them hence be diligent in your dealings.
Knowledge and skills will help you in getting a job but it is communication skills that will result in achievements. In a professional setting even if you have brilliant ideas but are unable to communicate your thoughts to others the brilliance does not matter at all.
There are people who are great orators and have the ability to lead from the front. But some of them are unable to reach either personal or professional heights because they do not listen to what others have to say. It is important to set a tone at the onset of a conversation that will communicate your desire to hold effective communication with people who are facing you.
Remember this acts as an encouragement for an honest and open dialogue that will prove beneficial for you.