Working as a team in an organizational setup means a qualified group of people working as a single entity to accomplish common goals.
Employers have realized the importance of creating suitable teams in their workplace and are hence ready to spend valuable resources on developing them for the benefit of their organization. In a team, every member has the freedom to work independently but is also accountable equally for his actions.
It is a learning experience that can prove incredible. It is the trust and support of one member to another that makes them willing to stand by each other and cover everyone's back.
When we are working as a team, our ability gets magnified, and the team can complete a project in a less time frame and better efficiency.
A team is built with several key players, one good at one thing while the other excellent at another. It can add to the strengths and diminish weakness by working together.
Co-operating and sharing responsibilities enhances work performance.
Motivate your team members by acknowledging the success on equal footing for every member irrespective of the amount of work done by them. Remember the success belongs to the team, and the failure is of the unit leader first and foremost and then the team.
This is the attitude that takes a group one step forward towards success and encourages harmony and peace within the unit.
1) Work efficiency
If you are looking for benefits of working as a team, then work efficiency occupies the top spot. You can accomplish your tasks at a fast pace and that too, with maximum work efficiency. Every responsibility is shared, and this reduces the work pressure considerably.
Members can put forward individual ideas and discuss the pros and cons of each. Collaborating helps to acknowledge and identify both negatives and positives, and thus, the members can work efficiently towards a common goal.
2) Improves employee relations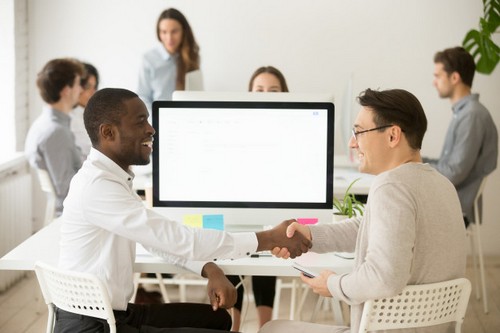 It is essential to encourage harmony and peace in a professional environment so that every employee can bond with each other. This encourages trust between them and helps in improving relations. When a team is handling a project, every worker contributes to its successful completion.
An important benefit of functioning as a team is that it enhances the working conditions and improves relations.  There is an enthusiasm when working together along with healthy competition that is lacking when working solo.
Sharing discoveries and interests fosters respect for each other, and the workers feel valued, so they fight and work for the whole team and not individual success.
3) Creativity and learning opportunities
When a person is working solo, he has just himself to go through every idea and thought that comes into his mind. When you are part of a team, the brainstorming sessions held by the group encourages creativity amongst the members.
You can amalgamate distinctive perspectives from different unit members to create a unique solution.
Working individually and as a team member are two different ball games with each having some pros and cons. The most important benefit of working as a team member is that you can learn new skills and the shared knowledge fosters creativity and offers you more learning opportunities.
4) Teaches conflict resolution skills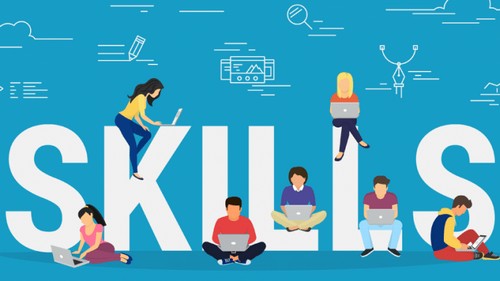 Whenever you put two or more people together, conflicts are bound to happen. A group consists of people with different temperaments and mindsets.
They have come from wide-ranging backgrounds and have belonged to different work styles. There are bound to clash whenever you have a discussion. Do not let the resentment turn to anger and conflict.
A member is as good as his team. An important benefit of working as a team is that you have to learn conflict resolution skills. Better resolve it amongst you all instead of involving higher authorities as it will help to air and clear your differences personally and you can resolve any grievances admirably.
5) Increases accountability
A team leader must assign job within a team concerning the qualifications and strengths. Teams include members that differ in skill and knowledge.
It is an opportunity to gain some new knowledge that you might not have a good idea about. Every worker is now matched with his talents and skills to the relevant job description so that it can enhance the strengths of the team.
When you create a solid team, the members will try to work doubly hard so that they do not let other members and their team down. When a person is working individually, there is a lot of pressure on him to complete the task within the deadline.
In a team, the pressure is shared along with work, and as everyone knows that they are accountable for the whole team, they work at a much faster pace.
6) Blends complementary strengths
The blending of complementary strengths is a vital benefit of working as a team. There are several members in the unit, and their strengths and weakness vary. One might be good at planning, the other at organizing, third at management, and the next on creative work.
Everyone must share his abilities, knowledge, and skills within the team to increase the productivity of the whole unit. Remember a team works in tandem only because it can rely on every member to bring forth certain skill which the others are lacking.
Combine them and utilize the advantages to make your team stronger.
7) Trust building
It is imperative to build trust and strong relationships if you are looking for the benefits of working as a team. Members of a group enjoy working and sharing. Yes, there will be disagreements and discussions but make sure that you conduct it in a healthy spirit.
A team is a collective effort and is more important than individual egos and tantrums. Establish a strong bond that will enable every member to endure and ignore any conflicts. The foundation of a team should be strong so that it can survive all the obstacles in its path.
This is possible only through a feeling of safety and trust. Give everyone the necessary space and freedom so that they can put forth their ideas without any fear of rejection. Remember, without trust a team stumbles as its confidence crumbles.
Work together to create a cohesive group that is unfazed by outward disturbances and obstacles because it has the confidence and trust factor in its team.
8) Promotes a sense of ownership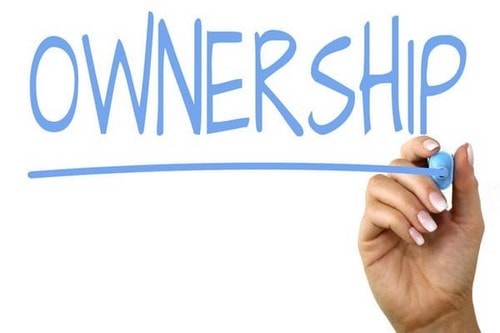 An important benefit o working as a team is that it promotes a sense of ownership within the members.  Working as an integral part of a team gives you a sense of accomplishment and makes you proud of your own contribution.
When you can tackle the obstacles with others and create good and solid work, there is a feeling of triumph. It builds connectivity within the team and leads to job satisfaction.
Teamwork is not only about the team but about the organization as a whole. Small teams make up a company, and when every one of them is working towards shared goals, it is the company that prospers along with all its employees who feel connected with their organization.
9) Spreads responsibility
When you are working individually, all the responsibility of the project is on your shoulder.
Whether you have been successful or unsuccessful, it is your headache, and this makes a person hesitant to make any viable changes because at the end of the day he becomes a bit cautious and decides against taking viable risks that may reflect on his performance.
When you are working within a team, you have the backing and support of all the unit members. If you want to take a risk and make some changes, you do not feel bogged down by the pressure. An advantage of working as a team is that it easily spreads the responsibility factor.
Yes, they might not get full credit for a successful project, but in case of failure, they will have the support of the whole group.
Remember, brainstorming sessions within a team have the power to create revolutionary ideas without any doubts and hesitancy because a leader encourages its members to think freely without any shackles or pressure.
10) Generates motivation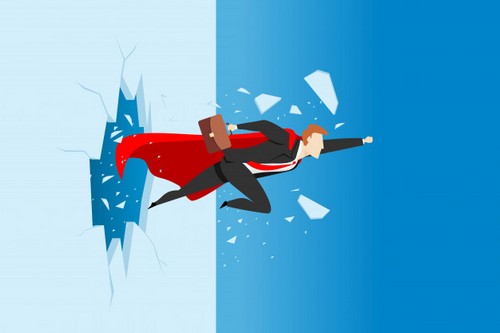 The benefit of working as a team is that it can easily generate motivation within the circle. When you are part of a successful unit, your sense of accomplishment doubles as you get the due acknowledgement within the team also.
Productivity automatically increases because the morale of every employee becomes higher. If an individual is not able to achieve excellence, then he has the backing of the rest of the team who is there to support him. This motivates him and others to do better and increase their efficiency.
11) Generates new ideas
Some people work better alone, but the percentage of people who work better in teams is greater. As tasks are becoming more challenging, employees must work for the betterment of the company.
In most cases, it is not possible to handle a project on an individual basis, and at that time, it becomes imperative to create an efficient team.
It is a proven fact that working together is more productive than working alone as you do not have any outside inputs to make viable changes along the way.
An important benefit of working as a team is that you can find ideas everywhere. The whole team benefits from the experience and dealings of creative thinkers who think on their feet and have the ability to take the team forward.
Even when you are making a mistake, your team member can help you to identify and recognize it. As enthusiasm increases the members relax with each other.
This generates new ideas because of the inspired thinking process. Diversified ideas are perpetuated so that they can become tangible and visible.
12) Share the workload and gain a new perspective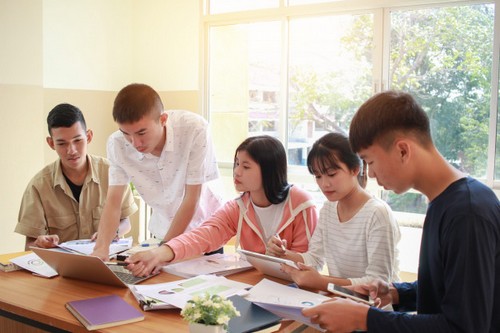 Sharing the workload and gaining a new perspective is an additional benefit of working as a team. Yes, it is a challenge to become a part of a unit and think about combined success rather than individual performance and success.
But with the time you realize that sharing the workload makes it easy for every member of the team.
Everyone is working at his strength, and thus, the weaknesses of the members that could harm the project are automatically minimized. Through discussions and debate, you gain a new and better perspective that proves helpful in making decisions during meetings and deadlines.
You can now analyze things in a better way and find solutions to most of the problems. Teamwork helps you in making open to adjustments so that you can learn from every nuance in life.
13) Perpetuates relaxed atmosphere
All work and no play will surely prove dull and uninspiring at work front. When you are working solo, it is only about you, but in a team, it is about the unit.
Working together releases a great deal of stress and anxiety, especially by talking to each other. With time as you become comfortable, it becomes fun and inspiring to relate with each other and brings you peace and pleasure while interacting.
An important benefit of working as a team is that the workspace becomes happy and relaxed and brings positivity to boost the team spirit. Celebrate your success, encourage each other, and share ideas and hobbies to gain good memories of your time.
14) Better services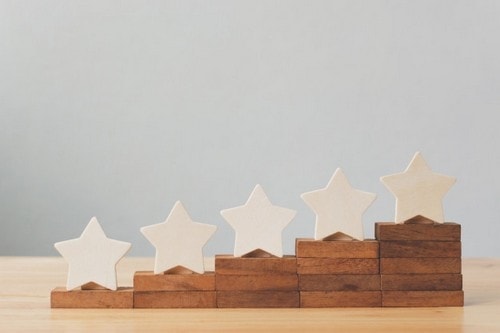 In a team, diversified personalities work together as a unit to complete work to their best of the abilities. Although each person is assigned a specific job, it is the team as a whole which is responsible for its success and downfall. Hence everyone makes an effort to offer flawless services.
This creates a positive impression on clients who are impressed with the strong and powerful work ethic. An important benefit of working as a team is that it fosters better relationships and improved services.
15) Improves communication skills
An important benefit of working as a team is that it improves the communication skills of every member.
You have to interact and share ideas and information within your unit, and for that, you have to start an open communication channel. It is important to seek approval of your team and keep everyone updated about your progress.
16) Develops leadership quality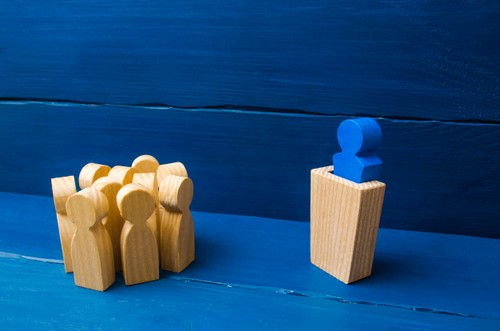 When you are working in a team, there are some passive members and some active.
You will always find one or two who are more active than others and aspire for leadership roles. A benefit of working as a team is that with time and proper encouragement, it is easy to develop leadership roles.
17) Increased flexibility
An important benefit of working as a team is increased flexibility within the unit. Collaboration inspires members to cover for each other.
If someone has an urgent work, then the work does not stop instead, another employee works doubly hard and completes it so that the project is on schedule.
Are you not feeling well today and want some time to visit the doctor? Do not worry as your team members have your back and will not let it affect the workings of the team.
A team is successful when it has a clear understanding of its mission and agrees to the ground rules without any demurring. It must follow the pre-defined roles and accept the responsibilities given by the team leader. ,
Show your commitment so that you can easily accomplish the goals through increased efficiency and productivity.
Remember a team is an amalgamation of different strengths, weakness, ideas, and mental frame. No stone must be left unturned so that it is the team that wins in every given situation.
Topic of Team Management
Alternatively, check out the Marketing91 Academy, which provides you access to 10+ marketing courses and 100s of Case studies.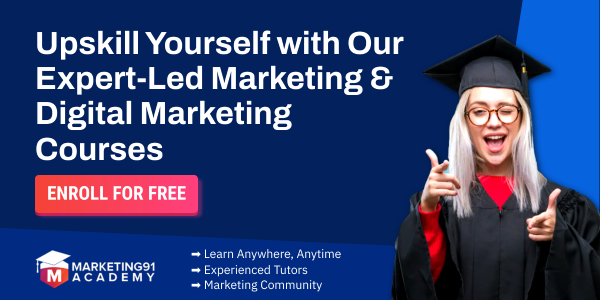 Liked this post? Check out these detailed articles on