Organizational justice is defined as a concept that refers to the perception of an employee about the action, decision and behaviour of the organization and how in turn it has an impact on the behaviour and attitude of the employee at his workplace.
Meaning
Organizational justice is all about fairness and matters about workplace behavior. It includes gender equality, access to training, fair treatment from superiors, good wages, etc. Employees are concerned with the decisions made by their employers daily both on a large and small scale. They review these decisions in their mind as fair or unfair. These judgments can influence the behavior of an individual and lead to workplace deviance if he considers it unfair.
Organizational justice suggests that employees take a judgment call based on the amount they give to the company and comparing it with the amount they get back. In simple words, the difference between input and output.
Maintaining organizational justice is a priority of every business entity as it will encourage communication and trust and avoid counterproductive behavior, dissent, disengagement, absenteeism, and deviance at the workplace.
Organizational justice is considered a team-level as well as individual occurrence. The employees no doubt have their views and perceptions, but it is seen that they are also influenced by their colleagues, peers, superiors, and team members in their opinion of justice.
For instance, in case of crises, the employees will share their opinion, and this often results in a shared interpretation of events.
Understanding Organizational justice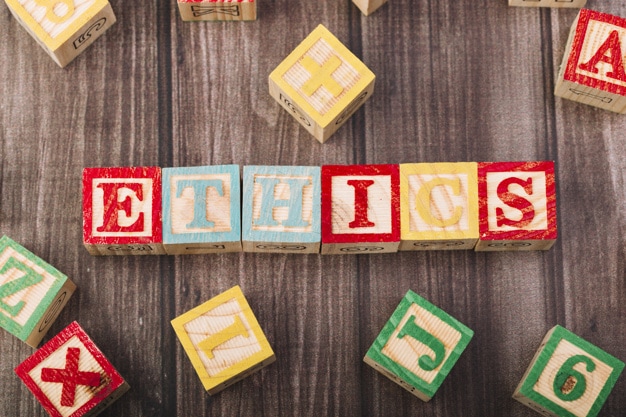 Organization justice deals with collective or individual judgments of ethics and fairness. It refers to the extent to which workplace interactions, procedures, and outcomes are considered fair by the employees.
What is reasonable and what will you think unfair depends upon individual perception, and this will ultimately impact an employee's performance levels. An organization's success depends on the fact that the impact was positive or negative on the employee.
The concept of organizational justice becomes relevant if a violation of justice has happened. Perceived injustices within the organization include
Arbitrary dismissals
Bias in selecting new staff
Performance reviews conducted by someone who does not know you properly
Unequal pay because of gender bias
Organizational justice is very important for a company because it can affect outcomes at the organizational, team and individual levels.
The concept of justice is linked to positive outcomes like
Organizational citizenship behavior
Organizational commitment
Job performance
Job satisfaction
Trust
Organizational justice is also linked to adverse consequences like
Employee burnout
Employee turnover
Counterproductive work behaviour
It becomes necessary for companies to treat their employees reasonably by ensuring that the processes, as well as the outcomes, are just, fair, equitable and transparent so that the employees remain committed to their workplace.
Types of Organizational Justice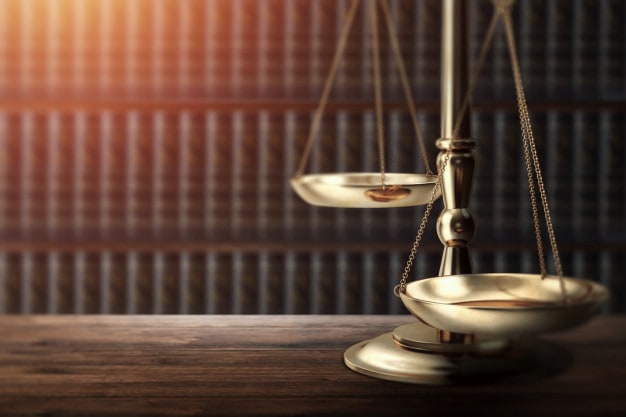 Organizations should embrace organizational justice as an integral part of its work culture so that they can have a pool of happy employees that will give their best with additional levels of efficiency and productivity.
It is a fact that organizational justice is relevant to organizational behaviour and must be encouraged a great deal. The various types of organizational justice are
1. Distributive Organizational Justice
In this type of organizational justice, the employee is concerned whether the outcome of his efforts is fair or not and whether the result is being distributed in proportion to the input. The result in such scenarios includes career opportunities, promotion, job security, social approval, wages etc. whereas inputs include effort, experience, training and education.
It is challenging to determine the appropriate level of outcome for a specific input because everything is defined in relative terms. The biggest reason for dissent between the employer and the employee is the feeling of injustice and unfair dealings. When the employee believes that he is paid and treated equally, then it will result in distributive organizational justice.
The so-called outcomes can be tangible, for instance, pay, salary etc. or intangible, for example, positive feedback.  The companies can offer equal distributive organizational justice by communicating, educating and enacting fair employment practices within the company.
2. Procedural Organizational Justice
In this type of organizational justice, the employee is concerned about whether the process adopted by the organization to decide the outcome is fair or not. An employee will feel that procedural organizational justice has occurred when he will be allowed to voice his opinion about the decision-making process. This can be applied to day-to-day working life and management practice and even formal one-time procedures like disciplinary hearings.
It is a proven fact having a voice helps to fulfil the basic need of an employee, and that includes the chance to be heard. This is a confirmation that he is valued in his organization and is an integral part of the system.
Simple activities like open-door policy, open communication and engaging in constructive talks can boost the relationship between employer and employee and make the employees feel welcome. As per the employee's belief, the procedure is fair when it lacks bias and is ethical, accurate and consistent.
Procedural justice can outweigh distributive justice because employees will willingly accept an outcome that seems unwelcome only when they believe that the process adopted to arrive at the result was undertaken as per the principles of organizational justice that are followed by the company. The critical determinants of procedural justice are
Consistency – One of the critical determinants of procedural justice is consistency. It means that same allowances and criteria are applicable for every person in similar situations, for instance, an employer will have to terminate a contract as per the stated laws in his book and not on a whim
Accuracy – The determinant accuracy means that the information used for justifying the decision is correct and up-to-date. All hearsays should be validated for authenticity.
Neutrality – This determinant of procedural justice means that the decisions will have to be based on facts and not on personal feelings or interest of the person making the decisions. He must take an objective view of the situation to arrive at a conclusion
Correctability – There should be provisions in place for reversing or challenging a decision like in case of appeal procedures and grievances
Representativeness – This determinant of procedural justice means that all those individuals who will be affected by the outcome can express their doubts ad their concern should be taken into account
Morality – In case of procedural justice, morality is an essential determinant as it encourages decision-makers to avoid making decisions based on factors like nationality, gender and age.
3. Interactional Organizational Justice
In this type of organizational justice, the employee is concerned whether the information conveyed by the organization about the outcome was handled sensitively or not.
The employees feel that interactional organizational justice has taken place when the employers have provided sufficient explanations for the decisions they have made and the employees have been treated with both respect and dignity.
There are two types of Interactional organizational justice
Interpersonal justice – In this type of organizational justice, the employee looks at fairness and sensitivity in the way the employer communicates the information to the employee. Interpersonal organizational justice puts its onus on courtesy and respect.
Informational justice – In this type of organizational justice, the employee looks at the quality of the explanation communicated by the employer to the employee about a particular outcome. The informational organizational justice puts its onus on adequate explanation with emphasis on truth, specificity, and timeliness.
Applications of Organizational Justice
The applications of organizational justice are as follows-
Performance Appraisal
It is vital to create a fair appraisal system by
Ensuring appraisals are on time
Are conducted through appropriate performance criteria
Allowing employee participation and their expression of feelings
Disciplinary Procedures
Training managers helps to deliver fair systems for disciplinary action and hearings. They focus on
Explanation of the issue
Employee counselling
Privacy
The demeanor of the supervisor
Conflict Resolution
Organizational justice should be adapted in case of conflict resolution. It is a growing concern for companies because if not handled correctly, it results in a higher risk of litigation of perceived injustices.
This is why all involved parties must be given a voice during the process to arrive at an amicable solution.
Layoffs and Terminations
If an employee feels that he is mistreated, he can sue for unfair dismissal and cost the company money. Apply organization justice in cases related to layoffs and termination to clear the picture so that the employees do not feel wronged
Selection and Staffing
Companies are applying the concept of organizational justice in the process of selection and staffing. Fair procedure includes
Written and detailed descriptions of the hiring process
Assessment techniques to measure the criteria fairly
Opportunity for applicants to demonstrate their competencies
A consistent and similar process for all the applicants applying for the same role
Opportunity for the applicant to express and explain himself
How to Improve Organizational Justice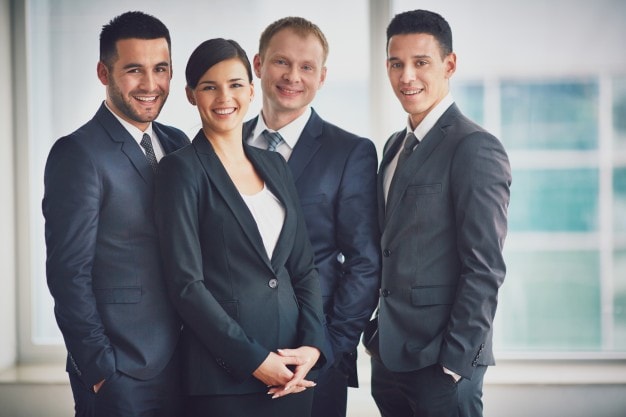 Organizational justice does not occur by itself as it is described as a continuous effort on the part of the employer to implement procedures that will result in positive management intervention as well as behavior.
Times have changed, and the employees are no longer silent about things that they consider unfair. This is why it has become imperative to implement procedures that will encourage and improve organizational justice in the workplace. Some of the practical ways to do so are as follows-
1. Effective Communication within the Organization
Communication is a tool that connects the employer and employee so that it can lead to better efficiency and productivity in the company. When communication is used positively by the employer, it leads to good vibes and strong perceptions of informational and interpersonal justice.
The employer can explain his decisions to the employees working in his organization only through quality communication. When this happens, it boosts the feeling of trust, respect, integrity, and willingness to do what is right.
For example, ABC Company decided to cut down its pay structure by 1% for lower and mid-level employees and 3% for higher-level employees. It called a meeting where the presence of each employee was mandatory.
Here the company head spoke about the difficulties the organization was going through and explained that he had two options, either to lay off a section of the employees or to cut down on the pay scale.
He gave an appropriate explanation of why he chose the option of pay-cut and why only 1% for lower and mid-level and 3% for higher-level employees. His genuine concern for his employees and sensitive handling of the scenario helped the company is going through this challenging phase with dignity. The company bounced back, and the employees were later given a raise for their willingness to help the organization in difficult times.
This is organizational justice, where the perception of the employees was handled sensitively. This happened only because of effective communication between the employer and employees.
2. Emotions of Employees
Organizational events have an impact on the emotions and mood of an employee. All the employees will react to a given situation in different manners. It depends on an employee's disposition on how he perceives the situation and reacts to it.
When an employee experiences a positive state, he will have a higher perception of distributive procedural and interactional organizational justice. In contrast, employees who are depressed will have a negative opinion of organizational justice.
This is why it is essential to make sure that employees view organizational events as a positive effort that will prove beneficial for everyone involved
3. Employee Participation
An effective way to improve organizational justice is by encouraging employee participation in various organizational procedures and decision-making processes. This step will be a game-changer as it can boost the perceptions of justice in the mindset of the employees.
It is seen that if specific outcomes are not in favor of the employee even then, they do not feel an injustice has occurred because the employees were a part of the decision-making process and were taken in confidence from the onset.
Employee participation thus increases the perception of both interpersonal and procedural organizational justice.
Liked this post? Check out the complete series on Organizational Management