Miscommunication is the failure to communicate adequately or not being able to express ideas or thoughts correctly. It is among many communication barriers. A miscommunicated message or word is wrongly perceived by the listeners, as they could not interpret the actual meaning of the speaker.
From our regular lives to business and professional interactions, miscommunication is one of the most prime causes that ruin relationships. A common example of miscommunication can be a situation when an employee misinterprets a to-do list. Miscommunications also arise when a client misreads a policy.
Let us dive deep into the world of miscommunication to understand what it is, why it occurs and how to avoid it
What Is Miscommunication?
Miscommunication is a situation where there is a mistake in expressing thoughts or a misperception by either of the interlocutors. The reasons for these inadequacies may be varied, but they usually result in confusion and frustration for both parties involved.
It can sometimes lead to a cascade effect that can leave the door open for conflict and other issues. Miscommunication is primarily a divergence in the thoughts of both parties that leads them to form different opinions and conclusions, thereby leading to conflict.
Causes and Remedies of Miscommunication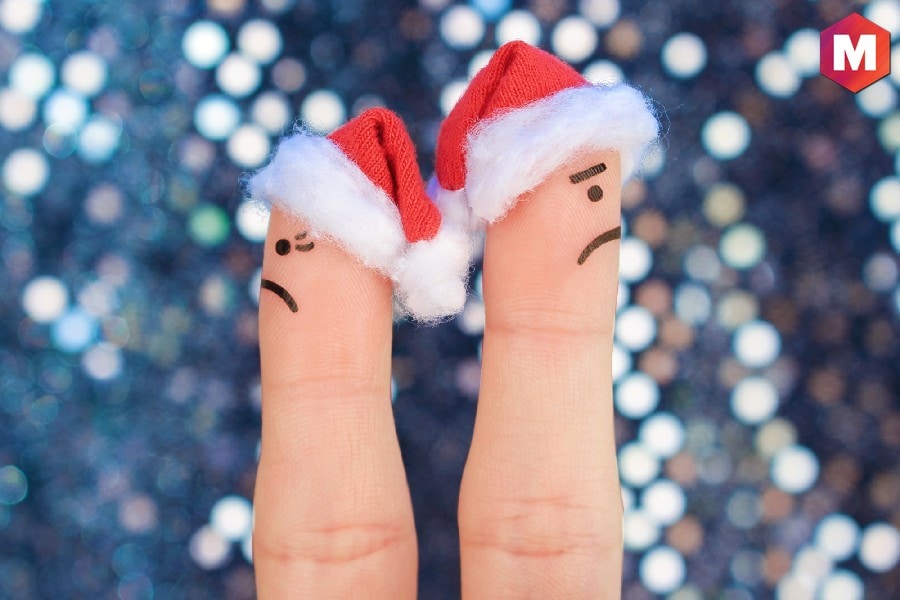 Most of the professional and business communication, as well as emotional-intelligence-related articles, talk about the importance of avoiding miscommunication to interpret the actual meaning of your words or sentences. Some of the causes and remedies of miscommunication issues are-
1. Psychology
The human mind is quite easily the biggest culprit of miscommunication. People tend to interpret things negatively and assume the worst-case scenario when things take an unexpected turn. Preconceived notions, stereotypes, and being judgmental also plays a role.
This is considered to be the negativity bias. One way to counter the negativity bias would be to recognize statements that can be misinterpreted wrongly and add clarifications for the same.
2. Egotistical and Unhealthy Conversations
Many conversations can revolve around people trying to one-up each other, impatiently listening so that they can speak, or make statements and arguments with the sole purpose of claiming victory in a debate and willfully ignoring any points made by others.
This can lead to a very unhealthy and heated atmosphere that can further amplify the chances of miscommunication. In such situations, being able to understand other's perceptions and having the power of acceptance would help you. Also, speakers should be aware of the behavioral tendencies and emotional inclinations of the listener. Accordingly, they should frame their sentences.
3. Inability to Speak/Write Effectively
Some people are not very good at speaking or writing to adequately express their thoughts or ideas. An individual attempting to converse with a foreigner in the latter's native language can offend them or confuse them.
Likewise, poorly written messages or articles can leave room for misinterpretation and incorrect assumptions. In such situations, the speaker needs to update the listener about their inefficiency in the language. Plus, they should also speak with structure by starting about the what then about why something is important and then other relevant details.
4. Jargons
Over time, in any field, buzzwords and specific terminologies are used that might also lead to miscommunication when employed in conversation with an individual who may be a newcomer in the field or simply unfamiliar with the terms.
This isn't an issue for those who are aware of such specific terms but can be daunting for newcomers. This can be remedied by using simpler words and if at all possible, teaching the jargons to the uninitiated.
5. Being a Poor Listener
Technology has taken a toll on people's attention spans and fueled the need for instant gratification. People do not like to listen to things calmly.
Being a good listener has always been a critical component of a good conversationalist, and a poor listener can get distracted and miss out on important information and cause conflict when the inevitable confusion arrives.
6. Technology
Ironic as it may sound, technology has increased miscommunication as much as it has made the world a smaller and smarter place. The lack of body language, tone, and facial expressions can cause messages to be misinterpreted lead to several assumptions that lead to conflict.
One way to resolve is this is to communicate the old-fashioned way: face-to-face. In-person conversations involve facial expressions and body language, rectifying any undue effects and making intentions between the interlocutors clear.
7. Hierarchy
Social structures have been known to impact communication as well. Supervisors and leaders find it challenging to overcome the communication gap with their subordinates.
Social norms, along with other emotions such as jealousy and arrogance can inhibit communication and may become apparent in the tone of speech or words chosen, leading to an enormous rift. In these circumstances, empathy, open-mindedness, and humility can go a long way to reduce miscommunication.
Here is a video by Marketing91 on Miscommunication.
Ramifications of Miscommunication
Studies have shown that miscommunication can have heavy emotional ramifications and can induce stress, frustration, loss of morale, and inefficiency. Having unproductive meetings, inflexible deadlines, and waiting on others to communicate was considered the most stressful situation for corporate employees.
The older generation was less familiar with technology and used it less, leading to a communication gap between them and the younger generation/ millennials.
3 Ways to Avoid Miscommunication
1. Using Clear Communication
Think before you speak
Getting the attention of the listener
Checking your assumptions
Being courteous
Checking from the listeners to make sure they have understood you
Follow up with your listener to check that you communicated rightly
2. Be a Googe Listener
Understanding body language
Listening closely
Avoid interrupting
Ask questions if you did not understand
3. Improve your electronic communication
Organize the information you want to communicate
Use fewer words to come to the point
Focus on one topic
Use verbal or face-to-face communication when needed
Wrap Up!
There are many causes of miscommunication that lead to several issues. But the basic premise is transparent, and open-minded communication can be the key to solving these issues.
By using the aforementioned tips, we hope you will be able to resolve miscommunication issues from your personal as well as professional life.
Do you have an example of when your communication was misinterpreted by your listener? Share in the comment section below.
Liked this post? Check out these detailed articles on
Topic of Communication
Alternatively, check out the Marketing91 Academy, which provides you access to 10+ marketing courses and 100s of Case studies.