Definition: A market leader is a company with the highest market share or highest profitability margin in a given market for goods and services. Market leaders often dominate their competitors in customer loyalty, distribution coverage, image, price, and promotion.
Businesses that become market leaders typically have strong brand recognition, a wide selection of products or services, and exceptional customer service. They often offer products at competitive prices and may leverage their size to provide customers with exclusive deals and discounts.
What Is a Market Leader?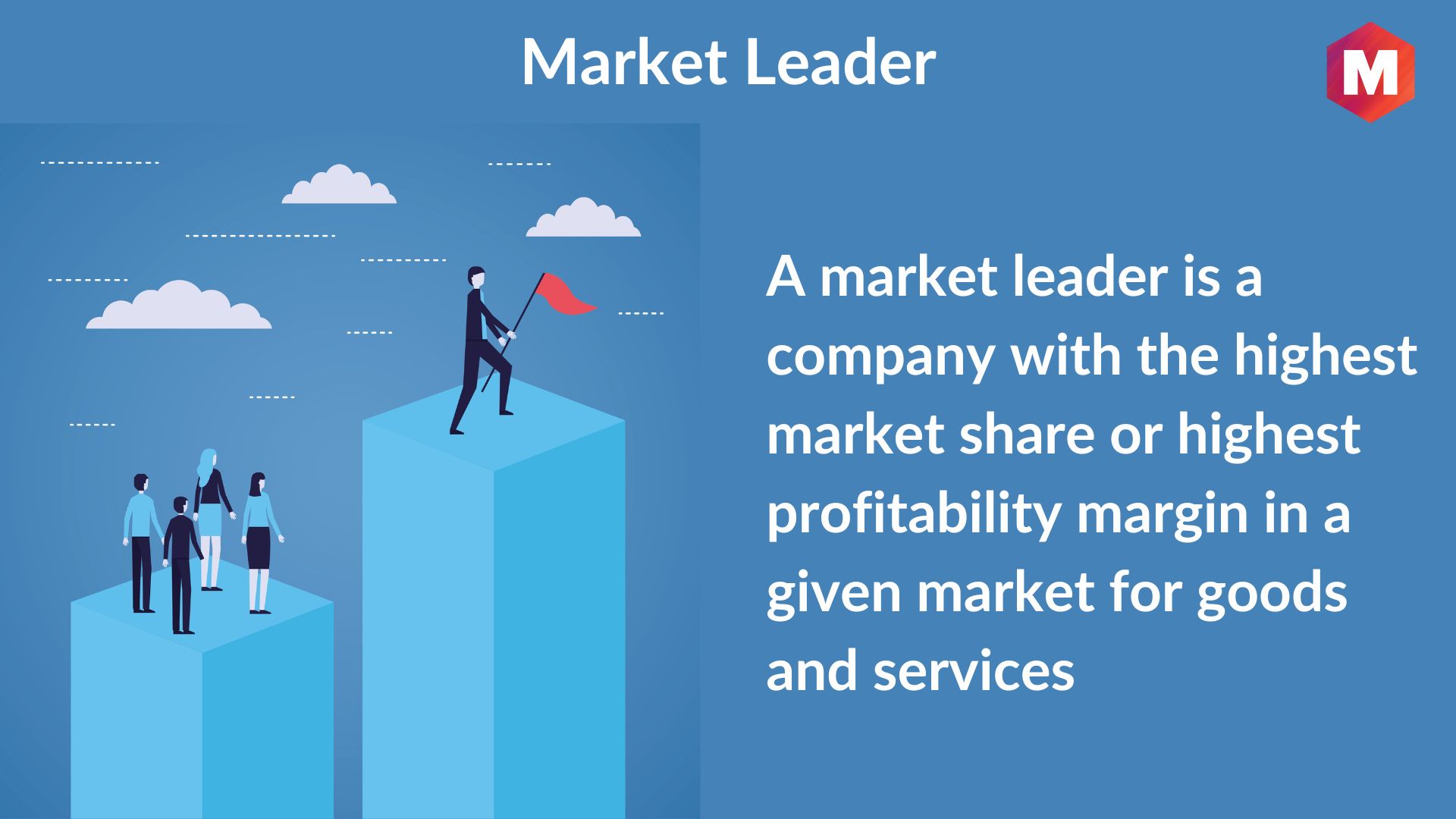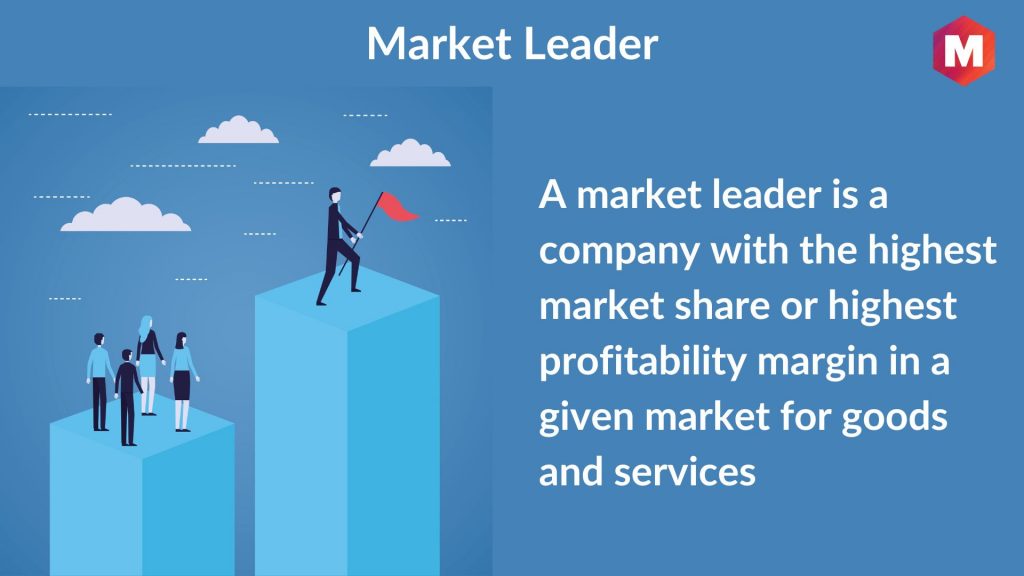 A market leader refers to a company that holds the biggest market share in an industry. By occupying a position of dominance, the company possesses the power to impact the competitive environment and steer the trajectory of the market.
Their influence gives the market leader a competitive edge through superior pricing power, economies of scale, distribution networks, and access to capital.
Key Takeaways!
Characteristics of a Market Leader
Why Is Market Leadership Important for a Brand?
Having a strong position in the market is critical for business success. Being a market leader adds to brand equity and loyalty, while also providing an economic advantage over competitors. Not only does this give the business an edge in terms of pricing and quality control, but it also gives them the ability to have greater customer engagement.
Market leaders can use their superior position to innovate, invest heavily in marketing and advertising campaigns, diversify product lines or services, or expand into new markets. Some of the reasons behind its importance are –
How Market Leadership Works
Market leadership is not just about having the biggest market share – it's a complex and dynamic process that requires an understanding of consumer preferences, competitor strategies, and industry trends. Market leaders can use a variety of tactics to maintain their position, from investments in branding and advertising campaigns to pricing strategies that leverage economies of scale.
Market leaders must stay ahead of trends, innovate constantly, and never forget about their customer base if they want to maintain their position. With the right strategies and a focus on customer needs, any business can become a market leader.
Examples of Market Leaders
1) Market Leader in Real Estate
Realogy Holdings Corp. secures a commanding position among U.S. real estate enterprises. In 2021, they achieved a staggering $737.6 billion in sales, reflecting their dominance as a market leader.
2) Market Leader in Marketing
Marketing firm Hubspot continues to maintain its market leader position. Their total revenue for 2021 was more than $1 billion, illustrating the effectiveness of their strategies and customer-focused approach.
3) Market Leader in Retail
Walmart Inc (United States) achieved sales of more than $572 billion in 2021, making them a clear-cut leader within the retail industry.
First Mover's Advantage in Market Leadership
The first mover's advantage is a key component of market leadership, as early adopters have the opportunity to establish their brand and gain loyal customers before any competition can enter the market. This gives them an edge in terms of both customer awareness and trustworthiness.
Furthermore, first movers often benefit from economies of scale, as they are able to take advantage of cost savings before any competitors enter the market. This is especially important in industries where price is a primary factor for consumers.
Advantages of Being a Market Leader
One of the primary advantages of being a market leader is that it provides companies with increased credibility. Being recognized as a leader in an industry often results in more trust from customers and potential investors, making it easier for businesses to obtain financing or expand their customer base.
Disadvantages of Being a Market Leader
While there are many advantages to being a market leader, there are also some potential drawbacks. Market leaders often face increased competition as other companies attempt to enter the same industry. This can lead to higher costs and lower profit margins due to intense price wars.
How to Become a Market Leader
Becoming a market leader is a process that involves strategic planning, innovative thinking, and continuous effort. It is about setting your business apart by delivering superior value to your customers.
1. Start with strong fundamentals: A business needs to have the basic building blocks of success, such as an effective website, reliable customer service, and robust CRM systems in place before attempting to become a market leader.
2. Connect with your customers: Knowing who your customers are and what they need can help you develop products and services that meet their demands. Engaging with your customers regularly and creating user groups to discuss their problems can provide you with valuable insights.
3. Form partnerships: Partnerships with other businesses or industry associations can help you gain market share, connect with new customers, and build relationships. Partnering with complementary companies can also help create more opportunities for innovation.
4. Store data securely: Data security is essential for any business. Having a secure data storage system ensures that customer information and other sensitive data are kept safe from malicious actors.
5. Track your progress: Tracking key metrics such as website visits, customer satisfaction ratings, and sales numbers every month can provide valuable insights into how your business is performing against its competitors.
By following these steps, businesses can become market leaders in their respective fields. It takes dedication and hard work to achieve success, but by staying one step ahead of the competition, you can reach your goals faster and easier.
Here is a video by Marketing91 on Market Leaders.
Liked this post? Check out the complete series on Marketing