The biggest online retailer in the world, Amazon, is now a well-known brand on a global scale. In 1994, the business began as an online book retailer, and since then it has grown to provide a wide range of goods and services, including e-commerce, digital streaming, artificial intelligence, and cloud computing. Amazon has revolutionized the retail industry, and its innovative approach to customer experience and convenience has disrupted traditional brick-and-mortar stores.
Amazon's mission statement is "to be Earth's most customer-centric company, where customers can find and discover anything they might want to buy online, and endeavors to offer its customers the lowest possible prices." means that the customer is at the heart of everything they do. They strive to offer a vast selection of products, a seamless online shopping experience, and competitive prices. Essentially, Amazon wants to be the go-to destination for all of a customer's shopping needs.
Amazon is guided by four principles: customer obsession rather than competitor focus, passion for invention, commitment to operational excellence, and long-term thinking.
Strengths in Amazon SWOT Analysis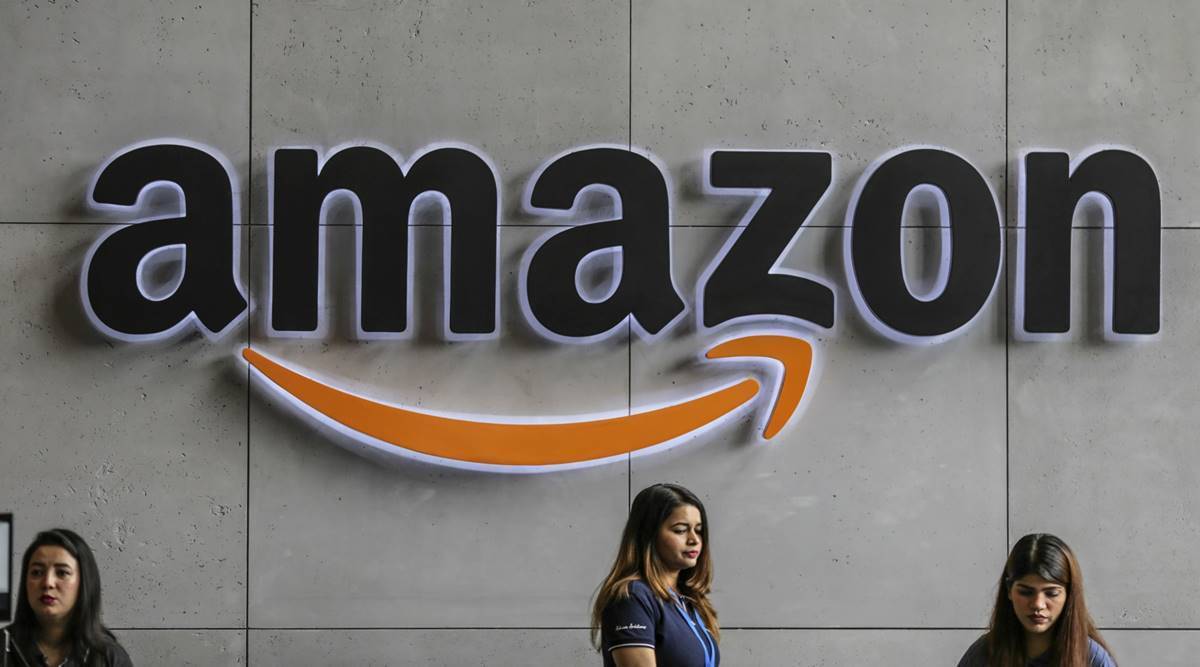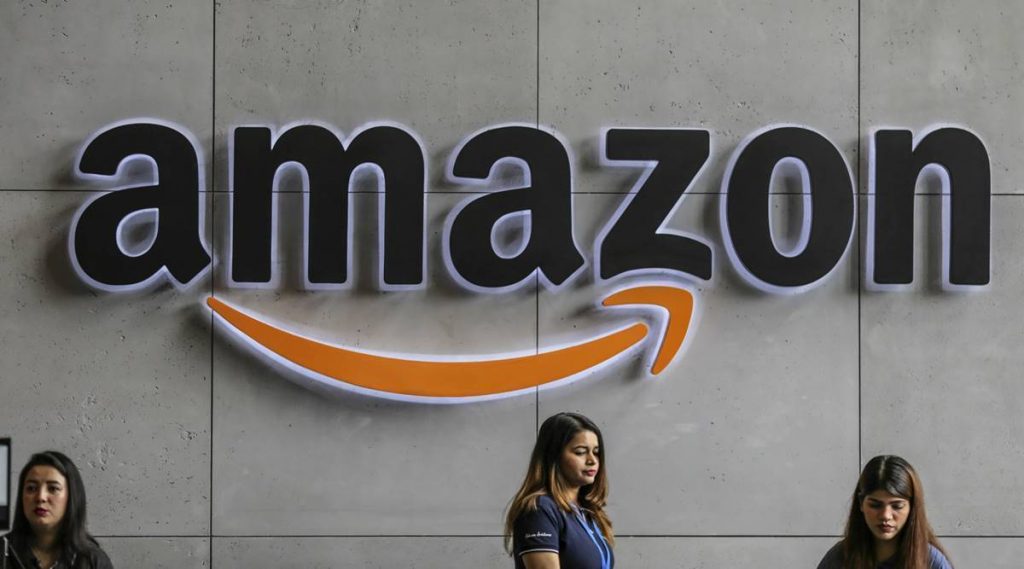 1. Strong brand recognition
Amazon has established a strong brand with a reputation for high-quality products, fast and reliable delivery, and exceptional customer service. According to Statista, Amazon's brand value reached 705.65 billion US dollars in 2022, making it the world's second most valuable brand. Amazon has built this on its long-standing commitment to customer service. As of June 2022, Amazon became the largest online retailer in the world with a market share of 37.8% in the US.
2. Creation of win-win situation
The e-commerce giant receives 3.2 billion visitors per month, which is a large volume of traffic. Therefore, a large number of third party sellers, small and big business have joined the platform. Amazon.com enables businesses to sell products, takes a cut from their profits.  So, Amazon wins by adding and expanding its sellers and the third-party sellers win because they make a profit on the website. 
3. Extensive and diverse product portfolio
With over 12 million products available on its platform, Amazon offers a vast array of products in multiple categories, according to Marketplace Pulse. This variety of goods attracts a wide spectrum of clients and offers plenty of options for upselling and cross-selling.
4. Dominance in the cloud computing market
According to Synergy Research Group, Amazon Web Services (AWS) maintained its position as the industry leader in Q1 2022, with a 33% market share. It offers metered, pay-as-you-go, on-demand cloud computing platforms and APIs to people, businesses, and governments. Given that the market for cloud computing is anticipated to develop at a CAGR of 17.5% from 2017 to 2025, amazon's presence in this sector offers a substantial potential for future expansion.
5. Efficient logistics and supply chain management
Amazon can efficiently and rapidly deliver products to customers because of its highly developed supply chain management and logistics technologies. The fact that Amazon relies on its own logistics makes it possible for it to offer two-hour or same-day shipment. According to the Bloomberg report, the company has kept investing in growing its network, with a total of 600 delivery stations in the US alone.
6. Online purchasing addiction
Without the burden of physically going to a store, consumers can quickly browse and buy things from the convenience of their homes with just a few clicks. 52% of US people who shop online admitted to overpaying on a purchase at least once, according to a CreditCards.com survey. It's a fact that Amazon's website and mobile app offer a seamless buying experience has allowed it to capitalize on this trend.
7. Investment in sustainability
With a goal of achieving net-zero carbon emissions by 2040, Amazon's climate pledge effort offers the firm a tremendous opportunity. Amazon can not only protect the environment but also set itself apart from rivals and draw in environmentally concerned customers by making investments in renewable energy, improving supply chain efficiency, and minimizing waste.
Weaknesses in Amazon SWOT Analysis
1. Low margin business
One of the company's main weaknesses, as noted by analysts and industry experts, is that it operates in near-zero margin business models, which have severely harmed its profitability. Despite the company's large volumes and huge revenues, these have not resulted in any appreciable profitability for the business.
2. Counterfeit and fake reviews
 In a study published in October 2021, researchers at the University of Southern California analysed over 200 million Amazon reviews and found that over 11% of them were likely fake. Inaccurate or misleading reviews can lead to consumers purchasing products that do not meet their expectations. This undermines consumer trust in the platform and could lead to decreased sales over time.
3. Over-diversification in offerings
One of Amazon's drawbacks is that it has extensively invested in industries including healthcare, self-driving technology, the entertainment sector, and food retail that are outside of its area of competence. This has presented the business with a number of difficulties. Amazon runs the risk of losing sight of its fundamental skills in cloud computing and e-commerce by spreading itself thin over so many other industries.
4. Environmental concerns
Amazon has been under fire for its alleged negative effects on the environment, including carbon emissions and packaging waste. A research claims that Amazon produced over 465 million pounds of waste from plastic packaging in 2019 alone. This might hurt the company's standing and sales among environmentally-conscious consumers.
Opportunities in Amazon SWOT Analysis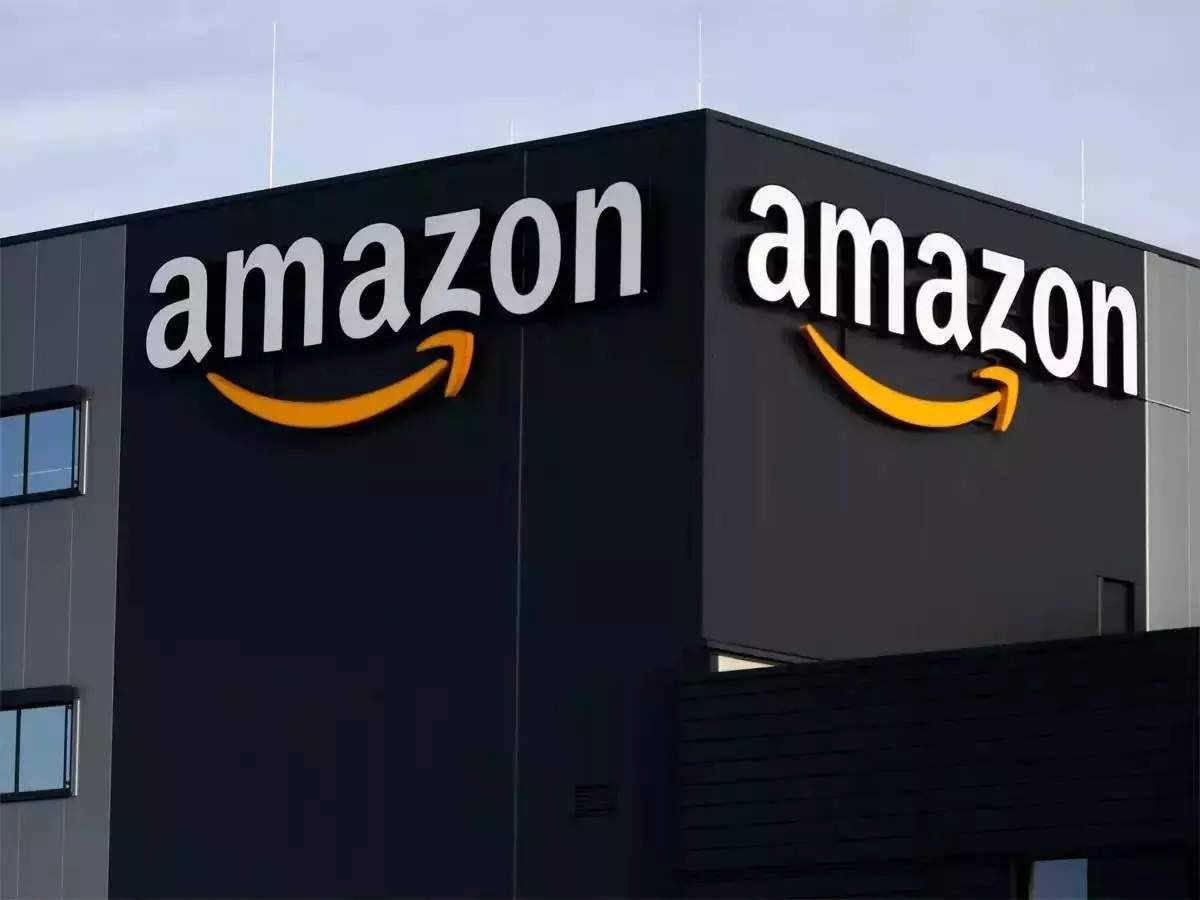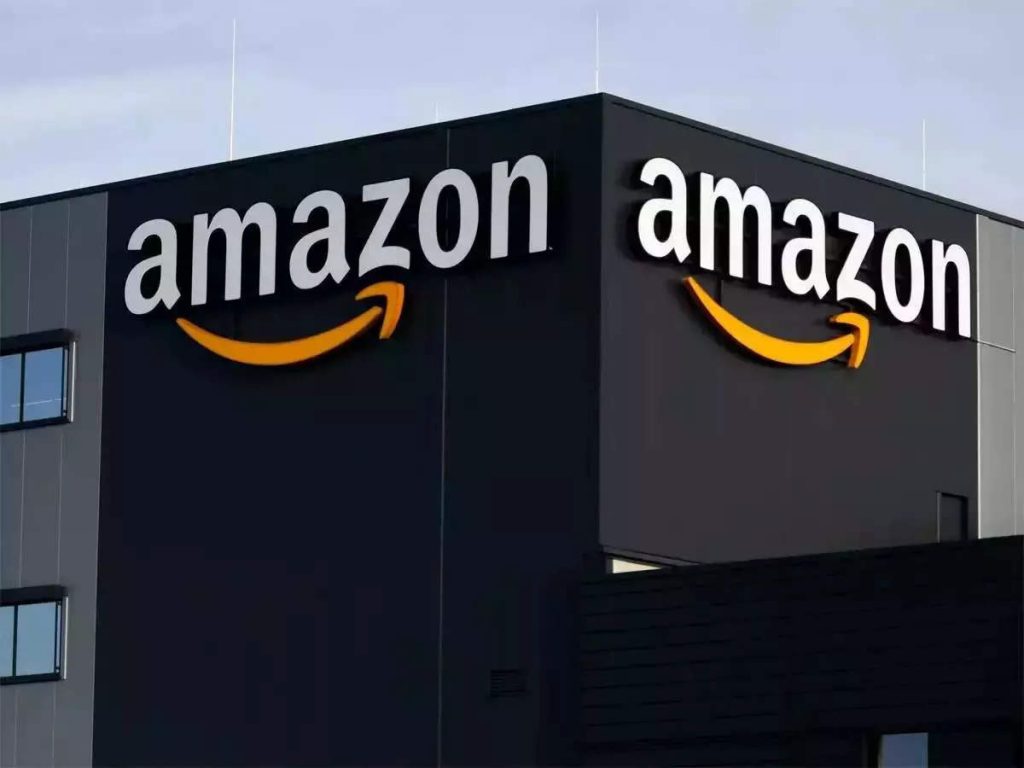 1. Increasing investment in artificial intelligence (AI)
Amazon has already made considerable AI advancements, with applications ranging from voice assistants to product recommendations. As AI technology develops, Amazon may be able to use it to enhance the customer experience and drive innovation across all of its business units. According to a report by ResearchAndMarkets, firms like Amazon, which are investing extensively in AI, will help drive the global market for AI in retail, which is anticipated to rise at a CAGR of 35.9% from 2020 to 2027.
2. Sell its own merchandise
Another potential that Amazon can take advantage of is expanding the range of goods sold under its own brand rather than serving as a distributor of goods from other companies. In other words, rather than only stocking and selling things created by its partners, it can produce goods originally or do usage of white-label under its own brand.
3. Expansion of Amazon Prime membership
More than 200 million paying Prime subscribers were available as of 2020, and Amazon plans to extend it in more places. Amazon Prime is the company's subscription-based service that offers free delivery, online streaming, and other perks. With the addition of new features like free grocery delivery and access to premium content, the program may grow in importance as a source of income and customer engagement for Amazon.
4. Online payment services
Given that consumer concerns about online buying in terms of security and privacy rank among the top concerns on their minds, Amazon took such opportunity to grow up significantly by launching its online payment system. Furthermore, by allowing the business to benefit from using its own payment gateway, this would increase margins. Amazon Pay presently holds 3.47% of the market share for online payment platforms, and it is consistently expanding. 
5. Potential Acquisition
The organic retail chain Whole Foods Market and the self-driving car company Zoox were two of its most significant purchases, costing $13.7 billion and $1.2 billion. It also succeeds in "buying out" its rivals, as seen with its acquisition of the shoe and apparel retailer Zappos.com. Small and major firms, as well as those from the United States, United Arab Emirates, and India, are all included in its conglomerate. This could increase the business's earnings and sales.
Threats in Amazon SWOT Analysis
1. Legal disputes
Amazon is involved in a number of legal battles, including ones over labour conditions, antitrust issues, and intellectual property rights. In its 2020 annual report, Amazon stated that it was involved in more than 900 legal proceedings, including litigation and regulatory investigations. As a result, the company has encountered numerous legal problems that could damage its reputation and eventually represent a threat to it.
2. Intense competition from large tech companies
Competition for Amazon comes from other major tech firms like Google, Facebook, and Apple, which are extending their product lines into industries like e-commerce and cloud computing. Amazon is heavily contested by other e-commerce giants like Alibaba and eBay as well as by major retailers like Walmart and Target. Despite being the biggest online retailer in the world, Amazon lags behind its rivals. For instance, Netflix is more popular than ever in the world of digital streaming. Additionally, competition from HBO Max, Disney+, and Apple TV+ is putting more pressure on the business. Another area where Amazon falls short is self-driving electric cars. In 2014, Amazon paid nearly $1.2 billion for the autonomous driving start-up Zoox. And Zoox is still nowhere near Tesla in terms of competition.
3. Cyber-security risks
As a major online platform, Amazon is susceptible to cyber-threats including hacking and data leaks, which might damage its standing both financially and publicly. Amazon Web Services experienced a big outage in 2021 that had an impact on a large number of websites and apps that use the cloud computing platform. The growing concern over online purchasing due to identity theft and hacking, which exposes its customer data, is one of the biggest challenges to Amazon's success. 
4. Worker exploitation allegations
Amazon has been under heat for how it treats its employees, including claims of harsh working conditions, poor pay, and anti-union policies. Regarding its handling of delivery drivers and warehouse employees, Amazon has faced criticism and been sued over claims of low pay, unpleasant environment, and insufficient safety precautions. In 2021, several labour unions and advocacy groups continue to protest Amazon's labour practises, which may harm the company's reputation and negatively impact its bottom line.
Conclusion
With its incomparable collection, aggressive pricing, and quick delivery options, Amazon has revolutionised the ecommerce industry. It serves as a one-stop shop for millions of customers around the world, offering a wide selection of goods and services to meet their varied demands. Amazon innovates in a variety of industries, including cloud computing, entertainment, and healthcare. Its commitment to continuous innovation and customer satisfaction has solidified its position as a global leader in e-commerce and beyond.
Liked this post? Check out the complete series on SWOT