Nestle is a Swiss multinational food and beverage corporation founded in 1866 by Henri Nestlé. It started as a company to provide infant formula to mothers who were unable to breastfeed their babies and has since expanded into a wide range of products such as coffee, bottled water, pet food, confectionery, and others. Nestle products are ubiquitous in our daily purchases, whether they are dairy products, chocolates, or juices. Its slogan "Good Food, Good Life" has served it well, touching the hearts of millions of people worldwide.
The company has adapted to changing consumer trends and demands by investing in research and development, launching new products, and making strategic acquisitions. Currently, Nestle is a leading and widely recognized food and beverage company with a diverse product portfolio and a strong global presence in over 180 countries with the principle of "Centralize what you can and Decentralize what you can't".
Strengths Of Nestle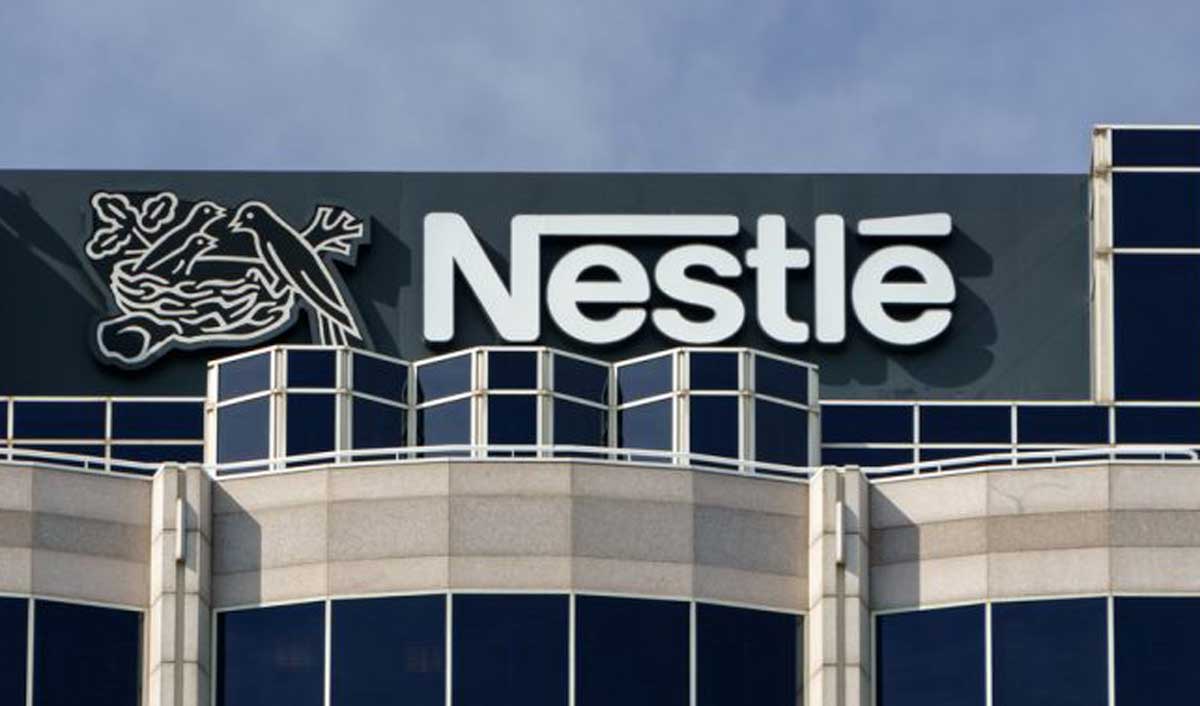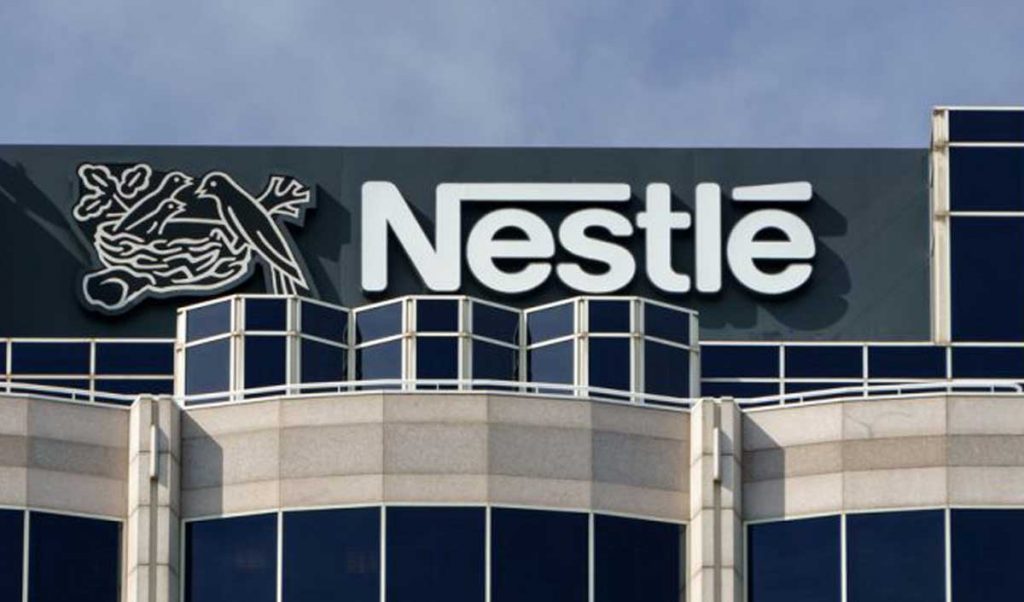 1. Strong brand recognition
Nestle is a reputable global food and beverage brand known for its quality and reliability. With a long history and a presence in 180+ countries, it has become a trusted household name. In 2021, Nestle's approx. 47% of sales comes from Zone Americas (AMS), followed by Zone Europe, Middle-East and North Africa (EMENA) and Zone Asia, Oceania and sub-Saharan Africa (AOA) with 28% and 25% of sales respectively.
2. Wide product portfolio
Nestle offers a diverse product portfolio, including coffee, water, baby food, pet food, and confectionery, with its major product categories being Powdered and Liquid Beverages (24% of sales), PetCare (15.6%), Nutrition and Health Science (13.2%), Prepared dishes and cooking aids (12.1%), Milk products and Ice cream (10.7%), Confectionery (7.5%), and Water (4% of sales as of 2021).
3. Focus on sustainability
Nestle is a global leader in sustainability, with a program called "Nestle for Healthier Lives and a Better World". The company aims to reduce its greenhouse gas emissions by 40% by 2025 and improve water efficiency in its operations by 50% by 2030. These ambitious goals demonstrate Nestlé's commitment to sustainability and its effort to minimize its impact on the environment while promoting responsible sourcing and waste management practices. The company has announced a goal to make 100% of its packaging fully recyclable or reusable by 2025.
4. Strong research and development
They invest CHF 1.7 billion annually in R&D as a growth engine and have the most advanced scientific and innovation network in the food business. The corporation has preserved its lead in the food and beverage sector because of its concentration on R&D.
5. Peerless Product Lineup
Nestle does have a strong market presence and leading market share in several product categories, including:
Coffee: Nestle is the largest coffee company in the world, with a strong portfolio of coffee brands, including Nescafe, Dolce Gusto, and Nespresso.
Infant nutrition: Nestle is a leading player in the infant nutrition market, with a strong portfolio of products, including Gerber and NAN.
Confectionery: Nestle is a leading producer of chocolate and confectionery products, with well-known brands such as KitKat, Crunch, and Butterfinger.
Bottled water: Nestle is a leading producer of bottled water, with well-known brands such as Perrier, San Pellegrino, and Poland Spring.
6. Large Distribution Channel
Nestle possesses a highly effective and far-reaching distribution network that extends to both urban and rural locations. In order to ensure smooth operations in different countries, the company has adopted a decentralized approach and tailored its distribution methods to the local context. As a result of its strong relationships with suppliers, retailers, vendors, and distributors, Nestle is able to effectively manage its supply chain and run its business with efficiency
WEAKNESSES OF NESTLE
1. Racially Insensitive Product Names
Nestle has faced criticism in the past over the names of some of its products, particularly those that are considered racially insensitive or offensive. For example, the company was criticized for selling its products by naming it, Red Skins, Chicos and Beso de Negra, which was perceived as being racially insensitive.
2. Contaminated food recalls
Nestle, a large food company, faces frequent product recalls due to contamination despite strict quality control measures. In 2014, Nestle recalled 37,000 tons of Maggi noodles in India, leading to lost sales and damage to the brand reputation. The company also frequently recalls other products, including prepared dishes in the U.S. containing glass fragments, leading to negative publicity and impacting its business.
3. Baby formula marketing
Nestle has faced criticism for its marketing practices for infant formula, particularly in developing countries. Critics have accused the company of promoting formula over breastmilk and misleading parents about the health benefits of formula. During the 1970s, the Swiss company Nestlé was singled out for aggressive marketing that led women to abandon breastfeeding in favour of formula. Even WHO and UNICEF slams baby milk industry for rampant 'manipulative' marketing
4. Reputation for unhealthy products
Nestle faces criticism over high sugar/fat in products. The company has reduced sugar/fat and promotes healthier options but criticism remains as it balances taste, quality, and health. Also, it indicated that more than 60 per cent of Nestle's mainstream food and drinks portfolio could not be considered healthy under a "recognised definition of health".
5. Sustainability Pressure
The food and beverage sector are under growing pressure to adopt sustainable practices and decrease its environmental impact. Nestle's product costs have risen in comparison to its competitors as a result of this.
6. Complex and decentralized organizational structure
The decentralized structure of Nestle makes it challenging to implement company-wide strategies and initiatives effectively. The dispersed decision-making power and slow communication across multiple business units, regions, and countries hinder the coordination and execution of these initiatives. Despite the systems and processes in place, the complex structure of the company continues to pose a challenge in implementing strategies and initiatives efficiently.
OPPORTUNITIES FOR NESTLE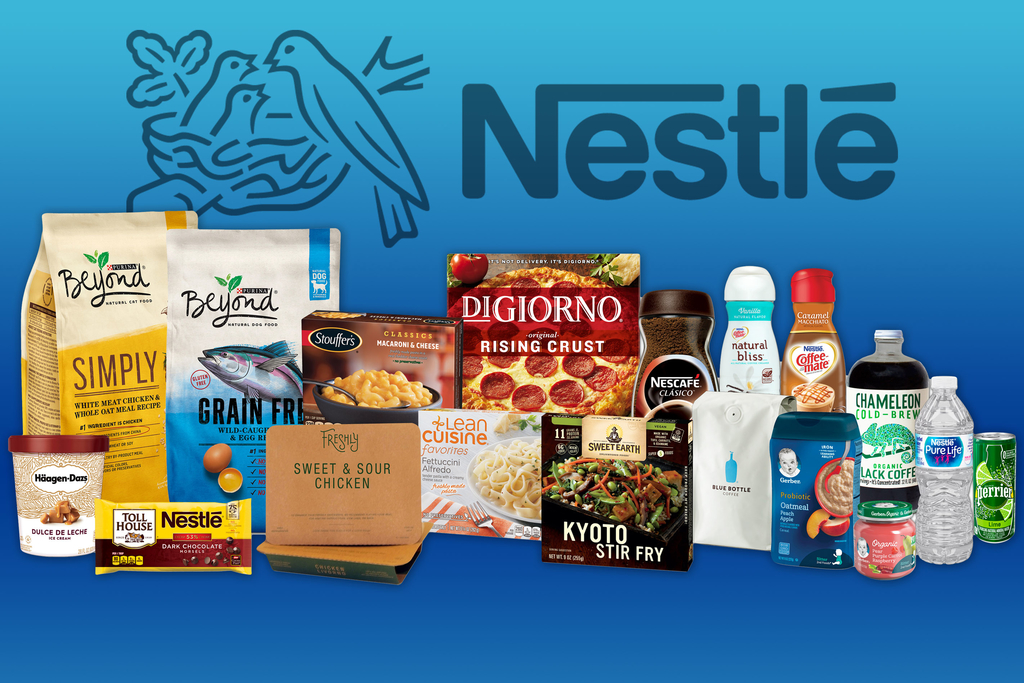 1. Cereal-Oats Expansion
Nestle's cereal and oats market has seen fast growth in recent years, making it a highly profitable market for the company to tap into. The global cereal market is projected to reach USD 68.3 billion by 2027 with a CAGR of 3.4% from 2020 to 2027, while the global oats market is expected to grow at a CAGR of 4.8% from 2020 to 2027, reaching USD 10.7 billion. This presents a valuable opportunity for Nestle to expand in this market and generate significant revenue.
2. Diversify the Health-based products
Nestle can grow sales by introducing new and in-demand flavours of instant coffee and tea. By offering healthy options and being transparent about raw materials, the company can win customer trust.
3. Use of Social-Media
Nestle as a global brand can leverage social media for worldwide product promotion. With a large portion of the population spending time online, social media marketing can be an effective and cost-efficient tool to reach a wider audience. It currently has more than 24.3 thousand subscribers on Youtube, more than 14 million followers on LinkedIN, 6 accounts with total of more than 437.3 thousand followers on twitter.
4. Profit-Focused Rebranding
Having a large portfolio of brands (over 2000+ brands) can strain a company's resources and negatively impact performance. In recent years, Nestle has faced challenges from maintaining unprofitable brands, leading the company to divest from North American water brands like Pure Life and redirect its efforts towards strengthening its most profitable and successful brands.
THREATS FOR NESTLE
1. Commodity price fluctuations
Many of the raw materials that Nestle uses to manufacture its products, such as coffee, cocoa, and dairy, are subject to fluctuations in price. These fluctuations can impact the company's margins and financial performance.
2. Competitive Industry
Nestle operates in highly competitive markets and faces intense competition from both established players and new entrants. The company's main competitors include PepsiCo, Coca-Cola, Unilever and Parle Products among others. Even modern businesses that simply prioritise consumer health are crunching Nestle's market share significantly.
3. Political and regulatory risks
Nestle operates in a number of countries around the world, and political and regulatory risks can have a significant impact on the company's operations. For example, changes in trade policies or import/export restrictions could impact the company's ability to sell its products in certain markets.
4. Changes in the global economic environment
Changes in the global economy can have a significant impact on Nestle's business. For example, economic downturns can lead to decreased consumer spending and reduced demand for Nestle's products. The company must be prepared to respond to shifts in the global economic environment and adjust its business strategies accordingly.
5. Negative publicity or brand reputation damage
Negative publicity can harm a company's reputation and damage its brand. This can come from a variety of sources, including product recalls, scandals, or other issues. For Nestle, maintaining a positive reputation is crucial for attracting and retaining customers, as well as for attracting and retaining top talent. The company must take proactive steps to mitigate the risk of negative publicity and protect its brand unlike it's past incidents.
Liked this post? Check out the complete series on SWOT