Nestle Milkmaid is a popular brand of sweetened condensed milk which is a commonly used ingredient in Indian desserts. While Nestlé Milkmaid's started its innings in India just around a century ago , the iconic brand is older with the first version being developed  in the year 1866 when George Ham Page from Dixon, Illinois (USA) and his brother Charles, who was the US vice-consul and commercial attaché in Zurich, put in place a company that manufactures and exports  sweetened condensed milk in Cham (ZG).
This company started popularising condensed milk in Europe and other nearby regions. It merged with Nestle in the year 1905 and since then it has been called Nestle Milkmaid. Nestle Milkmaid has two products under its portfolio currently in India namely the condensed milk sold as Nestle Milkmaid in 400 g tins and MilkMaid Creations which are powdered dessert mixes.
Strengths in the SWOT analysis of Nestle Milkmaid
The following are the strengths of nestle Milkmaid: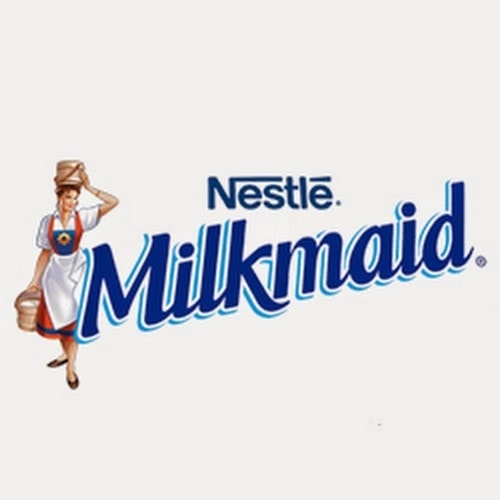 Weaknesses in the SWOT analysis of Nestle Milkmaid
Some of the key weaknesses of Nestle Milk Maid are :
Packaging: Nestle MilkMaid is available in just a single type of packaging as a 400 g tin. This is because the kind of packaging used helps to retain the freshness and taste of the condensed milk which cannot be stored in sachets or plastic packets.
Poor shelf life: Nestle Milk Maid has a very low shelf life and once the tin is opened it cannot be stored for long. This means that once opened the customer has to ensure that the content of tin is used completely. This reduces the usability of the product.
Expensive: Nestle Milkmaid is an expensive product with a 400g tin priced at Rs 113. This makes the product target just urban high-income customers. Thus it cannot cater to the mass market.
Poor awareness: Nestle Milk Maid is popular only in cities of India.In tier 2 towns or villages where people may have the propensity to purchase the product, there is low awareness around how the product needs to be used and people are doubtful about its suitability as an ingredient in Indian sweets and desserts.
Opportunities in the SWOT analysis of Nestle Milkmaid
Some of the opportunities include :
Low sugar or sugar-free version: Customers are getting increasingly conscious about the amount of sugar they consume and in this regard, Nestle Milk Maid could introduce a low sugar or sugar-free version of the products to cater to health-conscious customers.
Cookery shows: Mainstream television has many popular cookery shows today like the MasterChef. By featuring Milkmaid as an n ingredient for recipes in such shows which have very high TRP the popularity of the brand can be improved.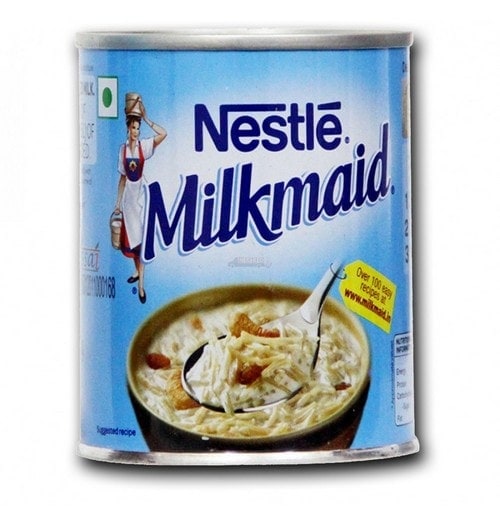 Threats in the SWOT analysis of Nestle Milkmaid
Some of the threats include:
Competition: Milkmaid is currently the market leader in the organized desserts mixes market with a market share of around 55 %.Its nearest rival in that segment is Mithai Mate from Amul.