One of the most acclaimed startups, which showed the power of the internet and has a really inorganic growth is Uber. Uber is an app and is known as the company which has the largest fleet of automobiles and yet, it does not own a single car by itself.
Uber is a ride sharing app and it replaces peope having to step out of their homes to hail a cab. Now the cab comes to your doorstep. This, and the fact that Uber has a fantastic and low pricing policy for its users, makes Uber a favorite app for the frequent or even random travellers. Many office going crowd are now regularly picking an Uber cab instead of driving to the office themselves.
Strengths in the SWOT Analysis of Uber :
Brand Equity: Uber is a recognised Brand Globally with presence in over 50 countries. Uber has already surpassed Automobile giants like General Motors, Ford and Honda on Brand value Parameter. With increasing internet penetration and coming of age technology, Uber is expected to grow rapidly in the coming years. It is currently valued at over $68 Billion. Due to the high valuation of brand, Uber attracts investors too.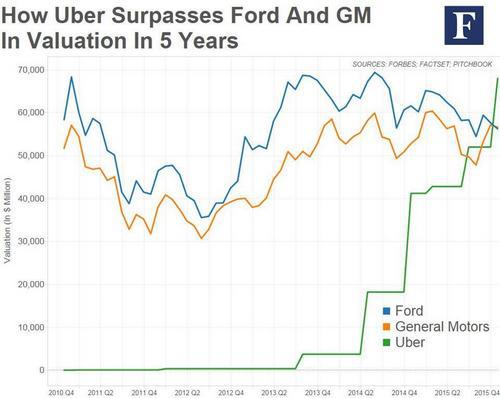 Low Fixed Investment: Uber, being an aggregator does not require high fixed investment and so it becomes easier for Uber to add more cities to its network. It has expanded rapidly because there is no fixed investment or infrastructure required. 
Emphasis on Customer Satisfaction: Uber has always prioritised customer satisfaction. Uber has understood that it is serving in a totally customer driven market where competition is increasing. To keep an edge over the rivals, it needs to provide better customer satisfaction and enhanced user experience. A recent survey comparing the customer satisfaction of Uber and Ola in India has clearly shown that Uber is far ahead. About 65 % chose Uber over Ola when it comes to user experience.
Dynamic Pricing strategy: Uber has adopted the dynamic pricing strategy which works on the demand supply principle of economics. Higher the demand, Higher the price. This becomes really beneficial for the company and the drivers. In peak hours as well as in Night time, drivers earn a good amount of money.
Adaptive: Uber is also known to adapt very well to business conditions. Because of its international exposure, Uber faces various problems in various regions. Uber is known to be a smart marketer and has adapted very well wherever it has established its business.
Growth rate: The growth rate of Uber can be seen below. This concerns growth rate in India only. As we can see, Ola is expanding by more then 100% year on year and this expansion has continued in 2017.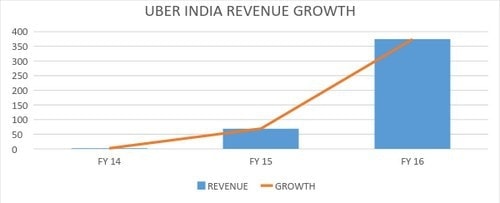 WEAKNESSES in the SWOT Analysis of Uber : 
Highly Dependent on Manpower: Drivers are the face of the company and thus the company's image depends on the behaviour of drivers towards the customer. This is a highly uncontrollable situation even though strict guidelines are provided to the drivers.
Highly dependent on Internet: Uber is heavily dependent on internet connectivity to expand and develop itself in developed countries. Thus, it is facing problems in developing and emerging countries where internet is slow or poor. 
Caters only to Tech Savvy individuals: Digital Literacy in developing nations is low and hence technology based applications such as Uber only cater to those who are technologically updated.
Controversies: We had written an article on business lessons from Uber rape case. Uber has encountered controversies in the past mainly because of the drivers and their behavior. This affects the image of the company and a trust deficit is created in the minds of the customer which is difficult to cover up.
Low barriers to entry: Uber is in an industry where the barriers to entry are very low so it will face competition in multiple fronts. Already in India, Meru, Ola and others are giving tough competition to Uber.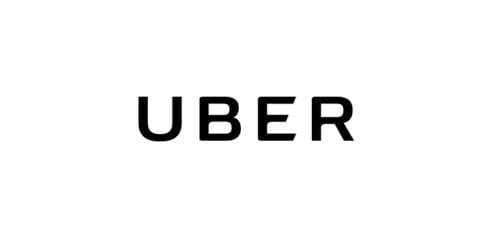 OPPORTUNITIES in the SWOT Analysis of Uber :
Dissatisfaction with unorganized market: Customers are unsatisfied with the unorganised cab market  which presents an opportunity for Uber to take advantage of. This is one of the main reasons for the success of Uber. Local cab drivers are known to be rude and do not comply. 
Increasing internet penetration: With Government's move to digitise India, Number of smartphones are increasing and technology based applications like Uber can expand their services to other cities and enlarge its footprint over the country.
Rising Disposable income: With rising disposable income, customers are willing to spend higher on convenience. 
Alternate transport: Uber has launched 'Uber chopper' in various countries and can look for other transport medium catering local needs. In India, Uber can launch Bus aggregator system.
Poor government transport: In markets like China and India where there is over population and people are tired of using public transport, Uber provides a kind of privacy and relief where the user gets his own space to travel and does not have to drive in Traffic.
Special transport: Uber can provide special transport services such as paid ambulances or urgent and emergency vehicles for dedicated transport operations.
Logistics: A smart idea for Uber can be to launch movers and packers support whereby people can search movers and packers in the nearby area via Uber. Local logistics can also be integrated. Though this is easier said then done.
THREATS in the SWOT Analysis of Uber : 
Government regulations are unclear: The primary point of disagreement between cab aggregators and government regulators is about their legal status and whether they should be treated as conventional taxi companies or as IT companies.
Customer retention and brand switching: As competition rises, it becomes all the more difficult to retain customers and drivers for Uber. Any monetary advantage can sway the customers and drivers from Uber.
Low margins: Uber helps the drivers to get a high number of daily rides but it does not have a high-profit margin for the drivers and thus they can easily be swayed away.
Revolt from unorganized market: The unorganized market of cab drivers can revolt against such companies which are taking away the bread and butter of drivers from unorganized market. Such a revolt will directly affect the operations of a brand like Uber.
If you liked this article, we bet that you will love the Marketing91 Academy, which provides you free access to 10+ marketing courses and 100s of Case studies.