Uber is a technology company that uses a massive network, leading technology, operational excellence, and product expertise to power movement from point A to point B. The company develops and operates proprietary technology applications, which supports a range of offerings on its platform. Uber connect consumers with providers of ride services, merchants and delivery service providers for meal preparation, grocery and other delivery services.
Uber was founded in the year 2009 by Garrett Camp, Oscar Salazar and Travis Kalanick and is headquartered in San Francisco, California. Over the years, the brand made many changes to its business model and now operates a C2C structure through e-commerce. Its primary products and services include mobile app, vehicle for hire, food delivery, courier, package delivery, and freight transport. Uber's technology is used around the world in around 70 countries, primarily in the United States and Canada, Latin America, Europe, the Middle East, Africa, and Asia.
Here are some Uber statistics:
Founded on – 2009
Headquarters – San Francisco
Country – United States
Industry – Transportation
CEO – Dara Khosrowshahi
Revenue – $31,877 million as of December 31, 2022
Monthly Active Platform Consumers – 131 millions
Gross Bookings – $115,395 million
Number of employees – 32,800 employees in 2022
Uber Strengths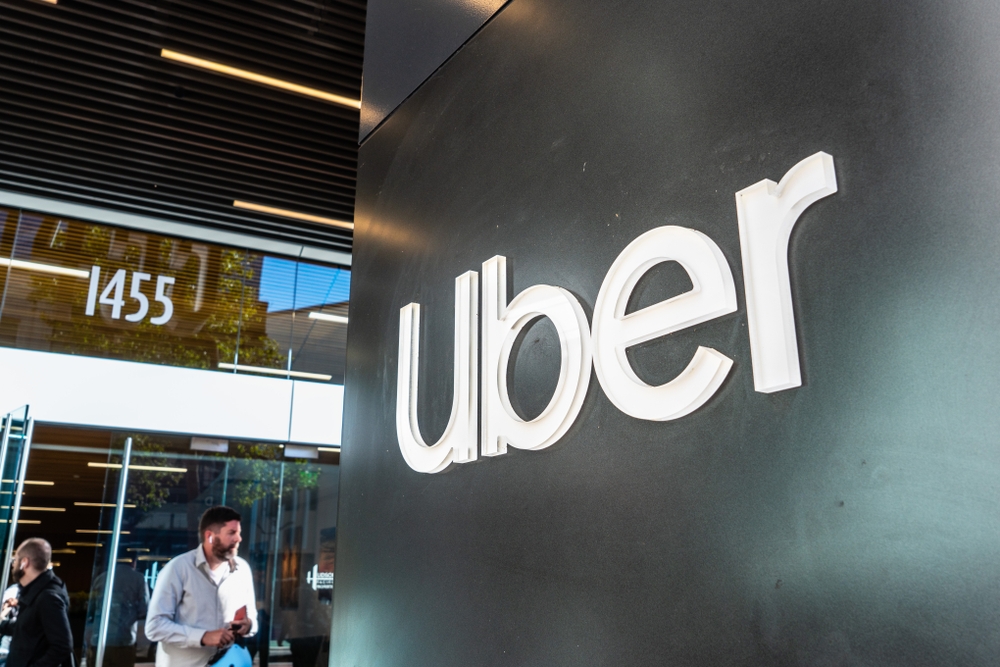 1. Strong Brand Recognition
Uber is the world's most recognizable and valuable brand. It is recognized as the world's largest ride-sharing company with around 131 million monthly active platform consumers during 2022. Uber enjoys a strong brand image that is widely recognized and trusted by customers. This gives the company a competitive edge over other players in the market.
2. Global Presence
Uber has a global presence with operations in around 70 countries, primarily in the United States and Canada, Latin America, Europe, the Middle East, Africa, and Asia. During the fiscal year 2022, the US and Canada segment accounted for 61.1%, followed by Latin America (6.2%), Europe, Middle East and Africa (21.8%), and Asia Pacific (10.9%). The global presence helps the brand to reduce exposure to economic and political risks in any one market.
3. Strong Financial Performance
Uber has delivered a strong financial performance during the year 2022. The company recorded revenues of $31,877 million during the year 2022, a remarkable increase of 82.6% over 2021. Its strong financial performance helps enhance investors' confidence and improve the growth prospects.
4. Leading Technology
Uber has developed proprietary marketplace, routing, and payments technologies. Marketplace technologies are the core of its deep technology advantage and include demand prediction, matching and dispatching, and pricing technologies. Its technologies make it extremely efficient to launch new businesses and operationalize current ones.
Uber Weaknesses
1. Dependence on Internet
Uber's operations is heavily dependent on the performance and reliability of Internet, mobile, and other infrastructures that are not under the company's control. If its platform is not available when users attempt to access it, platform users may not return to its platform as often in the future, and may use its competitors' products more often. Such events could damage Uber's reputation and could adversely affect its business, financial condition, and operating results.
2. Losses from Operations
Uber has struggled to generate consistent profits despite recording increasing revenues, large user base and global presence. The company has incurred loss from operations of $1,832 million during the fiscal year 2022, as compared to a loss of $3,834 million in 2021.
It also recorded net loss of $9,141 million in 2022, as against $496 million of loss in 2021. Since its inception, the company has invested heavily in new technologies and expansion into new markets through acquisitions, which has resulted in significant losses.
3. Controversies and Legal Disputes
Uber and its drivers has faced a number of controversies and legal disputes, such as allegations of sexual harassment, discrimination, and regulatory violations. These issues has affected the company's reputation and led to increased scrutiny from the public and lawmakers.
Uber Opportunities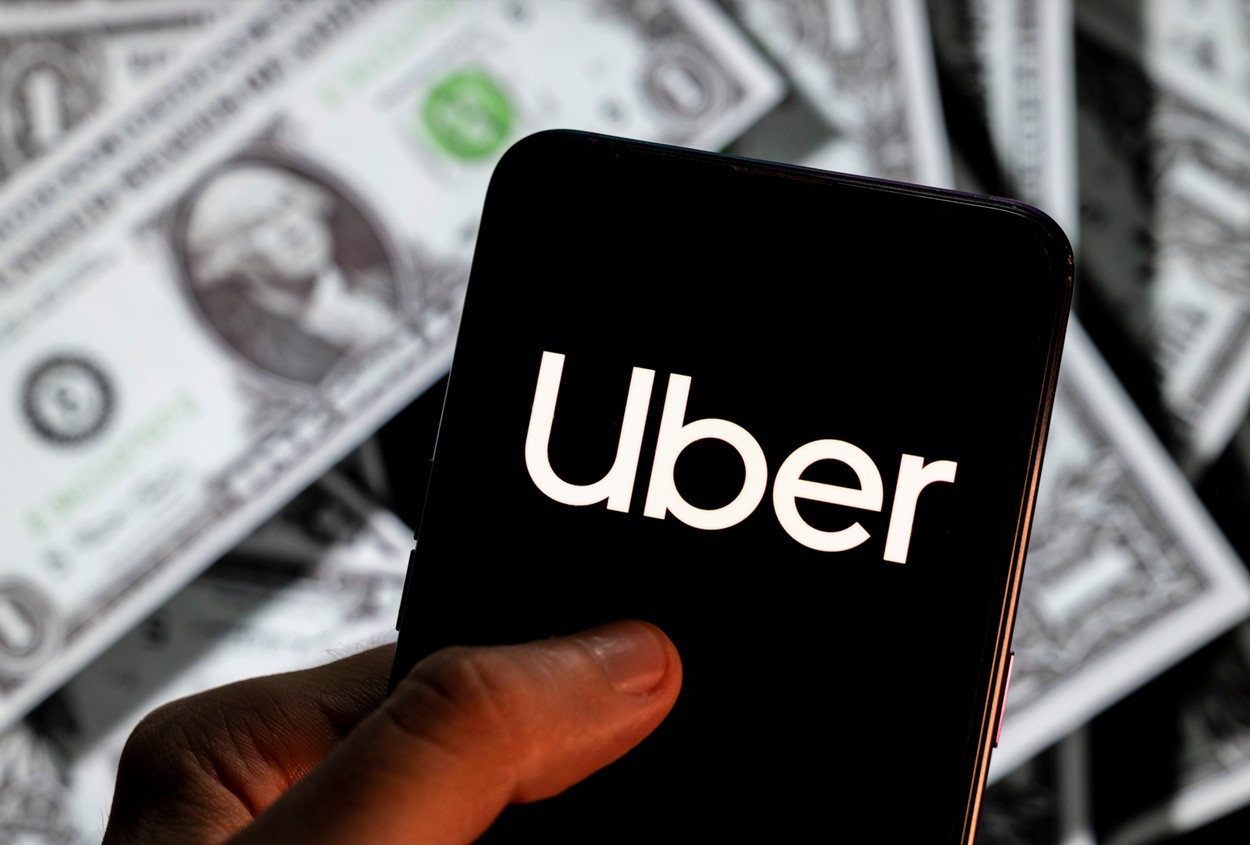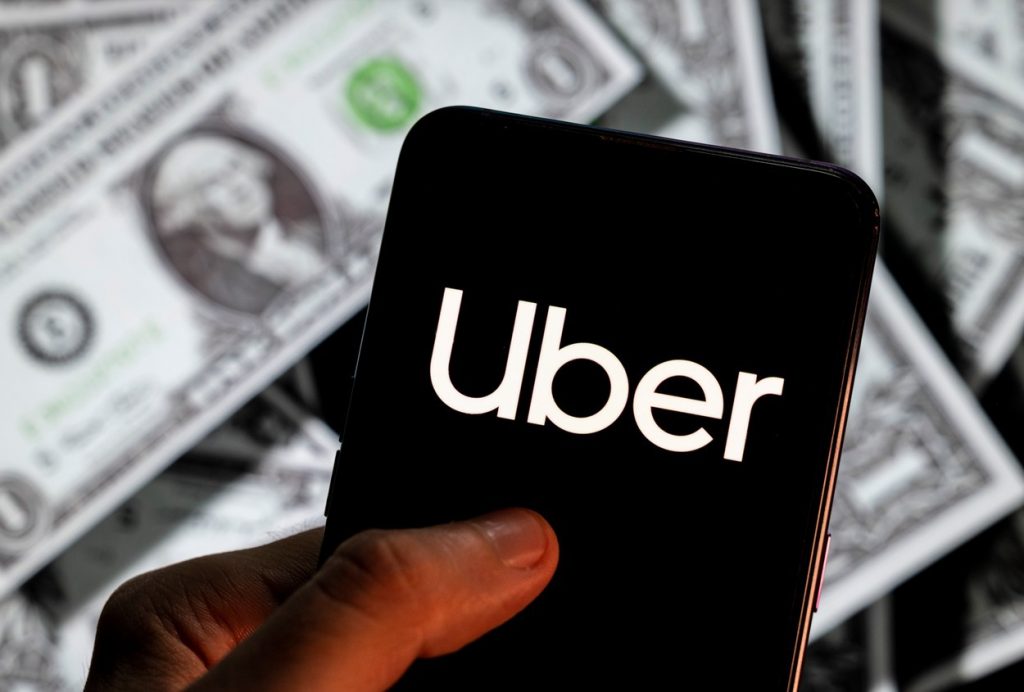 1. Strategic Acquisitions
In November 2021, Uber Freight, a subsidiary of Uber, completed the acquisition of Transplace from TPG Capital. The acquisition brings together Uber Freight's large network of digitally-enabled carriers with Transplace's trusted shipper technology and operational solutions, creating one of the world's leading logistics technology platforms to meet the rapidly evolving needs of shippers and carriers alike.
In October 2021, Uber acquired Drizly, a leading on-demand alcohol marketplace in North America. Such acquisitions are likely to expand its operations into new markets and strengthen the brand's position in the market, in turn increasing its revenues.
2. Uber agreement with bp
In March 2022, bp and Uber announced a long-term global strategic convenience delivery partnership, which aims to offer their existing local arrangements to reach more consumers across the globe.
The partnership aims to make over 3,000 retail locations available on Uber East by 2025. The agreement covers retail sites in Australia, New Zealand, Poland, South Africa and the west coast of US. It plans to include the UK and eastern US sites in 2022, as well as launch in other European markets from 2023.
3. Expansion into other transportation services
In addition to ride-sharing and food delivery, Uber has the opportunity to expand into other transportation services such as public transit, bike-sharing, and electric scooters. This could help the company to diversify its revenue streams.
4. New Platform Offerings
Uber plans to continue to invest in new platform offerings that will further broaden its existing offerings. During 2020, the company launched its "Super App" view on iOS and Android, which combines its multiple offerings into a single app and is designed in a way that removes friction for its consumers. In November 2021, Uber introduced Uber One in the United States as its single cross-platform membership program that brings together the best of Uber.
Uber One members have access to discounts, special pricing, priority service, and exclusive perks across its rides, delivery and grocery offerings. During October 2022, its advertising division was launched and introduced Uber Journey Ads, an engaging way for brands to connect with consumers throughout the entire ride process.
Uber Threats
1. Regulatory Changes
Changes in regulations related to emissions, safety standards, or trade policies could impact the brand's business. For instance, strict government regulations in China was one of the factors which effectively drove the business out of China.
Also, strict regulations in several European countries, like Germany, are significantly affecting the company to operate in that particular region. Uber's success largely depends on its ability to operate freely using its unique business model.
2. Highly Competitive Market
The brand operates in a highly competitive mobility and delivery industry. Its major competitors include Ola, Lyft, Bolt, Amazon, Instacart, DHL, C.H. Robinson, and many others. With increasing competition from other ride-hailing services, Uber has been forced to reduce their prices to stay competitive in the market. This may be a severe risk to the continued existence of the platform.
3. Impact of the Pandemic
The coronavirus (COVID-19) is not only a global public health emergency but also a cause of a number of regional and global economic disruption. The COVID-19 pandemic has had an adverse impact on its business and operations.
The pandemic has reduced the demand for its Mobility operations globally, and affecting travel behaviour and demand. Also, during the COVID-19 pandemic, to maintain social distancing, Uber had temporarily suspended its shared ride offerings across the globe. Such disruptions in future could impact the company's operations.
In summary, Uber is the largest ride-sharing company operating globally. The company operates in over 10,500 cities with over 131 million customers. Despite making billions in revenues annually, Uber incurs losses. A SWOT analysis gives a better view of the company's operations and external environment, as given above.
Liked this post? Check out the complete series on SWOT