Frooti is an immensely popular mango flavored drink marketed in India by Parle Agro Limited. The drink was one amongst the first of its kind to be sold in tetra packs and popularised the concept of an "on the go" drink. Today Frooti is also sold in Pet bottles and smaller sized tetra packs. The drink which was first introduced in the year 1985 went on to win the hearts of millions of people across all age groups in India.
The drink is rich in flavor and is made from fresh mango pulp with no additives or preservatives. The drink is still available in only one flavor but in 80 ml, 160 ml, 200 ml tetra packs and bottles of sizes 250 ml,400ml, 600 ml, 1.2l and 2l. Frooti is currently exported to many foreign countries including the US, UK, Australia, and Canada.
The drink has always been made interesting through endorsements by leading celebrities and advertisements laced with humor and is associated with the Indian sentiments. The drink faces strong competition from Slice from Pepsi and Maaza from Coca-Cola.
Strengths in the SWOT analysis of Frooti :
Strengths are defined as what each business does best in its gamut of operations which can give it an upper hand over its competitors. The following are the strengths of Frooti:
Novel USP of an " on the go " drink: Besides marketing mango as a juice, Frooti created magic through its tetra pack packaging by making the drink accessible and easy to consume for everyone.
Well conceived imagery: From the very early days of its inception Frooti was always a result of branding success. The name was conceived by the agency and was apt to the flavor of the drink. The drink has always positioned as youthful and energetic and the advertisements were way ahead of times even during the eighties with girls clad in mini skirts and hoola hoops. This made the drink evoke the curiosity of the viewer.
Packaging: Frooti owes its success as much to its packaging as its flavor and taste. It was the first drink to be sold in tetra packs and people could carry it around easily and logistics during distribution was also less challenging.
Association with Parle: India and Indians have always been closely associated with brand Parle and all their products including their confectionery and juices have been widely accepted. The fact that Frooti was associated with Parle gave it a very desi image in comparison to its competitors Maaza and Slice.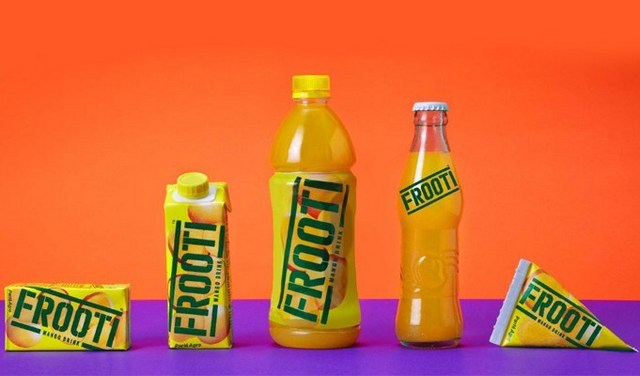 Weaknesses in the SWOT analysis of Frooti :
Weaknesses are used to refer to areas where the business or the brand needs improvement. Some of the key weaknesses of Frooti are:
Excessive focus on one flavor: While competitors have tried out variants of their mango based drinks like pineapple or lemon, Frooti has always been associated only with mango and the only variant it has come up with is the Frooti Fizz which was not a huge success.
Failure to adhere to regulations: Frooti was dragged into a major scandal as food authorities found that there were serious non-compliance in adherence to food safety standards. This created a lot of negative media publicity for the brand.
Failed variants: Though Parle tried to introduce Frooti Fizz as a variant and also tried brief stints with pineapple all these were a major failure and thus the company had to depend solely on Frooti and its sales. However, the sales started stagnating and the brand started losing its sheen.
Opportunities in the SWOT analysis of Frooti :
Opportunities refer to those avenues in the environment that surrounds the business on which it can capitalize to increase its returns. Some of the opportunities include:
Growing health concerns: With more and more information available over the Internet, people are highly conscious of their health today.There is a huge campaign against aerated drinks and many families have shifted completely from aerated drinks to fruit juices. This offers a huge potential for drinks in the fruit juice category.
Hygiene Concerns: People are concerned about hygiene today as food and water-borne diseases have become increasingly common. Thus they prefer to get store-bought juices that are packaged hygienically than juices that are freshly prepared since they are unsure about the quality of water used. This is yet another opportunity for nectar based fruit juices like Frooti.
Habitual behavior: With the increase in the number of retail outlets procurement of fruit juices is no longer cumbersome. Thus consuming fruit juices have become a common thing today and many use it along with breakfast as well as with between meals snacks. This habitual behavior is something that juice makers can exploit.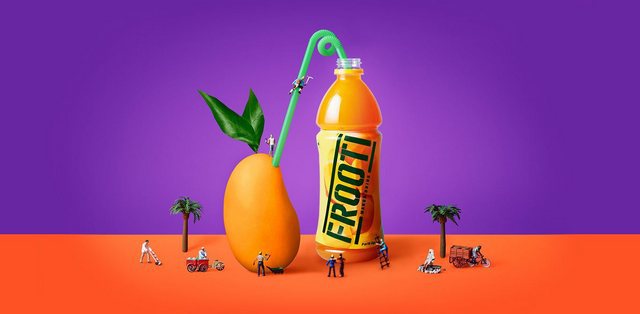 Threats in the SWOT analysis of Frooti :
Threats are those factors in the environment which can be detrimental to the growth of the business. Some of the threats include:
Competition: The juice segment is one of the most competitive segments in the market today. Right from aerated drinks to healthy juice options Frooti has no dearth of competition. Some of its main competitors include Tropicana, Real, Maaza, and Slice.
Liked this post? Check out the complete series on SWOT