Retailing is a process of distributing goods where the seller buys products from the manufacturing firms or manufacture the goods themselves and sells goods to consumers directly. A retailer is somebody who buys goods from one organization and sells them directly to consumers at some percent of profit.
The goods are sold from a single point of purchase. The single point of purchase can be a retail store made of brick and mortar, a catalog, an e-commerce website on the internet or mobile phone.
The retail is the end unit of the supply chain. Retailers usually buy goods in large quantities from manufacturers and sell them in small quantities to consumers for final consumption and not to be sold further.
This is because a retailer is known as a reseller because he buys products from one party and sells it to another party.
As per the 2012 U.S. Economic Census for retail trade, there are more than 1 million retail stores in the U.S alone, and a total of $4 trillion annual sales are generated by these stores and around 15 million people are employed under this sector alone.
Most retailers in retailing are resellers as they sell the products manufactured by other manufacturers. However, some manufacturers run their retail outlets.
A retailer's ultimate buyers are always consumers, whereas a consumer doesn't need to always buy from a retailer. A consumer can also buy from another consumer.
Here is a video by Marketing91 on Retailing.
For example, eBay buys goods in bulk from manufacturers and sell them at the lowest prices possible who can resell goods further to consumers to make profits. In the next section, you will learn about different example and unique ideas of retail business from all around the world.
Examples of Retail
1) Costco Wholesale Corporation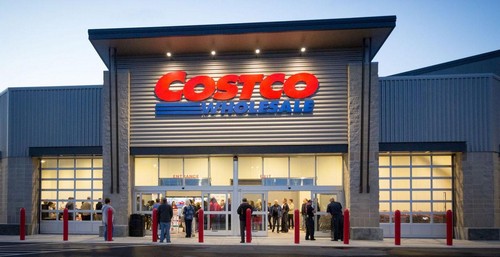 Costco (China Off-Shore Trading company) Wholesale Corporation is a membership-only warehouse retail chain. It operates in nine countries. It has its headquarter in Issaquah, Washington, United States.
The estimated revenue of Costco was 14,160 crores USD in the year 2018. Costco was started by W Craig Jelinek on 1 January 2012. The total number of stores of Costco is 770 as per the data collected in March 2019.
2) Wal-Mart Stores, Inc.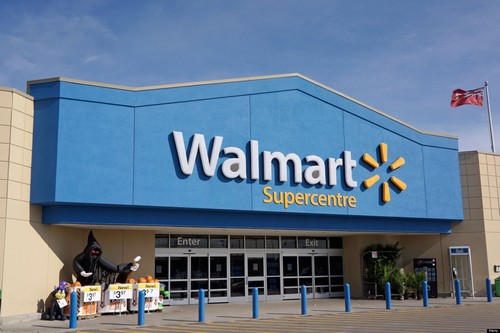 The list of examples of retail stores is incomplete without the mentioning of Wal-Mart Stores, Inc. Walmart operates a chain of hypermarkets, grocery stores, and discount department stores. The headquarter of Wal-Mart is in Bentonville, Arkansas.
Sam Walton founded this company in the year 1962 and was incorporated on 31st October 1969. It is the world's largest revenue-generating company. Wal-Mart has its stores all around the world working under the name Wal-Mart.
However, the company operates under the various name in few countries such as in India it has its subsidiary named best Price, Seiyu Stores in Japan, ASDA stores in the United Kingdom, and Bodega Aurrera stores in Mexico.
3) Kroger Co.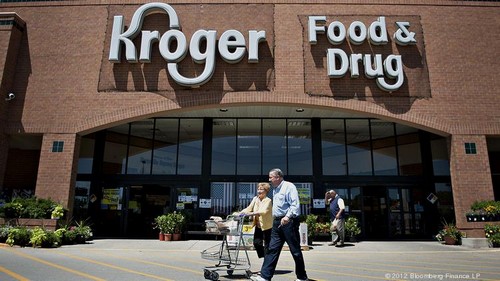 Kroger Co. Or Kroger is founded by Bernard Kroger in 1883 in Cincinnati, Ohio. This American Retail company is the United States's largest supermarket chain on the basis of total revenue generation. It is the second-largest general retailer and seventeenth largest company of the United States.
The headquarter of Kroger is in Cincinnati, Ohio. The total revenue generated by Kroger is 12,116 crores USD in the first quarter of 2019. It has a total of 3017 stores all around the world.
The primary business of Kroger is food stores which make 94% of the total income of Kroger, and the rest of the sales is contributed by manufacturing facilities and jewelry stores. It is only Unite States's company which has a three-tier distribution system.
4) Walgreens Boots Alliance Inc.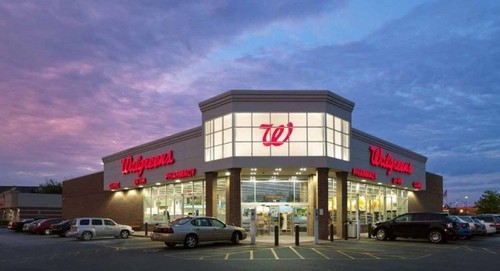 Walgreens is the United States' second-largest chain store pharmacy. It was founded in 1901 and ran 9560 stores in total. The headquarter of Walgreens is in Deerfield, Illinois, United States. Walgreens is famous for health and wellness products, filling a prescription, photo services, and health information, etc.
It has its stores all around the world under various subsidiaries such as Boots UK, Duane Reade, Drugstore.com, Happy Harrys, Take Care Health System, etc.
5) Amazon Inc.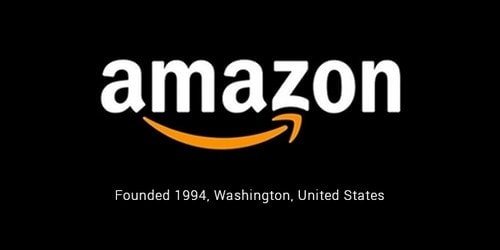 Amazon Inc. is the world's largest online retailer. It was founded on 5th July 1994 by Jeff Bezos. The headquarters of Amazon is in Seattle, Washington, United States. The focus of Amazon is in e-commerce, artificial intelligence, and cloud computing.
Amazon sells several ranges of products on their e-commerce website and app at lucrative discounts. It is the world largest revenue-generating company on the internet.
These were the few examples of the world's leading retail companies.
In the following section, you will learn about a few unique retail businesses start by people that become successful.
6) Grain & Vine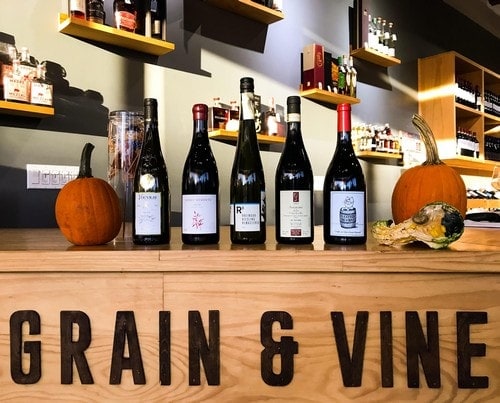 The Grain & Vine is an omnichannel retailer which sells wine and spirits. The purpose of Grain & Vine is to provide people a unique way to shop for beverages. The stores of Grain & Vine are very spacious and easy-to-navigate.
Drinks from all around the world are displayed in a curated manner. At present Grain & Vine employees, ten employees and have 2 Brick-and-Mortar stores in New York City and one online store.
Grain & Vine is an appropriate example of the omnichannel retailer as they sell beverages in-store, online as well as on mobile using day delivery apps like Minibar, Postmates, and Drizly.
They make sure that all their sales channels are closely integrated with one another for the purpose of synching products and inventory to sell across all platforms.
7) Collingwood Olive Oil
Collingwood olive oil retail business is started by a team of husband and wife Alex Yuen and Cheryl Mcmenemy in Ontario, Canada. They started the retail business in 2014.
In their store, they sell freshest virgin olive oil and unique selection of natural balsamic vinegar. The USP Collingwood Olive Oil business is to provide excellent customer experience to their customers.
They let their customers taste their product before buying a product from them. In addition to this, they make sure that their employees are well-trained and have complete knowledge about the products they are selling.
Collingwood Olive Oil has won many awards such as Metroland's readers choice, Innovative business of the year, etc. because of their excellent products quality and customer experience.
8) Dresden
Dresden is known for eyewear retailing. It sells sustainable and personalized eyewear products. The products made by Dresden is made of waste plastic and discarded fishing nets and then the products sold at reasonable rates.
Dresden focuses on providing an excellent experience to its customers. They don't sell readymade products like other eyewear sellers but let their customer's design eye wears for themselves. They can make the choice frame style and color of the frame.
That means a product will be created just for them.
9) Christmas Elves
This store has grown by leaps and bounds in the last three years. As predictable from the name of the store sells Christmas trees, decorations, lights, costumes, and many more things. The store was started by Jason McIntyre, who was a software architect.
He left his job to start this store because of his love for the festive season. The store owner makes the use of sales reports to getting the vivid idea of a number of units being sold so that he can make an order accordingly.
10) MyDIY
MyDIY is a multichannel retailer that sells home improvement products. MyDIY can assist you with all the tools and products needed for decoration, power tools, or workwear, etc. the store was started by Alan Grant following his love for DIY.
He has mentioned that his business has grown by 30% each year since its emergence. According to him, smart inventory management is his key to success.
These were a few examples of the latest retail businesses that you can take inspiration from if you are planning to try your luck in retailing.
Liked this post? Check out the complete series on Retailing