Can a retail business survive without its customers? No, I don't think so. They are an integral part of this enterprise and some even consider them their lifeblood. So how are you going to encourage them to come back again and again? In such competitive times, why will they offer you brand loyalty when so many outlets are open in the consumer market? The answer is very simple.
We as humans are always on the look-out for warmth and openness and if employees of any retail outlet show us impeccable services, personal attention and additional help we try to return it ten-fold times by visiting the place once again. Remember it is the customers that are the vital asset of a retail business and matters most to them.  Build a solid relationship and friendly connection at the onset to retain their brand loyalty.
1) Focus on the customer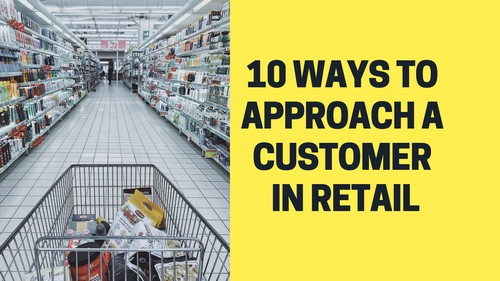 As a retail business is mostly dependent on customers make sure that they feel valued as soon as they enter your premises. Greet them with a smile and a hello. This warmth will make them feel welcome and is the actual way to approach customers in retail.
Enquire whether they need assistance at that point in time and if not then with a warm nod leave them alone. Do not smother them with attention as it will start irritating them. They have arrived at their destination for a reason, let them wander and decide what they are going to buy. At this time no one likes somebody hovering over their shoulder. Maintain focus on the customers and if you think they need help to provide it.
2) Show you are aware of them
When you deal with a customer the first time it is always with a warm greeting but the second time let them know you recognize them. In most cases, you do not know the name of the customer, but do not let it worry you. Phrase your sentence in such a manner that it looks as if he is a valued customer and you recognize him easily.
The additional recognition and warm greeting encourage the customer to come back again to the premises. One of the best ways to approach a customer in retail is to show him that you are aware of him and he matters to the company.
3) Ask if they have visited before
According to a survey asking customers whether they have visited the outlet before had a positive impact on the customer's mindset. It showed that the employees were trying to be familiar and helpful to them.
It creates a safe zone where the customers share a trusted bond with the employees. One sure way to approach customers in retail is to show them instant recognition and pleasure. The appreciation shown by the employees makes them feel valued and cherished.
4) Timing is everything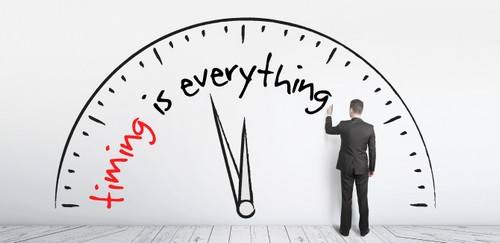 It is the timing that can clinch or destroy a deal. We all know it to be a fact and can see an example in the retail outlet. When a customer is busy and is trying to make an important decision and you disturb him with an irrelevant greeting or a topic or even a show of assistance it can backfire on the employee. Wait and watch and understand that you need to approach a customer in retail at the precise timing. You can greet him at the entrance or when he is walking on the aisle but do not disturb him while making a purchase.
5) Do not turn away from an approaching customer
A customer is something to be revered so do not turn away from him in any circumstances. It does not matter that it is an emergency situation. Your boss might be calling you at that time, you might be going on a break, or you need to use a restroom. Yes, it sounds as if you seriously need to be at some other place at that time but do not give in to such an impulse.
It will look rude and you will lose an important and valued customer. Approach a customer in retail in whatever circumstance with a smile. Listen to him and assure that his queries will be addressed. If you need to be some other place call another assistant and make sure that the customer's problem is solved immediately.
6) Go the extra mile
A customer loves a salesperson that will go the extra mile for him. He may want a different color or size which is not present at the counter. Go to the backroom or make a call and verify whether it is present in the stock or is no more in that outlet.
If you can arrange something for him it will win sure brownie points for you. If you do not find what the customer is looking for you can make a note of it and ask for his contact number so that as soon as you arrange it you can call him. Most customers remember these extra efforts and mention it to their family and friends and prove loyal customers by spreading positive brand awareness.
7) Improve their check-out experience
When you see a long queue at billing time it surely makes you mad. By this time you are tired and just want to complete your purchase and reach your destination. But the long queue is bound to make you irritating. Make sure there are enough counters for billing in your outlet.
During sales, weekends and holidays open extra counters so that the customers are not troubled. Create separate lines for the elderly or for people who have bought a limited supply so that the line can move forward more quickly. Approach a customer in retail with proper behavior to give an improved check-out experience.
8) Be discreet
Sometimes discretion becomes a necessity when you come across an embarrassing situation. Approach a customer in retail with understanding if you find him in any stressful condition. He might have left his credit/debit card at home, or his card is being rejected for any reason or he is not carrying the appropriate amount to meet his bill then be understanding and give him viable options.
You can keep his purchase aside and give him the necessary time to make further arrangements or tell him it is no bother and send the purchase back if he is unable to arrange the money. Do not show him discourtesy and offend him because the embarrassment will not allow him to enter your premises again.
9) Thank you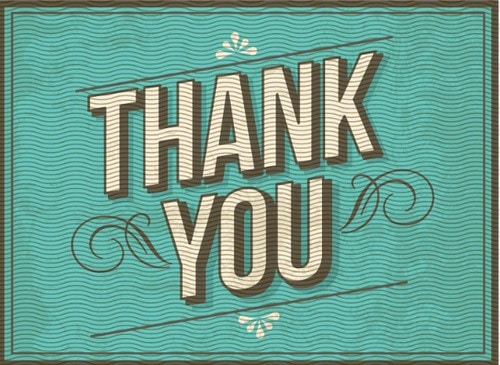 Thank you is two such simple words but have a magic of its own. It shows warmth, gratitude, and appreciation and brings about the closeness between individuals. Show such feelings when you approach a customer in retail.
When the customer has completed a purchase or when he is going out even without a shopping bag are great times to say thank you to a customer. Create a customer friendly team that will follow up with them and send thank you notes via messages and emails for visiting the place. You can also send incentives like gift vouchers or discount coupons as part of thank you so that you can retain their brand loyalty.
10) Smile
If you want your place to look inviting and welcoming make sure all your employees greet everyone with a smiling face. A smile is often compared to sunshine and do you know the reason is that it brings warmth to everyone's hearts.
A genuine smile puts everyone at ease so smile naturally while dealing with customers. Do not overdo as it will look forced and come across as insincere. No one likes a pompous salesperson who behaves grumpily so avoid it when you approach a customer in retail.
The above were all the different ways you can approach a customer in retail and ensure their happiness.
Liked this post? Check out the complete series on Retailing