Mom and Pop name is popularly used for private and family-owned businesses. These stores are run by a family or a small number of employees. These businesses generate small revenue. The term "mom and pop" itself referred to investors in the market with little experience.
In the past, mom and pop term was especially used for family-owned businesses such as bookstores, restaurants, insurance agencies, and automotive repair shops, etc. Mom and Pop businesses usually sell local products and have single location stores.
 These businesses often get tough competition from well-established businesses.
Mom-and-Pop businesses have several disadvantages to big businesses such as franchise business (Franchise businesses have stores all over the world with the same concept, company's name, and logo), e-commerce sites, larger advertising budgets, and huge capital for investment.
Because of these advantages, bigger businesses have the edge over mom-and-pop businesses. Therefore, Mom-and-pop businesses are frequently shutting down their stores.
But in present times, mom-and-pop businesses have higher signs of hopes for success as more and more people are demanding personalized products and services. In addition to this, they want to purchase local products and services so that they can do their part to help their community and help in promoting local economic growth.
Mom and Pop shops' owners work on the concept, which is both beneficial for the local community and environment. Therefore, they provide highly personalized and interactive services which are difficult for big businesses to provide.
Therefore, these businesses easily win the loyalty of people of the local community. In addition to this, these businesses are also making the use of the internet to reach a large audience. For example, people want to try local products of the city they travel in. Businesses which have their websites can attract tourists.
Advantages
Mom-and-Pop stores provide personalized and cozy shopping experience.
You can ask for help easily as people who run these stores are happy to help.
You can order Parts or personalized products as per your need, and no-one will complain you about having to do so.
You will feel comfortable shopping in a mom-and-pop store as the owner will know you soon after you enter the store.
Customers get better customer service in small stores.
You can easily find them in your neighborhood.
Disadvantages
Few options to choose from.
Things are a little expensive in Mom-and-Pop stores as they don't buy materials in bulk and also don't produce in bulk., which can be a turn off for your customers.
Mom and Pop store are operated by a family or a small number of employees. Hence, they can't provide services for 24 hours.
The image of the owner in society impacts the business of the store. People are less likely to buy from a store whose owner has a bad history.
Such stores are specialized in selling limited products. Therefore, people can't buy everything they need under one roof as they get in supermarkets or departmental stores and they need to go around the town to buy different things from different places.
Examples
Traditional Mom-and-Pop stores are a renowned name for American entrepreneurship. However, in present times, the number of Mom-and-Pop stores has been decreasing since 1978.
In this section, you will learn about the examples of a few companies which founded after 1950 by a small group of people. These businesses become large over the 20th century. All these companies become big names in the retail sector.
#1 Dell Computer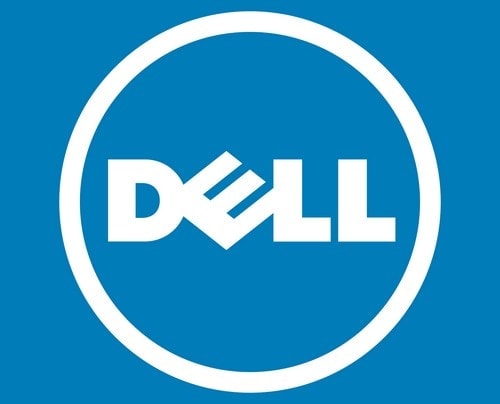 The company was started by college going kid named Michael Dell in the year 1984 who assembled computers in his dorm room and sold them at cheap rates because of less overhead incurred him for manufacturing. Later the company became a billion dollars company.
The company made a total revenue of $90.62 billion Us dollars in the fiscal year 2019.
#2 Whole Foods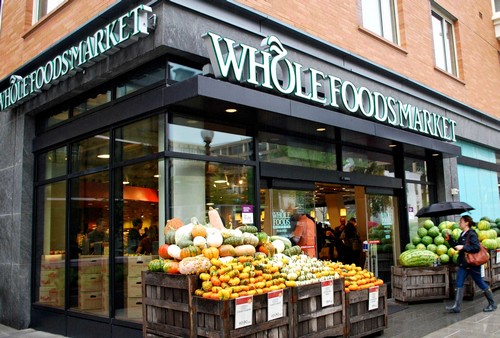 Two partners named John Mackey and Renee Lawson started a natural foods store "Safer Way Natural Foods" in 1978 in Austin, Texas. Two years later, the business was merged with Natural Grocers to form "Whole Foods."
At present, there are more than 400 stores are being operated all around the world.
Whole foods are also known as "Whole Paycheck" because of the high prices of their product. It is a small business which is on the Fortune magazine's list of 100 best companies to work since the list's inception in 1998.
It is one of those companies which started at a small level and turned into a massive success.
#3 Yankee Candle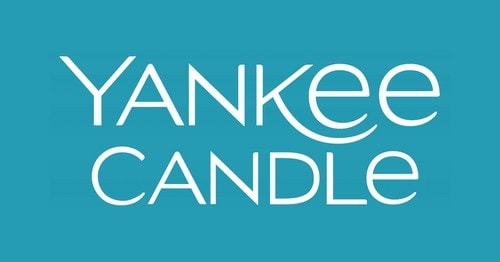 The first store of Yankee Candle was opened by Michael Kittredge along with two partners in South Hadley, Massachusetts in the year 1969. Yankee Candle is the largest scented candle maker company in the United States of America.
There are approximately 575 stores of Yankee candle all around the world employing an around 6000 people.
#4 Ben & Jerry's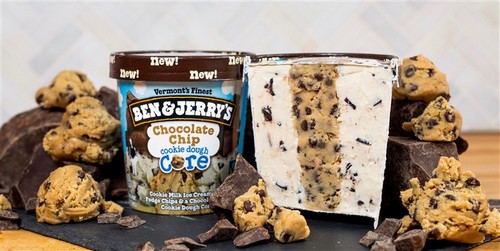 This ice cream store was started by two partners named Ben Cohen and Jerry Greenfield in the year 1978. They started their business at a converted gas station in Burlington, Vermont. The conscious social partners removed all artificial ingredient from their recipes.
Later the company was sold to the U.K Based Unilever in the year 2000. At present, the brand has stores in Almost all states of the United States of America and 33 other countries.
#5 Nike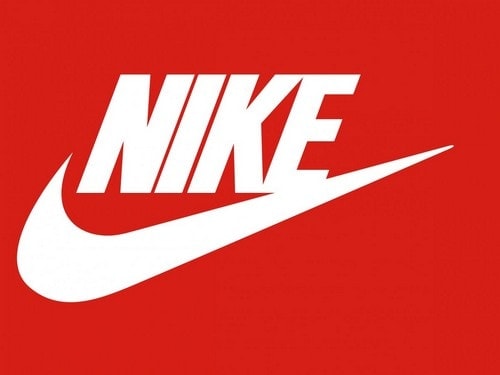 Nike is one of the most famous brands for shoes and apparel all around the world. It was founded in 1971 by the founders Phil Knight and Bill Bowerman. The founders of the company started importing shoes from Japan and started selling them in the United States of America.
At present, the annual revenue of Nike is $30.6 billion.
#6 The Body Shop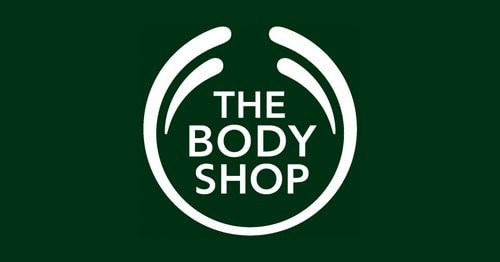 The body shop is one of the first beauty store (which opposed animal testing and produced products without animal testing) started by Anita Roddick in the year 1976. At present, The Body and shop have more than 30 stores worldwide.
Later this company is bought by a leading brand of cosmetics Loreal. The estimate turns over of "The Body shop" business is a total of $7.1 million.
#7 Spanx Stores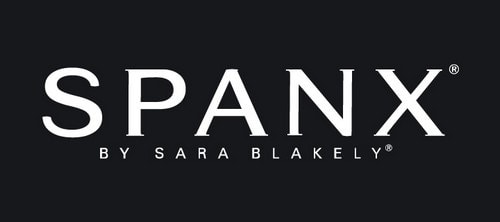 This company was founded by Sara Blakely in the year 1998. It is an Atlanta-based company which designs and produces hosiery products such as shorts, lingerie, leggings, and different range of women apparel and luxury goods.
Spanx has started as a mom-and-pop store and in the shortest period turned in a big company. The store was started in 1998 with a small investment of $5000. At present, the annual revenue of Spanx is $250 million.
How to start business?
It is very important to plan your business to ensure success. In this section, you will learn about the steps that you can follow to open a "Mom-and-Pop" store.
#1 Research thoroughly before you put your money in anything
Before you invest in your dream project, research about the product thoroughly and get reliable information that if the product or service offered by you is needed and wanted in the target market. The more information you have, the more chances you have to set up a successful business.
#2 Determine your budget
Next, you need to calculate the total cost required to set up your business along with the monthly expense to ensure long term return on investment.
A business plan to help you to determine the cost of various items such as salaries, rent, shop setup, marketing, etc. if you work out your cost beforehand then you can take small steps to save on expenses like electricity bill by avoiding unnecessary wastage.
#3 Research to find the right location for your business shop
After ensuring that the product or service that you are planning to sell is wanted in the market the next hurdle in front of you is to find out the right location to start your business. Keep in mind the demographics and lifestyle of people living nearby the business location.
Make sure that the place has enough space to set up your business. in addition to this, learn about your competitors in the nearby area. This information can help you to create an excellent shopping experience for your customers.
#4 Prepare a market plan:
Most businessmen spend their time and energy to think only about the products that they want to sell and completely forget to think about how they will make sure that customers will come to their stores.
Therefore, it is important for you to spend a good deal of time to develop a marketing plan to make people aware of your products. You must find out various cost-effective means to market your product.
For example, you can opt for social media marketing. Social media marketing has a wide reach and is also cost-effective.
#5 Seek Advice of people who have experience or professionals
It will be really helpful for you if you can get the advice of a professional who has experience in the retail business.
The professional can help you to rent a shop and understand the different dynamics of the shopping center so that you can attract more and more customers and your store can also remain appropriate in terms of store design.
They can also help you with markets segments and tell you about the patterns of foot crowd in the shopping center. In addition to this, they can also assist you in setting up rules and regulations for store and strategies to deal peak trading hours of a day. Therefore, seeking professional help will not do any harm.
#6 Decide on an opening date
Once you have sorted out everything. Decide a date on which you are planning to open your store. A deadline will keep you disciplined and make your work fast.
#7 Spread the words
Make sure your inauguration should be of a grand level. At least people in your town must know when you are throwing open your store.
You can also throw a party which will bring the crowd on the first day of the opening of your mom and pop shop and will also bring sales.
Thank you for reading our article about business.
Liked this post? Check out the complete series on Retailing