In publishing single sourcing is defined as the usage of one solitary document to create several other documents. The user can use this single paper or document in different formats to create manual or online texts or papers.
Single sourcing is also known as single-source publishing because it uses a sole resource for using and reusing information. This also saves money, time, and effort as the chance of duplicate work are eliminated to a greater degree.
In terms of business entities, single-sourcing refers to choosing a single supplier even when other options are available in the market. There are lots of sources available in the market, but the company makes a choice of going with one company for its products, and this is known as single sourcing.
What is Single Sourcing?
Single sourcing is the practice of using a single vendor to supply all of your company's needs. Instead of going to different vendors for different products and services, you use one vendor to supply them all.
This can be advantageous in comparison to sole sourcing (sourcing from only one supplier) because you don't have to worry about juggling multiple vendors, which can take up time and resources that you could be spending elsewhere. It also means that your business doesn't have to worry about being able to meet the needs of each supplier separately, which can be difficult if other suppliers are in different locations or have different requirements for how they want their products delivered.
However, there are some risks involved with single sourcing that you should be aware of before you decide to implement this strategy within your company.
Benefits of Single Sourcing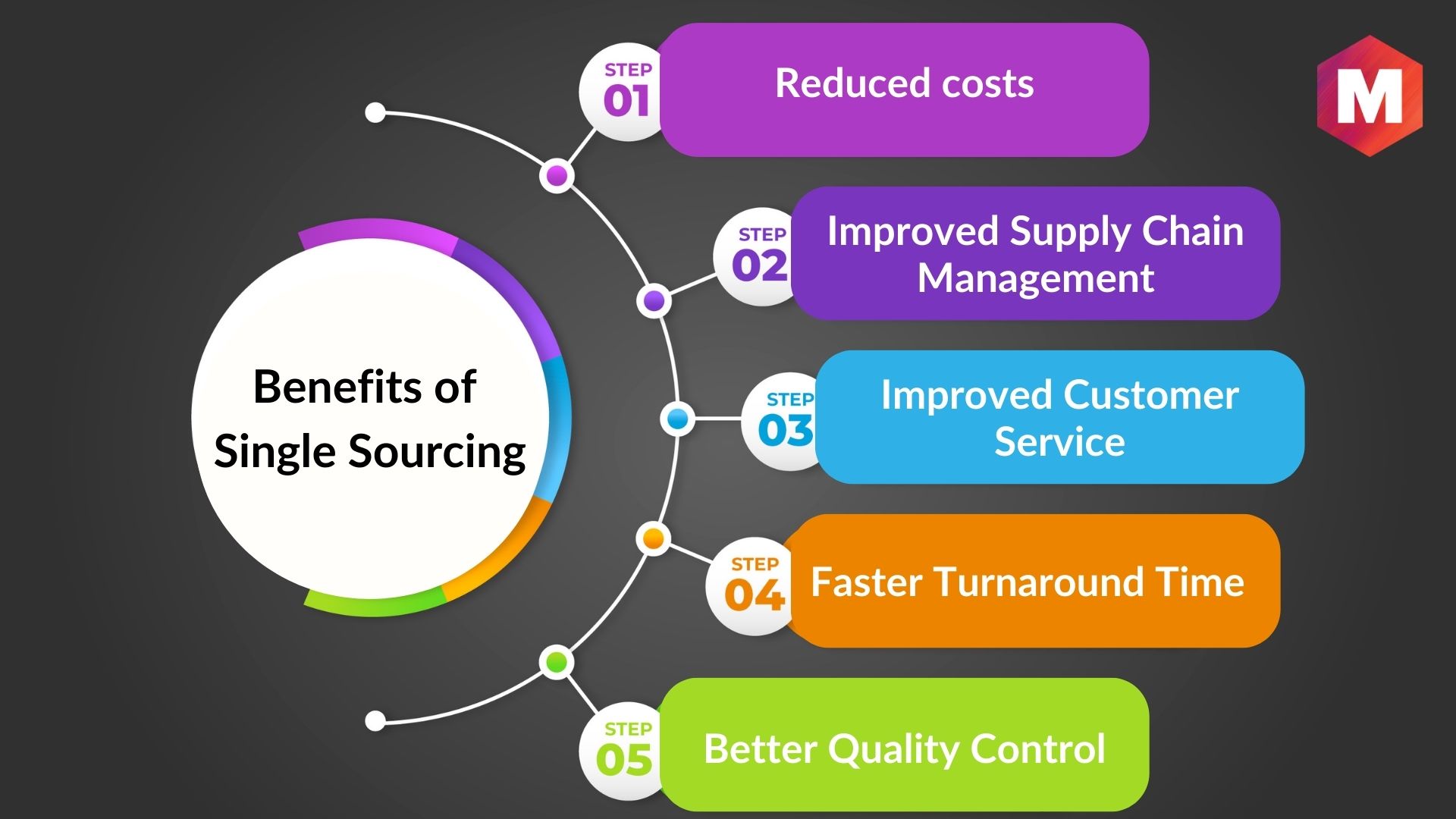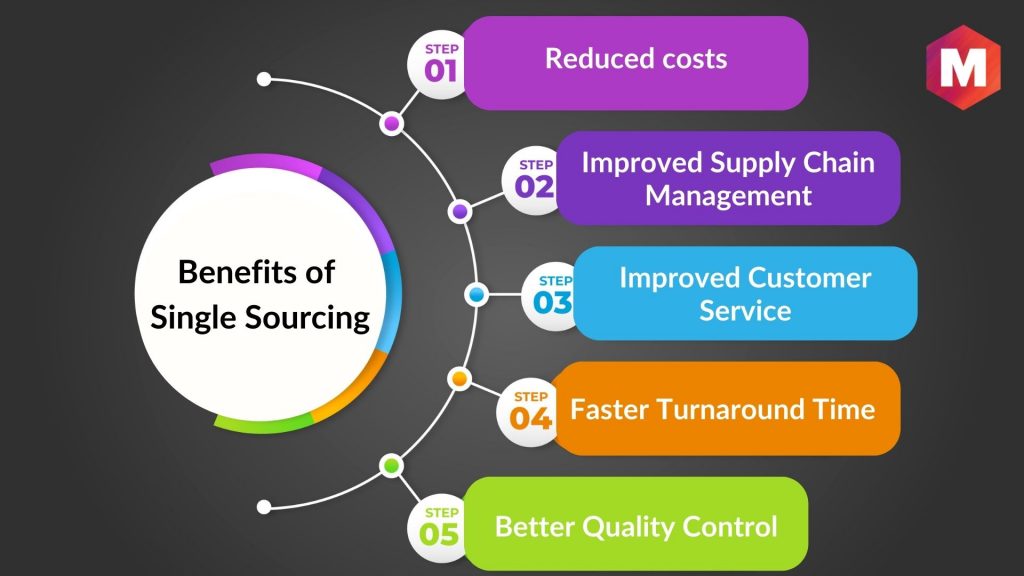 A single-sourced solution can be beneficial to your business and give you a competitive edge in a variety of ways, including:
Reduced costs: With a single-sourced solution, you don't have to pay for multiple vendors and services. This can help reduce your costs by getting a cheapest supplier while ensuring that your business has the tools and technology it needs to succeed.
Improved supply chain management: When you have multiple suppliers, it's difficult to keep track of their performance and ensure that they're meeting your expectations. But when you have one supplier, you can easily manage their performance and ensure that they're meeting your standards.
Improved customer service: When your customers don't have to deal with multiple suppliers, they'll get better service from you as well as from your vendor because there's less room for errors or miscommunication than there would be if there were multiple vendors involved in every transaction or interaction between them and your company.
Faster turnaround time: The elimination of multiple suppliers means that companies using single sourcing will have faster turnaround times than those who don't use it, as they won't have to wait for responses from multiple suppliers when they need something.
Better quality control: All companies that use single sourcing have their materials tested by one lab before they use them, so they know exactly what they're getting and there are no surprises when it comes time to order more supplies or parts.
Single Sourcing vs. Sole Sourcing
Single sourcing is the process of providing a single source for all the goods and services that your organization needs. This can be done for a number of reasons, including cost savings and efficiency. If you have a large enough organization, it may make sense for you to use single sourcing in order to minimize costs and streamline processes.
Sole sourcing is the process of providing one supplier with exclusive rights to provide goods or services to your company. It's often used when there is only one supplier who can meet all of your needs, and it's also used when there are multiple suppliers but they cannot be trusted with sensitive information or they lack the expertise required by your company's unique business model.
Sole sourcing can help improve communication between buyer and seller because they know that they're both working toward the same goal: creating a mutually beneficial relationship based on trust and trustworthiness.
Advantages of Single Sourcing in Publishing
Single sourcing publishing is a method that is used to manage the content from a single source. It enables the content to be used in different mediums repeatedly as it becomes the basis for other contents.
The best thing about it is that you need to carry editing work only once and then the source document can be stored and reused if necessary. It minimizes the chance of error although corrections can be made one time on the source document. Some of its advantages are as follows-
Single sourcing means that content can be entered in one set of file. The user can use the content and develop it conveniently in other forms.
The user has to maintain one single-source content.
It minimizes rewriting the same content repeatedly.
The user does not have to review the content over and over again.
The cross-references are swapped with suitable hyperlinks
Levels of single sourcing in publishing
There are three levels of single sourcing in publishing
Dentical Content, Multiple Media helps in minimizing production and development costs as well as the time required in its development.
Static Customized Content helps to design the content as per the needs of the user.
Dynamic content offers customized content to suit the need of its user.
Advantages of Single Sourcing in Business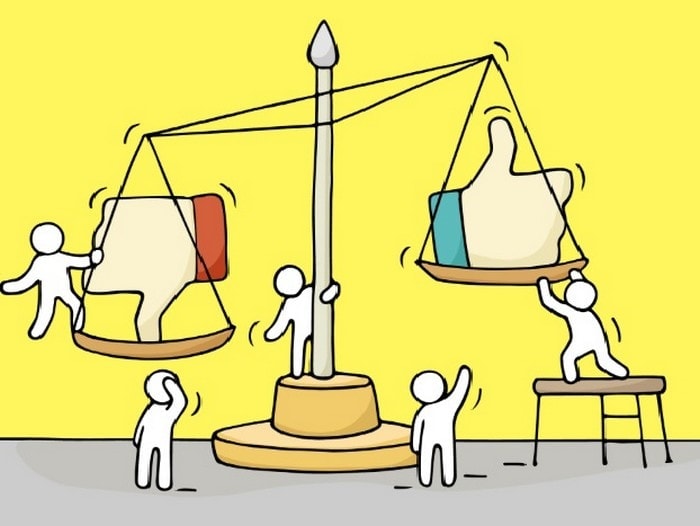 Single sourcing in business has numerous advantages, and this is why an organization decides to go with it. Some of them are as follows-
When you have zeroed in a single source, he automatically becomes responsible for the entire process. The other company cannot offer any excuses or blame others for non-performance or inefficiency in its dealings. It becomes accountable for its action, and this leads to greater efficiency in future dealings.
Single sourcing in business results in greater visibility during operational procedures. It leads to the detection of any wrongdoings or mistakes easily. It also offers important feedbacks that can lead to smooth and better operations.
Single sourcing is a great way to save on your costs. When you are buying primarily from a single source, you will automatically get several additional benefits from the company. You can negotiate on price, delivery, etc. as you are placing orders in bulk. It becomes easy to cut down your cost as you are dealing in large quantities.
When you are dealing with a single source, you do not have to interact with and manage several service providers or product providers. Pricing may defer in case of all the companies, and you then have to take out average cost and then create your selling prices accordingly. In single source, you have better leverage hence can offer a competitive price to the end consumer. This increases sales figures and ultimately, revenues.
An important benefit of single sourcing is that you have to deal with less administrative work because blanket order reduces paperwork considerably. It further becomes easy to maintain the accounting system.
It is easy to manage the performance of a supplier as you have to track only one instead of several.
In the case of single sourcing, you need to train one provider, and this saves money and time.
Single sourcing helps to create a strong professional relationship that will felicitate quicker delivery of products without compromising on quality.
It also boosts the brand image of the product because of the high customer experience and satisfaction.
There is a lower risk of opportunistic behavior.
Disadvantages
You must have heard that one should never put all the eggs in one basket (multi sourcing approach) because it can prove risky for you. In the year 1998, the world-renowned brand Ford had to face serious fall-out because of its decision to opt for single sourcing.
It had to shut down assembly lines and incur a huge loss. Let's go through some points where a business entity has decided to opt for single sourcing for its products.
There is a dependency between the supplier and buyer that can turn risky at a future date.
If the supply chain is interrupted for any reason, the business will have to face lots of difficulties as it was a single-sourcing option.
Absence of healthy competition results in lack of interest because there is nothing to keep the only supplier on its toes.
During high demand, the buyer can face difficulty if there is only one source from where he can procure goods.
If a business entity persists with the policy of single sourcing, other potential suppliers lose interest in it and stop trying to compete for further negotiations.
If the single source faces a sudden problem or event, the buyer will also have to deal with serious repercussions.
Examples of Single Sourcing in Business
In terms of business entity, it means that the organization is buying a particular product from a single source. Suppose you need to buy laptops for office use and have decided to purchase all the units from Sony brand then obviously Sony is your single-sourcing.
In several cases, it is seen that when a company decides to deal with single-sourcing, it opens doors for cost reduction and optimization of the supply chains. It also results in increased brand visibility.
For example, if a company which deals in motorbikes decides to single source the engines from another reputed company, it will automatically prove beneficial or both the brands. This will also increase brand awareness and customer satisfaction in the product.
Toshiba is one of the most popular brands n the world, and Toshiba Electronics has decided to go with Asyst Technologies Inc as its single sourcing for fab production in 300mm fab.
This is an example of sole source supplier where both the companies are working towards the betterment of a single product.
Liked this post? Check out the complete series on Marketing