Definition: Stealth marketing is a type of marketing that focuses on gaining attention without being detected, which means it advertises a product or service to a target audience without them being aware of the promotion. It could be product placement in movies or TV shows, where an item is subtly placed within a scene.
An example of Stealth Marketing can be the marketing of the Sony Vaio laptop in Daniel Craig's James Bond. In the movie, he was using a Vaio laptop to hack into another computer and the audience may not have noticed it directly, but when they see the movie again, they would recognize it.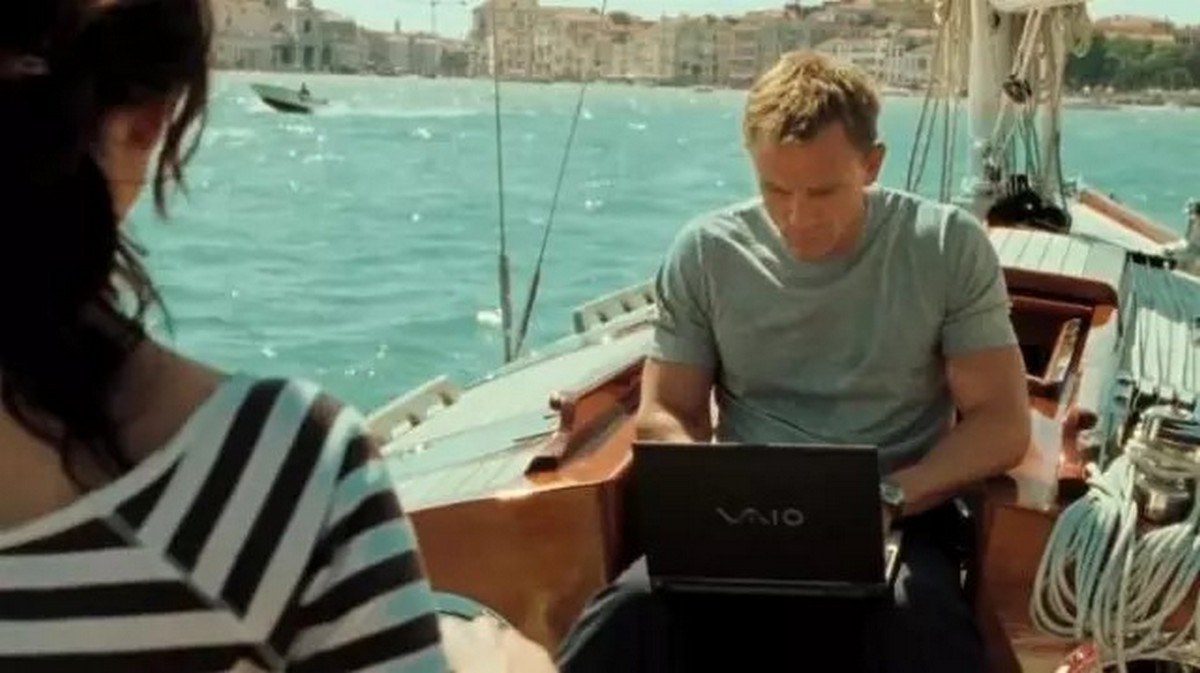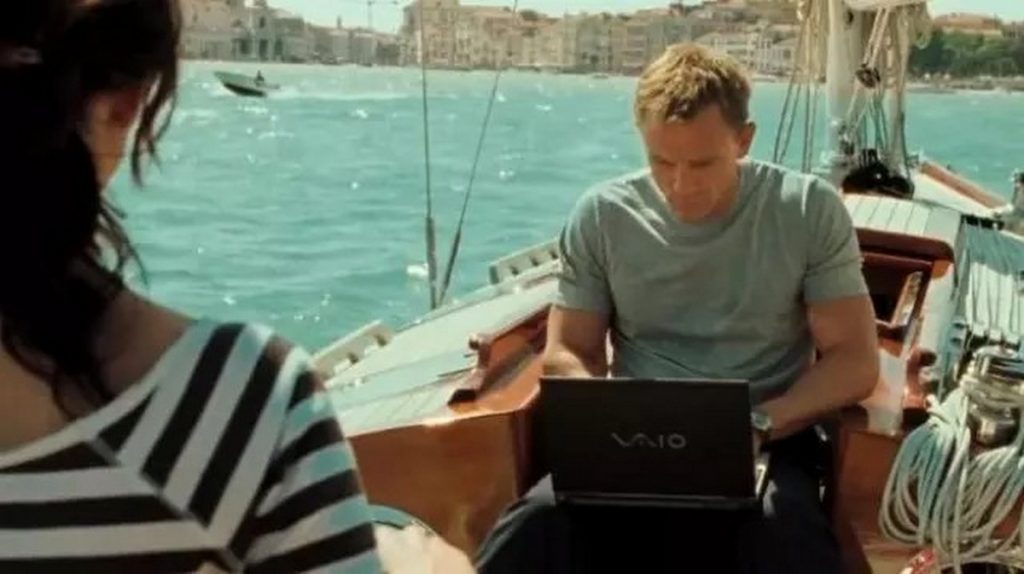 As an indirect way of marketing products, stealth marketing focuses on creating buzz among the audience as a whole without letting people realize that products are actually being marketed to them.
It can also be done in many other ways like creating the buzz in the social media platforms where people jump into tags, comments, and discussions regarding the product; product showcases in malls; live audience interactions on promotion events, and many more.
Due to the stealthy nature of promoting and marketing products, it is also known as undercover marketing or guerrilla marketing.
What is Stealth Marketing?
Stealth marketing is a type of advertising where the person being marketed to is not aware that they are being marketed. It also goes by the names of undercover marketing or buzz marketing, as it employs subtle tactics to connect with customers.
A stealth marketing campaign often involves using word-of-mouth marketing (such as through referrals) to spread awareness of a company's products or services. It can also involve using indirect methods to promote a product without making it obvious to the consumer that they are being marketed to.
The goal of stealth marketing is to create an indirect message about your product or service that does not appear to be advertising. For example, if you are trying to sell a new kind of dog food at a pet store, you might place free samples on the counter where people shop for their dogs' food. If they try it and like it, then they will come back and buy more from the same brand.
Types of Stealth Marketing
1) Product placement
It's one of the most popular forms of stealth marketing out there. Companies pay to have their products featured in movies, television shows, video games, and more. This helps to subtly influence viewers without them even knowing that they're being marketed to.
2) Company partnerships
This is when two companies work together to promote each other's products and services. For example, if a clothing company partners with a sneaker brand, it could be considered stealth marketing. Both companies benefit from the exposure and customers may not even realize that they're being marketed to.
3) Reviews
Companies can pay influencers or bloggers to share positive reviews about their products and services. This is one of the most effective forms of stealth marketing as it doesn't feel like an advertisement, but rather an honest opinion from a trusted source.
4) Online content
Companies can create online content that subtly promotes their products or services without actually mentioning them. This could be in the form of videos, blog posts, or even memes. Allowing viewers to organically discover your brand is an effective way to reach more people without seeming too pushy.
Examples of Stealth Marketing
Here are a few stealth marketing examples that use undercover marketing tactics expertly –
1) Mini Cooper In The Italian Job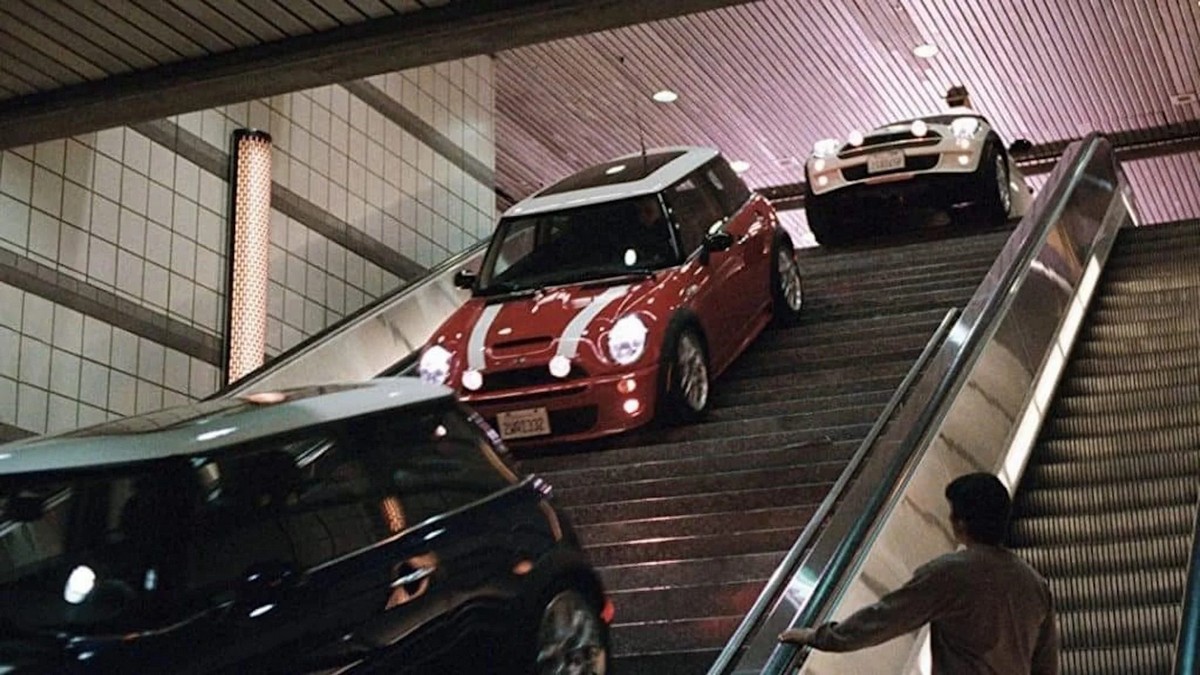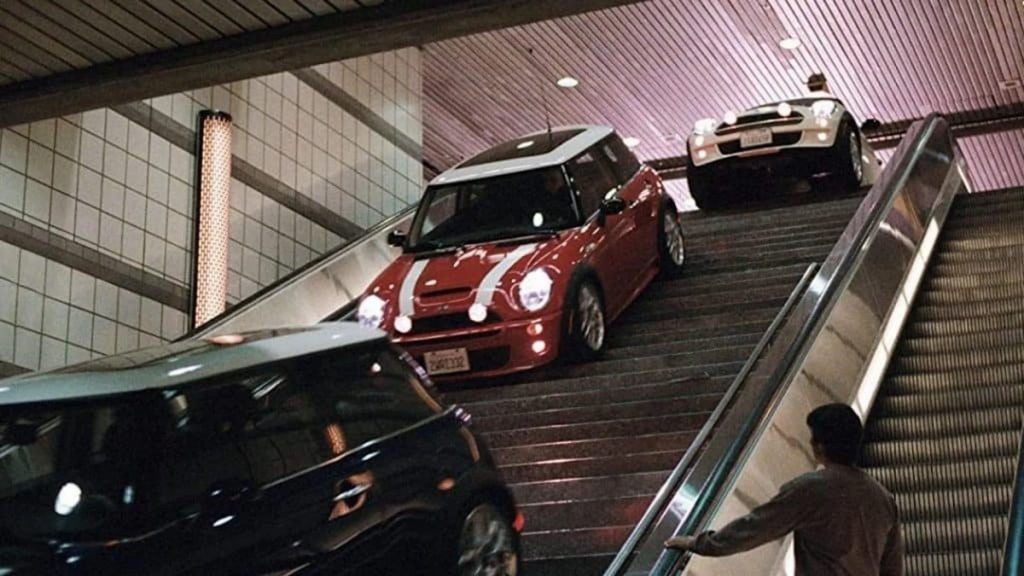 Product placement is a common practice in movies, often featuring certain brands of cars. One notable example is the film "The Italian Job."
In the famous heist scene of the movie, a group of thieves uses Mini Coopers as their getaway vehicles. What viewers may not have realized is that the Mini Cooper was promoted throughout the entire movie, essentially turning it into a long advertisement for the car.
2) Ray-Ban in Top Gun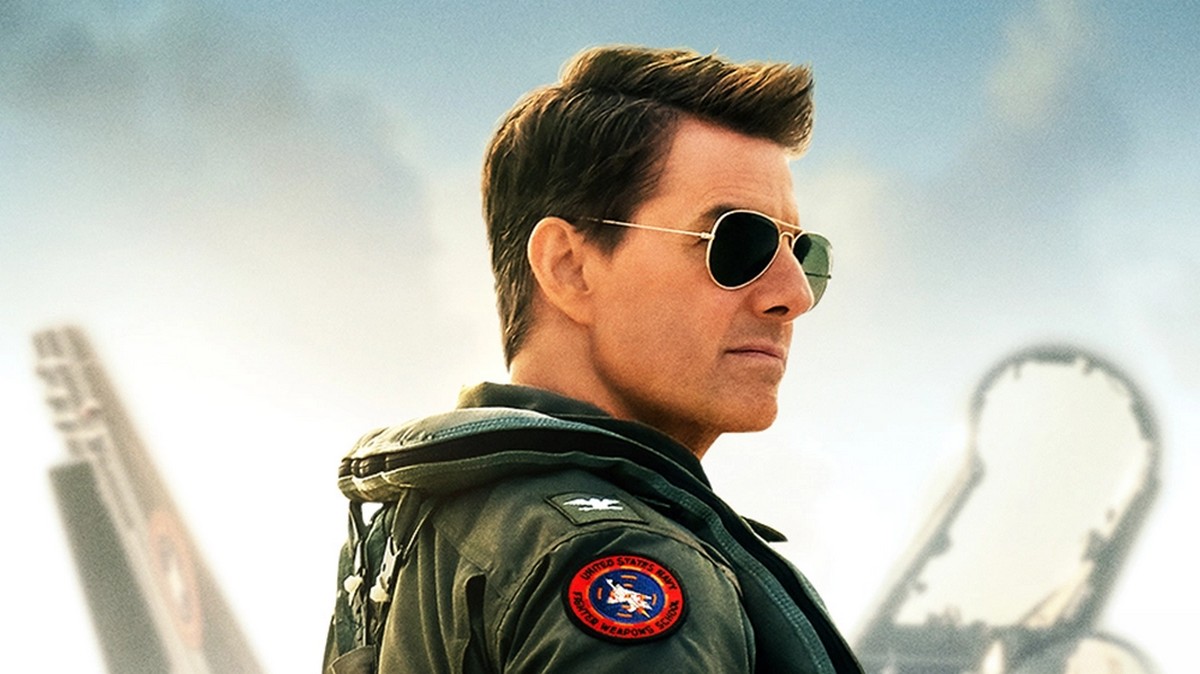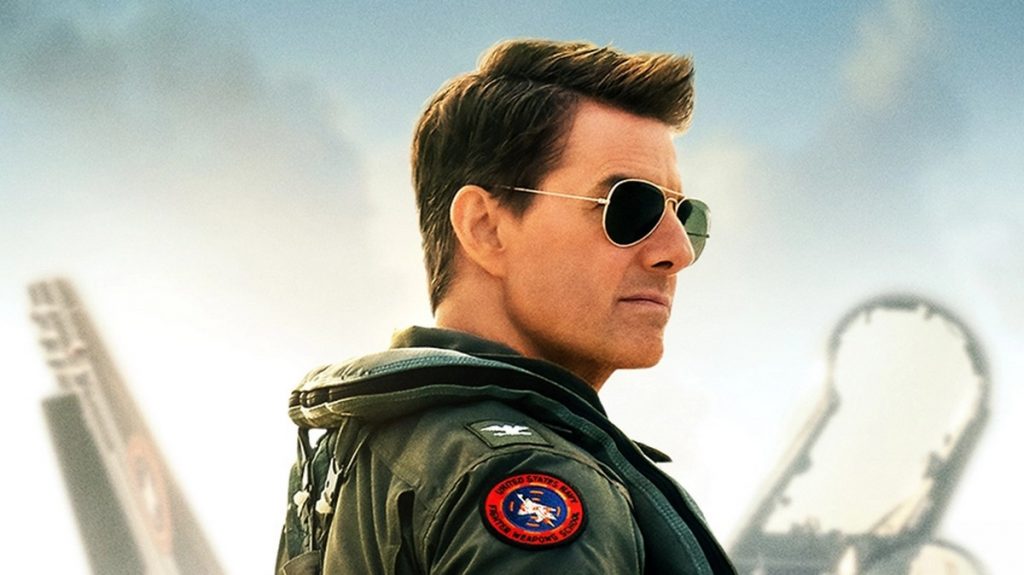 The sunglasses company Ray-Ban has become closely associated with the movie Top Gun, due to Tom Cruise's character wearing them throughout the film. That one scene of Cruise wearing Ray-Bans was all it took to make them a popular fashion statement for years after the movie's release.
3) Starbucks in Game of Thrones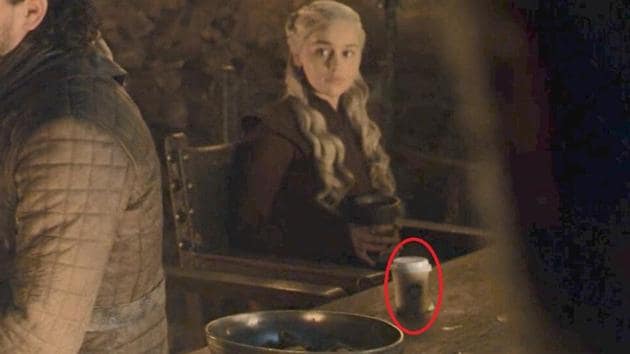 Starbucks is famously secretive about its brand presence in movies and TV shows, but it was recently revealed that the coffee giant had a major product placement deal with HBO's hit show "Game of Thrones." In one scene, a Starbucks cup can be seen on the table during a celebratory dinner.
4) Nike in Forrest Gump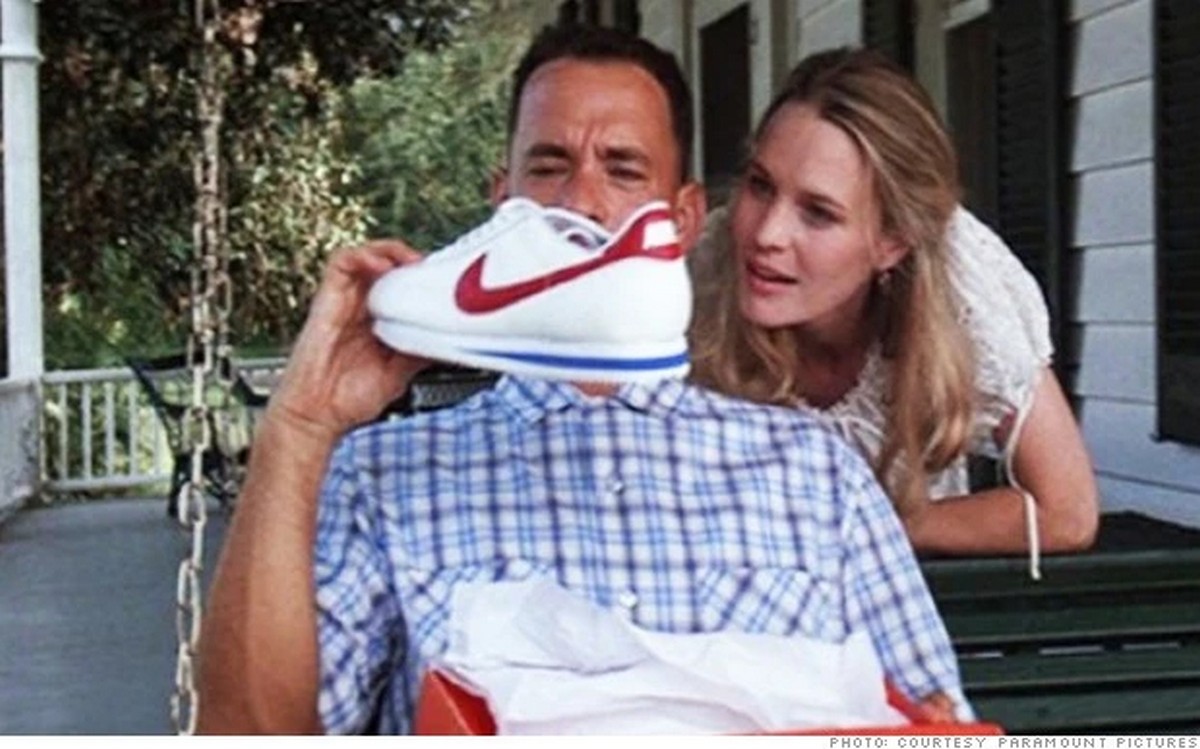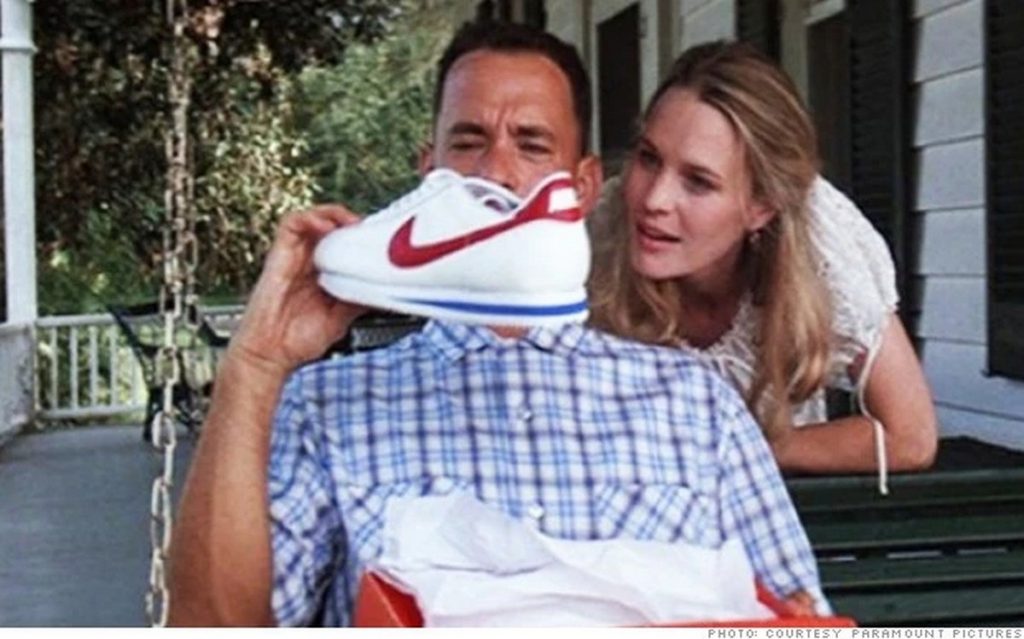 Nike is another company that has been very successful with product placement in movies. One example is the 1994 classic "Forrest Gump." Throughout the movie, Forrest can be seen wearing a pair of Nike sneakers while on his cross-country run. Whether viewers noticed it or not, this was one subtle way for Nike to get its brand out there without appearing too overbearing.
5) King Kong 3D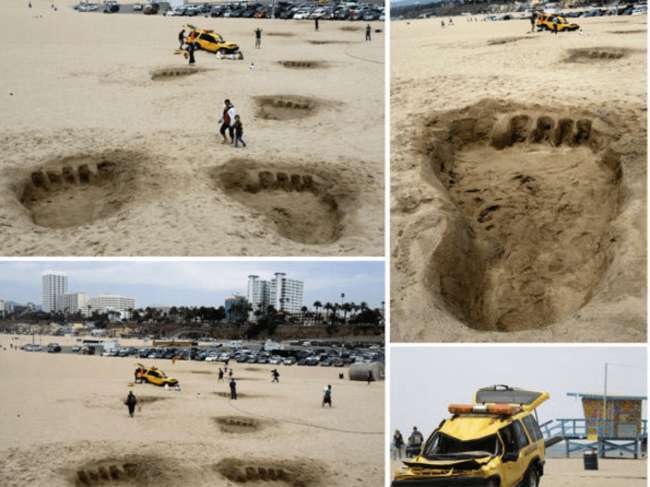 Announcement of the 3D version of "King Kong" as a movie with exceptional special effects meant that the creative team had to work hard to deliver what the audience was expecting. The guerrilla marketing campaign was launched before the movie's release to build anticipation and excitement. The campaign aimed to leave giant "King Kong" footprints on sandy beaches without letting the public know about it, using a stealth approach. This sightseeing attraction was great and people took photos of it, which provided free advertising for the movie when they posted them on social media.
Strategies of Stealth Marketing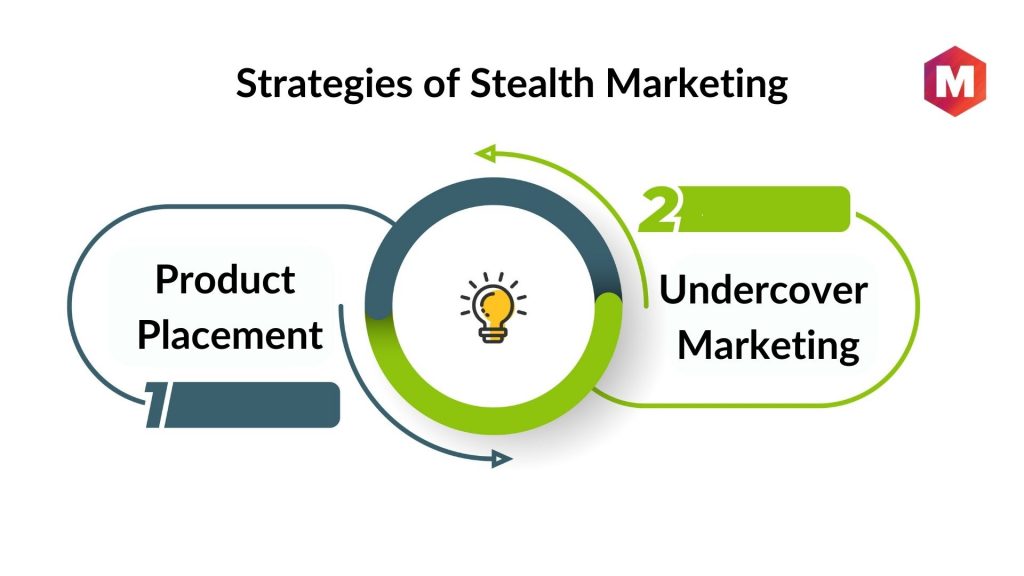 There are many strategies that companies use to market their products. Some of these strategies include –
1. Product Placement
Product placements are stealth marketing techniques in which a product or service is integrated into a movie, television program, song, or other media platform. The placement must be subtle enough that it does not distract from the entertainment experience.
Product placements can be found in many different types of media outlets including movies, television shows, and music videos.
2. Undercover Marketing
Undercover marketing is a form of stealth marketing that involves creating an event or experience that will attract people to a certain product or service without their realizing that they are being marketed to.
The goal of this particular marketing approach is to create an experience so enjoyable that people will want to experience it again without realizing there was an underlying motive behind it all along.
For example, if you see a billboard along the highway advertising some kind of product or service, it's probably not really an ad but instead, just an advertisement disguised as something else (like an ad for a movie).
Who Should Use Stealth Marketing?
Stealth marketing is not for everyone, but it can be a great fit for certain types of businesses. Businesses that rely heavily on traditional advertising, such as those in the retail industry, often find success with stealth marketing campaigns. That's because these companies already have an established customer base and want to reach them in a new way. They also may not have the budget for large-scale, expensive campaigns.
Another industry that often finds success with stealth marketing is hospitality. Hotels, restaurants, and other types of hospitality businesses can use this type of campaign to increase their visibility and uniquely reach potential customers.
Stealth marketing is also great for companies looking to generate immediate sales or those focused on multiple marketing strategies. When combined with other tactics, such as email and social media campaigns, these businesses can create an engaged audience of potential customers.
Ultimately, brands should choose the type of marketing strategy that works best for them. Stealth marketing may be a great choice for certain types of brands, but it's always important to weigh the pros and cons of any tactic before committing resources. At the end of the day, successful marketing campaigns are those that are tailored to a brand's specific needs and goals.
Advantages of Stealth Marketing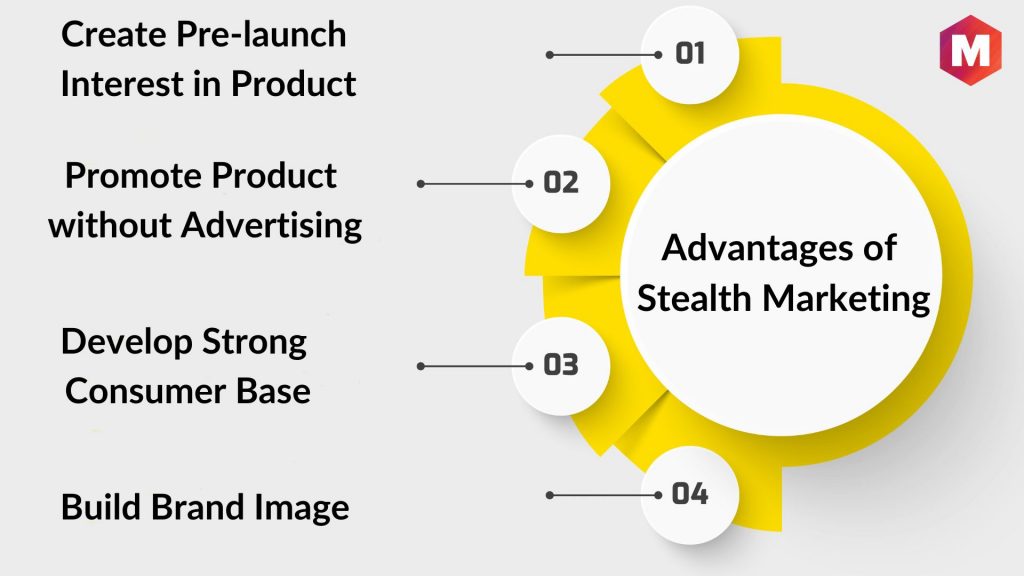 Here are a few advantages of stealth marketing strategy over direct advertising –
1. Create Pre-launch Interest in the Product
Stealth marketing is a boon for pre-launch product promotion. It facilitates marketers to grab the mindshare of the target group and make them crave the product.
As a result, people become impatient for the launch and the moment it happens they jump into crowds to take their share, no matter the price. This further helps the company to receive short-term profits- something that is unusual for usual businesses.
However, while carrying out undercover stealth marketing, marketers must be careful enough to plan their strategies so that they will generate continuous buzz in the market.
2. Promote the Product without Advertising
The advertising sector is so saturated that registering ads is a far-away concept; people simply don't bother to look at ads. Hence, a lateral way to draw attention is using stealth marketing. Considering its uniqueness and unconventional presentation, the audience gets swayed and pulls others in return; thus forming a consumer chain.
Hence, on average where a first-time advertisement gets noticed by a few people, stealth marketing has the power to captivate thousands if not more.
3. Develop Strong Consumer Base
Undercover stealth marketing aims to allow marketers to understand the consumer group who will be more attracted to the commodity.
It may so happen that brand developers have an audience profile that might not come true in the real world. Hence, by showcasing products or creating buzz, the company will know about the potential target audience who are more likely to purchase the product.
Moreover, while conducting stealth marketing, marketers can eliminate errors in their strategy and filter the most appropriate target group for their commodity.
4. Build Brand Image
Stealth marketing is undoubtedly the first step toward building a strong brand image among the masses. The consumer-brand linkage does not stop at developing interest. It further moves on to brand association then brand recall and finally becoming a loyal customer.
All these become possible only when consumers have a first-time good impression of the product or brand. It is made so by putting into practice such a unique method of propaganda.
5. Cost-Efficient
While implementing guerrilla stealth marketing strategies, marketers can easily do away with repetitive advertisement exposure. This saves a lot of costs and avoids unnecessary expenditures.
Secondly, they need not shoot in studios or posh locations with extraordinary backgrounds and all that jazz. Instead, they can make simple videos using ad heroes or icons, whose presence shall be a medium to seed interest among viewers. This further cut down costs to minimum expenses.
Finally, although it requires a tactful approach, it saves a lot of time and effort for marketers. At the same time, it is more hassle-free and convenient. Above all, it ensures optimum utilization of stealth marketing budget as buzz and hype are sure to bring people closer to the brand.
Disadvantages Of Undercover Marketing
Here are a few disadvantages of stealth marketing that every marketer should know about.
1. May not be entirely ethical
Stealth marketing, in some cases, can be unethical. Some companies have been known to use stealth marketing as a way to spam people with unwanted content on social media. This is something that is not only annoying to consumers but can result in legal repercussions for the company engaging in such behavior.
2. Encourages spamming
Another disadvantage of stealth marketing is that it encourages spamming. The goal of any good marketing campaign is to raise brand awareness and reach the largest number of customers possible while also providing them with relevant information that they will find interesting or useful.
However, stealth marketing can lead to the over-saturation of content which is seen as spam by consumers and can lead to them blocking all future messages from your company's social channels or even worse, reporting your account for harassment or abuse if they feel like their privacy has been violated by the type of content being sent their way without consent first.
3. Slower growth
Stealth marketing is more expensive than other types of marketing, so it can take longer to get results. This means that your business will grow more slowly than if you were using other forms of advertising.
4. Not all ads will be noticed
Because stealth marketing is less visible than other forms of advertising, not all ads will be noticed by consumers. This can result in wasted money on ads that don't reach their target audience and make a difference in sales or awareness of your brand.
Liked this post? Check out the complete series on Marketing