Definition
Narrowcasting is defined as an activity that spreads a specific message to a selected small group and over a small geographical area. Its objective is to deliver customized ads based on the past buying pattern and liking of potential recipients.
Narrowcasting is considered an essential technique in fields like advertising, where the concept helps in targeting niche audiences to build brand loyalty and boost its sales figures.
Meaning
Narrowcasting refers to delivering information to a narrow group or a particular target audience. It is a fact that distinct groups are present in the world that has specific interests. There was a time when organizations simply broadcasted advertisements for the mass public but narrowcasting is a different ball game.
The concept of narrowcasting enables advertisers and marketers to identify target markets and create messages that are specifically for them. Narrowcasting does not believe in mass audiences; instead, it puts its onus on particular segments of public defined by demographics, preferences, and values.
Narrowcasting uses tools like
Keyword-associated web advertisement
Seminars
Trade publications
Direct mail
Cable television
Digital displays
Narrowcasting is described as a process of delivering visual content to a selected target group at the right time and the right place
Narrowcasting applications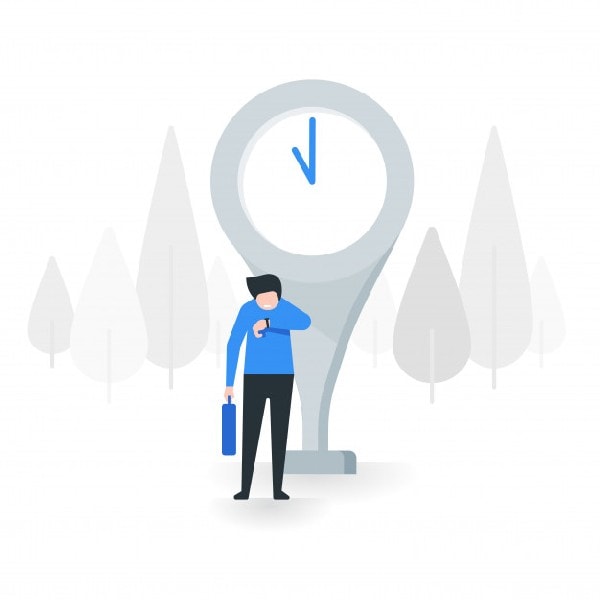 Narrowcasting installations have become an integral part of several sectors like public-venue markets, education, corporate and retail. Some of the narrowcasting applications are as follows-
1. Point-of-wait
Narrowcasting is used to display important and relevant information like specific content, weather update or the place, time and date of an upcoming event to the workforce as well as visitors in corporate offices, museums, banks, hospitals and hotels through point-of-wait.
It is specially designed to enhance the displayed message so that the target audience who are waiting there are exposed to an enhanced environment. Thus the waiting period is utilized fully by the company at the point-of-wait via the display of tailored messages
2. Digital out-of-home advertising
It is now easy to reach out to the target audience with attention-grabbing content via digital out-of-home advertising. It is interactive in nature; hence the viewers can easily engage and associate with the displayed content outdoors.
The digital out-of-home application refers to digital displays like an LED billboard and even shelf-display that can display the intended advertising and content in a public space.
3. Point-of-sale –
Narrowcasting installations are specifically designed to provide a measurable return to the companies. They are used in a point-of-sale network that is close to a specific service or a product so that the consumers can easily encounter and identify them.
Local companies use the concept of narrowcasting to educate consumers about the availability of certain types of products. It is also used to cross-promote products and services and improve customer experiences in their outlets.
Advantages of narrowcasting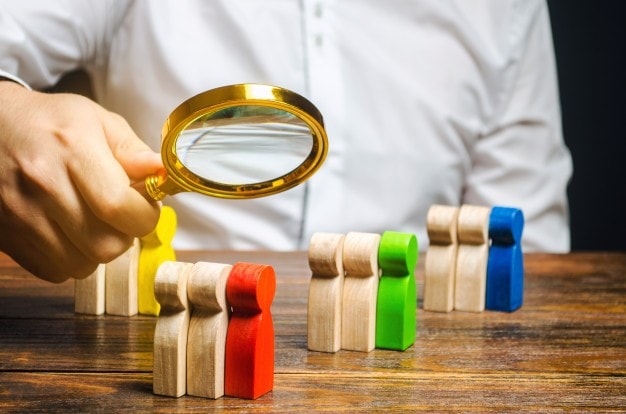 The advantages of narrowcasting are as follows
1. Connect with target audiences
Narrowcasting is an opportunity to connect with target audiences who are defined by place, time and activities. The process uses tailored content to address a particular segment via interactive digital displays. This helps in removing the cluster around it and establishing interest and relevance in actual potential buyers
2. Diversity of content
There are several groups in the consumer market with specific interests. Narrowcasting helps to connect with them via different pieces of content that can meet diversified demands.
The content can be consumer-service oriented, promotional, or even entertaining and can also be presented with the help of various formats like moving or static images, flash and video
3. Cost-effective
Narrowcasting is considered as cost-effective as the cost of developing and adjusting content to meet specific demands is low compared to broadcasting and other forms.
4. Customize personal message
Narrowcasting allows broadcasting a customized message that has been created for a specific group of people in a particular location. The best part of narrowcasting is that you do not have to be vague with your message.
The personalized content helps in making a connection with the audiences which they will remember and relate to for a long time. It even allows niche groups to receive information that has particular relevance for them only.
There is simply no need to trudge through irrelevant information and waste time and effort in finding the data and information that will prove useful for them.
Disadvantages of narrowcasting
The various disadvantages of narrowcasting are as follows-
1. Gives rise to a conflict
Narrowcasting believes in targeting a specific group and promoting the division that forms because of this specification. It often results in encouraging conflict between the different groups and can lead to discontent. Political and social ideologies are prominently highlighted that can cause harm to society
2. Narrow-minded worlds
Narrowcasting allows the formation of groups. These groups are not exposed to different viewpoints of people. Their perspective is being enforced repeatedly and it makes them believe that they are the ones who are right in everything. Narrowcasting leads to a narrow-minded world where you will find prominent conflict in mindset and approach
Factors needed for effective narrowcasting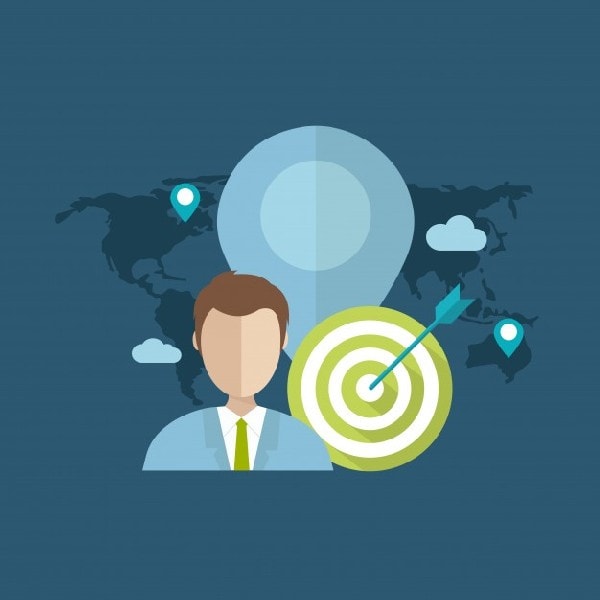 Narrowcasting is a practical approach that helps to reach target audiences with the use of specific and targeted content. It is necessary to create a plan that is clear and precise to be successful and effective. The following factors have an essential role to play in the success of this concept-
1. Define your target group
Until and unless you are clear in your mind, it is not possible to start a process like narrowcasting that demands due diligence. Find out who your target group is and what their specific interest is if you are looking for ways to create an effective narrowcasting plan.
When you have your answers, then its time to tailor the content to meet their particular needs so that it becomes relevant to that specific group.
2. Know about the placement
Placement is as important as the content, and both should be in sync so that it can enhance the meaning behind the words. Narrowcasting is a method that targets specific audiences at specific locations hence it is essential to know certain aspects like how much time are the visitors waiting in a given point-of-wait so that the content can be tailor-made for such a specific period.
It is a fact that if the content displayed is either too short or too long then in both cases; it will lose its impact and the meaning behind it. Carefully consider the digital signage program and placement if you are looking for ways to make an impact through narrowcasting
3. Balance narrowcasting content
Balance the promotional content if you are looking at ways for effective narrowcasting through digital signage. Too much and even too little of anything as wrong as it harms the overall customer experience and engagement.
4. Use audience analytics for measurement
It becomes easy to measure the success associated with narrowcasting with the help of analytics. Various technologies in the market can detect, analyze and measure the response of customers towards the content that is on display.
The gathered information includes facial expressions, headcount, dwelling time, gender and age, etc. It becomes easier for an entity to measure success by looking at the behavioral metrics of the audience.
How does narrowcasting work?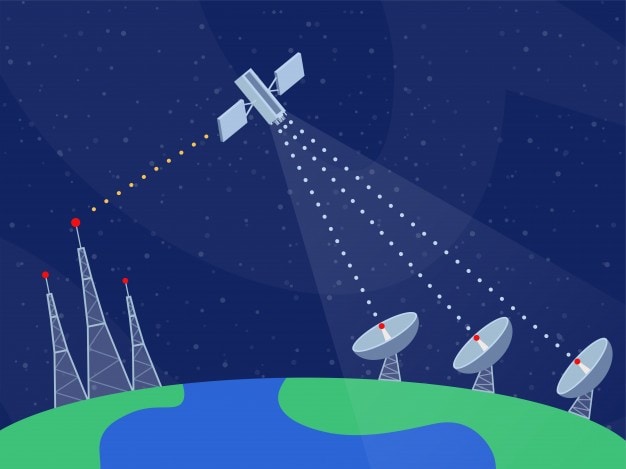 Narrowcasting works with the help of several tools and some of the most common ones are described below –
1. Radio transmission
One of the most popular and typical examples of narrowcasting is the radio. This is no doubt a traditional method but is as effective as any other medium. Each city has its boundaries and the local broadcast through its various channels transmits specific and relevant news and information to the particular target audience that resides in that city only.
Local news about the weather, different areas o the city and any other relevant information are easily and conveniently distributed to a particular audience in a specific geographical area.
2. TV channels
Another popular medium used for effective narrowcasting is Television. With the help of various channels like cartoons, daily soap, news, music, drama, regional, etc. it targets a specific audience that is interested in that genre.
The channels offer single-category content and can satisfy the needs and requirements of its audiences effectively
3. Geo-targeted advertising solutions
One of the most common ways to attract viewers is by replacing the ads which can be seen by satellite feed by inserting geo-targeted ad solutions through a web user interface and IRD.
These can be regional advertisements spoken in the local language to attract the audiences and pique their interest levels. The advertisers are willing to shed large amounts of money because their content can reach the target audience
4. Digital signage
Digital signage is easily installed in malls, offices, cafeterias, etc. to provide information about weather, emergency numbers or any other relevant information. It is easy to update information via digital signage as it has both local and internet streaming facilities.