Consumers have multiple preferences with regards to where they buy their products. Some customers always like to view the product in retail stores before they make a purchase. Others might browse the product on apps and take a decision. Yet others might view an advertisement and decide to take the product. And there would be yet other customers who decided to buy the product at an exhibition. You get the gist.
There are many customers out there and there is no lack of customers. And each customer has a preferred channel of purchase. Gone are the days when companies used to target customers through one channel only – Retail. Open  a shop and your products will sell. It does not work like that anymore. The new era is of Multi channel Marketing or Hybrid Marketing. And it works wonders for brands.
As the name suggests multi channel marketing assumes that there are different consumers buying the same products from different channels. Hence, they prepare their message and communications for multiple channels and they also strategise for multiple channels. As a result, their market potential gets bigger and they are more likely to have a higher sale then companies targeting only a single or dual channel.

Example of Multi Channel Marketing
An apparels brand has just started its business and it wants to reach as many customers as it can. It starts selling its products online through Amazon, Ebay and other such Online E-commerce portals. At the same time, it creates its own portals too so that people can browse their entire inventory online. Besides this, in select cities, the brand opens retail outlets. It also does email marketing and social media marketing. It also takes part in exhibitions, prints its ads and advertorials in magazines and finally, it does search engine optimization of its site so that it ranks higher on google and more and more people land on its website.
As you can see, this apparel brand is not concentrating on one or two mediums but on multiple channels. What this does is, that the multi channel consumers who encounter this brand in multiple channels start getting attracted to it and might take the decision to purchase the brand. If the brand is good, the consumer becomes a long time customer and is likely to refer the brand to others.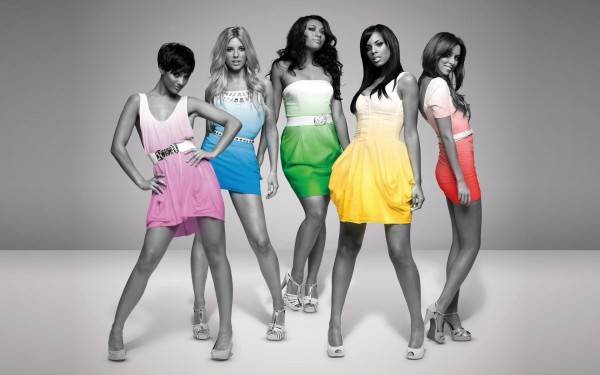 On the other hand, there might be consumers who are using a single channel. Some are reading only magazines, whereas others are browsing only E-commerce portals. These customers are also tapped through this multi channel marketing approach and they also become a customer for the company. In either cases, it is a win win situation for the company using the Multi channel marketing approach.
Advantages of Multi Channel Marketing
Now that we have understood the challenges of Multi channel marketing, lets look at the positive sides – The advantages of marketing to multiple channels.

1) An increased market potential – A major advantage of marketing to multiple channels is that there is an immediate increase in market potential. If you only have one shop, but you suddenly created an online store which is accessible across the country, then your market potential has suddenly increased. Thus, this is the number 1 and most profound advantage of marketing to multiple channels.
2) Marketing as per consumer preference – Consumer preferences might vary. As we have understood over the course of the article, some consumers might prefer buying online whereas others might prefer buying in a physical store. Some others might prefer buying only when there is a sale or an exhibition. So, with a multi channel marketing approach, you are marketing as per the consumer preference, increasing the likelihood of better customer engagement.
3) Increased revenue – Naturally, because you are engaging with customers in multiple channels and because there is high likelihood the customer himself is seeing your brand in multiple channels, he is bound to make more purchases and recommend your brands to others if he or she likes your products. Thus, this results in increased revenue and increased brand equity. Multiple channel marketing when executed right, can catapult the brand to fame and can increase the revenue manifolds.
4) Optimization of Marketing – There are multiple ways that you can optimize your marketing when using multiple channels.
a) Trying different things – You can try different messages in different channels and learn the impact of these messages. You will ultimately find out the best way to run a multi channel and multi ad campaign which will suit your customers. You cannot run the same campaign again and again as the customers might start ignoring it. So better to stay updated and keep doing changes and keep trying different things.
b) Combined effect – Another way that you can optimize your marketing is by checking the combined effect of running all the multiple channels together with one single marketing message.
5) Competitive advantage – Naturally, with so much research and trial and error going into your marketing, you will be ready against you competitor when he launches his own marketing campaigns. You will know in advance which type of campaign and ads give maximum results and whenever a competitor pops up, you can shut him up with an optimized multi channel campaign.
6) Sustainability – An advantage of larger brands is that they are present everywhere. However, this is by choice and not by co incidence. And this is a learning for smaller brands too. Slowly but surely, if you want to become sustainable, you have to establish yourself across multiple marketing channels. That is the only way your business can be sustainable even in tough business environments. And multi channel marketing can help you with the same.
The challenges to Multi Channel Marketing
Multi channel marketing is not as easy as it sounds. Multi channel marketing demands that you be present in as many marketing channels as you can. It is easy to say that you should be omnipresent. But God is omnipresent and many people have problem with god as well don't they? :P So here are the problems and challenges of Multi Channel Marketing
1) It requires a huge budget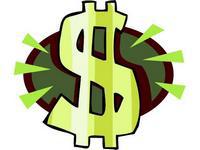 Let's first address the elephant in the room. Although top brands might get off with it, multi channel marketing does require a huge budget. You might be executing search engine marketing on one side and magazine ads on other. You might be running stores on one side and optimizing your website on other. In general, on each channel front, you need to spending money. So if you don't have the moolah, you are better off concentrating on a couple of channels and winning on those channels and then moving on to more marketing channels.
Alternatively, you can have a planned budget. You can decide that Online marketing is not your forte, and hence you will have a planned budget of say $1000 for online marketing. Whatever results you might get from it are enough. And as you earn more, you will reinvest the earnings and keep on increasing the budget so that an additional channel of sales is created. This is a good plan too. But to run multiple channels at once, you need a good budget.
2) You need solid planning
You cannot execute a multi channel marketing plan without solid planning. What if you launch a sale on say 20th of January but your website is not announcing the same and your store managers are not informed. Or what if everyone is informed and the sale material does not reach on time or is sold out before time? You know how awkward it can be and it can be devastating if yours is a start up brand.
So, you need a planner in place if you are going to be doing multi channel marketing. Neither a small business entrepreneur, nor a large firm marketing manager can have a DO IT YOURSELF attitude. You need to delegate if you want to get things right. And you need to start planning things in advance. But once you start implementing the strategy, you will find that the going gets good. And the good definitely gets going.
3) Channel Measurement
Another challenge quite evident to multi channel marketing is – Which channel is giving a good ROI and which should warrant a good investment and therefore, which channel is giving a poor ROI and requires a lesser investment? Measuring each channel and its actual return on investment is important to understand which channel to invest into.
If this channel measurement is not done properly, then it will result in wastage of marketing funds available. For example – If online marketing is getting you more results then establishing brick and mortar retail stores, then it is better that you spend more and more on product design and getting more products online rather than establishing brick and mortar stores.
4) Getting results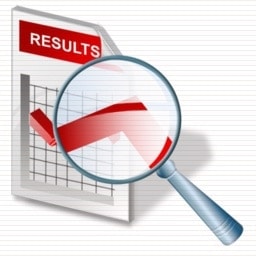 A most challenging aspect of Multi channel marketing is getting results from them. Just like a TV ad campaign, a multi channel campaign has various communication aspects to it. What is the message you are sending to consumers across each channel. And is the message consistent?
It is not necessary that just by being present across multiple channels, you will be able to build a brand or sell your product. If this were true, every business that started on this Earth, would have become a success. But we do know for sure that many businesses have failed, even though they had spread far and wide.  Possibly the failure could not have been blamed solely on their marketing exercise. Nokia for one definitely did not fail due to its marketing efforts. It failed because of its product design and its inability to adapt (it has bounced back though)
To get results from your Multi channel marketing, you need to ensure that each channel is communicating effectively, each channel is engaging its customers and converting them from prospects to actual customers. Regular optimization of the channels and changes for positive development are required to keep the campaign fresh.