Permission marketing is a type of marketing where a business takes the permission of its intended audience to receive marketing and promotional emails. The audience who wishes to receive marketing and promotional emails signs up in advance with businesses through their online platforms.
It is the practice of requesting consent from customers before sending them promotional materials or advertisements about products and services. Proven to be successful in driving consumer engagement and brand loyalty, permission marketing is an excellent way for businesses to connect with their customers and build lasting relationships.
What is Permission Marketing?
Permission marketing refers to an incredibly effective form of marketing wherein companies obtain the go-ahead from their target audience to promote and market their offerings. Traditional marketing strategies are frequently disruptive – from television commercials interrupting your favorite show to annoying ad pop-ups when you're browsing the web. Permission-based marketing resolves all such issues of interruptive marketing.
Permission marketing is one of the non-traditional marketing methods where businesses first take the consent of their audience to advertise their products and services, unlike traditional marketing methods in which companies market their products without seeking the permission of their intended audience.
Below given examples will help you understand what is permission marketing more clearly-
Permission Marketing Examples
You must have seen messages like
Join us on our social media accounts and gain access to exclusive content only available to those who follow! Make sure you don't miss out – sign up today for an online streaming account.
They are one of the most common examples of permission-based marketing efforts that companies and brands run online. Some of the other examples of such digital marketing campaigns can be –
An e-commerce store keeps its subscribers informed and engaged with an opt-in newsletter.

A fitness center delivering promotional messages to members who have willingly granted their permission.

A blog that offers readers an opt-in subscription to receive posts directly via email.

An online travel agency offering a free newsletter with discounts and tips for travelers.
History
In 1999, Seth Godin noticed that successful campaigns had the most success when they obtained consent from their customers.
Hence, the concept of "permission marketing' is first introduced by marketing expert Seth Godin in the late 90s in his book named "Permission Marketing: Turning Strategies into Friends and Friends into Customers.
Considering these conclusions, Seth Godin's permission marketing strategies proposed that marketing plans should be built upon the following components:
Anticipated: Audiences anticipate the information about your product or service.
Personal: When your marketing information explicitly relates to your target audience, it develops a personal connection.
Relevant: Your target audience should find that information relevant and they should be interested in knowing more about that.
Types of Permission Marketing
Permission marketing is of two main types, such as Implied permission marketing, and Express permission marketing.
1. Implied permission marketing
In implied permission marketing, the business has relationships with the customers to whom they send the email marketing messages. The customers can be someone who has recently bought something from the company or somebody who has recently visited the web platform of the business.
2. Express permission marketing
In express permission marketing, the customers who are willing to receive the promotional email of the company provide their email addresses to the company. This marketing method refers to the relationship that a business creates with a new customer. For example, a customer signs up for your monthly newsletter.
No matter which permission marketing you use, the control is always in the hands of your customers, whether they want to receive your emails or not. If you're going to engage your customers for a more extended period, then make sure that you send and offer them incentives from time to time in your marketing emails.
How Permission Marketing Works?
By receiving the permission of your customer, you win the trust and respect of your customers, and the chances that they will turn into your loyal customers will also increase if they have willingly signed up for your marketing email.
Moreover, you interact with your customers only according to their permission intensity. That means the rate of interaction at which your customer is comfortable communicating with you. Permission marketing ensures that your customer is pleased with the quantity and quality of the information shared with them.
Customers in the present times have become smart, and they want to share their privacy with businesses only if they are getting something worthwhile in return. For example, if they are getting customized offers or discounts on the price of products that they are interested in.
Permission marketing gives the power to the hands of customers, and they can decide how they will be marketed. They can choose what promotional messages they want to receive, and businesses can also take benefit from it as they can learn about the preferences of their customers and cater to their needs better.
Case Study of Forever 21 Permission-Based Email Marketing
An apparel e-commerce business – Forever 21 wants its customers to subscribe to its marketing emails about some lucrative offers or discounts.
And to keep them engaged with their business through email marketing, they send them offers that encourage target audiences to buy from them frequently.
To help you achieve success with your permission-based marketing strategies, here are a few pointers to keep in mind –
Confirm that the customer has granted consent
Ensure that their information remains confidential
Make sure to place an easy-to-find unsubscribe link at the bottom of each email, allowing recipients to opt out effortlessly.
Select content that encourages your subscribers to come back for more.
Put your personality on display
So, if you also want to send permission-based marketing emails to your audiences, the following are a few things that you can share in your email when promoting your products through email marketing –
Membership perks – Most of your subscribers subscribe to your business to receive the benefits that others don't get. If you provide exclusive perks to your members, then you will not only keep your subscribers happy and engaged but will also encourage other people to subscribe to your business to become eligible for the membership perks.
Promotions – Promotion is one of the main reasons that companies want their customers to subscribe to their promotional content. Therefore, make sure that you are sharing promotional material with your customers that they are most interested in.
Newsletters – The third thing that you can include in your promotional emails is your business newsletter. By sharing business newsletters, you share essential information about your business, such as the launch of new products, the latest updates, or changes in your products.
Advantages of Permission Marketing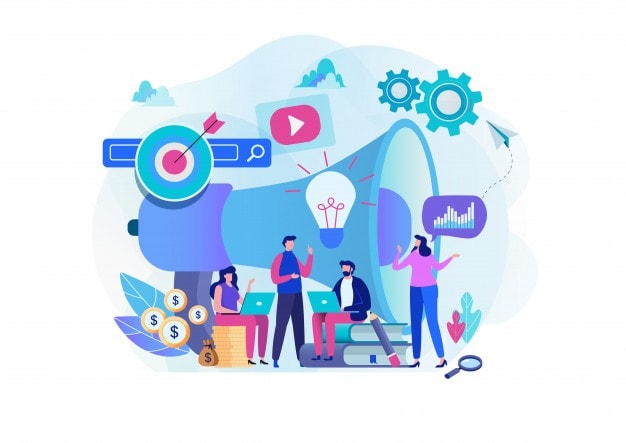 1) Cost-effective
The first advantage of permission marketing is that it is cost-effective.
That means you are spending your marketing money and efforts only on those people who are more likely to convert into your customers or are more likely to purchase by getting influenced by the information that you shared in your email.
Moreover, the permission marketing method is cheaper than other marketing methods where you target a mass audience without having a clear idea of whether they appreciate your marketing methods or not. Or what they want to see in your promotional ads.
2) Stronger relationships with your customers
Using permission marketing, you establish a strong relationship with your customers.
When you take their permission before approaching them through email or messages, then you give the impression that you care about the privacy of your audience rather than spamming them with unnecessary promotional advertisements.
This helps in improving the quality of the relationship that you share with your customers. Moreover, the chances that your customers will become loyal to your business will also increase when you care about their privacy and will.
3) Helps in building the reputation
The reputation of your company improves in the eyes of your customers when you take their permission to promote your products or services to them.
If you give respect to your customers, then there is a high chance that they will respect you back.
Having a good reputation in the eyes of customers is always worth it. They will not only become loyal to your business but will also talk about your business to their friends and family.
4) Helps in generating leads
Generating leads is one of the most critical and challenging tasks for a business.
However, permission marketing makes your job easy as when a person subscribes to your content, then it means that they are willing to learn more about your business and the products & services it has to offer.
A permission-based marketing campaign is one of the best low-cost online tools to connect and convert a potential average consumer. When targets receive promotional messages that might add value to their lives, they convert to such a marketing message
5) Permission Marketing Allows for Consumer Addressability
You might use Personally Identifiable Information (PII) for customizing advertisements based on each customer's profile within the Customer Relationship Management system (CRM). This delivers a higher rate of engagement and relevance with potential buyers.
Before you can access and use PII, you must acquire it first — which is exactly where permission marketing comes into play. By utilizing AdQuire Media's innovative opt-in ads, you can not only gain access to valuable consumer data but also acquire explicit permission to direct market them.
You can leverage data onboarding like LiveRamp to identify your customers and engage with them via multiple platforms, such as social media, email marketing, programmatic advertising, and targeted television campaigns. Now that the brand is aware of who its customers are and has earned their trust to market to them, it can craft personalized advertisements for maximum relevancy.
How to develop a Permission Marketing Campaign?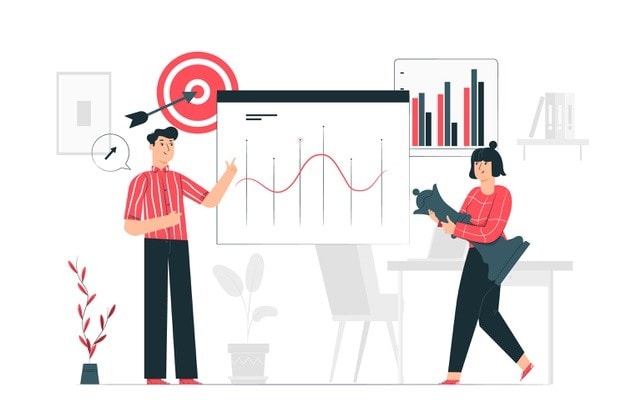 Permission marketing does not help you create immediate sales, but helps you in generating leads for your business and helps in converting your customers into loyal customers. The following are the steps that one should follow to create an effective permission marketing campaign.
1) Ask for subscription
The first step in creating a permission marketing campaign is by asking your customers to subscribe to your content. You can ask them to enter their email address to subscribe to your content.
2) Ask for the content that they are willing to receive and how frequently
In present times, it is easy to create customized promotional content. If your customer is ready to accept the only newsletter, then don't use the email address provided by them to share other promotional content. That will breach your subscribers' trust.
3) Give them incentives in exchange for their subscription
People would be more likely to subscribe to your permission marketing if they are getting something in return. For example, you can promise to provide promotional coupons or shopping points to them in exchange for their subscription.
4) Keep your promise
Lastly, to win the trust of your customers, you need to keep the promise that you made to them at the time of subscription. Otherwise, they will feel cheated and will build a negative image of your company.
Permission Marketing vs. Traditional Direct Marketing
When it comes to traditional direct marketing, oftentimes the target audience is left in the dark—all that is known is their addresses or platform of presence For instance, a new restaurant might distribute pamphlets with vital information regarding their food items and services to each household located within a certain zip code radius. As it occurs without the consent of audiences, it is also understood as interruption marketing.
In comparison, Permission Marketing is an opt-in marketing method that respects the desires of its audience. For example, say a restaurant was to create an online subscription service allowing their customers to sign up and get updates on new dishes or promotional offers. By taking into consideration what potential clients might be interested in receiving, this form of marketing helps the restaurant foster stronger relationships with them over time.
Permission Marketing Best Practices for Customer Acquisition
1) Defining how you will use customer data
Transparency is key when it comes to permission marketing. Consumers must be aware of how their data will be used before they provide it to you. Make sure there's no confusion about the intention behind collecting their details and that this information helps ensure a better experience with your brand.
2) Setting Expectations
To make sure your subscribers understand the context of their agreement, send a warm welcome email to inform them about the type and frequency of content they can anticipate from you. Doing this will ensure that everyone knows precisely what expectations are being set before signing up for your services.
3) Providing Value in Marketing Messages
Permission marketing should always prioritize delivering value to the consumer. When you're creating messages, make sure that what you offer adds a benefit to their lives in some capacity. This could be anything from discount codes or free resources to an enjoyable read about your product.
4) Making It Easy to Unsubscribe or Manage Preferences
Facilitate the process of unsubscribing from your emails; empower people to customize their preferences or simply opt-out at any time with ease.
Is Investing in Permission Marketing Worthwhile?
Without a doubt!
Permission marketing strategies are one of the most effective techniques for revving up conversions and improving sales. With this approach, customers have control over what kind of data they get from your company which prompts a more positive response from them.
Permission marketing is also incredibly cost-effective, with only minimal investment required to attain remarkable returns.
When customers have given you their consent for communication, they are much more likely to respond positively.
Additionally, trust and loyalty can be fostered between business and customer over time which often leads to repeat purchases as well as improved client retention levels.
Liked this post? Check out the complete series on Marketing