Marketing is an essential part of every business. Companies use different methods to promote their business to their customers and communicate with them. Technology has made this task easy for companies.
Businesses now not only depend on mass marketing but also make use of online platforms to reach their customers individually. People register for email updates with their favorite brands. Both businesses, as well as customers, take benefit from it, such as customers, can receive customized offers from the brands on special occasions like their birthday, and come to know about the newly launched products.
On the other hand, businesses can use these platforms for advertising their products and services and for encouraging their customers to shop often. This method of marketing is known as permission marketing.
Read this article to learn all about permission marketing.
What is permission marketing?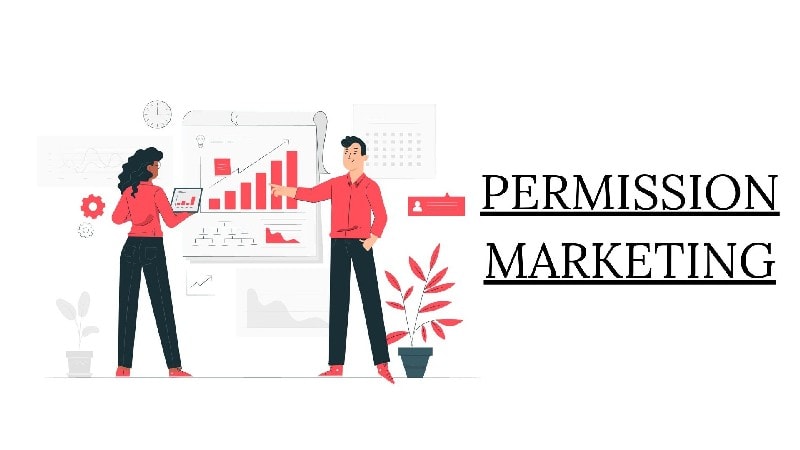 Permission marketing is a type of marketing where a business first takes the permission of their intended audience to market and promote their products to them. The concept of "permission marketing' is firstly introduced by marketing expert Seth Godin in the late 90s in his books named "Permission Marketing: Turning Strategies into Friends and Friends into Customers.
The permission marketing is one of the non-traditional marketing methods where businesses first take the consent of their audience to advertise their products and services, unlike traditional marketing methods in which companies market their products without seeking the permission of their intended audience.
Permission marketing gives the power in the hands of customers, and they can decide how they will be marketed. They can choose what promotional messages they want to receive, and businesses can also take benefit from it as they can learn about the preferences of their customers and cater to their needs better.
On the other hand, the companies that make the use of email marketing methods to promote their products and services to their customers end up in the spam email section of the people. Because in the present times, most people use spam filters to avoid thousands of promotional emails from different marketers. Therefore, there are very fewer chances that your customers will open the email and read the promotional messages.
In the present times, marketing through the Internet platforms have become more difficult as the lawmakers have restricted the online tracking of customers. Now you can't even learn about the preference of your audience by tracking their online activities. Therefore, in such times, permission marketing is one of the best online marketing methods to keep your interested audience engaged.
The permission marketing gives the right to customers to receive marketing information in exchange for something that they are interested in. For example, your customers will look forward to your promotional and marketing emails if you provide them with customized offers or provide them with a discount on the things that they have shown interest in.
For example, if you run an apparel e-commerce business and want your customers to subscribe to your marketing emails, then you can give them a lucrative offer or discount if they do so. And to keep them engaged with your business through email marketing, you should send them offers that encourage them to buy from your business frequently. In simple words, you can say that you are marketing to your audience part of your niche market but on their terms.
Permission marketing is of two main types, such as Implied permission marketing, and Express permission marketing.
1. Implied permission marketing
In implied permission marketing, the business has relationships with the customers to whom they send the email marketing messages. The customers can be someone who has recently bought something from the company or somebody who has recently visited the web platform of the business.
2. Express permission marketing
In express permission marketing, the customers who are willing to receive the promotional email of the company provide their email address to the company. This marketing method refers to the relationship that a business creates with a new customer. For example, a customer signs up for your monthly newsletter.
No matter which permission marketing you use, the control is always in the hands of your customers, whether they want to receive your emails or not. If you're going to engage your customers for a more extended period, then make sure that you send offer them incentives from time to time in your marketing emails.
Definition
Permission marketing is a type of marketing where business takes the permission of its intended audience to receive marketing and promotional emails. The audience who wish to receive marketing and promotional emails sign up in advance with businesses through their online platforms.
Meaning
The meaning of permission marketing is to take the permission of the customer before advertising the products and services to them. The chances that your customers will read your marketing emails and act to the information provided in them increases if they have subscribed to your emails.
By receiving the permission of your customer, you win the trust and respect of your customers, and the chances that they will turn into your loyal customers will also increase if they have willingly signed up for your marketing email.
Moreover, you interact with your customers only according to their permission intensity. That means the rate of interaction at which your customer is comfortable communicating with you. Permission marketing ensures that your customer is pleased with the quantity and quality of the information shared with them.
Customers in the present times have become smart, and they want to share their privacy with the businesses only if they are getting something worthwhile in return. For example, if they are getting customized offers or discounts on the price of products that they are interested in.
The following are a few things that you can share in your email when promoting your products through email marketing.
1. Membership perks
Most of your subscribers subscribe to your business to receive the benefits that others don't get. If you provide exclusive perks to your members, then you will not only keep your subscribers happy and engaged but will also encourage other people to subscribe to your business to become eligible to the membership perks.
2. Promotions
Promotion is one of the main reasons that companies want their customers to subscribe to their promotional content. Therefore, make sure that you are sharing promotional material with your customers that they are most interested in.
3. Newsletters
The third thing that you can include in your promotional emails is your business newsletter. By sharing business newsletters, you share essential information about your business, such as the launch of new products, latest updates, or changes in your products.
Benefits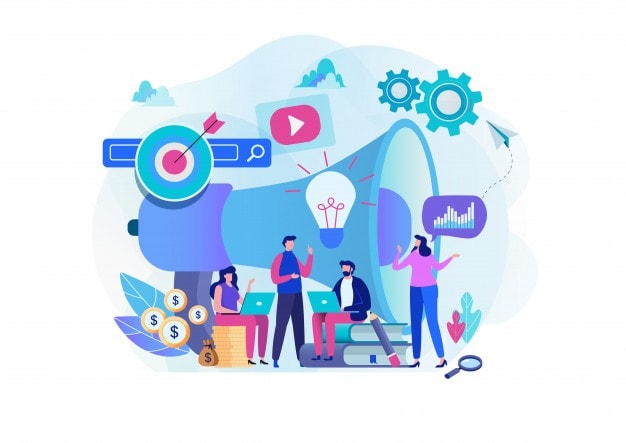 1. Cost-effective
The first advantage of permission marketing that it is cost-effective. That means you are spending your marketing money and efforts only on those people who are more likely to convert into your customers or are more likely to purchase by getting influenced by the information that you shared in your email.
Moreover, the permission marketing method is cheaper than other marketing methods where you target a mass audience without having a clear idea of whether they appreciate your marketing methods or not. Or what they want to see in your promotional ads.
2. Stronger relationships with your customers
Using permission marketing, you establish a strong relationship with your customers. When you take their permission before approaching them through email or messages, then you give the impression that you care about the privacy of your audience rather than spamming them with unnecessary promotional advertisements.
This helps in improving the quality of the relationship that you share with your customers. Moreover, the chances that your customers will become loyal to your business will also increase when you care about their privacy and will.
3. Helps in building the reputation
The reputation of your company improves in the eyes of your customers when you take their permission to promote your products or services to them. If you give respect to your customers, then there are high chances that they will respect you back.
Having a good reputation in the eyes of customers is always worth it. They will not only become loyal to your business but will also talk about your business to their friends and family.
4. Helps in generating leads
Generating leads is one of the most critical and challenging tasks for a business. However, permission marketing makes your job easy as when a person subscribes to your content, then it means that they are willing to learn more about your business and the products & services it has to offer.
How to develop a permission marketing campaign?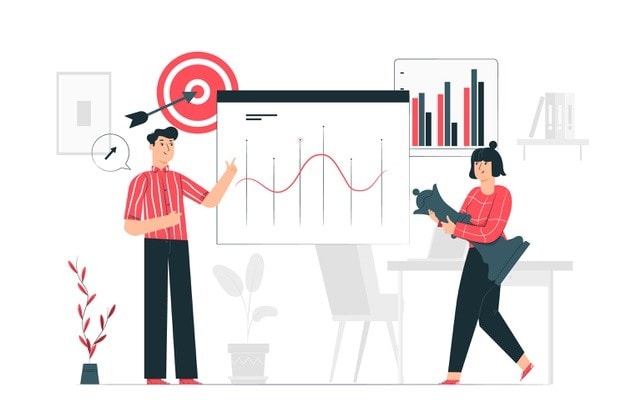 Permission marketing does not help you create immediate sales, but helps you in generating leads for your business and helps in converting your customers into loyal customers. The following are the steps that one should follow to create an effective permission marketing campaign.
1. Ask for subscription
The first step in creating a permission marketing campaign is by asking your customers to subscribe to your content. You can ask them to enter their email address to subscribe to your content.
2. Ask for the content that they are willing to receive and how frequently
In present times, it is easy to create customized promotional content. If your customer is ready to accept the only newsletter, then don't use the email address provided by them to share other promotional content. That will the breach of your subscribers' trust.
3. Give them incentives in exchange for their subscription
People would be more likely to subscribe to your permission marketing if they are getting something in return. For example, you can promise to provide promotional coupons or shopping points to them in exchange for their subscription.
4. Keep your promise
Lastly, to win the trust of your customers, you need to keep the promise that you made with them at the time of subscription. Otherwise, they will feel cheated and will build a negative image of your company.
If you liked this article, we bet that you will love the Marketing91 Academy, which provides you free access to 10+ marketing courses and 100s of Case studies.