A niche market makes up for a small part of a much larger market and has its characteristics and needs. In simple terms, it is as the subset of a big market upon which any particular product is focused.
Some of these are different from its parent market, while some can be similar.
One example of such a market is the fashion apparel market is humongous. However, the Vintage Corsets market is a niche market. It caters to only a small fragment of end-users and has its defining parameters.
If you're a business who is currently trying to enter or is already working in a highly specialized niche market, one of your top questions and concerns must be how to maximize your impact and make your mark.
Some businesses, as well as marketers, mistakenly believe that existing in a niche market is a disadvantage, but it's all about how you look at it.
What makes a Market Niche?
In some cases, finding a niche involves extensive research. It is needed because the potential of some niches has not been tapped into before. Thus, to understand it, thorough research is required. However, in other cases, it is sometimes easy to find your niche.
Take, for instance, the above example; fashion apparel is a huge market that can be segmented in many ways. It is a broad term, and there is different clothing available for everyone. However, a vintage corsets market is a niche market. It would also cost more to buy it as it is old.
Thus, the market is effectively a much smaller part of the parent market.
It is crucial to carry out thorough research and to know your audience before investing in and selling to a niche market.
What is Niche Marketing?
Niche marketing primarily focuses on niche markets.
It is a marketing and advertising strategy which targets a unique market. Niche marketing targets the group belonging to the niche market, say a demographic of users and potential customers, who are likely to gain benefits from the offerings of that market. It does not market to everyone who can potentially benefit from a service or product.
With this marketing strategy, a business can focus on its strengths and underscore them to the people to whom it will resonate. There are numerous marketing strategies available. However, it is always recommended to gauge several together to realize which one will suit your company the best. One should also take into account the size of their target audience.
The niche market is established by first identifying what the requirements of the customer are.
After having a clear understanding of these, the business can then proceed to deliver better solutions to the problems. These solutions are, thus, going to be unique and not already available through other firms.
An important point to note is that a niche market does not mean a small market. It just involves a specific target group or audience with a specialized offering.
Why opting for a Niche Market is a good strategy?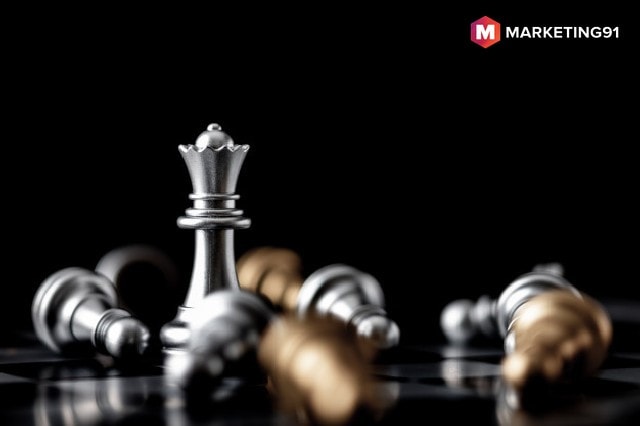 This channel of marketing only focuses on finding and catering to your business niche market, and thus, grows. It analyses and finds how your business distinguishes from its competitors. It also is one of the best strategies to reap benefits from when a company has a limited budget.
Niche marketing can be tricky; however, by knowing your audience and personalizing your content, it becomes easier to engage with the targeted group effectively.
Niche marketing is also the fine-tuning of your advertising and marketing strategies to focus on a specific demographic of customers.
A few of the features of a niche market that help it distinguish itself are the occasion, lifestyle, geographic area, profession, culture, style, behavior, requirements, and habits, among several others.
Through niche marketing, a business can separate itself from others and establish itself as the sole authority. It also helps them appear valuable and expand their reach.
As they grow, they can establish a long-lasting relationship with their target audience.
Can your Google My Business profile have a role to play in Niche Marketing?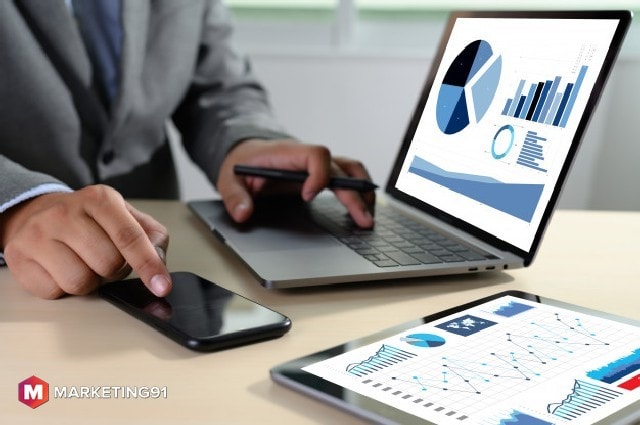 Google My Business is a business listing on Google that shows the information regarding a company in different results.
It is suitable for local Search Engine Optimization (SEO).
Google allows your listing to be detailed. Thus, by using Google My Business, you can highlight the specific features of your business. Google can, therefore, display your business in various relevant ads.
For instance, if your company caters to wealthy individuals or are luxurious products or services providers, you can mention 'high-end' in your description. According to your profile and the description provided, Google will automatically target your geographic niche as your location is already known.
How to find and define a Niche Market?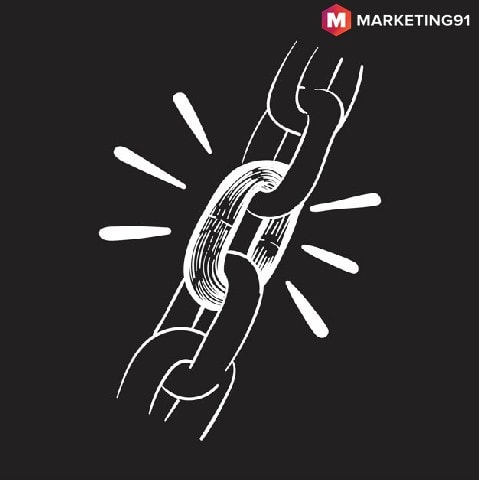 Successful adaptation of Niche Market business strategy revolves around four simple steps, and they are-
1. Recognize your strengths as well as weaknesses
Analyze your business thoroughly and understand what you offer and where you lack. Niche marketing makes use of your brand's advantage. Thus, by recognizing the strong points, such as the quality of the brand, the team, and the product portfolio, you will be able to lay the foundation for your niche marketing campaign.
This form of marketing lets the user segment and focus on the sector of the audience that they want to interact with the most. It also helps them understand various other factors, such as:
The problems that your brand is solving
In what ways are you doing better than your competitors?
Where does your company excel?
Of what do you have the most understanding?
Who do you like to cater to?
2. Do the research
Make sure that your decision to go ahead with the niche marketing strategy is the correct decision. It can only be done by carrying out extensive research, as discussed earlier.
One can also do a competitor analysis that takes a look at the competitors in the same market space and what they do.
It will help you figure out if you have missed or overlooked a segment of the market.
The second is to find out similar phrases or keywords to those that match your brand and industry. It will help you improve your SEO strategies and reach a wider audience. By using keyword suggestion tools, for instance, Ubersuggest, you can understand what other ideas may be accessible.
Next, you can even opt for looking through eCommerce websites, such as Amazon, which is the biggest retailer, for inspiration. You can find ideas for categories you may not have thought of earlier.
One can even make use of another keyword tool though which the search interest can be understood. An example of such a tool is Alexa's Keyword Difficulty Tool.
You will be able to understand what customers are searching for and, thus, gain an understanding of their interests, requirements, and preferences. It will also help you in understanding if there is pre-existing competition in a particular niche market.
3. Familiarise yourself with your ideal audience and customer
Another method through which you can understand your customers and also get creative with your niche marketing campaign is to understand the needs and preferences of your target audience.
It will help you by offering them better services and products.
To know more about your ideal audience, you can make use of Alexa's Audience Overlap Tool.
This tool helps you find similar websites that have the audience pool that interests you. It also shows your trends in which your audience may be interested. By using this, you can find opportunities for your brand in the market which you cater to.
4. Spread the word about your business
Niche marketing is just a smaller form of 'regular' marketing. It needs different approaches through which one spreads the word about their company and its offerings.
It is crucial to assess and recognize the strengths of marketing channels in context and relation with one's company.
Moreover, it is a good idea to invest a bit in PPC advertising. If you are focusing on niche marketing, a paid search is a good idea.
By including high-quality keywords with specific commercial intent keywords and long-tail queries, you can deliver your message to the right people. Furthermore, another good idea is to optimize your campaign for mobile views as well.
5. Test your strategy
For all marketing strategies, it is essential to keep checking the performance of your campaign and modify it accordingly.
The results of your campaign help you optimize it. It holds for niche marketing, as well.
A niche marketing campaign, like others, will require regular monitoring for it to thrive and bring you success.
Benefits associated with Niche Markets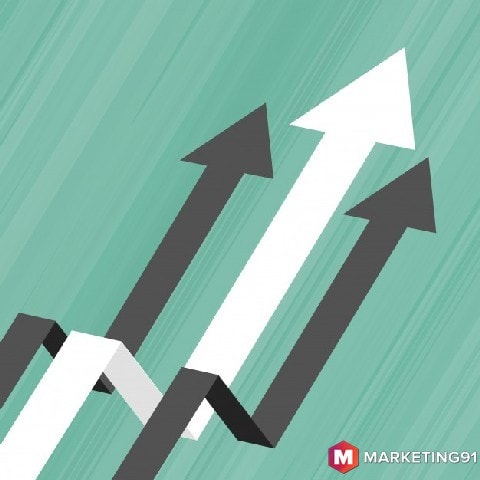 There are many upsides related to belonging to a niche market.
Thus, many businesses are continually trying to find defining features that help them stand out. Some of the benefits associated with a niche market are as follows:
Since you are a part of a niche market, you do not have to focus on numerous products. You have to mainly focus on perfecting your product for a selected group of people. Moreover, if your business is targeting a broader audience, this means that there are going to be differences in demographics and even psychographics. It, in turn, means more extensive tailoring.
Being in a niche market means that there is less competition since it requires more specialization. The number of direct competitors is low.
Businesses that cater to niche markets are specialized. It means that they have the required expertise, as well. They understand their audience's requirements and preferences. They also, thus, know the value of their business. While appealing to the audience outside of your target area might becoming difficult, this expertise will help them in establishing strong brand loyalty in a short amount of time.
Examples of Niche Market Business Strategy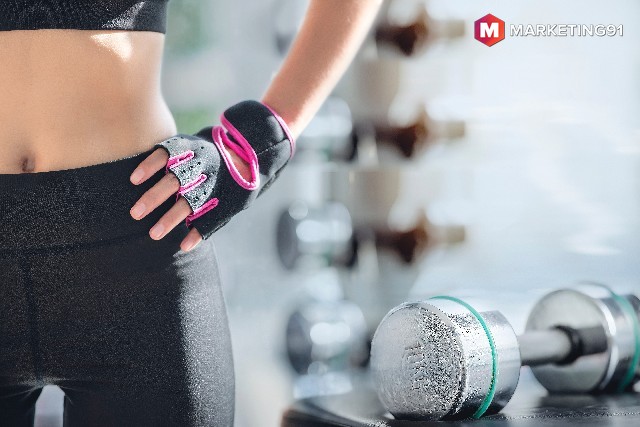 1. Lefty's, The Left Hand Store
The percentage of people who use the left hand instead of their right is very less. About 90 percent of people use their right hand, and the rest 10 percent use their left. Thus, it has been the case that many times, left-handers have had to adjust to products made for the right-handers.
The company Lefty's saw this as an opportunity and set up a store for the left-handed.
2. Divvies Vegan and Nut Free
This company caters to people who have food restrictions or allergies. These can be from nuts and also animal products. While most people who are allergy-free have a variety of brands to choose from, it is not that easy for others.
Divvies has taken advantage of this segment of the industry and set up a business catering to the group of people who require nut-free and vegan alternatives. They offer egg-free and dairy-free desserts and treats.
3. UNTUCKit
This brand of clothing serves people who mainly do not like tucking in their shirts. The business effectively and creatively created a segment within the commercial clothing industry, which is perceived to be as saturated.
While their product is just a small alteration, a whole new segment can now be made from it.
4. Home repair niche markets
Examples within this space include house flippers in a particular area, people residing in areas and neighborhoods for over 30 years, and retirees who are on the lookout for ADA-compliant home renovations.
5. Personal trainer Niche markets
Examples within this space include police or military programs and candidates and expecting as well as new mothers residing in the suburbs.
6. Computer security Niche Markets
Numerous examples can be included in this market. Some of these are teaching new computer skills, kids getting their first Smartphone, and victims of cyberattacks, such as identity theft.
Wrapping it up!
In conclusion, if you have not yet engaged in niche marketing, it is a good idea to check it out.
It is an efficient marketing tactic when one needs to reach and connect with a smaller and specific audience. It also helps businesses establish long-lasting relationships with their audience and gain loyal customers.
The article should help you find a segment of customers who might be underserved. Methods, including other SEO tactics, audience insight tools, and keyword research, can help you identify, target, and, thus, connect with your niche market.
Want to learn more about Niche Market strategy for your business model? Then share your business details in comments and our experts will guide you in the process.