When we talk about internal customer service, what comes to mind is the exemplary treatment of customers from within an organization. Internal customers are those individuals and departments that obtain services from other departments of the same company. It ensures a cohesive working relationship between all departments involved and provides quality results.
Take, for example, a department of human resources that provides services to other departments such as payrolls, accounts receivable, and marketing. Internal customer service sets the standard for providing exemplary treatment to internal customers and guarantees that their requirements are addressed swiftly.
What is Internal Customer Service?
Internal customer service is a representation of the level of service that an organization offers to its employees and other departments. Offering a supportive and accommodating environment within an organization is what internal customer service entails.
This means providing products, services, advice, and guidance to departments about how best they can serve their external customers. Internal customer service also involves supplying assistance from one department to another when needed. Three features are commonly attributed to internal customers:
Closer relationships – Internal customers are more closely affiliated with the company in comparison with external customers. They regularly interact with the same systems, processes, and products offered by their organization.
Frequency of interactions – By attending to their recurrent internal customers, e.g. the IT department regularly aiding the marketing team, they can streamline service and optimize efficiency.
Two-way service – Whereas internal customers provide each other assistance when dealing with an external customer issue – such as a query – the onus is not placed upon them to offer support to the call center representative.
Examples of Internal Customer Service
Connecting with an internal support team member through live chat is the ideal option for inquiries that require a swift response.
Constructing a web form that allows employees to not only explain the issue they are facing but also select from an accessible drop-down menu to accurately identify the type of problem.
For a streamlined way to communicate with your support staff, create an email address such as [email protected] or [email protected] where employees can directly send their inquiries and questions!
Establishing a help desk where personnel can look up answers to frequently asked questions and locate the newest details about perks, regulations, etc. is an essential part of ensuring employee satisfaction.
Why is Internal Customer Service Important?
Providing top-notch service to individuals within your organization is just as, if not more important than external customer service. This practice of internal customer service entails employees being kind and professional when dealing with their colleagues and managers.
Having an internal customer service team is essential for larger organizations, as it empowers employees, encourages collaboration amongst teams, and ultimately strengthens the culture of the organization. While impediments in the workplace are unavoidable, dependable customer service from within your team guarantees consistent productivity.
The internal service team strives to ensure that your employees have all of the necessary resources for them to reach their goals, so they can spend less time on problem-solving and more energy cultivating relationships with customers.
Internal Customer Service Best Practices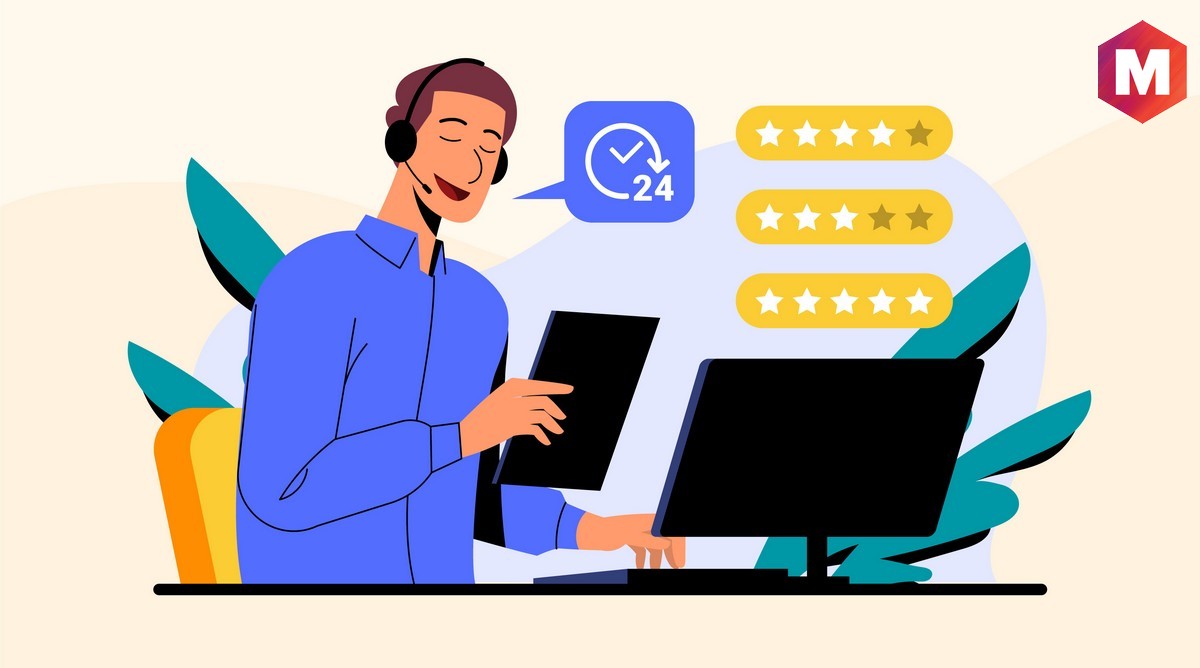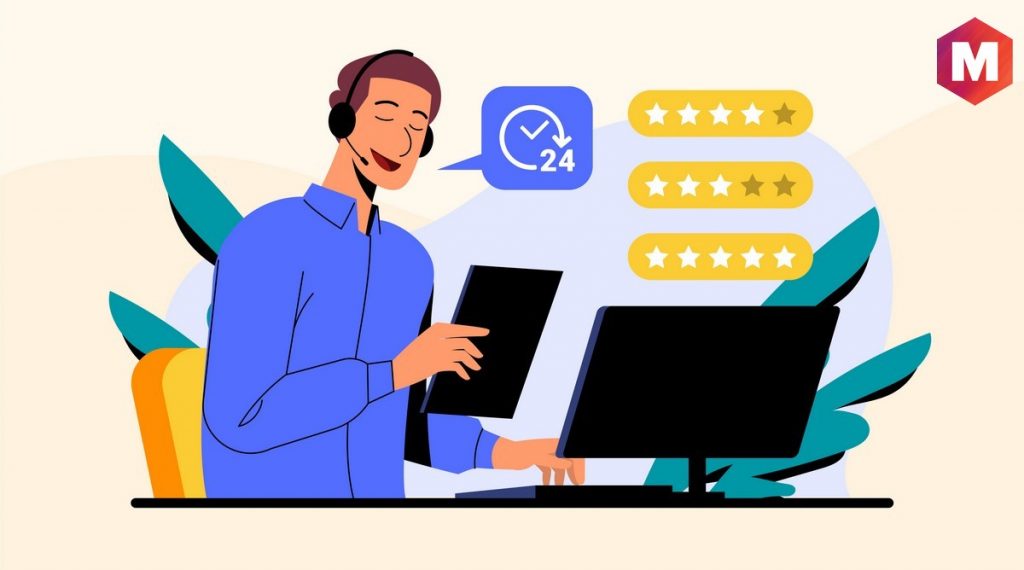 For ensuring excellent internal customer service and optimizing employee satisfaction, your internal team members should follow the below given practices –
1. Analyze the team's mission and objectives
Crafting a successful internal customer service strategy starts with a critical examination of your team's mission and objectives. It is essential to identify exactly what your team needs to be successful, so you can provide the best possible assistance that will help them achieve their goals.
For IT desks, HR departments, and other internal customer service teams to succeed in their mission of delivering first-class assistance, they must recognize their unique role within the organization. Their role is to support the operational side of the business, allowing marketing, sales, customer service, and product management teams to reach their objectives.
2. Utilize a consistent, daily schedule to power up your service desk
Establishing a daily schedule for your service desk provides employees with the certainty they need to confidently interact without stressing over potential disruptions. This is key to maintaining healthy relationships within your team and avoiding any unnecessary conflicts.
For example, the standard IT help desk operates between 9 a.m. and 5 p.m., while emergency requests can be directed to an on-call service outside of office hours.
3. Establishing transparent expectations will be paramount for success
Internal teams should be transparent with employees and let them know when they can expect a problem to be resolved. Just as support reps set expectations for customers, internal teams must do the same for their staff by providing a specific timeline for resolution.
Being open and honest, even if the answer isn't ideal, is necessary so that employees can effectively plan their workflow.
4. Harness the power of customer service tools to meet your customers' needs!
Customer service tools not only offer fantastic support to external teams, but they can also be incredibly helpful for internal groups as well.
With unified software across both parties, customer requests and daily activities become simpler to handle. Moreover, having the same platform in use ensures that information is shared more easily since everyone already knows how it functions.
5. Maintain an engaging conversational tone
When these teams collaborate with their internal stakeholders, the formality of communication can be toned down.
They should still act professionally and appropriately address coworkers, but utilizing a more casual yet friendly voice will ultimately create stronger connections between colleagues.
6. Make sure to be mindful of your employees' ambitions
Despite having a pleasant relationship with one another, internal teams need to recognize the goals of their teammate. If an issue arises that necessitates urgency and speed, they must respond quickly and provide a temporary solution.
If an issue continuously arises, it's essential to consider preventative options that will provide a long-term solution. By understanding and responding to objectives efficiently, internal teams can effectively address the problem in an organized manner.
7. Establish dedicated service benchmarks to raise the bar of excellence!
By establishing outstanding internal customer service standards, you can observe critical daily metrics for your team and make suitable improvements.
Metrics such as average response time, handling duration, and peak hours of operation are useful insights to access when planning out adjustments to services delivered internally. Gathering this data and delving into it enables you to maximize the effectiveness of all features within the organization.
8. Let your internal customers help themselves via self-service support options
Despite being available, some employees may struggle to access your internal customer service teams. To combat this, you can incorporate self-service support solutions that are readily available through laptops or smartphones.
Doing so not only saves time but also decreases the reliance on your customer service team for every single query. When it comes to offering superior internal customer service, is one of the best practices for effective customer interactions.
9. Harness the power of multiple communication channels
Connecting with your internal service teams should be easy. Each team must have email addresses and phone numbers for employees to easily access them when needed.
To ensure a seamless experience, the finest internal teams implement ticketing systems that can not only record requests but also keep track of their solutions too!
10. Internal customer service doesn't have to stop at the desk
Don't underestimate the value of your internal customer service team – they should be forward-thinking and reach out to other departments to proactively identify any issues that can potentially be resolved with their help.
This way, not only will they have the opportunity to solve current problems, but also avert potential ones in the future.
How to Effectively Implement Internal Customer Service
It is pretty simple. Implementing internal customer service includes the following tasks:
1. Give Your Employees the "Internal Customers" Label
Changing their titles would allow you to cultivate your desired culture since it will be present in the dialogue. Referring to someone as an "internal customer" instead of a "coworker" can make all the difference.
2. Equip Your Employees with the Necessary Communication Skills
Poor communication among colleagues can lead to a lot of delays and inefficiencies. Internal team communications training is an integral part of creating a successful company culture, as it has the power to strengthen employee engagement and make them feel appreciated. With proper internal communication, employees will be more productive and loyal to your organization.
3. Celebrate and Reward Exceptional Work
Reward and recognize those who go the extra mile to lend a helping hand to their colleagues from other departments in times of necessity or urgency. By doing so, you can motivate your employees to rise and contribute even more greatly towards the success of your business.
What is the difference between internal and external customer service?
As internal and external customers are quite different, so do the internal and external teams responsible for internal customer services and external customer services. Let's understand the difference between both now –
1) Internal service is the support that an organization offers to its employees
HR and IT departments are invaluable in delivering top-notch internal customer service. They are responsible for ensuring internal customer satisfaction. The internal support team member can provide information regarding –
Corporate policies, such as employee handbooks and DEI guidelines
HR tasks covering onboarding training to off-boarding processes
Administrative matters including pay stubs, tax information, and expense reports
Employee benefits like health insurance plans and retirement funds
Technology-related operations like information security protocols, device repair services, and troubleshooting
2) External service is the support that an organization offers to its customers
The customer service department, or more specifically our CX team, is dedicated to providing impeccable customer service. Besides, many corporations outsource their customer interaction services to a BPO call center, allowing an external organization to manage their interactions with customers in place of the business. Dependable external assistance teams can help you with the following:
Troubleshooting Assistance – When your product breaks down or is experiencing difficulties, get quick solutions here.
Product Inquiries – Learn how to use a product, understand its specifications and find out where to source materials.
Feedback & Feature Requests Platforms – Provide feedback on products or software features—and even request new ones!
Returns/Exchanges/Cancellations Support -Get an exchange or refund for a purchase; cancel subscriptions quickly and easily here.
Internal Customer Service Statistics and Trends
Examining the facts, it's evident that there is a wider tale about the employee experience and how work will evolve in the future. The pandemic compelled employees to reconsider their values and think carefully about what role work plays in their existence.
It is indisputable that Internal Customer Service is a critical component of any workplace environment. Prioritizing internal customer service means ensuring all employees feel respected, heard, and supported – especially during tumultuous times.
This investment in employee well-being will yield dividends for both employers and their workers alike. By providing internal customer service, we create a workplace where each employee feels valued and their requests are attended to efficiently.
Conclusion!
Achieving success in any organization requires excellent customer service, no matter who the customers are. It is essential to treat our internal customers with just as much respect and politeness as we would extend to external clients – after all, they are the vital lifeblood of the company!
Enhancing internal customer service requires a knack for listening and providing expeditious feedback, as well as forming methods to satisfy various requirements. Additionally, it is imperative to remain proactive when conversing with personnel to ensure contentment and commitment; moreover, offering the resources needed for them to prosper is essential too.
Liked this post? Check out the complete series on Marketing