Definition: The Betari Box is a model used to analyze attitudes and behaviors that contribute to or are the result of conflict. It states that our attitudes can influence our behavior, which in turn can impact the attitudes and behavior of others. This creates a cycle of conflict that can be difficult to break.
The other names of Betari Box are Betaris Box, Betari's Box, and the Cycle of Conflict.
It shows how people are affected by the way you respond to them and suggest that if you alter your behavior or attitude in any way, it will change people's behavior towards you since your behavior also changes. It talks about the relationship between attitude and behaviour like negative thoughts can lead to negative behaviour while positive thoughts can lead to positive behaviors.
By understanding the Betari Box Model, we can gain insight into how our attitudes and behaviors are related. We can also learn how to break the cycle of conflict by changing our attitudes and behavior. Change starts with us, so by proactively making small changes in our attitudes and behavior, we can make a big difference.
What is Betari Box?
The Betari Box is a circular model that shows how our attitudes and behaviors are linked and how they influence others' attitudes and behaviors.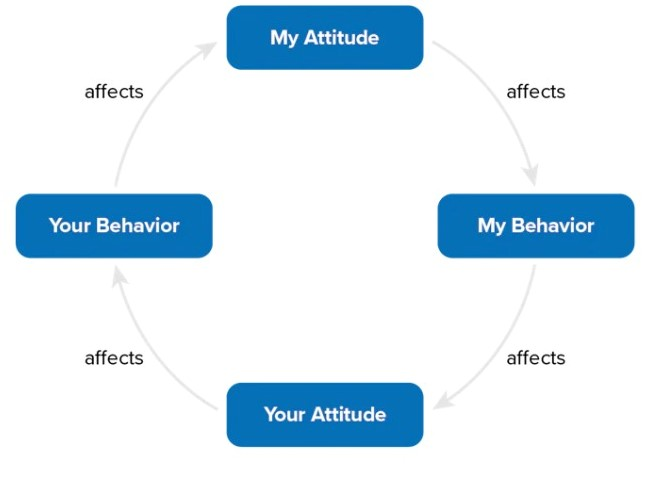 The Betari Box model explains how our attitudes and behavior can create a conflict cycle. It shows that if someone has a positive attitude, it can be contagious and lead to a positive mood. If someone has a negative attitude, however, it can lead to a negative mood.
This can be seen in how we display our body language. If someone is positive and upbeat, it will often lead to others feeling the same. Conversely, if someone is negative and hostile, it can lead to others displaying the same body language.
How Does Betari Box Model Work?
This Betari Box concept primarily works on the fact that all of us can select a particular attitude towards different people.
For example, you are positive, dominating, happy towards some people, negative or positive towards other people. All of these show that you unconsciously select an attitude when you see a person or interact with him.
On the other hand, this model suggests that we can do this consciously by selecting what attitude we want to display to each person — for example, tuning our brain to stay positive and talk nicely when we interact with our annoying colleagues.
The model strongly believes that your attitude affects your behavior, which in turn affects your attitude, and the cycle continues. This model is also known as the cycle of conflict.
Mood affects our frame of mind, and it plays a vital role in our behavior toward other people. For example, when we are feeling very negative, we exhibit the same negative behavior to the people around us.
We can be angry, impatient, or display any other negative traits which will demotivate other people. The model suggests that people should recognize these behaviors and change their attitudes, which in turn will change their behavior.
How Does Our Attitude Affect Our Behaviors?
Our attitude directly affects our behavior. If we are in a positive frame of mind, then our interactions will be more pleasant and thus have a positive effect on the people around us. On the other hand, if our attitude is negative then our behaviors will also be negative.
Therefore, it is important for us to understand that our own attitude can shape how others perceive us and how they interact with us. So our positive attitude and behavior will influence others to give positive responses.
The Betari Box model suggests that we can consciously choose our attitude and behavior towards others and it helps us to maintain an appropriate level of communication in difficult circumstances.
How Our Behaviour Affects Others' Attitudes?
Our own behaviour is a reflection of our attitude and can either positively or negatively affect the attitudes of others. Hence, our behaviors directly affect the attitude of others. If we often display positive behaviors, then this will positively impact others. Similarly, if we tend to act in a negative way this too will begin to shape how others perceive us. Hence our behavior will be mirrored in others' attitudes toward us.
For instance, when we practice empathy and understanding this often leads to a better connection with others. In addition, if we make an effort to engage in meaningful conversations and treat people with respect, then this can lead to a more positive attitude toward us.
How to Break the Cycle of Conflict
We need to be aware of the linking attitude and external behaviours in order to break the cycle of conflict. Let's go through the steps that can help you break the conflict cycle –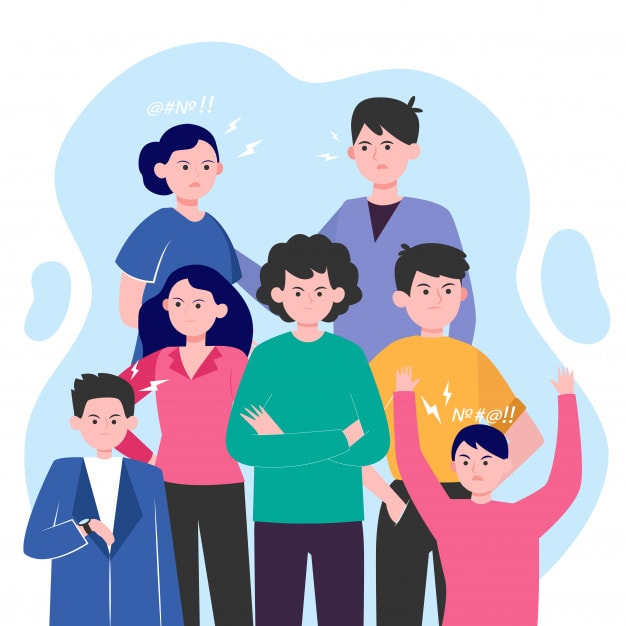 1. You have to understand that your attitude will be reflected in you as it is affecting others. The way you behave with other people is the way they will end up feeling. For example, if you are hurt, you automatically try to hurt somebody, which is bad. The negativity spreads like a plague from one person to another. On the other hand, if you are happy, it spreads similarly from one person to the other.
2. The important thing is being aware of what you are feeling. The conscious thought process stops when feelings take control of your action. It is imperative not to let feelings take control of your behavior. If you are aware that your emotions are getting better, then you should consciously intervene. Before making an emotional outburst, the best way is to stop for a minute, think about what you're going to do, and analyze if it is going to make things right. If it is merely venting out, then you should not let your emotions get the better of you. Many people regret not thinking for a moment before taking some steps or actions that could have changed the course of their entire lives. A simple smile can often break a Negative cycle or a hate cycle.
3. Whenever someone says something negative to you, you can choose to either respond to him in his way or respond kindly. Some people are going to have a bad day, and it may not be your fault. But since you are present in front of that person, there is a very high chance that the entire venom of negativity spills on you. Before you react, understand that the person may be going through a tough time. While it may not be reasonable to smile every time someone slaps you, it sometimes makes a difference.
4. Some people have some bad days, and there are outbursts of negativity. Others are consistently negative. If a person is purposefully negative or spreading hatred, then it is time that you should stop being kind or responding in a good way and try to analyze what is bothering him. Replying in a positive way to a negative reaction is okay initially, and sometimes but if one person is consistently negative to your positive replies, then you should intervene. Try to ask the person the reason for his negativity and, if possible, help him solve it.
5. To be better at your behavior with other people, it is highly recommended to work on your emotional intelligence. If you're healthy emotionally, you will be able to control your emotions consciously, and impulsive behavior will not be a part of you. Emotional well-being is different from physical well-being, and a person should practice controlling extreme negative or positive outbursts.
Conclusion!
Thus, the Betari box theory suggests that moods influence our behavior, but if we control our emotional reactions, then the behavior can be dictated on our terms.
It is a good thing to do, especially in a workplace where frequent emotional responses may not be welcomed.
Liked this post? Check out the complete series on Marketing