Marketing collaterals are the collection of media used to make prospects and customers aware about how their problems can be addressed and, thereby, making people know about your products and services, so that, they remember your business while making a purchase decision.
This work is done by the marketing team and is usually provided to people free of cost because these collaterals will play the role of advocate for your business and the business that you will get will be of more value than that of collateral itself. Conventionally, these marketing collaterals were physical items such as brochures and data sheets and were handed to people by hand or were placed in the locations easily accessible by people.
Nowadays, this can be done through digital material like websites, blogs, vlogs, podcasts, and videos etc. Customers can access these collaterals through multiple channels and even they seek such information actively.
Hence, the collaterals of a business are important than they were ever in the past. With the easy availability of technological equipment, it is easy for a marketing team to produce a good-quality of and engaging marketing collaterals. All businesses market themselves, in the ways that we aren't even conscious about- for example, pop-up ads throwing offers on our face every time we visit a website or emails and messages.
All the marketing tactics like website, podcast, or blog have a single purpose that to make a place the minds of people and little efforts to personalizing them can make people get drawn more towards your business. In this article, you will learn about all existing marketing collaterals and how to use them effectively.
1) Blog posts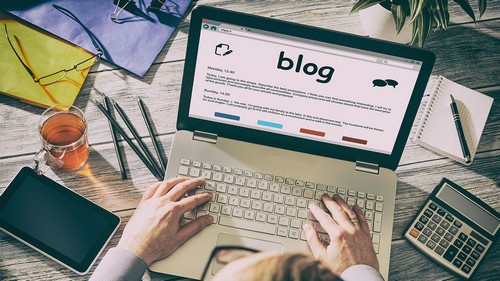 Blog posts are a great way to make your prospects aware of a lot of information. Make sure that your blog posts are not only about selling products and services. Instead, they should provide information to help people in solving their problems and getting solutions for what they are looking for. Blog posts are the best method to explain anything in detail.
You can use blog posts to talk about the topics which are not directly connected with your product. Nowadays, every business makes the use of blogs to a built relationship with their customers and reach them without the intention of sales. Creating a blog is not rocket science, you can start your own blog in 5 minutes on a platform like WordPress.
2) Biographies of Founder and executives
It is wise to include biographies of founders and executives of your company on your official website. It will do the work of social proof and explain to your visitors about them and their success stories. In this way, you can create a positive image of your company, because people have a tendency to associate your company with its leaders' accomplishments.
Find the information about your bosses on their LinkedIn profiles, if they are too busy to dictate their achievements to you in-person and write a compelling bio about them and upload it on the website only after taking approval.
3) Company Awards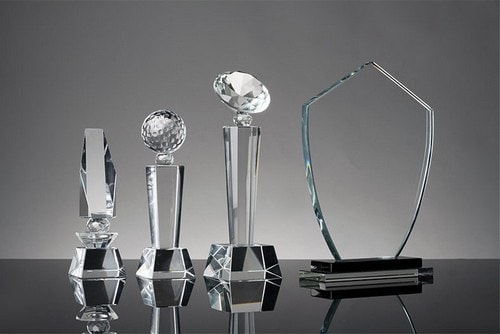 Including your company's achievements on your website is a good way to make your visitors know about the good-will of your company.
It is an excellent way to demonstrate your quality work to your customers. If your company has some real achievements, don't hesitate to show them off on your all online platform. If your company hasn't won any award yet. You can apply for the awards. Google about the relevant awards and apply for them. For instance, a content marketing company can apply for a content marketing award.
4) Case Studies
Mentioning the case-studies of people who have actually gained positive results by using your product is an excellent way to persuade your prospects. For example, if you are selling some health product, you can illustrate the results your customer gained after using your product. Powerful companies can use case-studies to advocate their good work, because, a case-study provides strong evidence to convince your prospects.
It is advisable for you to make a separate section for case-studies on your website. Case-studies can be created by interviewing your loyal customers and taking their reviews. After taking their consent you can put about their story on your web-page and if your customer is extremely satisfied with your service, you can also put their email address (only after taking their consent) for people who want to reach them.
5) Company's background
People trust only the people who they trust. It is wise to make your first move by writing about your company's background. Write the story of how your company was founded and how your company progressed in the initial years and how your company tackled with the hardships, also includes important milestones and values of your company. In this way, your potential customers can relate to your company more.
However, mention the story of your company only if it is worth mentioning. Do thorough research on the background of your company before putting it out there. In addition to this, you can also include some visuals and make everything personal as much as possible.
6) Email Signature
Yes, your email signature is also your marketing collateral, because you send out thousands of emails every week. Therefore, your email signature is an effective and cheap way to make an impression on the minds of your customers. it is not difficult to create your email signature. You can create an attractive email signature using many free of cost online signature generator and you can take the help of professionals if you have a high budget.
7) eBooks and downloadable guides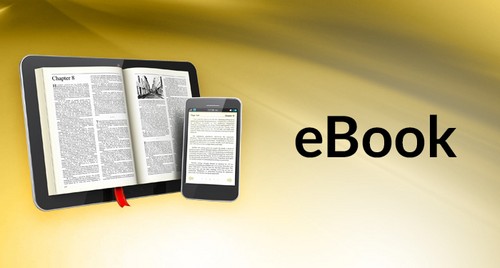 In the era of the internet, eBooks and downloadable guides are perfect marketing material. People love the word "free" and they would never deny getting eBooks and downloadable guides which are informative and entertaining free of cost. Your PDF files must not contain useless information.
It must be full of useful, supportive and actionable information. It is one effective way to generate leads and gather emails. Compile an eBook containing all the relevant information about your product and services and offer it free of cost on your official website.
You can also ask interested people to submit their email address before downloading the material. In this way, you will be able to reach them later and convert them. eBook templates can be obtained from Google Docs or word. Include all the information such as your company's background, information about your products, case studies, and a few additional articles related to your product.
8) Landing pages
There isn't much difference between a website and a landing page. The only difference is that the landing page only focuses on sending your marketing messages. Unlike a website, it is completely free of any distractions, links or ads. It is only one page long and mostly includes call-to-action content. The content on the landing page concentrates on the most important features of your products and services.
There is one advantage of having a landing page that is rather than putting all your ad campaign on the home page you can simply build and alter a landing page according to the requirements of your ad campaign. You can code your landing page on your own. Otherwise, there are tools like Instapage, Leadpage, and unbounce which can be used to create an attractive landing page within a few seconds.
9) Explainer videos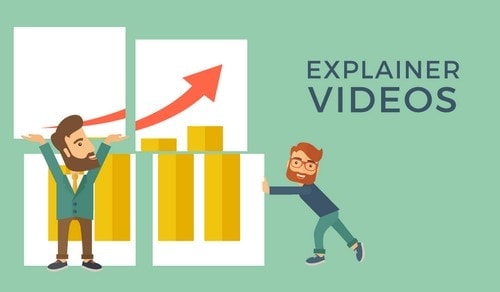 According to a survey, people spend almost 500 million hours on YouTube watching videos. That means people love to watch videos. So why not use videos to market your product. Explainer videos can be used to explicate about your products and services in an entertaining and educative way. Or you can make Explainer videos to explain the functionality of complex products.
Using explainer videos is beneficial if your product can be explained within 1 or 2 minutes. Make a video, upload it on the homepage of your website and then share it using your social media handles. You can use tools like Biteable or Pow Toon to make explainer videos on your own. Else you can hire professionals to make explainer videos for you.
10) Mission Statement
A mission statement is as its name suggest a strong bold message of a company for the world. it acts as a compass of your company and gives directions to your employees. Put your mission statement on the website if it is in the alignment of your company's message. Take the help of online tutorial and tools to create your unique mission statement.
11) List of partners and Vendors :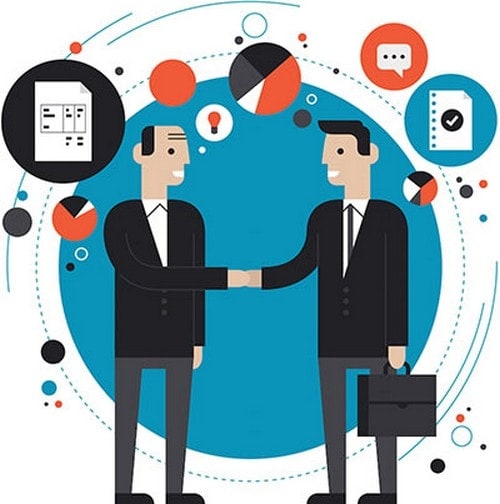 This section will help to demonstrate your powerful collaboration with similar industries. People tend to trust a company more if it is associated with other trustworthy companies. In this way, you can build your image in the eyes of your prospects. It requires to create a separate page on the website of your company. Create a simple but subtle list of all your vendors and partners and put them so that it is easily visible.
12) Portfolio
A portfolio is useful for business where you create products and services. For example, don't miss to add all the websites that you have created in the past if you design websites for other companies. A portfolio can be created manually as well as using a tool like Crevado. No matter how you create a portfolio to make sure it is accessible online. Make sure to include your best and creative work in your portfolio, because it is going to make your first impression on your prospects.
13) Newsletter :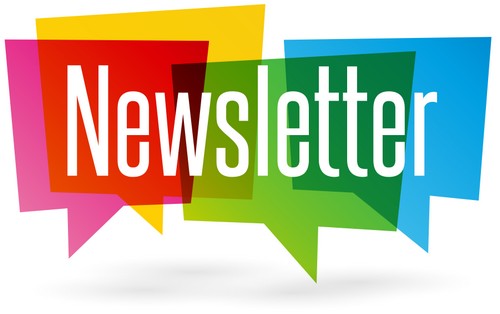 A newsletter is sent to the subscribers using email. A newsletter contains a variety of valuable news like important news related to the company (any new product launch, awards, conferences etc.), content related to the company's product and services. Set up the list of emails of your subscribers before starting newsletter service.
List of subscribers can be created by using other marketing collaterals like eBooks and downloadable content. There are various tools like MailChimp, Send pulse, Mailjet, or Campaign Monitor to create your Newsletter. However, to make it more personalized, powerful companies can have a dedicated marketing team to create newsletters for your company.
14) Press Releases
Press releases are important for any company to build its reputation. Press releases include newsworthy and important news about the company. You can also print press releases and hand to your customers. take the help of online tutorials to create your press release.
15) Press Mentions/Clip Files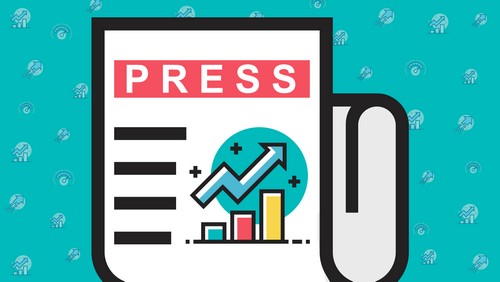 Don't forget to include your positive press mentions on your website. A new company doesn't usually get mentioned in the press. However, an old company can have many positive mentions in the press. Make a creative clip of all press mentions and make it part of your website to let your prospects know about them. It is simple to create press mentions. You need to simply link all the mentions properly and put it on the website.
 16) Product Comparison Pages
 In the modern era, there are many options for a single product in the market and there is always a comparison between the features and price of a product. Make sure to make a separate page for comparison so that people can compare your product and services with your competitors. The criteria to design your comparison page should be to look superior to all other similar products you are comparing with. You can take help of various online pages to create an effective comparison page.
17) Price List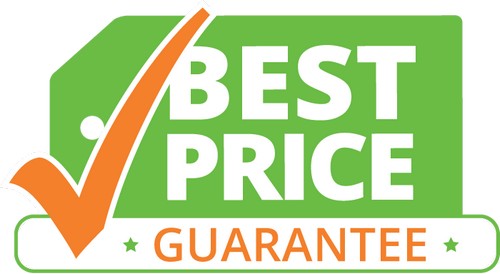 You can create a list of prices of all the products sold by your company and send them to your customers using email service or handing out a printed page. It is advisable to keep a list on your website too so that if anyone wants to know about the price of any product, they can find it easily on your website. You can use Photoshop and other similar tools to create your price list.
18) Testimonial and Reviews
Make sure to get testimonial and reviews from the customers who like your products and services. These days mentality of people have changed, they usually don't trust what an advertisement is saying about the product, but they trust on people like them who have used your products or services and got positive outcomes.
Hence, it is important for a company to proactively ask customers to review their services or simply pick the reviews given by your customers on various platforms and make them part of your website. You can either create a separate page for reviews and testimonials or you can make them part of your landing page or home page.
19) Products guide or Catalog
If your company is selling products whose functionality is needed to be described in detail then you must create product guide or catalog to explain all the facet of your product and put them on your website where people can find them easily and download them.
It is one of the best ways to nurturing your prospects while guiding them. It is a must for a company to create a catalog if they are selling multiple products. A catalog can assist your customers to have a comprehensive overview of products. Making a catalog is not an easy job. Collect all the information about all your products and put them in a format to make an attractive catalog.
20) Vertical/Industry page :
Some products can be used in different industries in different ways. You can use this information and create a separate page for each industry. For instance, if your product can be used in both manufacturing as well as the real estate industry create a separate page for both of them and explain how to use them in detail.
In this way, your prospects can know about your product and use them to solve their problems. On these pages, you can also include testimonial and reviews by people who have used your products in that industry.
21) Sales Presentation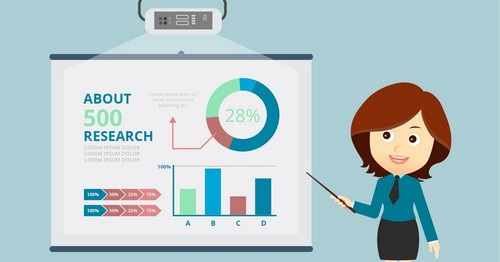 A sales presentation is a useful way to sell your product by stressing on its uses and advantages. Make sure not to make your sales presentation product or service-centric, but it should be designed in such a way that it seems to be providing solutions to customers' problems. Sales presentations can help to convince your customers by making them more about them and less about selling purpose.
22) Website
A website has become an integral part of every business. People search for the website of a company before making a purchase decision. A simple, user-friendly, and informative website can help to boost your business. You can either go to an agency to get your website designed or you can also create your own website using platforms like WordPress or Clutch.co.
23) Warranty sheet
A warranty sheet is necessary so that your customers can make repairs within a certain period of time. Simply make warranty sheet accessible to the customer so that they don't have to hassle to get it.
24) White Papers
A white paper contains detailed information about a complex topic. A white paper must be well research and backed by it and also contain valuable and actionable information about a certain topic. The topic must be related to the business. There are many tutorials available online which can be used to prepare white papers.
25) Business Card
You will never see a serious businessperson without his/her business card. Because they are useful for people to contact you. even it is an old method but it is still used by most businesspersons. They assist people to swap contact information quickly and without any hassle.
You should never forget to carry your business card when attending conferences and business meetings. There are many services providers who can create and produce business cards for you. otherwise, you can create your own business card on Shopify or Canva and get them printed.
26) Brochures
Brochures are a colored paper which provides information about your products and services. You should use appealing colors and design to make them. You can distribute brochures on events like conferences, press release etc. it is not very expensive to get them prepared from a local shop. You can design them on your own or you can use free online templates.
27) Company folders
Company folders are designed in such a way so that they provide comprehensive information about the company and its services. They can contain other marketing collateral materials like brochures, business card, pamphlets, product presentation, and other similar relevant documents. They should be designed in such a way so that they grab the attention of the prospect. You can get your company folders made from company folders.
28) Calendars
Calendars are one of the best offline marketing collaterals. People need calendars and love to get them free of cost. So, you can get ready branded calendars and give to your prospects free of cost. They are the best way to remind your customers about your company every day. Other then calendars, you can also use pens and cups to promote your brand. You can create them on your own using online tools like Canva and get them print in bulk from a local printing shop.
29) Direct Mail
Though direct mails have become obsolete in the present era of technology. However, there are certain companies which still use direct mails to send out their letters and printed stuff. You can use this method as an additional method to surprise people by getting creative and personalized. It is difficult to make it happen because there are not many people who are still providing this service. You can find a direct mail provider online to get your job done.
30) Company/Product/Service Fact Sheet
The fact sheet provides information to prospects about the company, services or products. They provide summarized well-designed the most important information on one page. They are easy and cheap to produce. You can use many online templates and get them prepared from a local printing shop.
31) Flyers
Flyers are a well-designed, colorful and attention-seeking piece of paper. They provide information similar to brochures. They are handed out to people to make them know about your products and services. They should be designed in such a way so that people can get useful information in one glimpse. There are many free of cost as well as paid flyer templates available online. You can find them on GraphicRiver, Freepik or Venngage's flyer templates.
32) Branded Envelopes
Branded envelopes are kind of offline email signature. They can be used to stand out among others and to make an impression. make sure to include branded envelopes of your company while sending out letters. You can get it designed from your creative team and get them printed in bulk from a local printing shop or you can get them made from envelope.com.
33) Point-of-sale Displays
It is a good way to increase the sales of your product by displaying it. This platform can also be used to provide additional material related to your product like flyers, brochures, or free samples etc.). Point-Of-Sale (POS) display can be get customized from companies like Smurfit Kappa and Creative Display Now.
Above were all the different types of Marketing Collaterals you can use in a marketing strategy and also the collaterals you should keep a track of.
Here is a video by Marketing91 on Marketing Collateral.
Liked this post? Check out the complete series on Marketing