Forecasting is basically done to project or predict a future event. The forecast is made on the basis of performances of past and present and trend going on at present. On the other hand, planning is the process of conscripting plans for something that you want to happen in the future.
Planning is also done based on the performances of past and present and also expectations from the future. Both forecasting and planning are important managerial functions which are pertinent for other functions.
In simple words, we can say that forecasting is to talk about what could happen in the future depending on the performance of a company at present or in past years. Whereas, planning is doing the thinking before you take action and to decide in advance that what should be done in the future.
In this article, you will learn about what is forecasting and planning is and what are the main differences between both of them.
What is forecasting?

Forecasting is analysis and clarification of a state of future regarding the operations that you are planning to undertake. In the process of forecasting, information from both past and present and also facts are taken into consideration to foresee future events. therefore, we can say that forecast helps us to look forward to predetermining trends and events of the future and also their possible impacts on the organization.
Managers working at different levels of an organization perform forecasting. I addition to this, sometimes experts like economists, analysts, and statisticians are also performed forecast for the organization. Forecasting is of two types:
Quantitative Forecasting Methods:
Extrapolation
Time Series Analysis
Regression Analysis
Econometric Analysis
Qualitative Forecasting Methods:
Consumer Surveys
Delphi Method
Executive Opinion
No forecasting techniques will get you 100% accurate predictions for the future course of events. There is always a presence of little bit amount of guess which increases the chances of error and hence, risks.
What is Planning?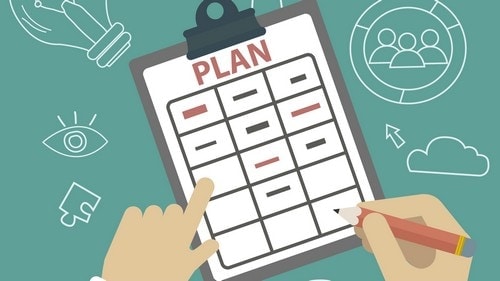 Planning is one of the many basic managerial activities. It assists in establishing how, when, and what something should be done. With planning, you decide a course of action for the future, whose focus is to reach a certain undertaking in the future. it is an intellectual, goal-oriented, and all-pervasive activity.
Planning helps the firm to get connected with the future environment by bridging the gap between present and future environments. Planning infers establishing future actions and making prearrangements to attain them. in the process of planning, relevant information and facts are collected and analyzed and assumptions and locations are made according to the decided plan.
In simple words, we can say that planning is to look ahead and take a peep in the future so that you can prepare for approximate events in the future. this process assists organizations to establish their resources according to the objectives and opportunities of the future.
Key differences between Planning and Forecasting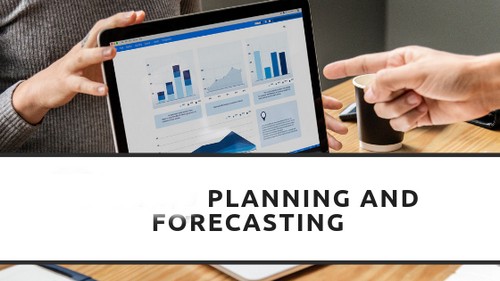 | Planning | Forecasting |
| --- | --- |
| Planning is a process of looking into the future and plan course of actions for future for organization and make preparations for different departments accordingly. | Forecasting is a process of making a prediction for the performance of an organization in future on the basis of its performance in past and present. |
| Planning is based on pertinent information, objectives, and forecast. | Forecasting is based on assumptions and speculations which requires a certain degree of guess. |
| It is concerned with assessing future and preparing for it. | It is concerned with approximating future events and trends. |
| Planning stresses on expectations and facts. | Forecasting stresses on facts only. |
| It is the responsibility of top level of managers. | It is the responsibility of managers at different level and also experts of different departments. |
Conclusion
The processes of planning and forecasting both require certain abilities such as farsightedness, reflective thinking, experience, decision making, and also imagination. It is the responsibility of top managers and managers at different levels to perform these tough tasks efficiently and effectively.
Therefore, the top management is required to have these abilities to shape the future of a firm. Forecasting is also an important part of the planning process because a huge part of planning is reliant on outcomes of the forecast.
If you liked this article, we bet that you will love the Marketing91 Academy, which provides you free access to 10+ marketing courses and 100s of Case studies.