When it comes to selling products, there is often confusion between packaging and labelling. They each serve a different purpose but they are both essential elements that work together to create a successful product launch. Packaging is the physical structure of the product while Labeling is the information associated with the product. Packaging is designed to protect the product, make it easy to transport, and appeal to customers. It is often important for packaging to reflect the brand identity and be eye-catching to draw the attention of potential buyers. It also needs to have information about any hazards or instructions associated with the product.
Labelling on the other hand is all about providing customers with the information they need to make informed decisions. Labelling must include all relevant legal requirements such as product name, ingredients, nutritional information, and any warnings or cautions needed. Labeling packaging is a way to provide information about a product, closely related to packaging. The difference between packaging and labelling is that while the former provides physical protection to a product, the latter provides information such as ingredients and instructions. When it comes to selling products, packaging, and labelling go hand in hand. Packaging can influence customer choice while labels provide them with the essential information to make their choice. By understanding the difference between packaging and labelling and using them together effectively, businesses can create successful product launches.
What Is Packaging?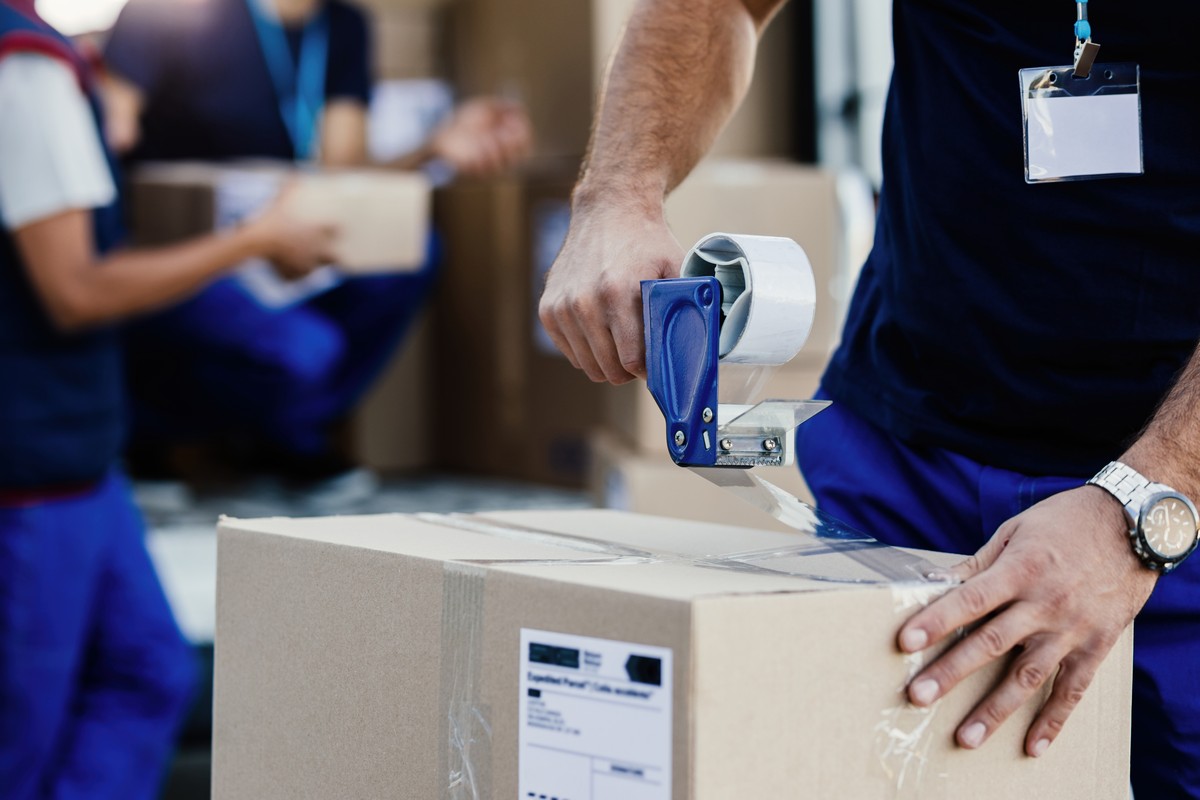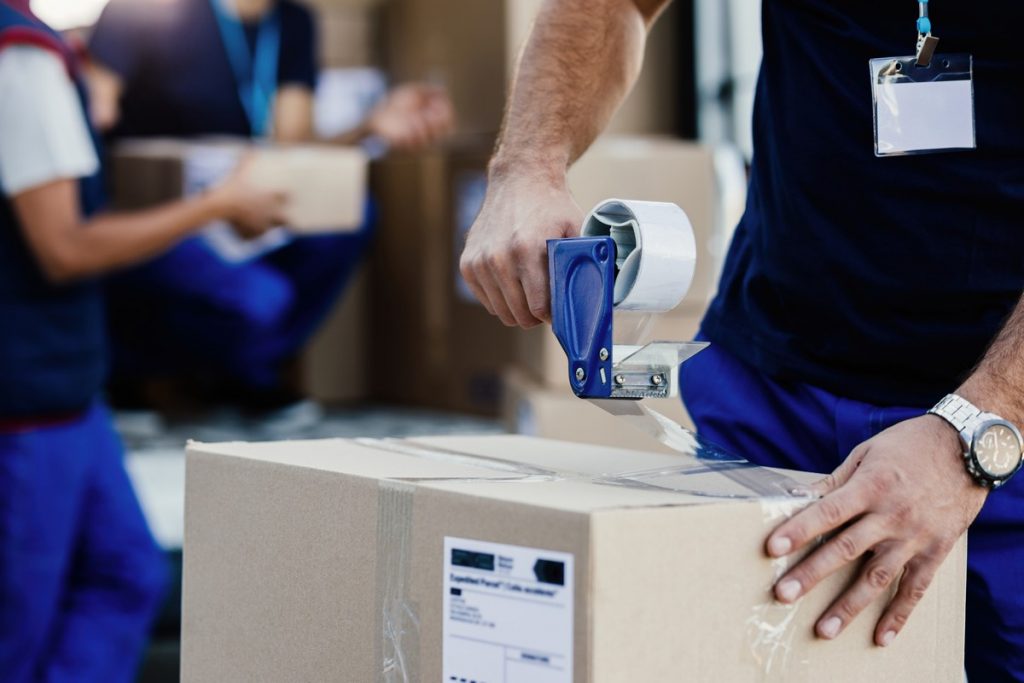 Creating the perfect package is an art form that involves both designing a visually appealing product container and manufacturing it to ensure protection during transport. Packaging serves not only as protection but also can be used to create brand awareness, making products easily identifiable by store staff while on shelves.
Product packaging encompasses everything from the material and size of the container to labeling and even print design. Packaging materials can range from cardboard boxes to plastic trays, depending on the product being protected. Printing options for containers include labels and other branding information such as logos, colors, font style, and text. All these components are carefully selected to create a package that stands out from the competition.
Many materials are available to protect and secure items in quality packaging while they are being shipped, including but not limited to:
Bubble wrap
Shrink-wrap
Corrugated cardboard box
Air cushions
Plastic
Wood
Paper
Metal
Cellophane
Cloth
Styrofoam
Polythene
What Are the Types of Packaging?
Packaging refers to the process of encasing a product for protection, convenience, and handling. Its three different types are-
Primary Packaging: This type of packaging is typically the first line of defense for a product. It is directly in contact with the product and serves to keep it safe from external elements. Primary packaging includes items such as clamshells, shrink wraps, blister packs, and boxes.
Secondary Packaging: Secondary packaging is the layer of packaging that wraps a group of products together in a single unit. It usually refers to cardboard boxes, heavier plastic wraps, and shrink wrapping. Secondary packaging helps keep related items together for easy transport and display.
Transportation Packaging: Transportation packaging refers to heavy-duty materials such as pallets and crates used to move goods safely from one place to another. This type of packaging also includes protective covering like bubble wrap, foam, or corrugated board sheets.
Custom packaging is designed to meet the needs of your business. Innovative packaging helps strengthen the brand image, and innovative designs can help attract attention from customers. Quality packaging should not only protect the product but also promote your brand.
What Are the Benefits of Packaging?
Mitigating contamination: A product packaging material is designed to protect the product from contact with dirt, dust, moisture, and other environmental contaminants. This is especially important for food items or products that can be impacted by external elements.
Product identification: The packaging provides a surface that can be used for labeling to help identify the contents inside the package. This makes it possible for customers to quickly identify the product they want without having to open multiple packages.
Brand reinforcement: Product packaging design can be used as a powerful marketing tool that reinforces brand identity and communicates key messages about the product.
Enhancing shelf appeal: An appropriate package for a product can help enhance its visibility on the shelves and create an attractive product presentation.
Protection during transit: Tertiary packaging is used to protect the products from damage during transit or distribution. This can prevent loss of sales due to damaged or unsellable products.
Brand and product differentiation: Packaging often plays a role in helping differentiate one brand and product from another, making it easier for customers to choose the product they want.
Stopping leakage: Product packaging provides a barrier between the product and outside elements, which helps prevent leakage. This is especially important for products like food and beverages that are prone to leakage.
What Is Labeling?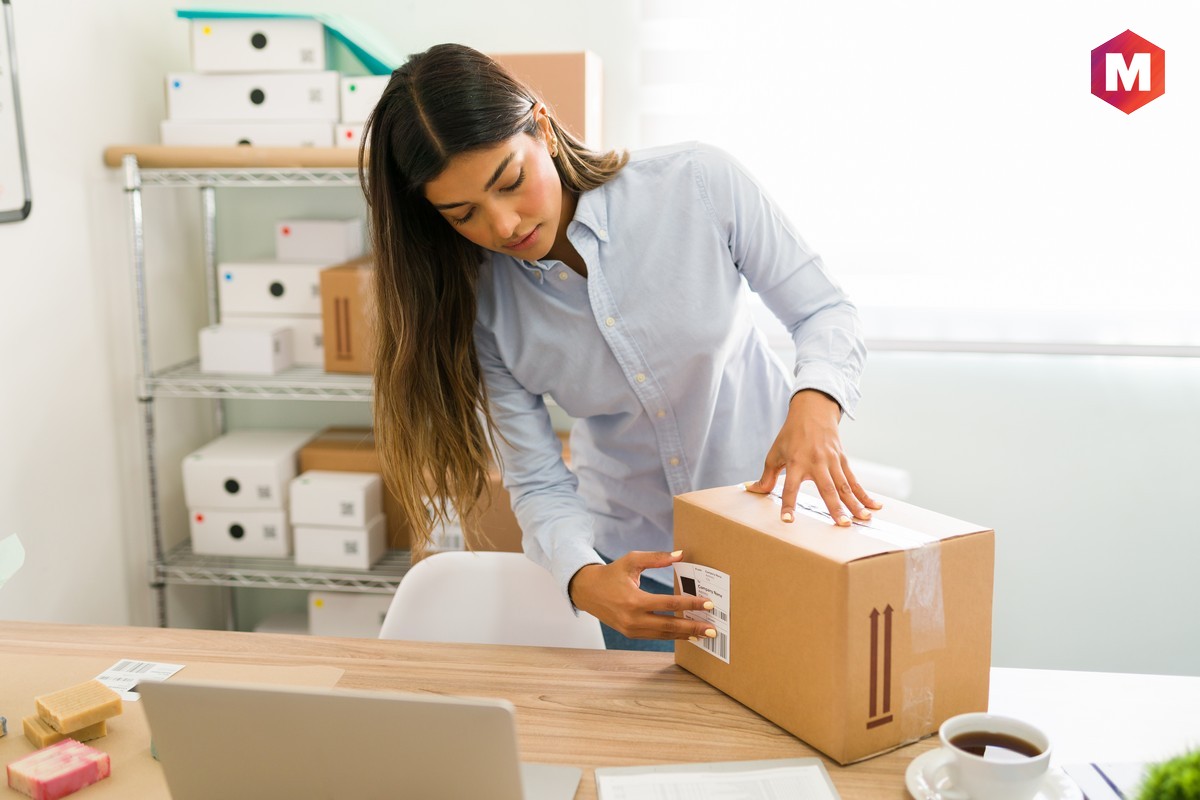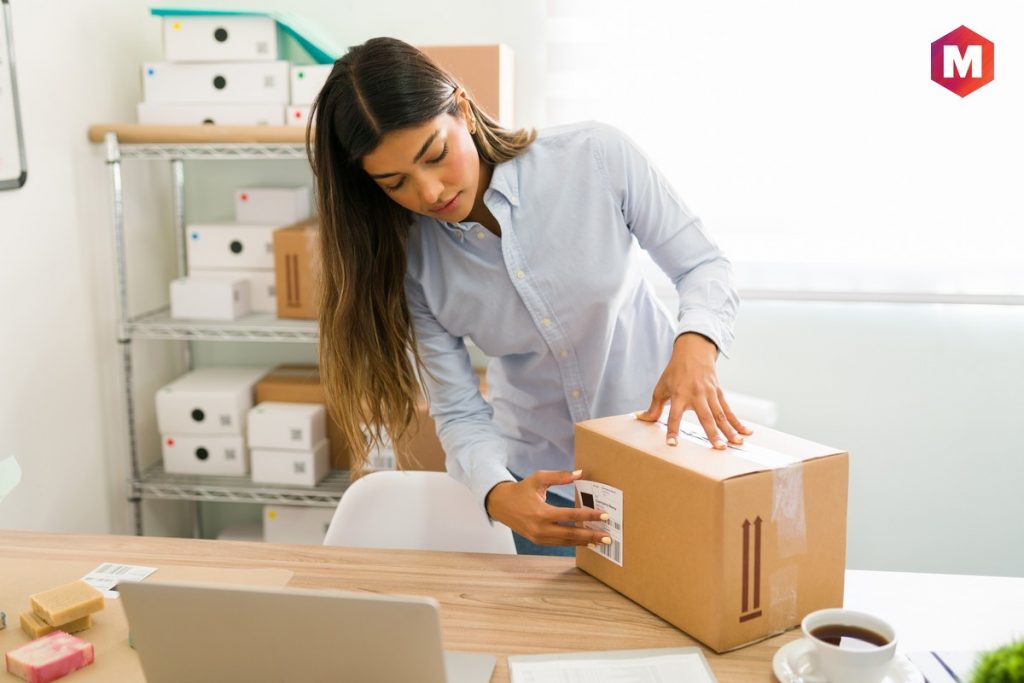 Labeling is the act of applying information about a product onto its container or package for identification purposes. This can include brand names, logos, ingredient lists, expiration dates, nutritional information, and more. Labeling helps customers make informed decisions about their purchases, as well as helps manufacturers meet regulatory requirements.
A label prominently showcases information such as:
Brand Identity
Name of the Product
Product Attributes
Ingredients
Directions for Use
Warning Statements
Regulatory Information
Product Price
Barcode
Quantity
Inventory Code
Batch Number
Expiry Date
Product Weight
What Are the Types of Labels?
Labels come in a variety of shapes, sizes, and materials. Common label types include:
Brand Label: A brand label is a unique identifying symbol used to represent your product or company. These are commonly found on consumer and commercial products to differentiate them from competitors.
Grade label: A grade label is used to denote the quality of a product or service. This type of label can be found on food products, automotive parts, and other items that require specific grading standards.
Descriptive label: Descriptive labels provide consumers with information about a product such as ingredients, nutritional content, and other details. This type of label helps customers make an informed decision when purchasing a product.
Informative label: Informative labels provide detailed instructions on how to use a product safely and correctly. This type of label is often found on food products, medications, and other items that require special instructions for proper usage.
What Are the Key Differences Between Packaging and Labeling?
Packaging and labeling play a vital role in any business be it perishable food products or cosmetic boxes or any other custom boxes. There are many different types of packaging and labeling. Packaging refers to the physical container for a product such as paper bags or custom boxes. Labeling is the application of information and visual graphics to a package or container such as product name, safety or usage instructions, or other information.
The key difference between packaging and labeling is that packaging is concerned with the physical container, whereas labels are about the product information printed on the container. Packaging is often more focused on the final consumer, whereas labeling concentrates more on direct contact with customers by providing safety instructions and other information and attracting customers.
Let's have a look at the differences on different grounds-
Objective
The primary objective of packaging is to protect the product inside while labeling provides relevant information about the product.
All forms of packaging are crafted to offer a layer of protection, while primary packaging strives to draw in customers with vivid colors and graphics. Labeling then further educates shoppers on the product's contents.
Design
Packaging is designed to be physical protection for the product inside as well as an attractive part of the presentation, while labels are designed to display important information. Labels are commonly kept straightforward so that text stands out. For them to be successful, descriptions and other information should convey a persuasive message to customers, thus the label must be legible.
Packaging is an invaluable marketing asset, capable of captivating customers with its creative designs. Not only can it aesthetically boost the presentation of any product, but become a critical marketing tool for your company's brand image that will leave a lasting impression on customers.
Function
The primary purpose of packaging is to safely contain and store a product while it's in transit or storage. Packaging serves a dual purpose, acting as both an eye-catching marketing tool and a protective shield for products. Not only does it help to promote the product visually, but it also keeps out moisture and safeguards against any potential damage during transit.
Labels provide essential information such as ingredients, nutrition facts, and other product details. Labeling is designed to help customers make informed decisions about a product by providing them with pertinent information and key features. This allows potential buyers to evaluate the item prior to purchase, giving them peace of mind in their buying choice.
Legal Requirements or Regulations
Packaging must adhere to certain legal requirements such as child safety mechanisms or material regulations set by the government while labeling must abide by laws that regulate the disclosure of information on physical packages. For example, food products in many countries are required to display nutritional facts on their labels.
Adhering to government regulations is paramount, and labeling plays a critical role in meeting these standards. Packaging for perishable food products is held to a particularly high standard, as it must meet strict requirements to keep the products safe and fresh.
Tabular comparison – Packaging vs Labeling
| Packaging | Labeling |
| --- | --- |
| It is the physical material that acts as a container for goods. | It is the label that is placed on the package to identify and provide information about the product. |
| It also provides protection to goods during transportation, storage, and handling. | Labels are printed with information such as product name, manufacturer's logo and address, user instructions etc. |
| It includes primary and secondary packaging. | It includes pressure sensitive labels, RFID tags etc. |
| Primary package is the material that comes in direct contact with the product. | Pressure sensitive labels are one of the most commonly used type of labels. |
| Secondary package is the outer protective covering and may include shipping cartons, wraps and blister packs. | RFID tags are used to track and trace products from the point of origin to the final destination. |
Conclusion!
To conclude, packaging and labeling are both important elements when it comes to marketing your product. Packaging is the physical container or wrapping of a product, while labeling includes all the information on the package such as branding, instructions for use, and safety warnings. Both play an integral role in supporting sales and creating successful customer experiences.
Custom boxes are a great way to make your product stand out on the shelves and create an eye-catching design that will help attract customers. With the right packaging and labeling strategy, you can ensure that your business stands out from the competition. With the right design, material, and printing options, custom box packaging offers a great way to ensure your product stands out from the rest.
In short, when it comes to marketing products, both packaging, and labeling are essential tools for success. Custom box packaging can be a great option for businesses that want to create an eye-catching design and stand out on the shelves. With the right packaging and labeling strategy, your business can ensure it stands out from the competition and create successful customer experiences.
Liked this post? Check out these detailed articles on
Topic of Marketing
Alternatively, check out the Marketing91 Academy, which provides you access to 10+ marketing courses and 100s of Case studies.