Marketing is mind-boggling and comprises of numerous aspects. Several people can be involved in marketing be it directly or indirectly and still play a significant role in ensuring that the overall objective becomes a success. One of the groups that can be utilised in marketing is the indirect reference groups. This refers to the individuals or group of people that an individual or marketing agency does not necessarily have any direct face to face contact with but still use them in reaching out to their target market.
This group consists of musicians, sports personalities, politicians' film stars and TV stars. They are used in playing a critical role in advertising given that they are regarded as standard figures who are popular in their respective fields. For that matter, they are involved to ensure that they appeal to the particular market section by promoting products or services to such target market.
This is essential because it makes it possible for the market segment to easily purchase the goods or services since they would wish to associate themselves with the individuals used in advertising them.
Essentially, the underlying element hidden in this particular appeal is an elusive inducement to the targeted customer in the sense that it makes it possible for the user to identify themselves with the particular individual that is advertising the product. Primarily, there are three types of indirect reference groups that are used in appealing to the target market, and they include the following;
1) Celebrities as Indirect reference groups
Celebrities are referred to an individual or group of people that are relatively popular in their particular field of activity that gets admiration from their respective fans or followers who also show aspiration of emulating their behaviours. Celebrities range in different areas including sports, music, acting, and even comedy among others. However, the sports personalities and Film stars usually take a large percentage of celebrities across many countries.
This has seen several brands associating themselves or expressing the need for working with such celebrities as a way of advertising their brands. Some of the familiar brands that have often used celebrities in advertising their brands include Soft drinks, textiles and shaving creams among others. Most of the celebrities that promote products from such brands have always been from the fields of sports and film.
The good thing with using celebrities in advertising is that it is always easy for their ardent followers to purchase the product given that most of their fans always desire to emulate them in some aspects.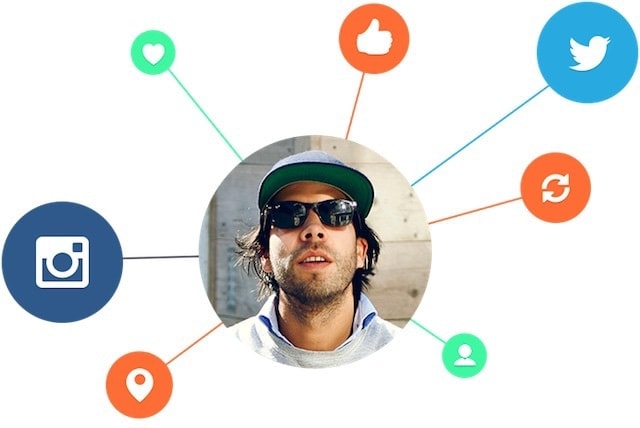 2) Experts as Indirect reference groups
This is another category of indirect reference groups used in advertising. They are simply the professionals who have a speciality in their particular field hence used in advertising products or services by their knowledge in this area. It also makes it easy for the target audience to relate to them because they assure that particular product or service.
In most cases, they are used in outlining the benefits of a particular product or service and the reasons why you need to go for the same. These experts may include lawyers, doctors, accountants and authors among others. In many instances, experts are frequently used in emphasising the reason for purchasing a product by assuring their target audience concerning the product.
3) Common man as Indirect reference groups
This is the last category of the indirect reference group. It is primarily about using the ordinary individuals in advertising the goods and services by reviews and testimonials. In this case, it is imperative to ensure that customer is satisfied with the product or service that you are offering because it takes more than gratification for a common man to advertise your brand to another potential client.
Also, you may also choose to give occasional offers and discounts to the regular customers who may appeal to them and make it easy for them to promote the product and give positive testimonials.
Liked this post? Check out the complete series on Marketing