An Audience profile is a target audience profile that has a list of all the important characteristics of the targeted audience members who show some potential to the companies. It helps in creating result-driven buyer personas.
Most companies make audience profiles of people who show the characteristics of a potential buyer. These accurate audience profiles are an important aspect for companies to evaluate before they initiate their marketing campaigns.
What is an Audience Profile?
An audience profile is a comprehensive summary of key data related to a buyer persona who appears to be an ideal customer for a company. Audience profiling encompasses essential information that helps companies understand their potential customers better and target the most profitable audience segments.
To be more specific, a target audience profile could consist of information about the audience's demographics and characteristics, such as –
Age
Gender
Socioeconomic status
Occupation
Geographic location
Interests and hobbies
Consumer behavior
Online activity
A predilection for fair competition
These characteristics are important for the business to understand what kind of people could be possible customers of their product and services.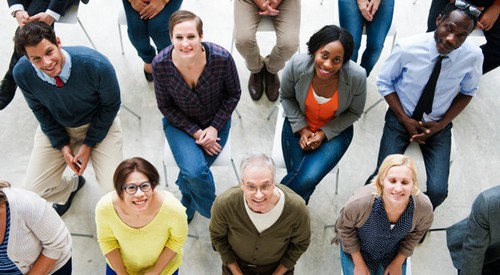 There is a lot of information that is present in the audience profile which is related to that particular individual whom the companies think of as a potential customer. The process of audience profiling includes – segmentation, messaging, engagement strategies, and measurements.
Audience profiling information can be related to age, location, gender, income profile, and other facts. Now many times, this audience profile is also sectioned into various segments.
These groups are made based on having similar kinds of behavior which enables the companies to tailor the activities of the various groups based on marketing efforts. This way the companies can easily reach their various audience segments. This builds accurate audience profiles mainly those who show potential for giving the biggest ROI which is the return on investment.
The audience profile is a way by which companies can determine the target market of their customers in an ideal way. The audience profile is more like a guide to the companies.
This is because, with the help of the right audience profile, the companies can understand what their customers are looking for, what their demands are, how much are they willing to pay, and what their expectation from a particular product is.
7 Steps of Creating An Audience Profile
Audience profiling in itself is a complicated task but if done in the right way, it can do wonders for the company. Now there are the following steps that complete the whole process of audience analysis and profiling-
1) Choose Campaign Goals
When embarking on any marketing endeavor, the first step should be focusing your team's attention on the desired outcomes. Brainstorm with yourself and those around you to determine what objectives profiling can help accomplish for your business.
2) Do Your Research
To ensure success, every successful marketing campaign or project must not only set objectives but also leverages research to collect data and determine the best course of action. Different factors involved in this step are-
Analytics
Qualitative Data
Demographics
Psychographic Information
Channel Preference, etc
3) Create Segments Based On Research
After surveying your audience, you can use the data collected to sort and organize individuals into small groups. Doing this will enable you to gain valuable insights about who they are, what they need, and how best to craft a successful marketing strategy that speaks directly to them!
4) Develop Messaging For Each Segment
Now that you performed segmentation of your target market, it's time to create the perfect messages for each one. Using our example of a teen clothing store and its vast potential customer base now is the moment to dig deeper and decide how best to make marketing messaging to reach these leads.
5) Engage with the Audience on the Right Channels
Crafting the perfect campaign message is useless if your target audience doesn't notice it, so make sure to put yourself out there on the right social media channels. Doing this increases visibility and helps you reach more of your desired demographic.
6) Monitor Your Campaign Performance
To ensure you have the best possible segmenting, messaging, and channels for your campaigns, it is essential to measure their performance. Take advantage of data sources such as analytics and qualitative insights that you used in creating the initial profile for targeted campaigns; use them to monitor every campaign's progress.
7) Review and Change Your Profile
As market trends change and public perspectives transform, so should your profile. Over time, as you roll out new products or services or integrate fresh technology and content channels into the mix, it is essential to adapt certain segments of your profile accordingly. This way, you can ensure that you keep up with shifting industry norms to remain successful.
Why is Audience Profiling Important?
Building an effective audience profile is essential for creating a profitable market for your business. It helps in running personalized marketing campaigns.
With this knowledge, you can discover the preferences of who you are selling to; such as what content resonates best with them and which marketing techniques capture their attention most effectively.
Knowing these details gives insight into how to build accurate audience profiles and craft messages for future campaigns that will directly appeal to and convert potential customers.
Understanding your audience is akin to getting acquainted with a person. You can inquire about their passions, preferences, and dislikes but that only serves as surface-level information. True bond comes from truly knowing what makes them tick and understanding who they are at the core.
Audience profiling is all about building meaningful connections with specific groups and demographics that have a direct effect on your business. By doing so, you can create effective strategies to leverage these key players and maximize the growth of your audience persona for your company.
Why Should You Use an Audience Profile For a Marketing Campaign?
Designing a comprehensive audience profile allows you to create meaningful, tailored, and personalized marketing campaigns and strategies for your products and services. It is essential to remember that not every product or service will be suitable for every customer within its target market.
For instance, some of your customers may only need product descriptions or eBooks while others won't have any use for these items at all. Although we still reach out to businesses and agencies that are looking for eBooks, our marketing strategies need to be tailored more specifically.
Instead of generic campaigns, it is wise to craft specialized ones with offerings that appeal directly to each target audience segment. By doing so, you will likely yield higher conversion rates since there's no longer a guessing game when it comes down to what appeals most to them.
What Information should an Audience Profile Include?
To establish an effective audience profile, ensure that it encompasses the following key points:
1. Demographic information: Personal characteristics such as location, age, education level, job title, and salary are all considered.
2. Psychographic information: Details such as personality traits, hobbies, attitudes, beliefs, or lifestyles are all included in this assessment.
3. Goals, challenges, or pain points: To maximize the efficacy of this section, identify your audience's goals, struggles, or sources of distress regarding utilizing your product and/or service.
4. Values: What do your target consumers prioritize? Think bigger picture motives like "having a connection to nature", "hanging out with others", "feeling at home somewhere" or even being able to have autonomy in the workplace.
5. Preferred channels: Making sure you understand where your target audience spends the most time is critical. In addition to their preference, understanding which channels to focus on will be crucial in connecting with them.
6. Preferred content type(s): You need to know what format will best serve your audience once they find your content. Should you present it as an e-book, blog post, or case study? Or perhaps offer a podcast or video instead? Deciding on the appropriate format for the intended purpose is essential to ensure that audiences are effectively informed.
7. Buying behavior: Dive into the buying behavior of your target customers and uncover which channels will be most successful in drawing their attention.
Thus when the companies will understand the behaviors of their customers, it will become much easier to send them messages and paid advertising that can convince them into buying the products.
Best Tips for Effective Audience Profiling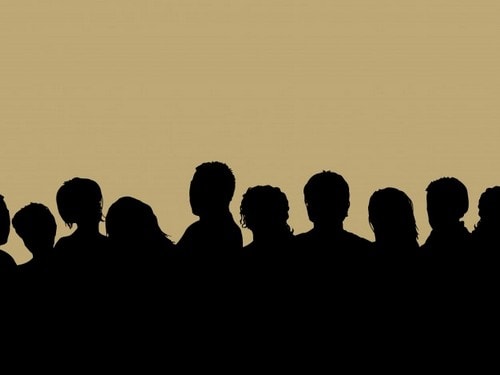 The process of generating an accurate audience profile is called audience profiling. Audience profiling is one of the basic building blocks for any company when it comes to formulating an apt marketing strategy.
It helps the companies to understand that aspect of the customer journey and track consumer behavior that requires more time and money to be invested. Audience profiling allows companies to focus on the activities of their customers and to also analyze their buying behaviors.
1) Create Customer Personas From Your Profile
Want to gain more insight into your customers' and clients' minds? Try developing a customer persona for each audience segmentation of your target audience. These personas are fictitious stories about potential buyers that could one day interact with your brand if they were real. Personas will help you better comprehend the needs, wants, and habits of all types of people who may be interested in what you have to offer!
2) Give Your Audience a Chance To Respond
To gain greater insight into your audience's qualitative and psychographic data, allow them to share their valuable feedback with you. Make it easy for them by offering interactive options such as polls, quizzes, or submission forms on any social media platforms or content you post – this will help collect comprehensive information about who they are and what they want from you.
3) Create Your Profiles With Data
Outshine your competition with comprehensive keyword research and a precise audience profile. Download Google Analytics or other content analysis tools for free to get ahead of the game!
How does Audience Profiling help?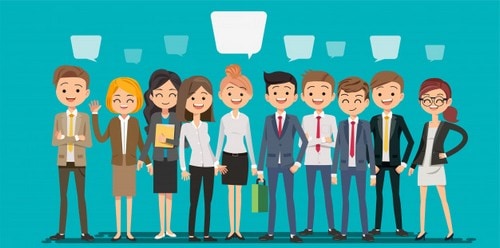 It is a great tool for companies to target only the potential audience and then approach them based on their buying habits and behaviors. Audience profiles help a company in a variety of ways. Some of these are listed below-
1. When a company generates a well-defined audience profile, they can solve the problem of the customers are they know exactly what their customer needs and how much can they pay for it.
2. A properly prepared audience profile helps companies to build strong relationships with their customers. This helps the companies in gaining a strong base of loyal customers. This, in turn, leads to brand loyalty.
3. The audience profile also helps the companies to understand the problems of the customers and their struggles as well. Once this is known the companies can successfully tailor their marketing in the direction of the needs and wants of the customers.
4. The audience profiles also help companies in growing their brands with consumer testimonials. This also uplifts the reputation of the company in the marketing field.
Advantages of Audience Profiling for a Business
1 The audience profile is considered to be quite beneficial for the ROI. If the audience profiling is done with the right approach, all the time and money that is invested by the company will yield a higher value of ROI for the company.
2. It helps companies to keep up with their competitors. With the advancement in technology, digital marketing has been taking over the whole business industry. Now since audience profile s also one of its parts, companies that use this get to be ahead of their competitors.
3. It helps in understanding the expectations of the customers. Now with the increasing competitors, the expectations of the customers are also increasing. Now to keep up with it, companies necessarily have to create an audience profile so that they can know what the demands of the customers are or what they need.
4. It is a reliable method for gathering information. It is a very reliable method that helps companies in gathering insights into their target segment of customers. This way the companies will get to know more about the wants and needs of the customers and then plan their marketing strategies in that manner.
5. Good audience profiling helps companies in creating 3D insights into their customers. This is a very important aspect for any company as it helps them to remain ahead in the game. By creating a 3D insight, the companies can know more about the desires, attitudes, and behaviors of the customer along with their wants and needs.
Audience Profile Examples
1. B2B Audience Profile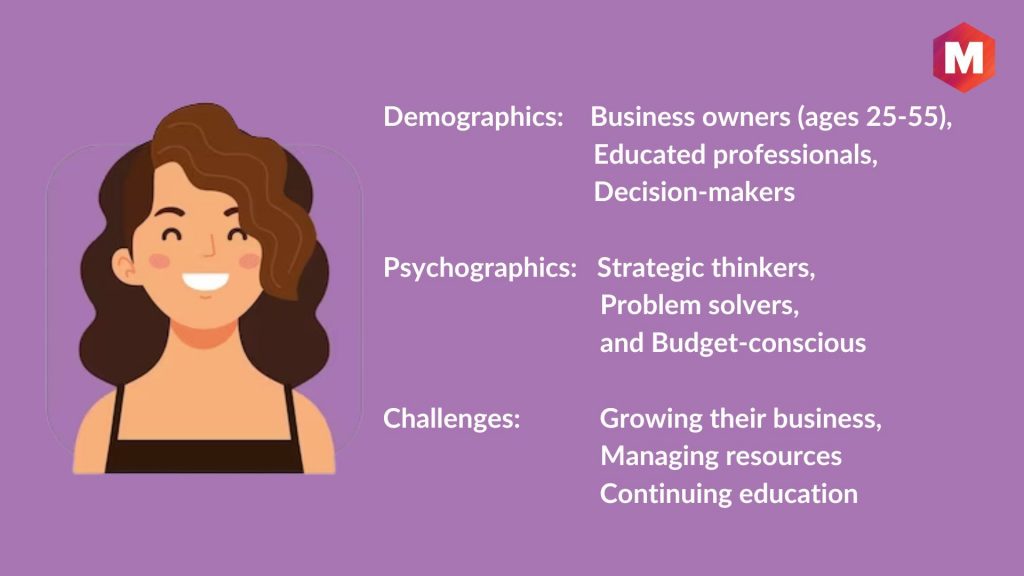 Demographics: Business owners (ages 25-55), educated professionals, decision-makers
Psychographics: Strategic thinkers, problem solvers, and budget-conscious
Challenges: Growing their business, managing resources, continuing education
2. B2C Audience Profile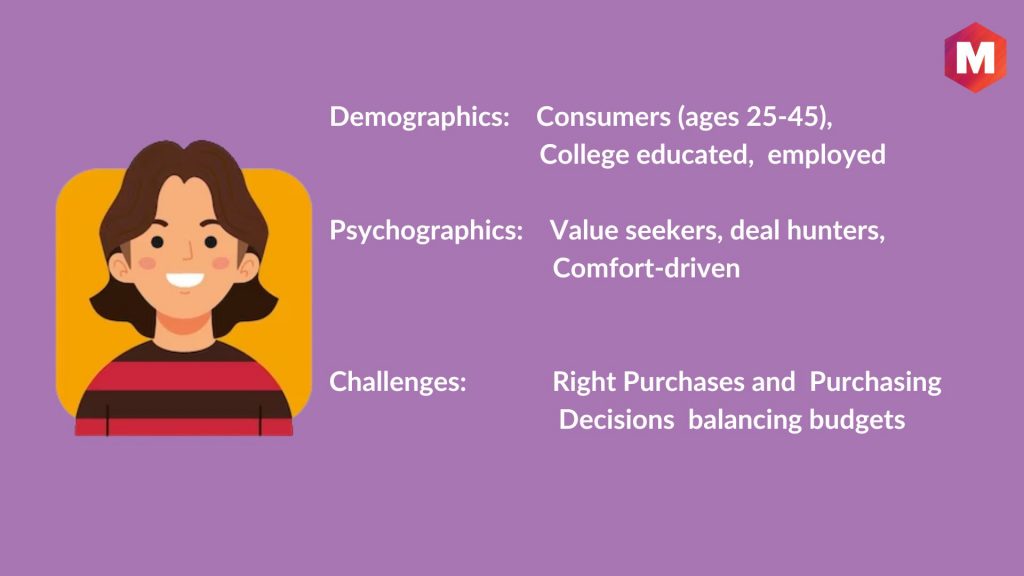 Demographics: Consumers (ages 25-45), college educated, employed
Psychographics: Value seekers, deal hunters, comfort-driven
Challenges: Making the right purchases and purchasing decisions and balancing budgets
3. B2G Audience Profile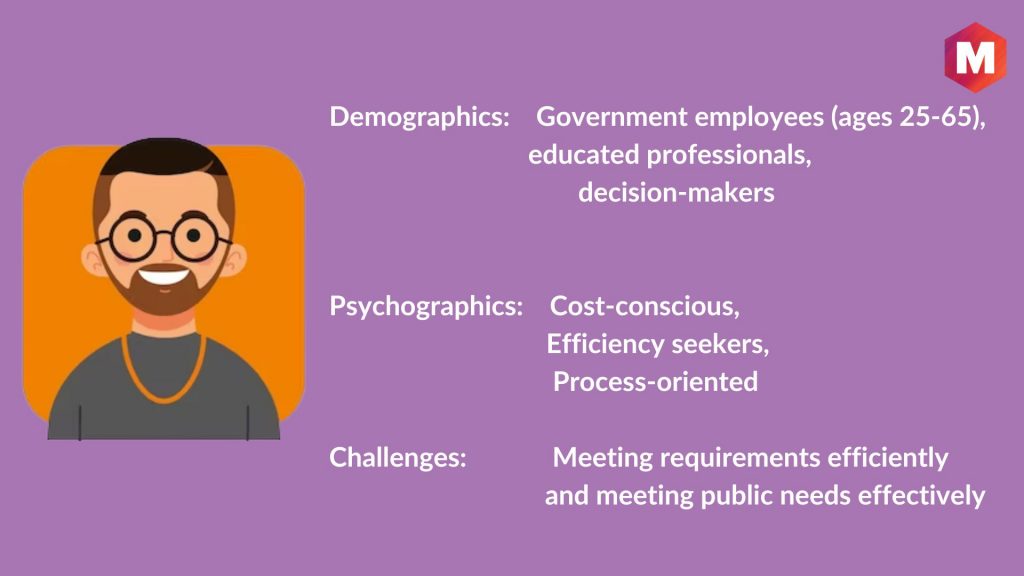 Demographics: Government employees (ages 25-65), educated professionals, decision-makers
Psychographics: Cost-conscious, efficiency seekers, process-oriented
Challenges: Meeting requirements efficiently and meeting public needs effectively
Conclusion!
For any company, before they decide to launch their product, knowing all of this information will guarantee them a sure shot at success. With quantitative data and the help of the audience profile, companies get to know their audience in a much better way and this is quite a step-by-step guide and an essential thing to do if one wants to sell their products at large levels.
Since the companies will be aware of the demands of existing customers and the needs of their target by creating an audience profile beforehand, the companies will try their best to launch only those products which can fulfill the requirements of their customers. In this way, the audience profile is a necessity for the marketing industry.
Liked this post? Check out the complete series on Marketing