Micromarketing is a marketing strategy that involves targeting consumers on an individual basis. Rather than aiming campaigns at large, undefined segments of the population, micromarketing hones in on individual preferences and behaviors to craft tailored messages for each customer. An example of a micromarketing strategy is an auto company targeting a niche group of car enthusiasts who are only interested in specific makes and models.
Hence, when a business opts for a marketing strategy for targeting a specific group of consumers within a niche market, the process is termed micromarketing. In such types of marketing, a business will narrowly define its target audience on some exclusive feature sets such as job titles, demographics, Zip codes, etc., and then will try to connect and convert users of that segment.
What is Micromarketing?
Micromarketing can be defined as a highly targeted marketing strategy, focusing on a specific group of people within a niche market. In this approach, businesses tailor their messages and offerings to resonate with the unique needs, preferences, and behaviors of a select, concentrated audience.
For example, it's like sending a personal invitation to each customer of a particular niche, saying "Hey, we've got exactly what you're looking for!". It's a strategy that values the quality of relationships over quantity, aiming to create a strong brand connection and foster customer loyalty in a specific segment of the market.
Micromarketing is a marketing strategy that focuses on targeting and appealing to a specific, narrowly-defined group of consumers, instead of trying to reach the masses with your message. Micromarketing can help you better understand the needs and wants of your targeted group, and create an effective advertising strategy that will draw them in.
Micromarketing examples can range from geo-targeting, which focuses on the particular geographic area where your target audience is based, to demographic targeting, which looks at the age, gender, and level of income of your potential customers. Micromarketing strategy also allows you to leverage user-generated growth by engaging with influencers who have a large social media following in your target market.
No matter the size of your business, Micromarketing can be an effective way to reach your target audience and build relationships with them that will turn into sales. Through careful research and analysis, you can create a Micromarketing strategy that will ensure you are reaching the right people with the right message at the right time. Micromarketing can help you stand out among your competitors and ultimately increase brand loyalty, recognition, and sales.
Why should Businesses invest in Micromarketing?
Micromarketing is a marketing strategy that focuses on targeting a niche group of customers rather than the general public. Micromarketing strategies are typically focused on a targeted group of customers that are likely to be more interested and engaged in the products or services being offered. Micromarketing is an effective way for businesses to reach their target audience and can help them build relationships with their customers.
Unlike a mass marketing approach, Micromarketing allows businesses to tailor their message and offerings to a specific group of customers. Micromarketing strategies can involve a range of activities such as direct mail campaigns, targeting social media ads to a specific group of followers, or providing special offers to a select group of customers. This type of marketing enables businesses to target their message and offerings to an audience that is more likely to respond positively.
How Micromarketing Works
Micromarketing is a marketing strategy of a highly targeted nature that focuses on targeting a small, niche group of customers by providing them with specialized products or services. It's sometimes referred to as "narrowcasting" because it involves narrowing the target audience down to a smaller, more targeted group.
Micromarketing differs from mass marketing in that it's a much more tailored approach that is designed to appeal to the specific needs of a small niche market. The goal of micromarketing is to build relationships with members of the targeted group by understanding their wants and needs on a more personal level. Micromarketing can include things like segmenting customers into smaller groups based on age or geographic location and creating customized messages to specifically reach out to those groups.
Micromarketing can also involve offering special discounts and promotions for the targeted group or providing personalized customer service that caters to the specific needs of that group. Ultimately, the goal of micromarketing is to provide a more personalized experience for customers by targeting them with customized messages and offers that are tailored to their needs. Micromarketing can be a great way to build relationships with customers and increase customer loyalty.
Types of Micromarketing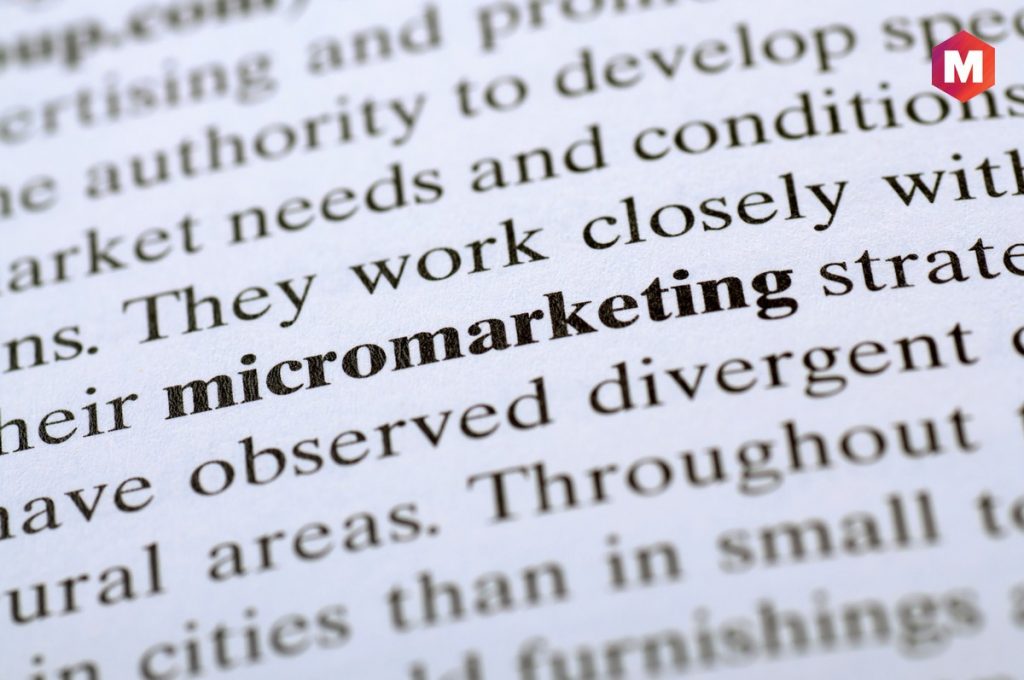 1. Location-based: In this type of marketing, a company running in a particular location/area will opt for local micromarketing strategies so that it can target more and more prospects in that specific locality.
2. Relationship-based: In this type of marketing campaign, businesses choose to market their products/services to the people they are well aware of.
3. Job Title-based: By running such sorts of campaigns, you will be able to target a specific job title such as Marketing Manager, or Human Resource Manager for channelizing your micromarketing campaigns.
4. Industry-based: When you choose this type of micro-marketing campaign, you opt for selling your products or services to other prospects in any particular sector.
5. Size-based: When you target businesses of any specific format, then it can come into this type of micro marketing. In this, a company selects its audience on the ground of favorable numbers.
6. Customer Needs-based: When a business offers its products and services to the prospects of some peculiar needs, then such micromarketing campaigns would be based upon customer needs.
7. Brand Loyalty based: Such sort of micromarketing strategy is used for targeting the most loyal fans of any particular brand, service, or product with personalized targeting.
8. Micromarketing for Customer Recovery: In this type of campaign, a business will try to win back its lost or unsatisfied customers by using exclusive offers.
9. Price Sensitivity: This kind of campaign comes into play when a business tries to target audiences based on their sensitivity towards the price of any goods or services.
Micromarketing vs Macromarketing
While micromarketing targets a specific segment of the niche market, macro marketing is dedicated to focusing on the majority of customers.
In Micromarketing, a business clearly defines its audience and tries to convert that small segment, while in macro marketing; a business works to opt for strategies that can help it in reaching the mass market.
Let's have a look at their differences on the following grounds-
a) Target Market
Micromarketing campaigns target customers based goals, whereas macromarketing has broader goals and can cover the whole market.
b) Customer Acquisition
Micromarketing makes use of its resources more efficiently as it focuses on a limited number of customers for acquisition. On the other hand, macromarketing needs a huge amount of resources to reach a wider range of customers.
c) Customer Network and Relationships
A successful micromarketing strategy allows companies to build deeper relationships and trust with their customers, while macromarketing is more of a superficial relationship.
Here is a video by Marketing91 on Micromarketing.
What are the Steps for Creating an Effective Micromarketing Strategy?
1) Choosing User Personas in a Niche Market
The first step in creating an effective micromarketing strategy is to understand who your ideal customers are, and this begins with defining your user personas. User personas are semi-fictional representations of your ideal customers, based on market research and data about your existing customers. These personas should be as detailed as possible, including demographic information, interests, behavioral patterns, goals, and challenges.
2) Developing a Unique Value Proposition (UVP) for Each User Persona
Once you have established your user personas, the next step is to develop a unique value proposition that speaks directly to them. This UVP should be tailored to the needs of each individual user persona. It should also clearly differentiate your product or service from any competitors in the market.
3) Defining Where Your Audience Is Most Active
The third step in creating an effective micromarketing strategy is to define where your audience is most active online, so you can target them with your message. Different user personas may have different digital platforms they are most active on, so it's important to spend time researching the preferences of each persona. This will help you determine which social media channels, digital forums, podcasts or other online avenues are most likely to engage your target users.
4) Crafting Content That Resonates With Your Audience
The fourth step is to create content that resonates with your audience on the platforms where they are most active. This could include creating blog posts, infographics, videos, or other digital assets that are tailored to the needs of your user personas and highlight the value your product or service provides. It's also important to make sure that your content is optimized for each platform where it will be shared.
5) Utilizing Social Media Advertising
Finally, you can use social media advertising to further enhance your micromarketing strategy. This involves creating targeted campaigns on each platform, which allow you to reach only the users that are likely to engage with your message – and potentially become customers.
Role of Segmentation in Micromarketing Strategy
Segmentation is a key part of any micromarketing strategy, as it allows you to create different strategies for users with different characteristics. For example, segmenting your users by age, location or other demographics can help you tailor content and messaging to each group so that it resonates more effectively. Similarly, segmenting your audience by interests or their digital behavior can help you craft more targeted campaigns that are likely to produce better results. By taking a segmented approach, you can ensure that your content is reaching the right people and driving greater engagement.
Market research is an essential element of any successful segmentation for an effective micromarketing strategy. Gathering data on consumer preferences and behaviors can help you create content that is tailored to the needs of your target audience and stands out from the competition. Additionally, market research can also provide insights into how best to allocate resources, such as which platforms to focus on or what type of content should be created. By leveraging data-driven insights in your micromarketing strategy, you can ensure that your efforts are as effective and efficient as possible.
Another key element of a successful micromarketing strategy is testing and optimization. By running tests on different aspects of your campaigns, such as audience targeting or content type, you can gain valuable insights that will help you craft more effective campaigns. Additionally, you should also track and analyze the performance of your campaigns so that you can identify areas for improvement and ensure that your efforts are yielding the desired results. By testing and optimizing your campaigns regularly, you can ensure that your micromarketing strategy is as effective as possible.
Advantages of Micromarketing Campaign
Some of the micromarketing advantages are –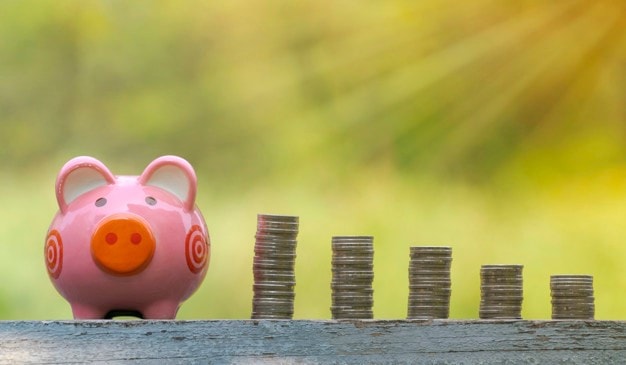 Marketing strategies are great when it comes to the success rate they have for sure. With the help of micromarketing, businesses can have a lot of profit for themselves.
With micromarketing, you will be able to target a particular segment in the best way. This could be based on religion, ethnicity, interests and so much more. This will help you in getting down with the demographics and target the right people.
The strategy is entirely cost-effective and some micro-budgets are involved in the whole process for sure. So, you might end up saving some money on the entire approach. Doesn't that seem like a fantastic thing, people? Go ahead and try it out right now to see the results.
Micromarketing campaigns are quite useful in penetrating niche areas and convincing early adopters to channel the word-of-mouth campaign for the business. When your old users appreciate your product or service, they will spread the news to other prospects as well, which will ultimately boost your sales potential.
Disadvantages
Sometimes micromarketing can take more time in developing and spreading
There can be an increase in the cost per acquisition
There are chances that you miss your target segments
So, you need to be very careful while running micromarketing campaigns, as they do not focus on the full range of audiences and that is why you need to get your conversions from the limited exposure that you get.
Micromarketing Examples
1. Targeting individual customers with personalized offers
By collecting data about a customer's previous purchases, you can send them personalized offers that are relevant to their interests.
2. Localized advertising campaigns
Micromarketing allows for localized advertisements to target potential customers within a specific geographic area.
3. Personalized emails or messages
Micromarketing can be used to send customers individually-tailored emails or messages that are relevant to their interests.
4. Customized online experiences
Micromarketing can also be used to create customized online experiences for visitors to your website. You can offer them tailored content and interactive elements that are tailored to their personal preferences.
5. Retargeting of previous customers
By retargeting customers who have previously purchased from your business, you can offer them targeted ads or promotions to increase their likelihood of returning.
Conclusion!
Micromarketing is an effective way to increase company resources and grow its customer base by targeting fewer people who are more likely to purchase its product or service.
Micromarketing is a strategic approach that involves extensive market segmentation and careful analysis of customer data to identify and target the right audience with tailored marketing messages.
Companies that employ micromarketing techniques have seen great success in increasing revenue, growing their customer base, and improving their overall brand image. Micromarketing is an invaluable tool in today's competitive market and can help businesses achieve their goals of increased profits and customer satisfaction.
How important do you consider the micro marketing campaign for your business?
Have you ever opted for micro-marketing strategies for penetrating your target segment? Share your experiences with us in the comments below.
Liked this post? Check out the complete series on Marketing