Generating B2B leads is essential for any business looking to grow and succeed. The main challenge lies in understanding the best strategies to use for lead generation—and then effectively implementing those strategies.
Fortunately, there are a number of proven tactics that can help with B2B lead generation. Both online and offline methods should be used to maximize the number of leads generated. Examples include using SEO techniques, content marketing campaigns, paid search advertising, email marketing, trade show displays, and other forms of digital marketing.
When it comes to generating b2b sales leads in 2023, the focus should be on personalization and providing customers with a personalized experience. In this article, we'll discuss how to create a powerful lead-generation process that is tailored to the needs of your business, and then I'll cover some of the best lead-generation strategies for 2023 that will help you generate and convert more leads.
What is B2B Lead Generation?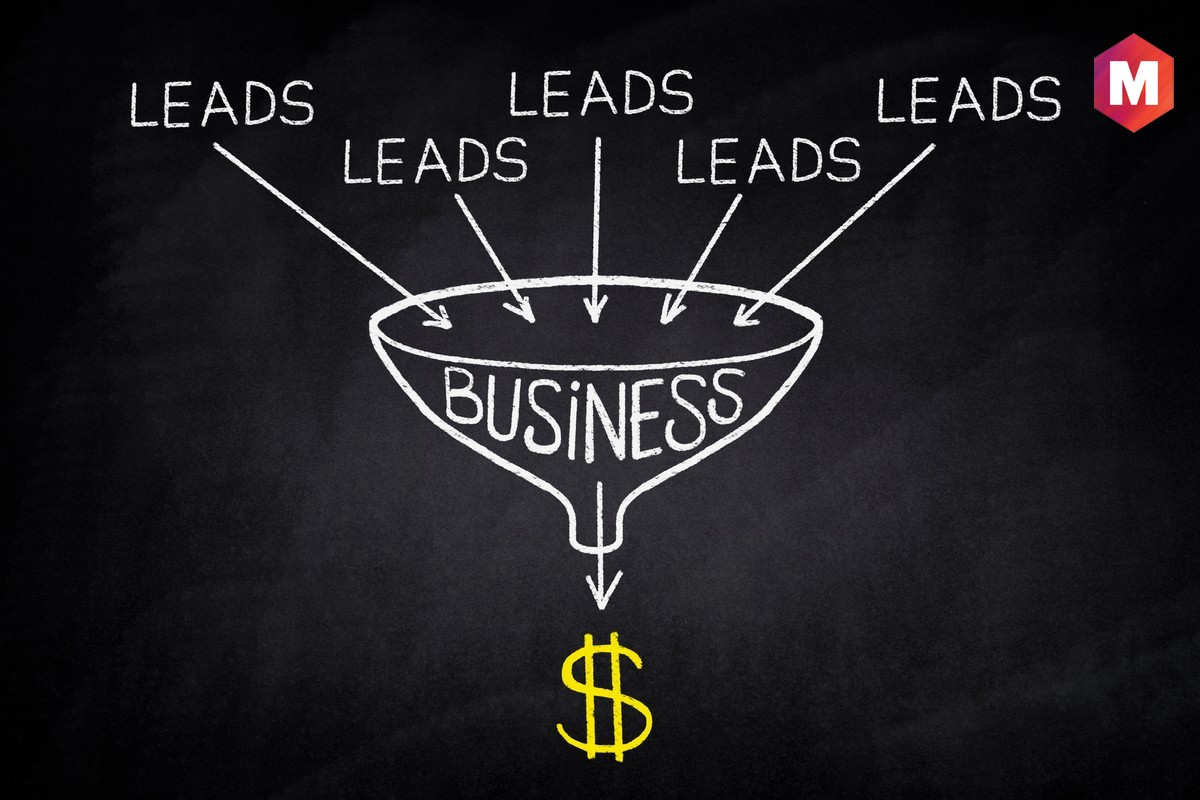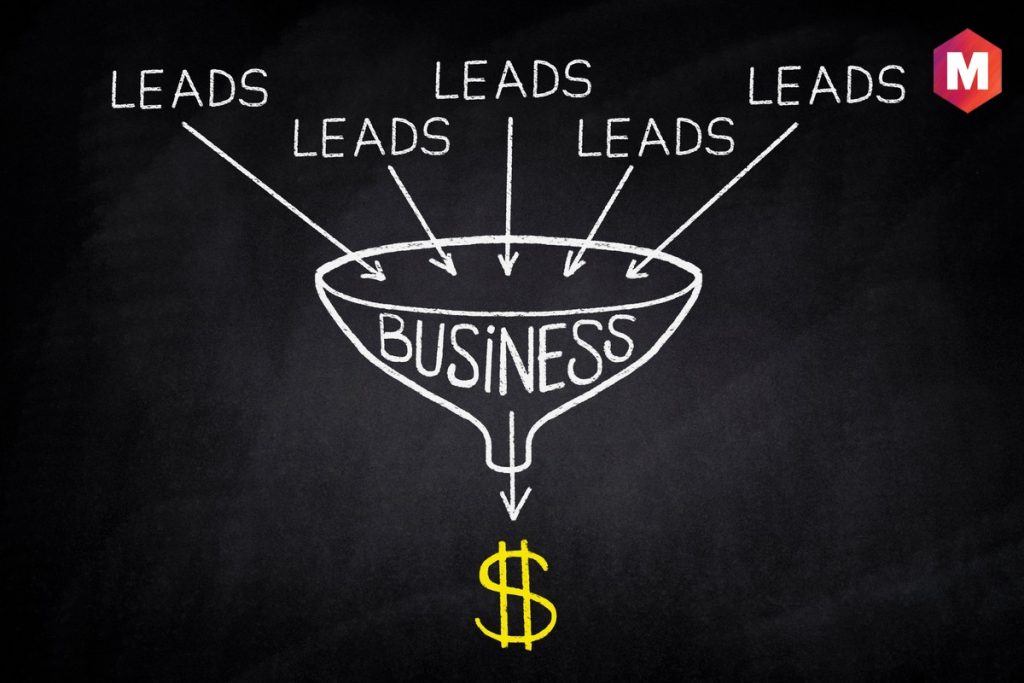 B2B lead generation is a strategic process initiated by sales and marketing teams to identify, cultivate and convert sales-qualified leads. Lead generation helps to grow a business by creating awareness of the company and its products.
By targeting potential customers through lead generation campaigns, businesses can keep up with the competition and maximize their sales opportunities. This process is an integral part of any successful marketing strategy.
Steps in B2B Lead Generation Process
Generating leads for business-to-business (B2B) markets can be a tricky process, but it all begins with understanding the buyer's journey. Here are some key steps sales and marketing teams should consider when designing and executing an effective B2B lead generation strategy for a sales process –
Step 1 – Identifying B2B leads
The first and foremost step is to identify B2B leads. It is essential to find information on potential buyers. It is to deliver what they want to ensure brand loyalty.
Step 2 – Reach out to the leads
After identifying the lead, it is crucial to convey information to the set group of markets. The easiest way to reach out to potential leads is through social media. One can even reply to their inquiries.
Step 3 – Inducing interest in the high-quality leads
Through regular interaction, one can know how much are the leads interested in buying the product or service. A customer will go through the following phase before deciding to buy it.
The customer, when aware of their needs, will likely research to find their solution. Even after finding the solution, the customers will read or go through the content that will make them aware of the product's credibility.
The customers being aware of their needs will do in-depth research on the product to consider whether to buy it or not.
The leads will now filter through the vendors that will best suit their needs.
Step 4 – Closing leads
The leads will choose to convert into the customer because they purchased the product.
Channels for B2B Lead Generation Strategy
There are many B2B lead generation sources through which sales teams can devise, formulate, and implement one's strategy.
1. Email: Email marketing is one of the effective ways to reach out to the lead. One can get their e-mail because of their interest in the product.
2. Live event: Hosting live events helps in spreading awareness and educating the leads. In addition, through face-to-face interaction, it becomes easier for the leads to arrive at a decision.
3. Content marketing: Content has the power to influence the audience's decision. Therefore, the higher possibility of the conversion rate depends on the content strategy.
4. SEO: To improve the visibility of one's online presence on the internet, it is essential to adopt SEO practices.
5. PPC: According to what people are searching or looking for, those individuals can lead to their website through PPC.
6. Social Media: Social media is one of the most effective ways to reach out to the targeted segment of the market.
7. Print: There are many printed forms of information used to grab the attention of the people. One can utilize the print marketing campaign to build a list of potential leads.
21 B2B Lead Generation Strategies to Generate Leads in 2023
To generate a sales-qualified lead, you may try the following lead gen strategies –
1) Adopting content market and search engine optimization strategies
A consumer's purchase decision is often affected by multiple factors. Credible and unique content has the power to generate customers' interest. Most of the customers learn about the product through the use of the internet. Focus on publishing content that will provide value to the customer.
Publishing engaging content helps in converting the leads into potential customers. Most B2B buyers prefer to research the products online before buying them. Hence publishing unique content frequently is vital to establish customer loyalty.
2) Create an in-depth blog post with strong CTA
At the time of publishing a blog post, it is vital to address the customer's needs. Do some research, and collect essential pieces of information using various references.
And lastly, compile a comprehensive, detailed post. Place CTA wherever it is relevant to the post. This way, one can retain the audience going through the site and increase page engagement.
3) Video Marketing
Using videos is one of the efficient ways for a lead generation campaign. Video content contributes a lot to customers' purchasing behavior. It can be quite effective in generating marketing-qualified leads and converting those as well.
Information in the form of videos is easier to absorb, and if impactful, people will remember it for a long time. One can convert the existing content into video form, which will help in lead generation.
4) Focus on social media marketing to help build communities
Due to the rapid digitalization and the amount of outreach provided by social media, it has become an effective tool for marketing. Utilizing social media for business is effective. Social media is quite useful in generating a marketing-qualified lead in the sales funnel.
At least choose three different social media platforms for business promotion. Be active and consistent as it will enhance the visibility of one's account. One can use a relevant hashtag to connect with people and also join or create groups for regular discussion. All of this helps in adding brand value.
5) Optimizing the landing page
With the help of many campaigns, one can help in bringing in relevant and high-quality to the website. Personalize the landing page in such a way that it will match the keywords, which will help bring in traffic. Optimizing the landing page is one of the best SEO practices for lead generation. Focus on providing value to the customer through unique content. Optimize sign-up engagement as well as customer testimonial campaigns. All these improve the traffic and enhance the likelihood of conversion.
Each of one's landing pages should have a distinct call to action with a clear message. Make sure that the call to action is convincing enough to convert one's audience into leads. Please focus on the CTA as it will be a deciding factor as to whether the audience will click it through to one's landing page. Please focus on the right font, color, and size and make it engaging and straightforward. Landing pages are one of the best ways to online lead generation.
6) Optimizing web forms
It is important to have any web form for the goal of improving the conversion rate. The webform bridges the gap between the audience and the conversion goal. A multi-step form that addresses pain points has a higher chance of conversion rate than the traditional design.
Also, with the help of form analytical tools and data services, it becomes easy to get an in-depth insight into how the audience interacts with the individual form fields. One can even pinpoint the inefficient form fields and can improve those.
7) Analyzing actions of one's visit to the website
One of the ways to boost lead generation is to analyze one's, website visitors. One needs to keep track of the behavior of one's traffic.
All the answers of non-conversion traffic, bounce rate, the reason for engagement, and so will be answered through proper analytical tools. Addressing the issue and focusing on the customer's interest will help bring in more high-quality traffic.
8) Optimizing website for mobile use
In recent years, B2B queries are shifting from computers to mobile phones. In today's scenario, mobile phones play a major role in purchases by B2B buyers. Mobile phones have become an essential need for people.
Almost everyone owns a mobile device, if not a desktop or laptop. Hence a website will be able to grasp more lead generation through mobile use. Therefore it is important to make one's website to be compatible, responsive, and user-friendly for mobile devices.
9) Use of AI Chatbot
AI chatbots are artificial intelligent messenger that autonomously engages one's website visitors. These chatbots process text or speech input by the website visitor and send relevant and appropriate answers to their questions.
Installing chatbots helps in building a seamless interaction with B2B buyers. Integrating this into one's website will help create a new approach for optimization. Also, it will help in lowering one's operating cost as it reduces the dependency on human customer support.
10) Use of Micro-influencer
Influencer marketing is one of the efficient ways to increase the outreach of one's brand. Recent trends have pointed out that brands are shifting to make use of the influencer who has authority over a smaller set of markets. But still, such people possess a relative level of influence on their audience.
Popular influencers tend to charge more and are extremely picky when it comes to working with small brands. Hence one can reach out to micro-influencers as they cost less and work with any brand.
generate b2b leads marketing automation b2b marketers to lead gen sales team qualified leads.
11) Use LinkedIn for B2B leads
LinkedIn is one of the most efficient professional networks that have to be on the list of best B2B lead generation strategies. During inbound lead generation, LinkedIn is one of the most effective ways of capturing leads.
It can offer your ads the chance to reach decision-makers from companies of your interest along with potential b2b leads.
12) Use Facebook lead ad campaigns
Facebook lead ad campaigns are a great way to get leads from this popular social media platform. This strategy is becoming increasingly important as it allows marketers to reach potential customers who could be interested in their products or services.
These ads provide a simpler and quicker way for users to fill out forms without having to leave the Facebook app in a sales pipeline.
13) Run campaigns based on competitor keywords
Another way to generate B2B leads is by running campaigns based on competitor keywords. This strategy can help marketers identify potential customers who might be interested in their products or services.
Additionally, running campaigns based on competitor keywords will also reveal the strategies being used by your rivals that are working and the ones that aren't.
14) Use Google Ads to meet the target audience
Google Ads is a great tool to employ in order to meet the target audience and optimize the marketing funnel. With Google ads, you can choose specific keywords that are relevant to your business and create campaigns based on them.
This will enable marketers to reach sales-qualified leads who are actively searching for products or services related to their industry.
15) Stop sending B2B leads to broken pages
When attempting to generate B2B leads, it is essential to ensure that any links sent in your campaigns should lead to working pages. Broken pages can be a major turn-off for potential customers and will only discourage them from engaging with your brand.
Make sure that you regularly check all the links on your website or any other platforms you are using to capture leads. This will help you avoid any potential problems that could arise from broken links and ensure that your customers have a seamless experience.
16) Run an A/B test on your key pages
In order to generate more B2B leads, it is important to run an A/B test on your key pages. This will allow you to identify which versions of the page are working best and make necessary tweaks accordingly.
By performing an A/B test, you can get a better understanding of user behavior and optimize the customer journey in order to maximize conversions.
17) Generating leads by using the call to action CTA
A call to action (CTA) can be a great way to generate more B2B leads. A CTA should be clear and concise, highlighting the main point of the page and prompting visitors to take the desired action.
By creating an effective CTA, you can effectively capture more leads by encouraging customers to learn more about your products or services.
18) Cater to new B2B buyers on mobile
Today, more and more B2B customers are using mobile devices to research products or services. As such, it is important to ensure that your website or landing pages are optimized for mobile use.
By creating a responsive design and ensuring that all the content is easily readable on a small screen, you can make sure that your potential customers have an enjoyable experience on your website no matter what device they are using.
19) Optimize for long-tail keywords to get more qualified leads
Long-tail keywords are phrases and words that are more specific than the general search terms. These long-tail keywords can help you to target potential customers that would be interested in your products or services.
By optimizing your website for long tail keywords, you can effectively capture leads from qualified buyers who already have an interest in what you're offering.
20) Use Leadbots to get more B2B leads
Leadbots are automated chatbot systems that can help you to capture more leads. By providing helpful information and engaging in conversations with potential customers, Leadbots can effectively generate more qualified leads for your sales team.
By using a Leadbot, you can easily capture more of the right kind of leads and engage potential customers more efficiently than ever before.
21) Remarket to recapture lost leads
Remarketing is a great way to recapture lost leads and reach out to prospects who may have been interested in your products and services in the past. By creating ads specifically tailored for these customers, you can encourage them to revisit your website or landing page.
By remarketing effectively, you can increase the chances of converting those leads into sales. This, in turn, can help your sales team generate more revenue for your business.
B2B Lead Generation Tools
Some of the tools that can help you with your B2B lead generation efforts include –
1. HubSpot Sales Hub: HubSpot Sales Hub is a comprehensive lead generation tool that streamlines your sales process by including CRM, email scheduling, and meeting scheduling capabilities. It helps in nurturing both marketing and sales-qualified leads.
2. Bombora: Bombora is a B2B intent data tool that helps businesses understand when their target prospects are ready to make a buying decision. It provides insights into the content consumption behavior of businesses and aids in demand generation.
3. Mailchimp: Mailchimp is a robust email marketing tool that helps businesses reach out to new and existing customers. With features such as A/B testing, segmentation, and personalized email marketing, it serves as an effective lead magnet.
4. Leadfeeder: Leadfeeder is a B2B lead generation software that tracks website visitors and turns these visits into sales leads. This tool integrates with your CRM and email marketing tools to help you follow up on leads effectively.
5. Unbounce: Unbounce is a platform for building landing pages that convert. With its drag-and-drop builder, you can create and optimize landing pages that drive engagement, capture new leads, and result in more conversions.
6. Salesforce: Salesforce is a leading cloud-based CRM tool that helps businesses manage their existing customers and prospects efficiently. It provides a complete view of each customer, allowing companies to personalize their approach and nurture leads effectively.
7. Leadpages: Leadpages is a website and landing page builder designed to help businesses attract and convert more leads. It features easy-to-use templates and a drag-and-drop customization tool, serving as an excellent lead magnet for your business.
Wrap Up!
In the end, let's brush up on all the key points for the B2B lead generation process-
Start by designing a website that is optimized for lead generation.
Create an effective landing page that offers visitors a personalized experience with targeted content.
Utilize SEO best practices to make sure your website is easily found by potential customers.
Additionally, be sure to create compelling CTAs (calls-to-action) on your website and landing pages.
Make use of email marketing campaigns to reach out to prospects in a personalized manner, as well as segmentation and automated drip campaigns.
Finally, leverage lead generation tools such as Leadfeeder, Unbounce, Salesforce, and Leadpages to generate more leads for your business.
Liked this post? Check out the complete series on Marketing