What is Individual marketing?
Marketing is an essential activity without which any brand cannot survive during these competitive times. There are various methods of marketing a brand or its products. But one type of marketing which is rising in importance is individual marketing. Individual marketing is a promotional tool for separate entities.
To best explain marketing for individuals, I would like to refer the above image to you. What if, you were in a theatre watching a movie, and you so connected to the movie that you felt it was the story of your own life? What would be your reaction to the movie? Wouldn't it be raving and wont you shower praises for it? Now what if a brand focused on you just like that – individually. So that, you are so happy that you keep showering praise for the brand and become brand loyal. If a brand managers to focus in such a manner, then it has achieved its objective of Individual marketing.
Individual marketing also known as personalized marketing, involves –
flexibility in any organization
the ability of a brand to change its behavioral pattern for an individual customer
to suit its marketing policy keeping in mind the wants of each individual
taking small baby steps along the way to make the consumer familiar with its products
In individual marketing, it is necessary to meet the demands of each person successfully. Technology has made remarkable advances and has helped in the promotion of individual marketing.
Examples of Individual Marketing
Another most popular example of individual marketing is internet marketing. Numerous brands have opened various portals and websites for their goods and services. These sites display relevant information whether detailed or sketchy. A buyer going through these sites feels as if the information is for his/her own convenience. Consequently, this form of individual marketing is popular for a shopper who buys from various internet sites, as it is a time saver as well as personalized shopping.
If a brand is interested in using the individual marketing policy then it should be ready to make changes at any given time-period. This is highly suitable in cases of services, for example in a fitness-center; the trainer changes his training programs to suit each individual.
Few brands that deal in men's and women's wear also use the help of individual marketing for its products. These products are custom-made for different consumers. For example, Gucci, Hermes, Vertu, Burberry and Louis Vuitton are famous fashion brands that deal with customers personally. They make clothes and other products keeping in mind the taste of every individual.
Matrimonial sites are one of the best examples of individual marketing. Here an individual is partneredwith another based on personal preferences of the clients.
Advantages of Individual Marketing
The compensations of individual marketing are-
The understanding levels between a client and a brand is established.
The success of individual marketing gives the confidence of a project well done.
Personal satisfaction is guaran This works both ways as a happy client makes the brand pleased.
There is an increase in the levels of efficiency.
The brand is assured of the loyalty of its customer.
In some cases, creating a particular product or providing a particular service is cost-effective.
Advertising is personalized and hence the brand saves a large amount on advertising its products.
Drawbacks
The numerous disadvantages of individual marketing are as following-
It becomes impossible for a company to look after each individual if it is working on a large scale.
Personalized attention somehow limits the performance of a company.
The brand is unable to capitalize on the large market share, as it is not possible for it to work with every individual.
On trying to keep up with personal demands, it fails to make an impact on general market. This affects the sales and less sales results in lesser revenues.
Individual marketing increases the cost expense of the brands, as it is profitable to create in bulk rather than a single item.
A dissatisfied customer will never return, thus limiting the number of clients.
The concept of individual marketing is now gaining worldwide recognition, as internet has been able to bridge the gap between a consumer and a brand quite successfully. The social networking sites are proving to be cost effective and therefore, are becoming popular amid the brands as well as the consumers.
Topic of Marketing
Alternatively, check out the Marketing91 Academy, which provides you access to 10+ marketing courses and 100s of Case studies.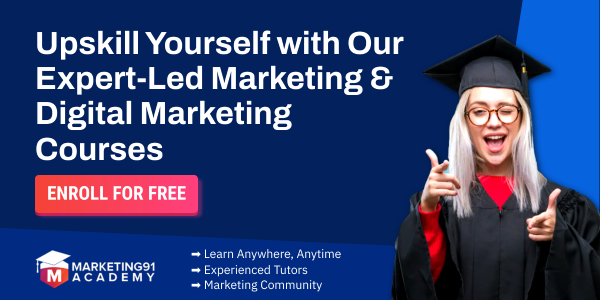 Liked this post? Check out these detailed articles on