Strengths in the SWOT analysis of Burberry
Iconic fashion Brand: Having 156 years of long history, Burberry brand remains synonymous with British fashion. However, the company's more recent fortunes have become more influenced by the tastes and aspirations of the Chinese market. It's a manufacturer of Clothing, fragrances & fashion accessories. Burberry has always been known for providing high quality & long lasting garments for the customers.
Distinctively checkered pattern – Instantly recognizable: Burberry's distinctive check pattern is one of the most widely copied trademarks in the world. The brand is also well known for the creation of the trench coat primarily for the 1st world war, which became popular after that.
Focused branding created strong brand retention & brand recall: You will not often see TV ads or billboards promoting Burberry brands. They are mainly promoted /advertised on fashion websites as well as in the magazines like GQ, Elle, Glamour, Vogue & many more. It relies hugely on celebrity endorsements who helped the brand to win back their reputation after downfall during 1970-2000s. Faces such as Kate Moss, Agyness Deyn, Robert Pattinson & Rosie Huntington-Whitey kept the brand fresh & appealing.
Global presence: It has more than 500 stores in 50 countries. Burberry sells its products to the end consumer through both retail & wholesale channels. For fy 13-14 Retail accounted for 70% of the revenue & wholesale 27%. Burberry also has licensing agreements in Japan & globally.
Reinvented itself from a mere manufacturer to lifestyle brand: Burberry's management has made smart decisions in investing in revamping its brand as well as expanding it. The company started offering trendy fashion goods along with its regular products. Over the years, Burberry's design has become prestigious, serving as an icon of cult status, class, tradition, and luxury.
Received Royal warrant twice till now: Burberry has twice received a Royal warrant; once by Queen Elizabeth II and once by Prince Charles, which means that the company can publicize that they are the supplier of products to the royal family (Instyle, 2012). These historic accomplishments have added great value to the brand.
Engagement with the community: Burberry clearly understands that interactive and engaging social media is vital to enable them to appear relevant to their target audience. The success of their social media marketing strategy is evident in the number of fans and followers they have accumulated, they currently have 14, 241, 285 likes onFacebook and 1,403, 981 followers on Twitter & has 47, 061 subscribers and 17, 769, 628 video views on their Youtube channel.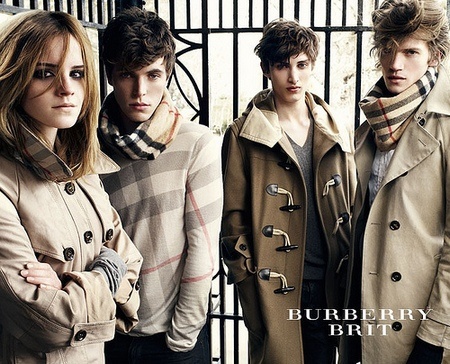 Weaknesses in the SWOT analysis of Burberry
Premium price range: Although pricing suggests quality & desirability but high price range has made it reachable within the pocket of few customers only. The young age population who aspire to lead their lifestyle can't afford for high priced products.
Limited product line: Burberry product line consists of Apparels ,Beauty products & accessories which in itself is limited in the luxury & fashion segment , whereas many other companies had broaden their product line to Home décor & furniture, personal grooming and segments.
Asian Markets: A significant proportion of group's sales come from Asian consumers globally. Consequently any change to consumer tastes or economic, regulatory or social & political environment in Asia could adversely impact Asian consumer's disposable income, confidence & travel which could impact the group revenue & profits. A substantial proportion of Group profits are reliant upon its licensed business in Japan and other key licensed product.
Opportunities in the SWOT analysis of Burberry
Changing Lifestyle: With the saturation of developed economies, the changing taste & preferences, Education & changing lifestyle of developing economies has resulted into steep demand of premium goods & services.
Developing emerging markets: Entering into new potential markets like Thailand, Turkey, Mongolia, Egypt and many other potential countries will be the only way to succeed in the future because developed economies are already having high competition. EMEIA (Europe, Middle East, India and Africa) & Asia Pacific has a growth rate is 17-18% (2014) only. Penetrating in these markets can increase their revenue.
Expansion in product line: Expanding its product line will open a new set of opportunities while at the same time it can differentiate itself from the competitors.
Increasing demand of premium products: If we only consider the Indian market then there is a growth rate of 33% in demand of premium products this tells us the future opportunity & expanding market size of these high range products in the developing nations.
Threats in the SWOT analysis of Burberry
Competition from the other players: Intense competition from other players in Players like Gucci, Louis Vuitton & Prada having presence worldwide possess serious threat to the existence of Burberry.
Changing customer lifestyle: Continuously changing lifestyle & fashion is major threat as far as this industry is concerned as Fad items have shortest life cycle.
Threats from imitation/fake products: One of the major issues faced by a premium brand is of imitation/fake products which can affect their brand equity over the period of time. Trademarks and other intellectual property (IP) rights are fundamentally important to the Group's reputation, success and competitive position. Unauthorized use of these, as well as the distribution of counterfeit products, damages the Burberry brand image and profits.