Burberry is a British luxury fashion brand that designs and distributes ready to wear, including trench coats, leather accessories, and footwear. The company is headquartered in London, England. It was established by Thomas Burberry in 1856. Commitment to quality and craftsmanship is the hallmark of its brand since inception. Through its founder's tradition of innovation, the brand continues to develop extraordinary products of the highest quality and providing unique shopping experiences to its customers.
The brand sells accessories, apparel, shoes, jewellery, small leather and handbags. Burberry's products are manufactured at its sites in the UK and Italy. The company sells its products through Burberry mainline stores, concessions, outlets, Burberry franchisees and department stores, as well as digital commerce. It operates a total of 418 stores across Asia-Pacific, Americas, and Europe, Middle East, India and Africa.
Here are some Burberry statistics:
Founded on – 1856
Headquarters – London
Country – England
Industry – Clothing
CEO – Jonathan Akeroyd
Revenue in 2022 – £2,826 million as of April 2022
Profits – £543 million as of April 2022
Number of employees – 8,979 employees in 2022
Forbes Ranking – 168 as per Forbes
Burberry is one of the leading brands in the lifestyle and retail sector. The SWOT analysis evaluates its strengths, weaknesses, opportunities and threats. It can help the brand focus on building upon its strengths and opportunities while work on its weaknesses and threats to improve and enhance its market share and position.
Burberry Strengths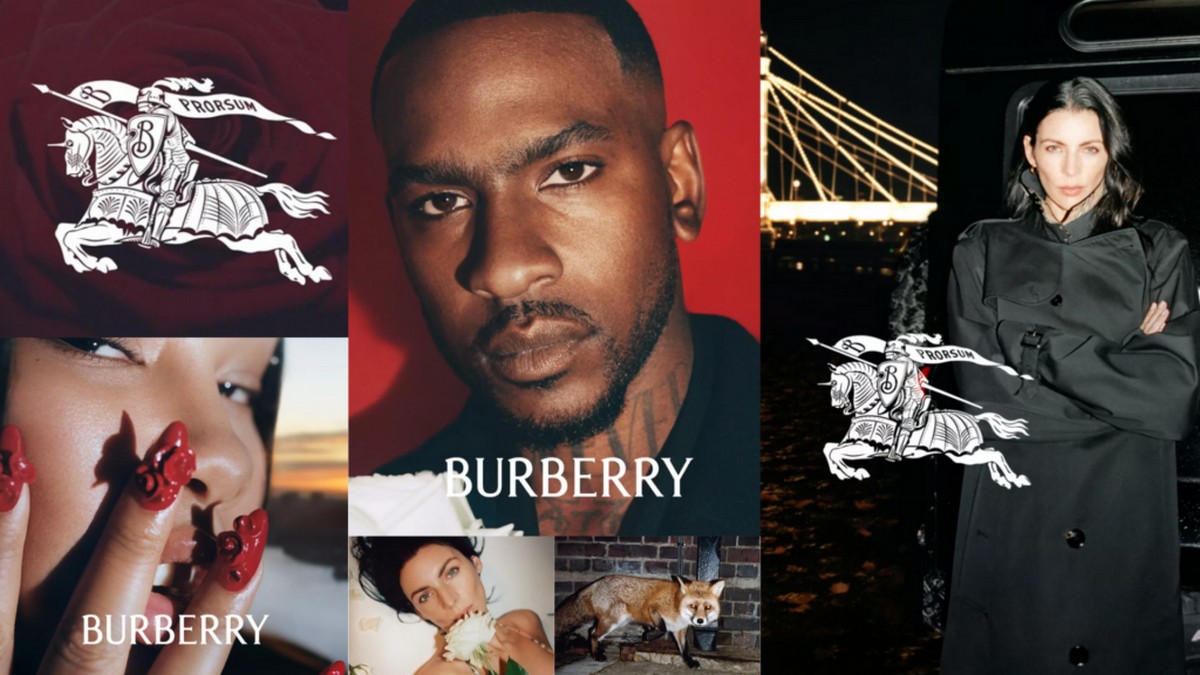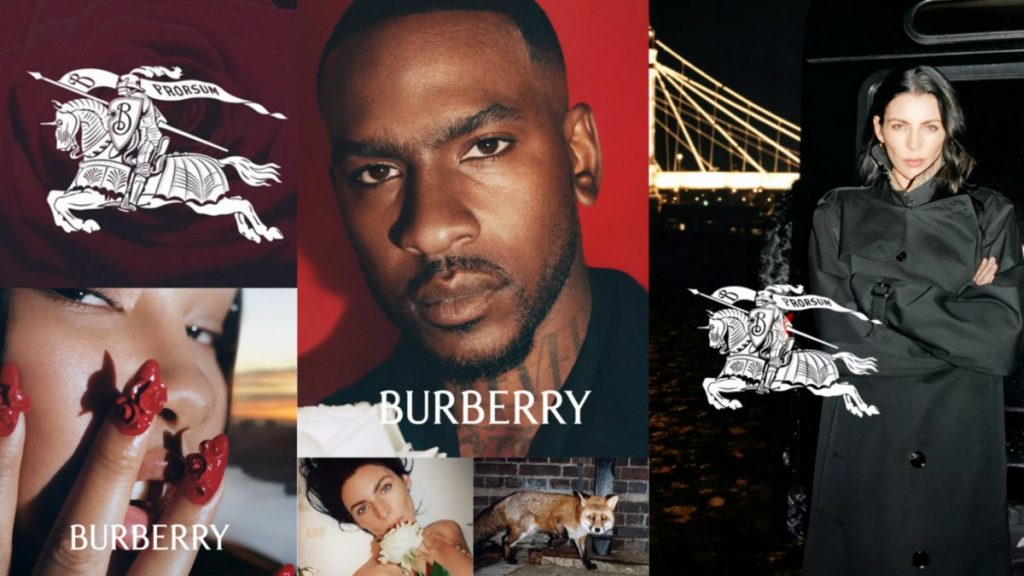 1. Improved Financial Performance
Burberry reported an increase in revenue in the FY2022. The increase in revenue and improvement in operational performance increase investors' confidence and provides positive outlook for the future. The company reported revenue of £2,826 million for the FY2022 compared to £2,344 million for the FY2021, registering an increase of 20.6% YoY.
This was due to company's continued investments in sales growth initiatives and the other business-specific factors. The increase in revenue led to an increase of 4.2% in operating income, which increased to £543 million in FY2022, from £521 million in the previous year. This measures the appeal of the Burberry brand to customers through all of its sales channels.
2. Brand Image
Burberry is known for its iconic trench coats, signature check patterns, and innovative designs, making it one of the most recognizable fashion brands in the world. The brand has 166 years of long history and is synonymous with British fashion retailers. Its products are endorsed by celebrities such as Kate Moss, Agyness Deyn, Robert Pattinson, and Rosie Huntington-Whitey. According to Statista, the Burberry brand was valued at $5.9 billion.
The brand has also been granted Royal Warrants by Queen Elizabeth II and the Prince of Wales. The company enjoys a strong brand image that is widely recognized and trusted by customers. This gives the company a competitive edge over other players in the market.
3. Extensive Luxury Distribution Footprint
Geographically diverse operations help Burberry mitigate the risks associated with overdependence on a particular market. It also enables the company to enhance its brand equity and provides growth opportunities. The company sells its products through Burberry mainline stores, concessions, outlets, Burberry franchisees and department stores, as well as digital commerce.
Burberry utilizes the product and distribution expertise of licensing partners for some product categories like eyewear and beauty. It operates a total of 418 stores across Asia-Pacific, Americas, and Europe, Middle East, India and Africa (EMEIA).
Geographically, the company classifies its operations into three segments, namely, Asia Pacific, Americas and EMEIA. In FY2022, the Asia Pacific region accounted for 45.8% of the company's revenue, followed by Americas with 29.2%, and EMEIA with 25%.
4. Distinctive Products and Designs
Burberry offers a wide and distinct product range, including apparel, accessories, and fragrances for men, women, and children. Its products are developed at Burberry-owned sites in the UK and Italy, delivering products of the highest quality and standard. The brand's distinctive check pattern is one of the most widely copied trademarks in the world. It is also well known for the creation of the trench coat.
The company has a long-standing history of developing innovative designs that combine traditional craftsmanship with modern technology, like using digital technology to create immersive shopping experiences for clients.
During FY 2022, the Accessories product category accounted for 37% of its total revenues, followed by Mens category (29%), Womens category (28%) and Childrens and other category (6%). This broad portfolio enables it to cater to a wide range of customers and meet the needs of different customers.
5. Strong Presence on Social Media Platforms
The success of Burberry's social media marketing strategy is evident in the number of fans it has accumulated over the years, the company currently have 20 million followers on Instagram, 17,387,602 likes on Facebook, 8.2 million followers on Twitter, and has 402k subscribers on Youtube.
Burberry Weaknesses
1. High Price Range
Due to its premium pricing strategy, the company's products caters to high end market segments. The high prices of products attract middle- and high-income customers only and prevents customers from low-income brackets from easily purchasing its products. The high-end segment represents only a minority of the global market, which is regarded as a key weakness of the company.
2. Dependence on Asia-Pacific Market
Majority of the company's revenues come from Asia Pacific region. During FY 2022, the Asia Pacific region accounted for 45.8% of its total revenues. Consequently, any change to consumer tastes or economic, regulatory, or social and political environment in Asia could adversely impact the company's operations. The company also relies upon its licensed business in Japan and other key licensed products.
3. Limited Diversity in Product Range
While Burberry provides a variety of products, most of its revenue comes from apparel category. Dependence on a single segment can make it vulnerable to any fluctuations in that market. Whereas, many other companies had broader product line ranging from home décor and furniture, personal grooming and other categories.
Burberry Opportunities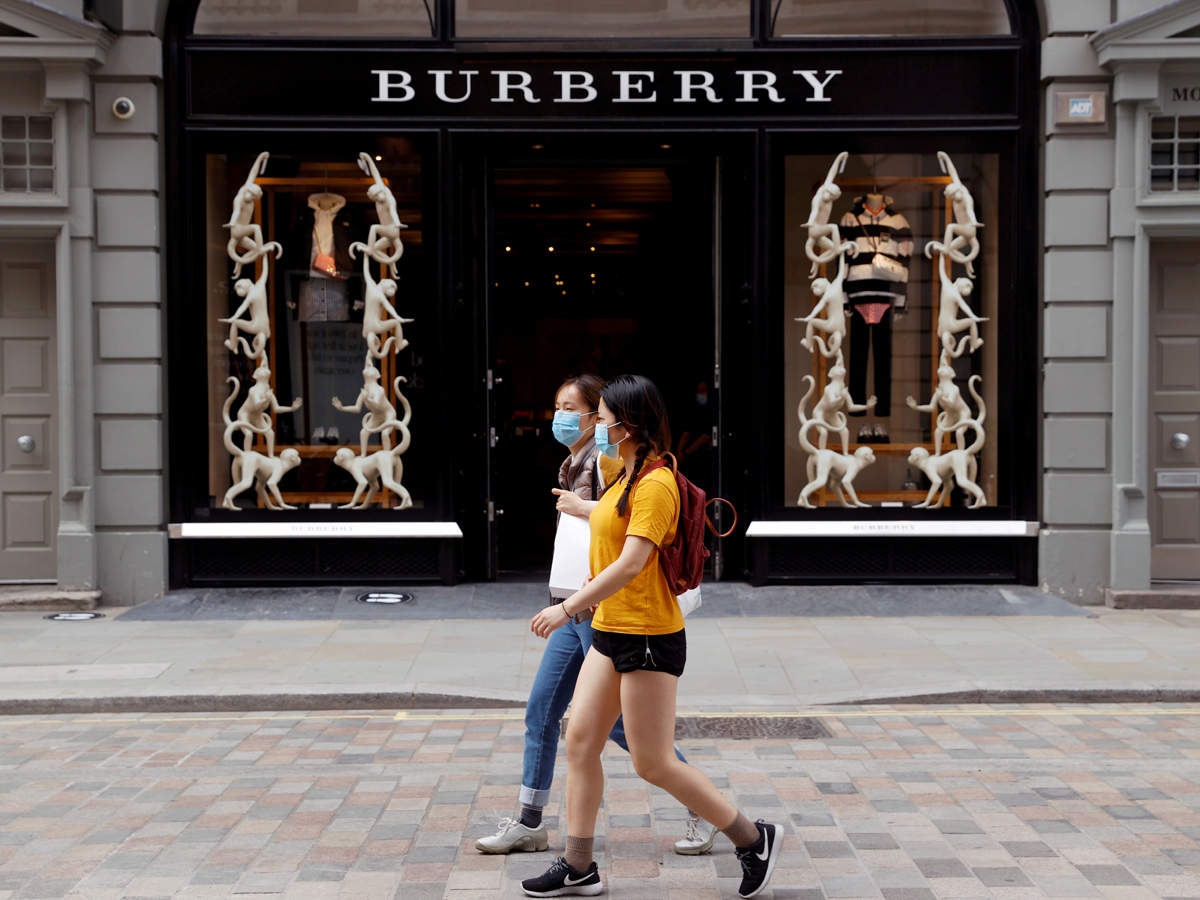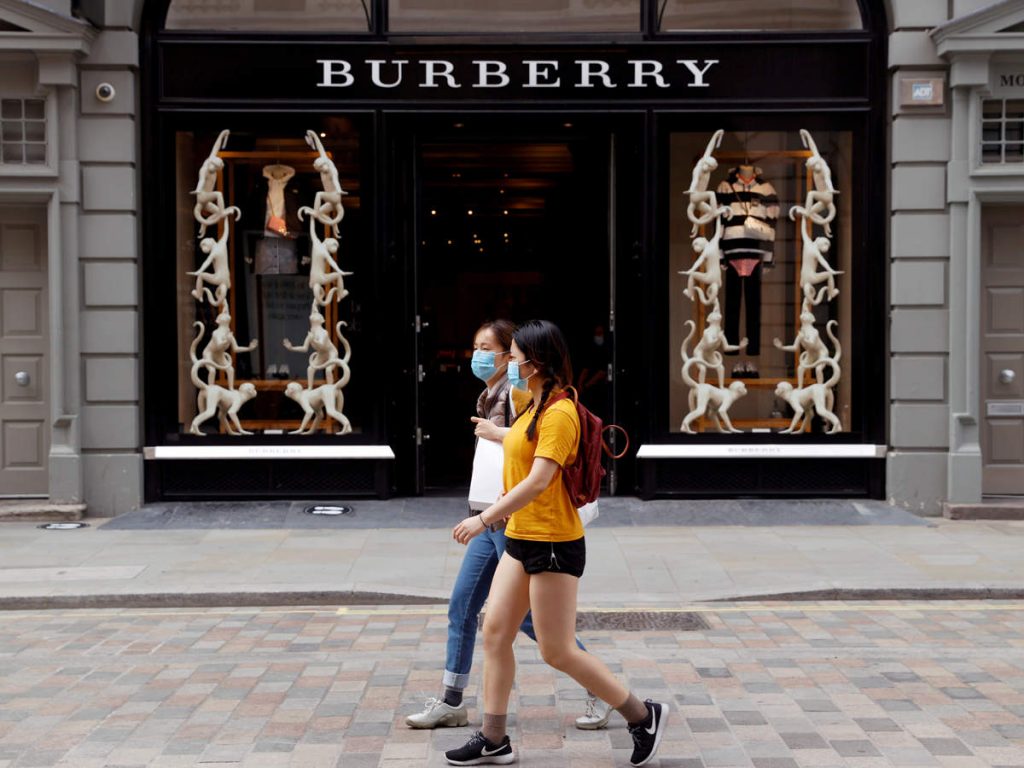 1. Expansion of retail stores
Burberry could explore new retail channels, such as pop-up stores or shop-in-shops, to serve clients in new locations or increase the accessibility of its products. The company delivered good progress in enriching its customer's shopping experience by increasing the rollout of its new store concept.
In 2022, 47 stores were redeveloped totally, including flagship stores in London, Shanghai, Chengdu and in Rue Saint-Honoré in Paris. Furthermore, it plans to redesign 65 of its stores during 2023.
2. Growth in Online Channels
Burberry has made significant investments in digital technology and could continue to expand its digital capabilities, such as by improving its e-commerce platform, investing in artificial intelligence, and using data analytics to gain insights into customer choices.
The growth of the global online retail market is driven by a number of factors, such as the rise in the number of internet users globally across every region and increasing penetration of internet covering almost every region across the world.
Burberry Threats
1. Stiff Competition
The company's performance could be affected by the competitive environment in the fashion industry and customer preferences in its markets. Some of its competitors have greater financial, technical and other resources than what the company possesses. Its major competitors include Gucci, Prada, Louis Vuitton, and many others.
The demand for its products is affected by the competitive conditions, including the timely development and introduction of new and competitive products and the response of the company to downward pricing to sustain such competition.
Factors such as changing customer order patterns, changing incentive programs; or competitors' new products could affect the company's ability to compete.
2. Impact of the Pandemic
The coronavirus (COVID-19) is not only a global public health emergency but also a cause of a number of regional and global economic disruption. The COVID-19 pandemic has had an adverse impact on its business and operations.
Thus the year 2022 was marked by the impacts of the Covid-19 health crisis in a number of geographic areas in which Burberry operates, particularly China.
3. Availability of Raw Materials
Burberry is heavily dependent on the availability of the materials used in the making of its product. Any disruptions in the supply chain, such as delays in sourcing raw materials or manufacturing products, could impact the brand's ability to deliver products to customers on time and affect its financial performance.
4. Changing Regulatory Environment
Burberry's products, research and development efforts and manufacturing processes are subject to various local, state, federal, foreign and transnational laws and regulations. The company has to comply with different regulations governing product standards, packaging and labelling requirements, import restrictions, tax requirements and tariff regulations.
Non-compliance with applicable laws and regulations or failure to maintain, renew or obtain necessary permits and licenses could affect the results of its operations and financial performance.
In summary, Burberry is one of the most distinguished fashion brands in the world. The company has a strong long-standing brand heritage, global operations, and social media presence to tackle changing business environment. Through strategic planning and initiatives, the brand can maintain its leading position by tackling challenges and exploiting opportunities in the personal luxury market.
Liked this post? Check out the complete series on SWOT