Unsought goods are those items that a buyer has no knowledge about and hence did not think of making a purchase. Consumers perceive certain things as undesirable and are not interested in buying them under normal circumstances.
As they are not necessary for our daily life and do not affect it to any degree, unsought goods remain undesirable and forgotten. It is only if a very urgent need arises, then they will make an effort to buy them. Aggressive and persistent marketing is an important way to change the perception of a buyer so that he can actively make a purchase.
What are Unsought Goods?
Definition – Unsought goods refer to products and services that are either unknown to consumers or are not generally sought out by them but may purchase due to either a perceived threat or lack of interest. Individuals have no added incentive to buy such items, and hence, they remain unsought for them. Factors like intention and the desire to buy are generally missing firstly because the buyer has no knowledge and secondly if they are even placed in front of him it seems to him a waste of money, time, and effort.
Some examples of unsought goods include life insurance, safety equipment, burial services, and warranties.
The buyer does not have a conscious plan to buy unsought goods nor do they indulge in impulse buying of these items. They are considered unsought because the consumer rarely purchases them. It is a proven fact that a purchaser will not have any brand loyalty if he perceives the items from that brand as unsought goods or unsought products.
A consumer will intentionally never seek out unsought goods and unsought products, but this is not a permanent position. The brands have several tools at their disposal that can help them to arouse consumer interest by increasing product awareness in their minds.
Unsought Products Examples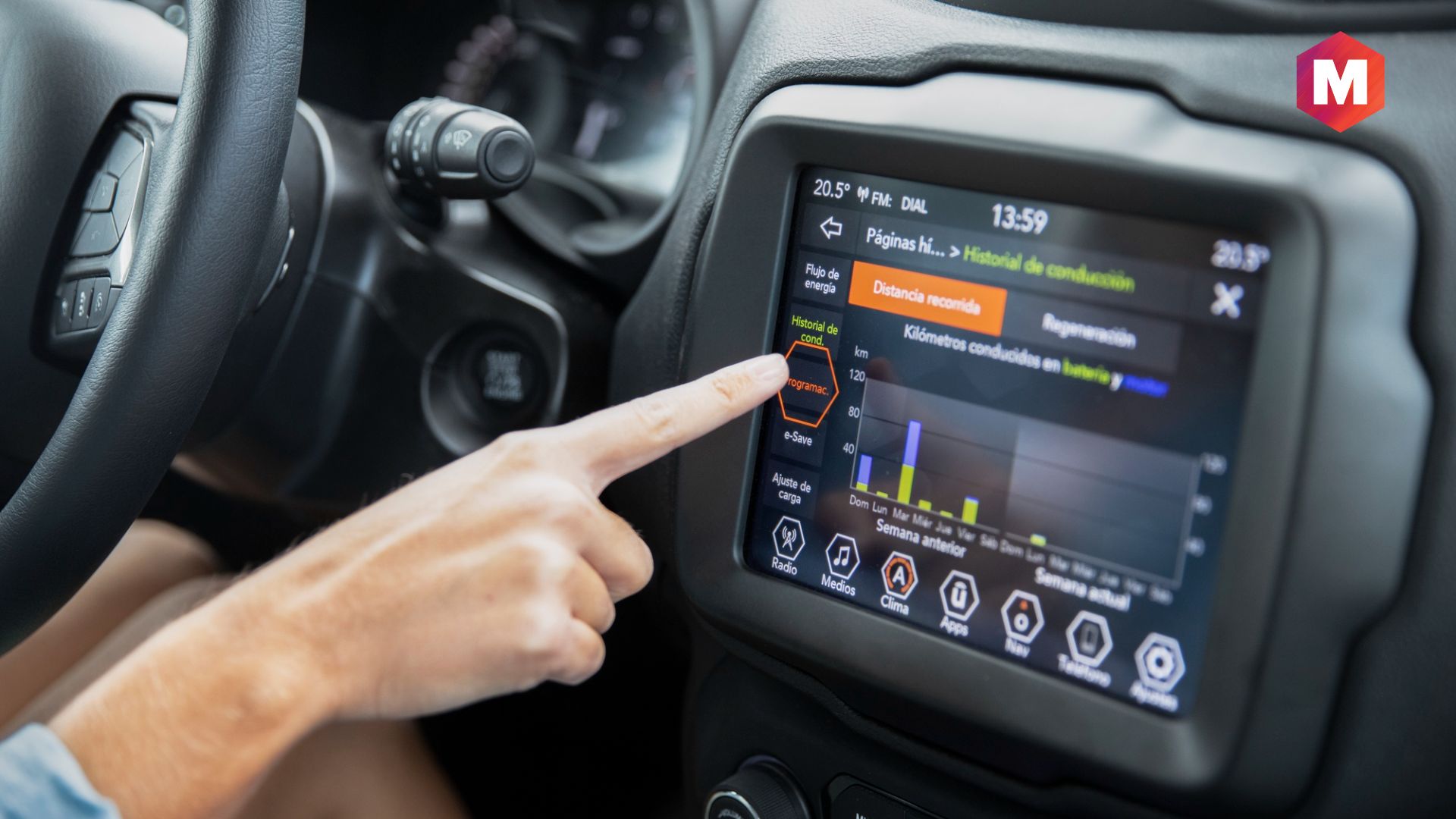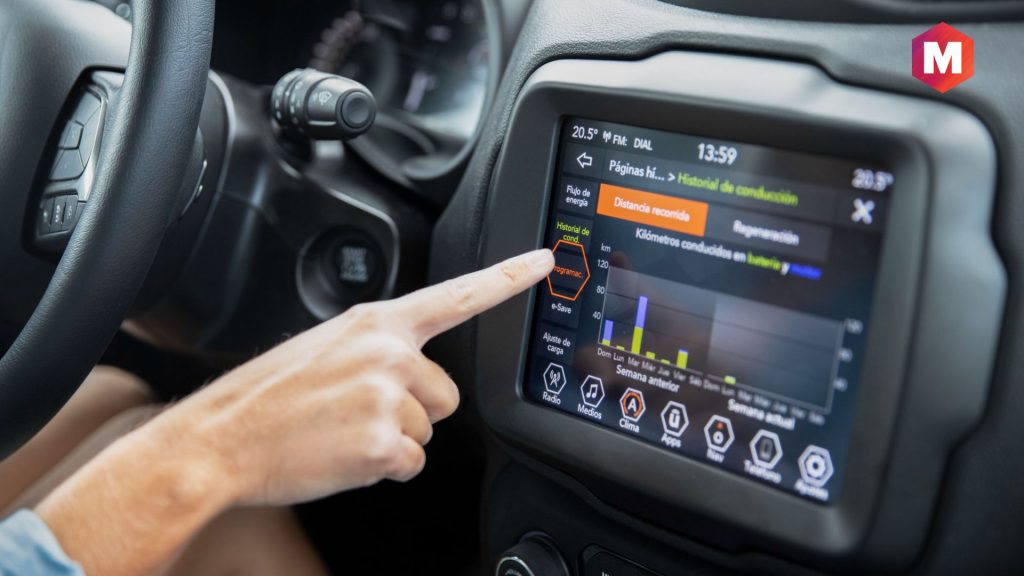 One of the common unsought product examples is the alarm system in our vehicles. People generally consider it a waste of money.
Why spend on it when we are going to lock our vehicle every time we step out of it? Once the brand started advertising about its benefits and how it can have a direct impact on us, it is then people realized the importance of that purchase.
Another important example of unsought goods is life insurance policies. People generally associate health and accidental insurance with their death or a tragic occurrence and choose to turn a blind eye.
The perception of individuals is changing in recent times because insurance companies have adopted an aggressive marketing campaign that helps people to understand the actual benefits of such policies.
Prepaid funeral services have always been considered unsought goods and unsought products, and even now, only a few people are becoming aware of the advantages of availing of such services during their lifetime. There is a serious need to make people aware of its benefits so that they have a choice even during their last ride.
An important example of unsought goods and unsought products is the use of reference books and encyclopedias. When I was in school, the basic mentality of most of us was that such items were of no use because in exams you have to read only from the prescribed books.
It was later when our teacher guided us and told us about the benefits that we started purchasing and reading them.
There was a time when the use of the internet was frowned upon. Most people did not have any idea about it and were reluctant to use it in any way.
With time awareness and increased knowledge helped people to overcome their fears so that they could make it one of the most sought-after products in the world.
Remember, it is imperative to make people aware of the benefits of a certain item because only then you can change his/her mentality and convert unsought goods and unsought products into sought-after items.
 Types
The various types of unsought goods and unsought products are as follows-
New items that have been launched in the market and the consumer has not known about it for long
Specific items that the consumer thinks are undesirable and does not make an effort to buy.
The goods that are purchased only in dire circumstances due to need and fear as a precautionary method
How to Convert Unsought Goods into Sought Goods
Human beings are stubborn by nature, and you cannot force someone to make a purchase, which he deems unsuitable. The only thing a company can indulge in is prodding and nudging the probable customers towards their products by making them aware of the items, their benefits, and their impact on their life if they buy them.
Once you have created awareness, it becomes fairly easy to change customer perception with the help of various sales techniques. It is important to indulge in intensive campaigning if you want to make the customer aware of the goods that you want to change from unsought products to sought-after products. Show them the tangible benefits of purchasing these items with the help of persuasive advertising and a strong sales pitch. For example, new products are not easily accepted until and unless someone has tried them and is speaking for them in favorable terms.
Several years ago the concept of using a microwave or an induction for cooking was not acceptable to most people but the brands continued with their marketing and a time came when these unsought goods and unsought products were recognized as worthy and more and more people started buying them.
Some of the strategies that you can use to sell unsought products are-
Unsought Product Marketing Strategies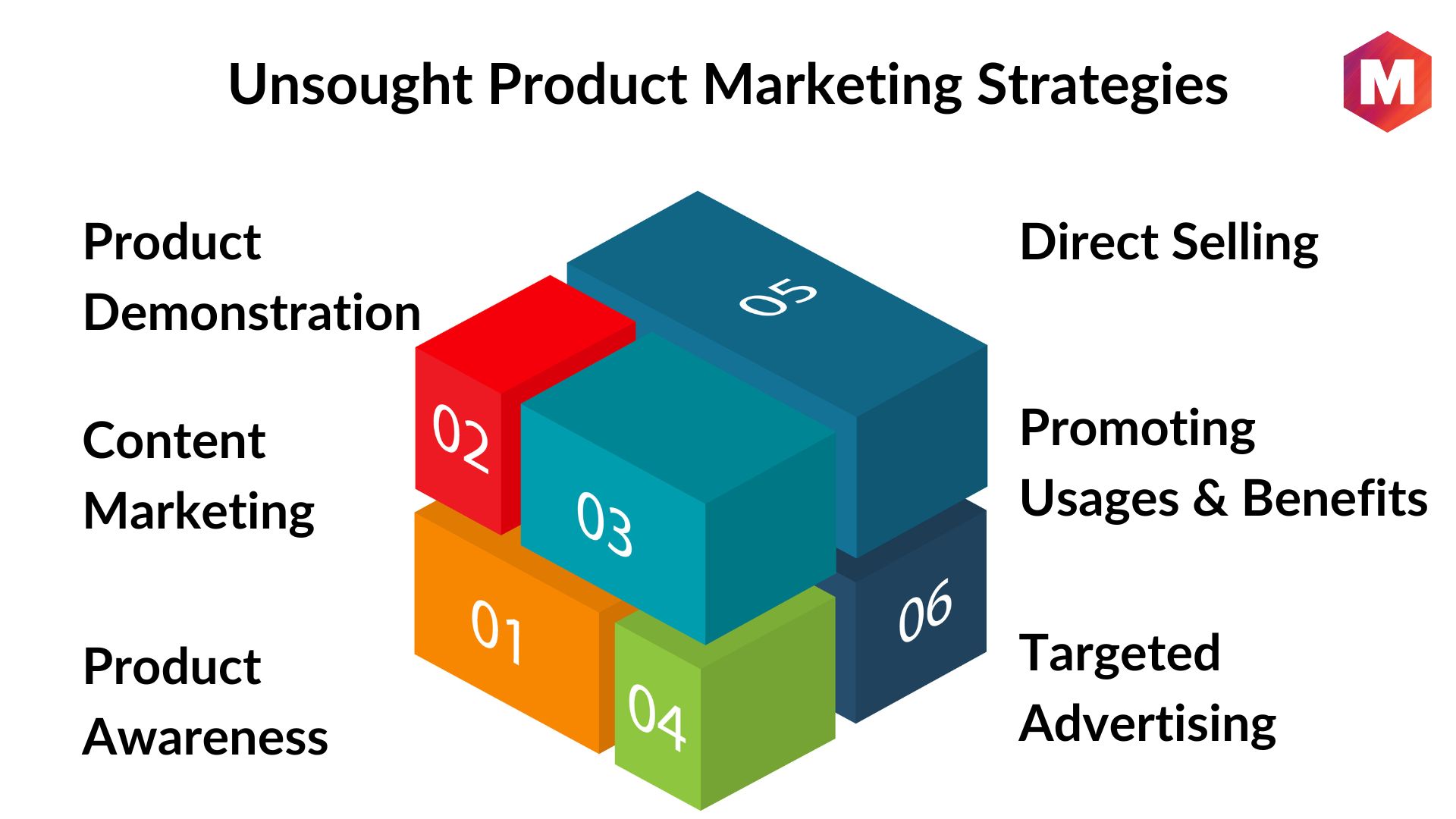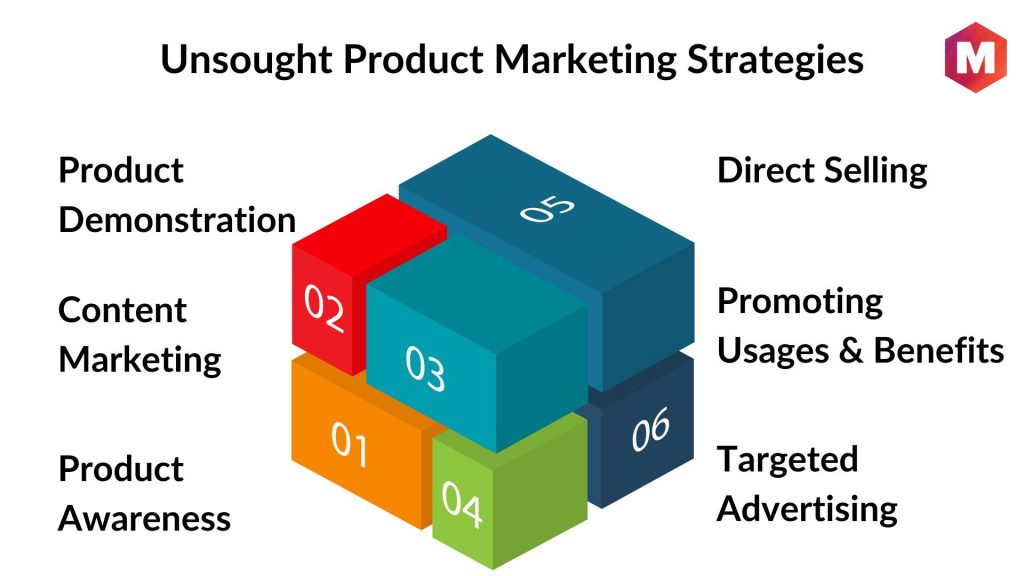 To promote an unsought good, you can use the following strategies-
Product Awareness: It is important to create awareness around an unsought product in order to motivate consumers. This can be done through traditional methods like print ads, television commercials, radio spots, and online marketing. It is also important to set up product displays in retail stores so that customers can get an idea of what the product does and how it can help them.
Content Marketing: Content marketing is also an effective way to increase product awareness. Content can be created in the form of blogs, videos, infographics, and other forms of digital media. This content should be engaging and informative to help customers understand the value of the product and how it can benefit them.
Product Demonstration: Product demonstrations are a great way to demonstrate the features and benefits of an unsought product. This can be done through in-store events, virtual seminars, and instructional videos. Demonstrations help customers to understand the product better and can be an effective way to increase sales.
Direct Selling: Direct selling is another strategy that can be used to sell unsought products. This involves reaching out directly to potential customers and giving them information about the product. Direct selling requires a great deal of effort and investment, but it can be highly effective if done correctly.
Promoting Usages and Benefits: Promoting the usages and benefits of an unsought product can help to encourage customers to purchase it. This can be done through advertising, social media, and other forms of digital marketing. Promotional materials should focus on the ways that customers can get value from the product.
Targeted Advertising: Targeted advertising is another strategy for selling unsought products. For example, if you sell fire safety products, targeted advertising could be used to reach out to individuals living in areas with higher fire risks.
Challenges Of Marketing Unsought Goods
Unsought products are associated with the results of any unfortunate incidents
Unsought goods like home insurance, health insurance, accidental death insurance or funeral services are associated with the results of unfortunate events or negative consequences. Often, consumers don't think about buying such products because they don't want to be reminded of negative experiences. Therefore, the challenge is to motivate consumers to purchase unsought goods without appearing insensitive or intrusive.
Educating the public
Another challenge is educating the public about unsought products. Many consumers may be unaware that a particular product exists, or how to use it. As such, marketers need to find creative ways to increase awareness and educate the public about unsought goods, as well as how these products are beneficial in different scenarios.
Finding the right target market
Marketing unsought products requires identifying the right target market. It is important to understand the needs and preferences of different demographics, so that marketers can craft appropriate messages and campaigns. This also helps in identifying the most effective channels for reaching out to a specific target market.
Motivating people to buy out of fear
The marketing of unsought goods often has to do with fear-based messaging. For instance, people may be encouraged to buy home insurance or life insurance to protect themselves and their loved ones in case of a tragedy. While these messages can be effective, they could be seen as manipulative or exploitative, so marketers need to be careful about how they are crafted.
By understanding the unique challenges associated with marketing unsought goods, marketers can leverage different strategies and tactics to reach and motivate their target audience.
FAQs
What are the characteristics of unsought goods?
Unsought goods possess certain characteristics which include being unknown, possibly unwanted, or their value is not apparent without significant knowledge.
What are unsought goods in marketing?
Products that consumers are not aware of or those purchased out of fear or potential harm are called unsought products. When consumers aren't aware of a product or have no real desire to buy it, it's often necessary to engage in extensive marketing that involves heavy advertising and aggressive sales techniques.
Why is it difficult to sell unsought products?
It is difficult to sell unsought goods because they require additional effort and resources to educate customers about them. Companies must often exaggerate product claims in order to convince shoppers to buy, as well as invest money in marketing campaigns aimed at highlighting the immediate benefits of shopping for unsought goods. For a long time, these products were not popular until they received huge advertisements, personal selling, and referral groups, which made consumers aware of them and caused them to become popular.
What is the difference between regular products and unsought goods?
Regular products are the shopping goods that people actively seek out, often driven by a specific need or desire. Unsought goods, on the other hand, are goods that people don't actively seek out, either because they lack knowledge of the product or its value. As a result, it can be much more difficult to market unsought goods and convince customers to buy them. Regular products are also convenience products, sought products or shopping products.
Liked this post? Check out the complete series on Marketing