The consumer is God. The necessity and relevance of a product, brand, and company exist through the consumers' requirements. Without the support of the consumers, a brand will not sustain itself as time progresses. Therefore, brands or companies must keep their customers happy, satisfied, and wanting more. Customer satisfaction is used as part of the marketing strategy to check what appeals to consumers.
What is Customer Satisfaction?
Customer satisfaction plays a crucial role in maintaining and sustaining a particular requirement.
This is a part of marketing that deals with how the product or the brand have been able to cope with the customer's expectations, if it has been able to do justice to the quality they had promised, and if they need to make any changes or improvements to appeal to its consumers.
Keeping the customers satisfied with their loyalty helps in being a step ahead of the market's competitors. Along with that, new customers can be gained as well.
Importance of Customer Satisfaction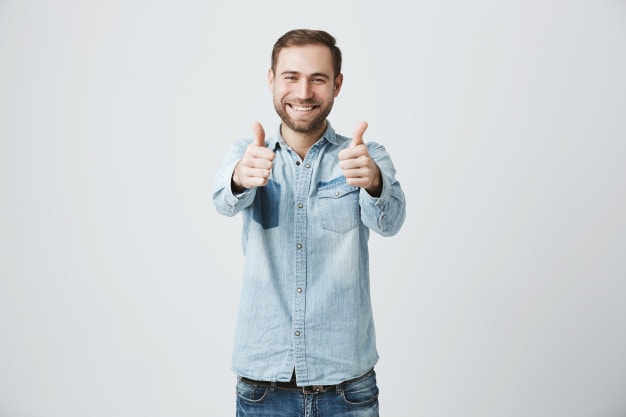 The purpose of using methods to identify Customer satisfaction is to have an understanding of their customers' perspectives and what is making them unhappy.
Knowing the customers better can help close the gap between their expectations and the company's performance and keep them loyal to the brand.
The presence of communication between the company and the consumers helps in being in the loop with the consumers.
There is an establishment of feedback, suggestions, and grievances, which helps the brand or the company to do better, to keep their customers delighted.
Assessing Customer satisfaction allows an area of opportunity for the organization to do better and expand significantly.
If the consumers are happy and satisfied, you can retain them for the longest time, without the threat that the competitor brand would win them over.
If your company is known to have generated brand loyalty, such a reputation helps direct new users towards your brand.
Keeping your customers happy can help in establishing a company strongly and sustain them through generations.
Customer Satisfaction Goals
The customer satisfaction goals set by a brand or an organization have to be laid out and defined.
It is essential to set realistic goals and, at the same time, have a futuristic vision for this achievement. However, there is no universal set of plans that can be picked and implemented by all businesses. Every business caters to the market and its consumers in different and individualistic ways. No one knows the business better than the administration themself. Thus, finding out which consumer satisfaction goals serve the organization's fabric the best, this set should be chosen by the business.
Again, setting SMART goals always helps. Specific, Measurable, Attainable, Relevant, and time-limited goals are usually the ones that any organization can easily attain. Set only 1-2 at a time (otherwise, they start competing with each other). Write them down (studies show you're 2-3x more likely to follow-through). Keep these goals based on reality.
The first goal in identifying consumer satisfaction hotspots is data collection. It is no brainer that having a database of consumer reviews from the past and the present is significant in arriving at what suits your business the best.
The problems in the service, the complaints registered across the sale of different products, and the bottlenecks that pop up, again and again, should be traced intelligently by the company to understand their customers better and layout a plan of goals to move forward with consumer satisfaction.
After that, your goals may include reducing churn or increasing retention by X%, reducing the number of contact points with repeat customers, decreasing complaint response time, increasing the NPS by X%, experiment with different communication channels, boost the number of "completely satisfied" customer interactions, reduce shipping time, and so on.
It is wise to pick goals that suit the fabric of your organization the best.
How to measure Customer Satisfaction?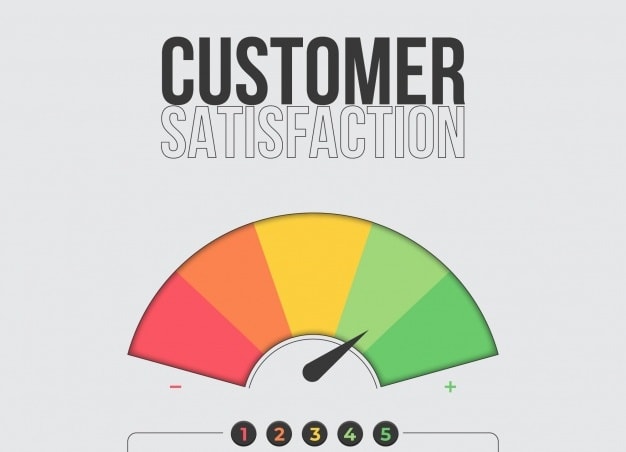 There are particular methods to measure the extent of Consumer satisfaction. There are metrics-based monitoring methods. Some of them are described as follows:
1. Customer Satisfaction Score
It is also called CSAT. It is a metrics type assessing system.
Using this, customers are asked to fill in a form or an online survey.
In that, customers can give scores to the various criteria that they are asked to choose.
Along with that, they can mark things satisfactory or unsatisfactory as per their expectations of a particular aspect of a product or a brand.
Additionally, consumers can add remarks.
Using this score, all of it is added up; the better the score, the better the brand's CSAT score.
Having a high CSAT score means that the consumers are satisfied enough to keep using their products.
2. Net promoter score
This test has a predictability factor, something that the CSAT score did not have.
Using this type of score, one can predict or assess the consumers' loyalty towards the brand.
It is calculated by subtracting detractors from the promoters.
This is an interesting test because the higher the score, they can figure out what region they need to improve.
Satisfied customers are known to give good scores, but unhappy and dissatisfied consumers give more ratings.
They willingly participate in this test to give out their grievances.
It provides a huge scope of improvement and betterment for the brand or product in question.
It helps in establishing an objective connection between the consumer and the brand.
3. Customer effort score
This is slightly different from the other two because it deals with how consumers had to get something done.
It could be to get servicing done or taken their queries to action.
It is dependent on the effort that the consumer had to do and the work they had to put in; the score is supposed to be less.
The lower the score, it means that the customers can get their services done hassle-free.
Building accessibility and convenience for your customers is essential to get a low score in this test.
Consumers also go to such brands where they find the techniques easy and convenient.
4. Feedback
Feedback can be both direct and indirect.
In direct feedback sessions, the customers are asked if they are finding any discomfort regarding any sector.
This can be done by using some simple forms or yes/no based questions.
It helps in understanding the functionalities of particular demography.
Knowing their functioning will help to provide better service to them.
One can even have short surveys designed for the customers' apps for a particular service offering.
Indirect feedback is usually in the form of research and studies that are done for understanding consumer behaviorisms.
Along with that, studying the consumers' numerical data will throw light upon the areas that need improvement.
5. Surveys
Surveys are one of the easiest and effective tools one can use to understand customer opinions and find ways to increase customer satisfaction.
These surveys can be conducted in many ways, using different types of questionnaires.
They could be a simple rating-based questionnaire, or it can be based on ranges of satisfaction.
If the consumers mark their answer objectively, these can be used as the best data for analysis.
The surveys can be made in the apps or can be emailed to the customers periodically.
Such surveys help the company to stay relevant in the lives of its consumers.
The surveys should be conducted keeping in mind that the customer's time is important, and they should not be bored into answering a survey.
6. Analytics
This is usually done on numerical data and is built up to see the statistics of various parameters.
This numerical data can be based on the behavior of a particular demographic.
It can be users, subscribers, page views, social media followers, and can have many sub-divisions based on the study's requirement.
These require the company to conduct secondary research to arrive at new findings and have more innovative ideas.
It helps to get an insight into the consumer's mind and what can be used as an effective strategy or a campaign.
7. Focus groups
These are group discussions held with customers who are brought in out of their consent and willingness.
This is done by companies launching a new brand in an existing category or launching a brand's new product.
Group discussions, as such last for some hours and help in achieving many different perspectives.
Not only that, they give an idea about what kind of advertisements would appeal to the audience.
Launch a new product would require knowing the customers' needs and what could facilitate that.
Thus, focus groups help in gaining valuable opinions within a short time.
8. Interviews
Interviews are held between a mediator and a customer of particular goods or services.
Interviews are more focused on a particular category, and one can help the customer to understand the questions that are being asked.
There might be some sensitive topics that customers may be facing and would like to give suggestions about, so interviews are a good way to ensure that.
How to Improve Customer Satisfaction?
To improve Customer Satisfaction, one must not invade their privacy, rather direct them into giving their valuable opinion.
Some of the ways to improve customer satisfaction are as follows.
1. Perfection in products or service offering
If your product or the service you are offering is not on point, then there is very little you can do with advertising and marketing strategies.
The quality of the product should never be compromised, and the customers should not be fooled.
Giving the best quality product or service by caring professionals helps sustain the consumers.
Good services and products over some time help make the consumer loyal towards the brand or product.
2. Decent delivery options
In a world where everyone is busy and time is precious, convenient delivery options help keep customers happy.
People want things and services delivered because they do not have the time to commute.
So, they should be assured of a satisfying and on-time delivery.
3. Keeping up with time
Be it providing a service or a product, being on time helps gain the audience's trust.
The right product at the right time can help build a sentiment in the consumer's mind.
4. Customer Support
The customer service desk should be proactive, quick to respond, and attend to their problems efficiently.
Cost of bad Customer Service – What if your customers are not satisfied?
The importance of customer satisfaction can also be measured in the form of bad customer service costs to the brand or the organization.
Any brand in business for a while shall aim to provide a wholesome service to the regular and the new customers.
For example, a customer experiences joy and respect when the manager successfully removes a poorly prepared dish from the bill without the customer having to say it or point it out.
It adds more to the customer's satisfaction if the manager tries to make amends by offering a peaceful dessert on the house.
The customer leaves the restaurant happy in that case. But here, the fact that this amendment costs a little to the restaurant management does not change. Whether or not your customer service team handles disputes by offering customer discounts, refunds, or freebies, not handling a situation properly can also affect future profits. An unhappy customer has a decent amount of power over your brand's reputation.
People are actively searching for unfiltered reviews and discussions before making their purchasing decisions. Filter in the fact that 88% of those people have been influenced by what they've found suddenly that a single negative encounter is greatly affecting whether or not you continue to gain new customers.
Once your reputation takes a hit, it's almost a dominos effect on sales.
Here is a video by Marketing91 on Customer Satisfaction.
Best Way to Deal With a Difficult Customer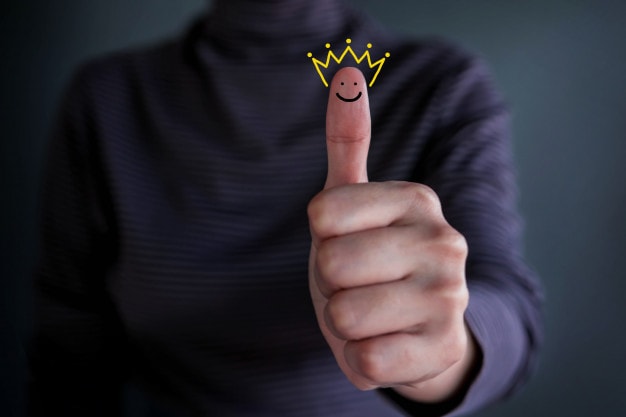 Even after you have picked up the best strategies and practices to curate your plan for customer satisfaction, there are always going to be a handful of unhappy customers.
They might have issues with the service, the quality of the product, or other relevant or irrelevant issues. No matter what, the business has to tackle even the fussiest customers keeping in mind the customer is the King's mantra.
You can't make everyone happy all the time. Don't even try. When a difficult customer crosses your threshold – digital or otherwise – follow a few best practices:
The customer always wishes to be heard. It is advised to listen to the dissatisfied customer with the utmost patience and let them get it all out of their system. Acting curtly and disregarding their complaint might make the scenario worse.
The next step in line is to apologize to that customer with empathy. They should believe that you understand the issue as well as the place they are coming from. You should be able to empathize with their concern with utmost honesty.
Ask questions for clarification as necessary. Explicitly ask what they would like to see done in response.
Offer solutions rather than serving them with excuses for a bad product or a messy service. If you can't give them exactly what they want, offer alternative solutions. Use positive language: instead of saying, "I can't do that," try leading with "here's what I can do…"
The person or the manager needs to attend to the complaining customer to keep his emotions in check and not lose their calm during the discussion.
Following up after the redressal of the complaint is also very important. The customer should believe you and have enough trust in your redressal process to come back to you in the future.
Learning from every experience, so a similar trend is not repeated, is also the key to tackling a customer.
The strategies above are key in resolving a complaint or a dispute with a tactic. This tact shall determine the level of trust the consumers shall place in your brand for future business. Other psychological tactics can also come in handy to tackle a dissatisfied customer.
Ways to ensure a good line of communication – Optimization of Customer Satisfaction
Along with all the strategies mentioned above, it becomes essential for businesses to maintain formal, respectable, and regular communication lines with customers.
The first and most important aspect of this communication is respect. Beyond that, you are making your business platform and complaint portal easily accessible to the customer matter a lot.
Helping them reach you out through phone, email, social media, etc., adds many consumers' trust in the process.
Responding to queries and delivering a tad bit better than the promised quality goes a long way in fetching the desired consumer satisfaction levels.
This loop of listening, responding, and asking for feedback is the key to ensuring a positive communication channel.
Conclusion
For a new brand to establish itself and for an existing brand to stay relevant, what they need is Customer Satisfaction.
To keep the customers happy and satisfied can help them be a company that people trust and can rely on. Such an establishment with the consumers is essential.
A satisfied customer base plays the most crucial role in an optimized, sustainable, and profitable brand presence.