Customer equity is a result of customer relationship management. Customer equity is the total of discounted lifetime values of all of the firms customers. In layman terms, the more loyal a customer, the more is the customer equity. Firms like McDonalds, Apple and Facebook have very high customer equity and that is why they have an amazing and sustainable competitive advantage.
Customer Equity is made up of three components. Value Equity, Brand Equity and Relationship Equity.
1) Value Equity –
One of the common terms used in marketing is "Value for Money" also known as "VFM". Thus Value equity is the customers assessment based on the offer, its price and its convenience. Thus if all the three match for the customer, the firm is said to have high value equity. McDonalds is a fast food item, it is available in most places and its price is considerable highly reasonable.
Thus it has high value equity because it is "value for money" product. Reebok and Adidas are available at select malls, they are perceived as the leaders in sports shoes and people are ready to go out of the way to get a reebok and adidas shoe. Thus even Reebok and Adidas have value equity. Value equity is especially important in Industrial markets mainly because B2B customers are highly aware of the convenience and pricing parameters for high cost products.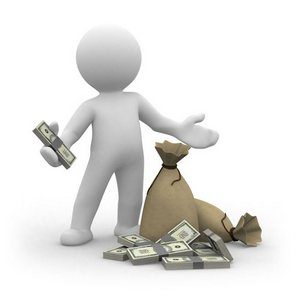 2) Brand Equity –
A normal pizza might cost you around 100 rupees. But if the pizza is from Pizza hut, or a sandwich is from Subway, you will be ready to shell out more money without even looking at them. This is mainly because of your perception and this plays a crucial role in defining brand equity. Brand equity is the customers subjective and intangible assessment of the brand above and beyond its objectively perceived value. In essence, on the name of a brand, a customer might be ready to pay more value just because of his trust on the brand. The drivers of brand equity are brand awareness, customer attitude and finally brand ethics and its perception by customers. The tools used in developing brand equity mainly include advertising, public relations and an overall holistic marketing approach. Brand equity is very important in the consumer market.
3) Relationship Equity –
Relationship equity is what makes a customer stay back with the preferred brand rather than shift to any other. However, True relationship equity comes when a customer is ready to stay with the brand ignoring loyalty programs, special recognition programs and all other programs. An excellent example of a company with probably the highest relationship equity is Harley Davidson. Relationship equity comes to a firm which is good in maintaining personal relations and therefore the customer continues with the supplier our of habit or inertia.
Thus these three equities together form the customer equity for an organization. Depending on the type of product it is in, as well as norms in its sector, the company vary in the type of equity it wants to harness most.