All businesses that deal with customers will inevitably receive customer complaints, whether it be through direct customer interactions or providing support. The impact of these grievances is immense; they can determine a customer's satisfaction level, their decision to stay loyal, and even cause them to desert your company altogether.
Did you know that a whopping 83% of customers feel more loyal to brands that respond and resolve their complaints? So, it's definitely worth putting in the effort to keep them happy! (Khoros)
Here's another interesting fact: businesses that prioritize better customer service experiences can actually grow their revenues between 4% and 8% above their market! (Bain & Company)
Addressing customer complaint issues with speed and efficiency is essential to protecting customer satisfaction and loyalty. It is vital to ensure that all grievances are adequately resolved, building trust between customers and your business. Businesses should analyze customer complaints seriously to help improve customer experience and satisfaction.
What are Customer Complaints?
Customer complaints are invaluable insights that help you identify and address any issues with your products or services. It's an opportunity to make internal adjustments and ensure a more positive customer experience.
When customers complain, it is often indicative of a gap between what they expected and the outcome you provided. Customer complaints can encompass a wide range of topics, including customer service, product excellence, prices, and delivery issues- any factor that could influence their overall experience.
Types of Customer Complaints
An excellent customer service team requires different approaches when addressing different types of complaints to increase customer satisfaction. Some of the most common customer complaints are:
Modest Customer Complaint: To make customers who might be hesitant to submit complaints more comfortable, it's a good idea to start a conversation with a check-in call or a Net Promoter Score (NPS) survey. This way, you can gauge their satisfaction level and proactively address any concerns.
Aggressive Customer Complaint: When dealing with aggressive customers who express their complaints loudly and do not accept excuses, it's important to show gratitude for sharing their concerns. Agree on the problem definition, explain the necessary steps to resolve the situation, and provide a timeline.
Imprudent Customer Complaint: Some customers can be a bit reckless in their complaints, but it's important to listen, show respect, and promptly resolve the issue. Understanding the details of the situation is key.
Swindle Customer Complaint: Customers who try to swindle often prefer handouts instead of a satisfactory support experience. When dealing with such customers, it's important to respond objectively. If the customer keeps insisting that the provided solution is unsatisfactory, it's a good idea to back up your response with accurate quantified data.
Constant Grouch Customer Complaint: Customers who are always grumpy are never happy and keep complaining about issues. In such cases, it's important to listen respectfully and genuinely try to fix the situation.
Examples of Customer Complaints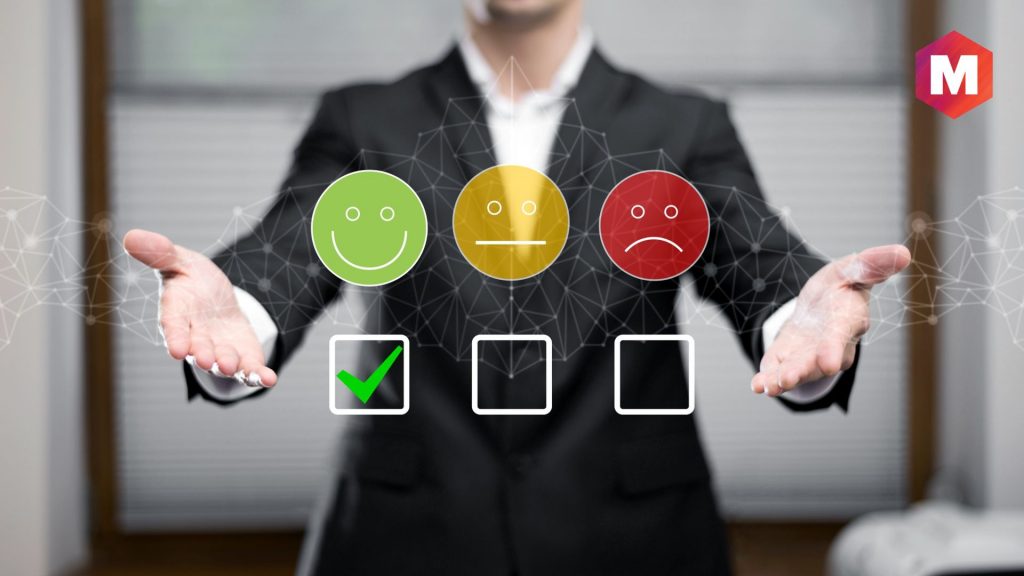 1) Poor Customer Service
If customer service representatives don't provide customers with a perfect experience, they are likely to take their business elsewhere. To ensure that never happens, reps need an in-depth understanding of the product and services as well as an upbeat disposition towards all clients. Poor customer service arises when one or both of those items is lacking.
How to resolve this customer complaint:
To successfully address customer dissatisfaction due to inadequate client service, it is vital to invest in training for your team. Educate them on how best to stay courteous and patient when addressing inquiries from customers; this could lead the way towards resolving issues quickly and efficiently – resulting in improved overall customer satisfaction!
Make sure that your customer service reps are well-informed about both the inquiries of customers and the products/services you provide to ensure they can give a comprehensive response. Additionally, incentivizing customer service reps with rewards for providing exceptional customer experience will motivate them to go above and beyond in their work.
2) Longer Average Time on Hold
For any team working in a call center, Average Time on Hold (ATH) is an essential metric. Customers want quick replies and should not have to wait with the phone pressed against their ear for hours.
Studies have proven that customers are likely to hang up the phone after two minutes, with a whopping 34% never calling back. That's an extraordinary amount of potential loss just because your customer service wasn't quick enough. Don't let this happen – pick up that call and make sure you don't miss out on those crucial clients!
How to resolve this customer complaint:
Prolonged wait times are a sign of two issues. To begin with, it could mean that your customer service team is unable to keep up with the high demand from customers. For the best customer satisfaction, consider hiring additional reps to staff your call center. Meanwhile, have your current team offer sincere apologies for extended wait times and strive to resolve all issues on the initial phone call.
Another potential issue could be the absence of automation in your call center. Call center software provides essential features that streamline and automate operations, meaning tasks are completed with ease. By incorporating this technology into your team's workflow, you can streamline their production and free them from the burden of mundane tasks.
3) Product or Service Quality Issue
When a customer is unhappy with your product, it can be easy to assume that the item is defective. However, this might not always be true – sometimes customers just need help understanding how to use the product properly.
How to resolve this customer complaint:
If a product is functioning correctly, coach your customers. Ascertain what their ambitions and priorities are, then teach them how to use the tools to attain success. If the product turns out to be faulty or damaged, give options for instant substitution and attempt to identify what caused it.
If the customer has made an error, kindly recommend how to circumvent such a result in their next experience. If you are looking for a long-term solution, customer feedback tools can be an invaluable asset in gathering customer opinions on your product.
If you're looking for a reliable way to assess and improve customer satisfaction and develop your product's features, NPS® surveys are the perfect solution. Not only will these feedback tools give you access to quantitative data points but qualitative information as well, allowing for comprehensive improvements in product development.
How to analyze Customer Complaints?
When a customer's complaint comes in, the initial move is to carefully analyze it. Sifting through customer grievances, complaint analysis assists in tracking and processing grievances in an organized manner.
When it comes to complaints, not all are created similarly. Therefore, before you take action on any of them, there are a few important questions for reflection:
Have you experienced this before?
Have the complaints been documented?
How frequently does the same grievance reappear?
Could we discern any regularity in how this grievance was received?
Has this customer previously alerted us to the same issue?
By addressing the root causes of your customers' complaints, you can take proactive steps to ensure they will not occur in the future. This will help you increase customer satisfaction and create loyal customers.
5 Steps to Handle Customer Complaints
When you handle customer complaints successfully, you optimize the base of your loyal customers and hence, you enhance sales and profit. Some of the steps that you should follow to handle common customer complaints and resolve the issue of unhappy customers are-
1. Gather feedback and analyze for any patterns
To address customer complaints, it is essential to thoroughly inspect all grievances. Utilizing a reliable tracking program can make this process substantially simpler since you will have access to quick feedback and data such as average call timeframes.
Subsequently, examine any patterns that may arise. Do certain groups of customers have similar grievances? It could be anything from longer call wait times to a glitch with your product. Before you can address any issues that may arise, it's imperative to review the criticisms being offered. After all, how can you remedy something when you don't even know what it is?
2. Reach out to your service team for further assistance
Afterward, confer with your service team regarding their struggles when it comes to customers' issues.
Ask them questions such as if they feel inundated by the number of calls and tickets received, whether or not they have the requisite tools for delivering excellent services; furthermore, and explore ways that you can streamline existing customer service processes.
Your service team is the most valuable resource when it comes to enhancing customer satisfaction.
3. Find out the root causes of the customer complaints
Having a comprehensive understanding of your customers' issues is just the beginning; now you can take action to identify and tackle the root causes.
Research customer reviews, consumer service data, and client feedback to gain a clearer comprehension of the issue. This will assist you in crafting an effective resolution for any customer concerns and help develop better customer relationships.
4. Take corrective action
Following your identification of the root cause of your customer complaint, it's time to take action.
To better understand consumer expectations and create a customer service plan that is tailored to their needs, consider initiating satisfaction surveys, offering customer support training, and establishing customer feedback forums.
Not only will these strategies aid you in tackling customer complaints, but they may also help to prevent future client issues as well.
5. Execute customer service plans and follow up to address customer pain points
Crafting a comprehensive customer service plan that includes systems, processes, and technology is imperative to providing quality support for both you and your customers.
Additionally, don't underestimate the importance of gathering feedback by asking customers to review their experience with your business; this could be incredibly beneficial in recognizing areas where improvement can occur.
Undoubtedly, customer complaints should be taken into consideration and handled promptly. Nowadays, it is pivotal to perceive complaints as learning opportunities that can enhance the overall client experience eventually. Consequently, always ensure inquiries are responded to appropriately, matters are tackled efficiently and problems are settled within an acceptable timeline.
Key Tips for Handling Customer Complaints Effectively
When it comes to customer complaint resolution, the critical aspect is listening and responding in a way that makes customers feel heard. This includes receiving negative feedback, understanding the root cause of their concerns, and finding an effective solution to the problem.
1. Accessibility is a must
If a customer encounters an issue with your product or service, then forcing them to go through numerous hoops will only serve to amplify their discontent.
Ensure a seamless customer experience by offering self-service solutions and making it easy for customers to reach out across various channels.
2. Using active listening to understand every dissatisfied customer
An excellent way to address a disgruntled customer is by listening and engaging with them attentively.
Allow customers to express themselves without interruption and probe them with pertinent questions to truly appreciate the issue. Active listening will demonstrate that you value their opinion, while also supplying you with the knowledge needed to produce a satisfactory customer service solution.
3. Addressing customers' discontent with sincerity and respect
A great way to show a disgruntled customer you care is through understanding and validating their emotions. This type of empathy-based customer service skill speaks volumes; recognizing the emotion behind their complaint helps them feel valued, appreciated, and heard.
4. For greater comprehension and lucidity, ask your representative to reiterate
Validate that you were paying attention by restating their issue to them. This shows comprehension, while also getting the customer's confirmation of what they said.
5. Seeking a first-call resolution
The more contact attempts in search of a solution, the greater the friction and frustration.
Ensuring that customer issues are fully resolved during the first call is key to a truly remarkable experience. Not only will it make customers more satisfied, but it'll reduce the amount of workload for your support team as well.
6. Providing a plan of action
Help customers resolve their issues swiftly by providing them with a concise action plan and timeline. Don't underestimate the significance of customer satisfaction; give them an answer quickly, and you'll maintain their loyalty for far longer.
7. Follow up and confirm customer satisfaction
After providing your customers with the utmost satisfaction, it's crucial to follow up and confirm their contentment. Reach out a few days after the customer service experience ends to make sure that everything was addressed properly.
Not only will this further emphasize how important they are to you, but also serves as an insight into their loyalty towards your organization.
8. Master the art of proactive complaint handling
By actively engaging in social listening, and proactively addressing customer complaints, you can ensure that your business is running efficiently. Locating negative feedback online can be a difficult task, however here are some ideas of where to begin your search.:
Have any criticisms been voiced on your blog?
Have you noticed your brand name buzzing on Twitter or LinkedIn?
Are your customers communicating on your Facebook page?
Have any unfavorable reviews been posted on your Google My Business profile?
Are the reviews left on your YouTube channels glowing?
Are any customer reviews, complaints, or issues about your brand popping up in search engine results?
Why Create Customer Complaint Guidelines and Policies?
Strong customer complaint guidelines and policies are essential to ensure that customer service agents can manage client complaints rapidly and proficiently, mitigating any potential frustrations.
Having clear policies in place gives customer service representatives the means to handle consumer grievances equitably and systematically. The customer complaint guidelines and policies should encompass the following steps to manage customer complaints effectively:
Incorporate customer complaint protocols
Train customer service agents to handle customer complaints in a personalized manner
Pinpoint the types of customer complaint categories to understand their needs and wants.
Pinpointing customer pain points and customer complaint triggers to craft a proactive approach
Make sure to routinely assess customer complaint documentation for any possible issues.
Establishing customer complaint policies and procedures not only ensures professional and skilled handling of complaints but also helps streamline the process for both customers and service personnel.
Customer Complaint Checklist to Resolve Customer Complaints
Tackling customer issues is much like dousing a flame – it's often reactive and no matter how tremendous your product or service may be, you simply can't make everyone happy.
If you want to enhance satisfaction, follow the checklist below the next time a complaint arises. Respond quickly, fix the problem, and maintain your client's peace of mind with ease!
Show that you understand and empathize with the complaint by acknowledging it.
Let your customer know that you are taking immediate steps to resolve their issue.
Enhance the satisfaction of the customer by promptly documenting and organizing all complaints.
Adhere to company policy and address the grievance promptly.
Ensure the customer's satisfaction by following up with them.
As satisfaction improvement is a continuous process, web forms provide an effective platform to collect complaints from your website. Then, by utilizing customer service software, your customer service teams can store each complaint for reference on the respective customers' profiles.
FAQs
How is Customer Complaint good for your business?
Customer complaints provide valuable feedback that can help you improve your business. They highlight areas where your product or service may be falling short, allowing you to rectify the situation. Moreover, addressing complaints effectively can turn dissatisfied customers into loyal ones, enhancing your brand reputation.
What are the 3 stages of a customer complaint?
You can use the LOF acronym to remember the three phases for handling complaints:
L is for Listen: During this phase, we focus on using our best listening skills.
O is for offering a solution: Once we've listened and agreed on the nature of the complaint, it's time to offer a solution.
F is for Follow-up: Don't forget to follow up and make sure everything is resolved.
What are the main causes of customer complaints?
The five main causes behind complaints are:
Poor Customer Service: The number one reason customers complain is because of slow, rude, or sloppy customer service. It's just frustrating when you don't get the help or support you need, right?
Sneaky Up-Sells: Oh, and let's not forget those unexpected costs that make customers complain. It's like they try to squeeze every penny out of you!
Low-Quality Goods or Services: Ugh, nothing worse than spending your hard-earned money on something that turns out to be low quality. It's just disappointing.
Poor Customer Experience: You know what grinds my gears? When companies don't care about the customer experience. It's like they forget that we're the ones keeping them in business!
Not Providing Contact Details: Seriously, how hard is it to provide contact details? Customers need to reach out and get their questions answered. It's just common sense!
What are the benefits of resolving customer complaints?
Resolving the complaints of customers has several benefits:
First, you can retain an unhappy customer and optimize customer loyalty.
Second, you can gain valuable insights into your internal processes by hearing recurring concerns.
Third, resolving complaints will lead to more loyal customers and an improved customer base overall.
Fourth, it makes good business sense: one unhappy customer likely means many others have had the same complaint but just haven't said anything yet.
Finally, taking a proactive approach also shows your brand cares about the customer's perspective and experience.
Liked this post? Check out the complete series on Customer Management