Running a business and keeping it profitable is not an easy job. Especially, In the present times, when people are not required to build a brick and mortar store to run a business, they can run it by sitting at their homes or by sitting at a bench of a park. Therefore, companies are regularly required to come up with unique ideas and strategies to keep their customers and to stop them from going to other businesses.
Customers are the king of every business. Now customers don't bend, but businesses are required to bend their methods and modify their business methods to keep their customers happy and to strengthen their customer base. The customer base is an essential term for every business. The customer base is the source of a company's revenue and profit. Therefore, it is necessary to learn about the customer base.
Read this article to learn what is a customer base, definition of customer base, How to determine your customer base, Ways to build your customer base, and Different types of the customer base.
Definition
Customer base can be defined as a group of customers who repetitively buys products and services of a company. The size of the customer base of a company influences the profit generated by the organization.
What is the customer base?
A customer of a company can be a person or an entity which buys its products and services to use them for their use. A large group of these customers forms the customer base of the company. It is essential to determine the right customer base of a company as it is the source of income of the company.
Knowing the right customer base helps a company to make crucial decisions such as marketing and advertising methods to reach your customers, price of the product, packaging of the product, etc. The right customer base of a company can be determined with the help of market research or can be known through experience or the company or by observing the customer base of the companies which sell similar products or provide related services.
The customer base of a company is also referred to as target customers. The customer base of a company consists of people with similar interests and the same preference for the product. A company creates its product by keeping the needs and requirements of its customers in mind. A happy and satisfied customer return to the company whenever he needs that product again rather than going to other companies. A company needs to retain its customers because getting a new customer is far more expensive than hiring an old customer.
A customer base of a company can be of two types such as, customers of a company that makes a significant but less frequent purchase is known to have a tall customer base. On the other hand, customers of a company that buys a product in small quantities but buys them frequently are known to have a broad customer base. Companies that sell products that are used daily have a broad customer base. Companies require good quality of products, attractive offers, and effective advertising and marketing strategies to keep their customers and to enhance their customer base.
How to determine your customer base?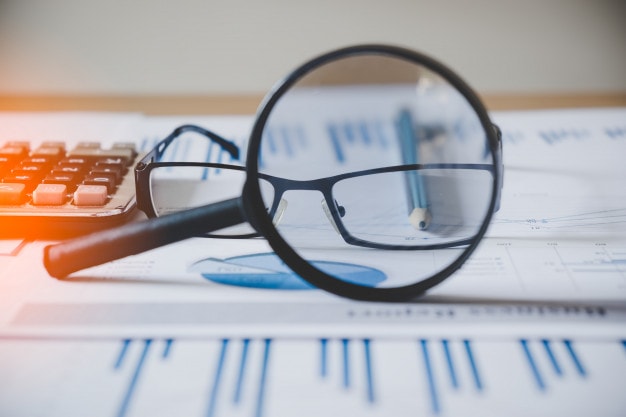 An excellent business idea is of no use if you don't know which customers to target. Therefore, it is essential to determine the right customer base for the success of your business. In this section, you will learn about how to assess your customer base.
1. Conduct preliminary research
Conducting preliminary research is very important for the success of a business. Don't skip this step at any cost. Many companies have failed because the people who started these businesses were so confident about their idea that they didn't consider researching to learn about the situation of the market and customer base.
The preliminary research will not only provide you with minute details about the market that you are going to enter but also help you determine the right customers for your product or service. You will learn about which age group you want to focus on.
In the present times of social media and the internet, conducting research is not difficult to do research. You can join different social media pages and forums and learn about what people want and expect to determine your customer base. Moreover, you can create your page and can survey to get the answers to specific questions.
2. Conduct secondary research
Preliminary research will provide you with enough data to move in a particular direction to make some decisions. But secondary research is necessary to learn in detail about the customer base for your business.
For example, whether you are a business planning to target a particular age group, income group, gender, or ethnicity. All of this information is important to make crucial decisions regarding your business. Moreover, data collected using secondary research will provide information about what changes you are required to make to sell your product in a particular area.
3. Consult a business development agency
If needed, you can consult a business development agency to get information about the latest market trends and learn about the changing market conditions from the market experts. You can learn about the demands of the customers and using this information can modify your product or can introduce a different variant of your product to increase your customer base.
You can meet other small entrepreneurs and can join the business community of your area. Interacting with other entrepreneurs can also provide you with other business opportunities and you can learn about reliable and excellent suppliers. Moreover, you can create a product to satisfy the needs of customers which over previously overlooked by the already established businesses in that area.
4. Visit businesses similar to your business
Visiting the companies of your rivals in the market has several benefits. You can learn about both their strengths and weaknesses. Having this knowledge helps gives you an advantage over your opponents. You can modify your product o service to provide all the things that your competitors are missing. In this way, you can also attract their customers to increase your customer base.
Different types of customer base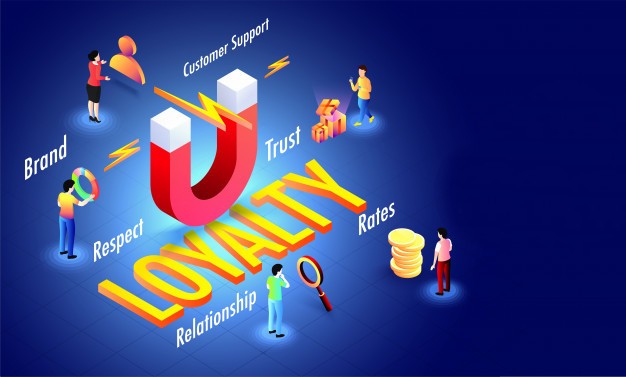 1. Loyal customers
Loyal customers are a gem for your company. These are those customers who have been buying your products regularly at least from the past one year. Your loyal customers make the most significant portion of your customer base.
Loyal customers are the most significant contributors to your annual revenue generation. Therefore, a business needs to keep hold of these customers. You can keep your loyal customers happy and satisfied by providing the recognition for their loyalty and giving the advantage in the form of a discount or offer on your product.
2. Recurring revenue
When a business generates its revenue by selling memberships or paid accessibility, consider their customer base to the active members of their business. These customers are also referred to as subscribers. For example, Netflix considers its customer base to those viewers who have subscribed to its platform by paying full subscribership.
3. All customers
The third and the last type of customer base is "all customers". This category of customer base considers all the customers who have purchased at least once in the past year. These can be those customers who tried your product once due to curiosity or because of an offer provided by you.
5 Ways to build your customers base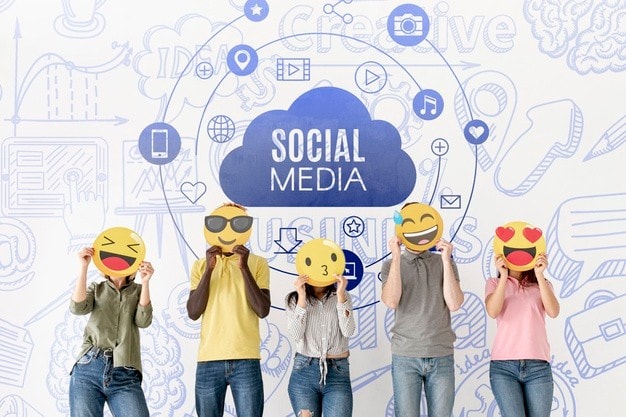 Plays an essential role in the success of a business and a company must keep its customers at the same time enhancing its customer base. In the present competitive times, increasing the customer base is very difficult as customers can easily switch to other businesses. However, in this section, I will share a few methods that you can adopt to build your customer base.
1. Make the use of social media
Social media is a platform where you can reach a homemaker as well as a professional. Social media is one of the easiest ways to grow your business. You can advertise your product without spending too much. Create a social media handle of your business and share information about your business, such as fresh content about your business, information about the launch of new products, and information about sales and offers on these platforms.
Make sure to share your content with all the groups you are part of and don't forget to tag your customers in the post. In the present times, both e-commerce and offline businesses are making the use of social media to reach their audience and to learn about their preferences. You can either hire a professional to create content for you or can upload content on your own.
2. Consider the opinion of your customers
The customer is king in the present times. The success of your business also depends mainly on your customer base. Therefore, if you want to increase your customer base, then it would be great that you take the opinions of your customers to modify your products and services.
There are two benefits of taking the advice of your customers. First is that you learn what your customers want and can create products and services to fulfill their needs. The second benefit is that your customers will feel valued and this will evoke a sense of loyalty in them. You can create a survey and can share it on your website or social media platforms or you can conduct interviews offline of your loyal customers.
3. Distribute free samples
People love free things. Moreover, if you are new in the market and want to create your customer base or launching a new product, then the best way to make your customers trust your product is by giving them a chance to try your product before they make the final purchase.
4. Keep your website up to date, and share fresh content with your visitors
Your website is your face. People check your site to learn about you and to learn about the products and services. Therefore, you must keep your website up to date and regularly share fresh content on it. This will help your customers to trust your company.
5. Maintain excellent customer support
One thing that customers loath about a company is their lack of customer support. Especially in the case of online businesses, the role of customer support is significant. Provide active customer support to your customers to retain them, also don't forget to include various medium, so that your customers can reach you through any platform that they are comfortable with.
Liked this post? Check out the complete series on Customer Management