In a consumer-driven era, there is a new concept catching hold of the market – customer to business (C2B) model. It is diametrically opposed to business-to-consumer, as the end consumers create products and services which are consumed by businesses and organizations. Customer to Business (C2B) is an e-commerce type of business which came into existence due to Internet, which made possible the relationship between customers and business.
Affiliate marketing is an example of products that consumers can sell to business owners. Via a blog, the customer or the individual author offers a link back to an online business, and so it helps to facilitating the purchase of a product. In this case, the author might receive compensation from a successful sale. An individual photographer can also sell stock images to businesses. In this case, stock photo agencies purchase photos from private photographers, typically on a contractual basis.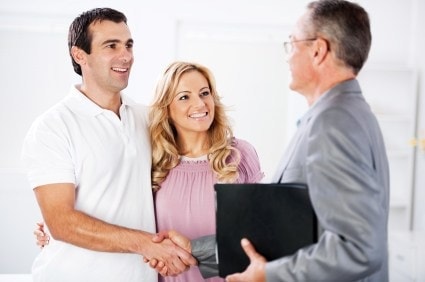 Thus, originally, individuals who would have been the purchaser of products from companies, can also become the sellers because of their unique skill.
The decreasing costs of technology gave access to technologies that once were available only to large companies. Likewise, the very characteristic of Internet of being a bidirectional network, allowed consumers to become their own businesses. Therefore, those who have something to offer to companies, actively contact the enterprises via internet and raise questions or give suggestions that can be used for improving or marketing their products or services. This flow of information too is a type of customer to business model. What do marketing research firms do? They facilitate the flow of information from customers to business.
As already expected, in a revenue generating customer to business model, the forms of marketing are mainly related to online marketing.
The customer to business model involves three entities:
The consumer – who can be any individual, with an offer of a product or a service for the company. Depending on the model, the consumer can be one of these:
webmaster or blogger
photographer
any individual answering a poll
any individual with connections who offers job hiring through referral hiring sites
The business – is represented by any business or company which purchases goods from an individual (the consumer) through intermediaries. Examples of companies which can be such clients:
companies which need to advertise online
advertising agencies which need to buy stock photos
companies which would like to hire (through referral hiring sites)
The intermediary – usually it is a portal which is used both by the businesses (buyers) and individuals (sellers). The intermediary is an essential element between the buyer and the seller. This portal can link one buyer with many sellers.
The primary roles of an intermediary is to promote the goods and services that the individuals plan to sell and proposes a distribution channel for selling them. It also offers the sellers services like large promotion, technical expertise or logistics. A second role is that of offering buyers contact to a mass of individuals and also considers the legal aspects of money transactions. Examples of these intermediaries are Google Adsense or Google Adwords. However, some intermediaries prefer to create two different access portals, one for buyers and one for sellers.
The intermediaries can also be classified into two categories:
Extern intermediary – is the one who acts as an agent between buyer and seller (like the referral hiring site)
Intern intermediary – is basically the business itself, which through an affiliated program pays the seller directly.
In a customer to business model, the seller or the individual is not the only one who has to make efforts for selling his or her products, but the businesses also have to develop some skills if they want to reach C2B  audience and choose the best product or service. Therefore they should consider marketing tools like market research, customer feedback channel, comments or suggestions from customers, social media.  Adopting a C2B approach requires extra effort and resources, but involving the customer in business decisions is essential for today's consumer-driven market.
If you liked this article, we bet that you will love the Marketing91 Academy, which provides you free access to 10+ marketing courses and 100s of Case studies.