What is CRM?
Customer Relationship Management (CRM) is a strategy of the organization to manage the current and potential customers. CRM usually refers to a system power tool that is used for contact management sales management and much more. The aim of CRM is to improve business relationships and get better results. Businesses today have become customer focused rather than product focused which is why CRM has gained increasing importance.
Earlier the businesses used to focus only on profits and not customer satisfaction but today customer satisfaction is combined with profits. Making profits via customer satisfaction has become the primary goal of every business, which is an ideal way to survive in the competitive market. CRM can be seen as a connection which connects different parts of the business together and presents a unified view of the customer to the company.
Advantages of CRM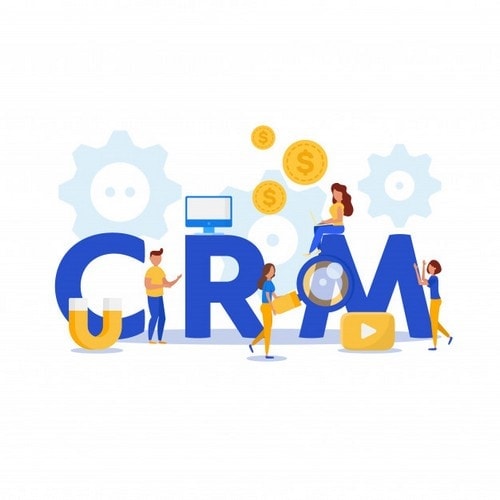 The primary advantage of CRM using enhanced and improved management of contacts. Since there are multiple contacts CRM helps to have managed them in an efficient way.
Since CRM is an automated process more often than not it helps in collaboration of multiple teams which helps in team management for the higher management.
CRM is known to enhance the productivity of the teams.
CRM helps to empower sales management buy accurately helping in sales forecasting.
CRM is one of the best tools which is known for reliable reporting.
It is seen that CRM improves the Sales Metrics of the company, which in turn helps in customer satisfaction.
CRM also helps in enhancing the marketing ROI by acting as a support system of the Sales team.
3 Types of Customer Relationship Management
Majorly there are three types of CRM which are used nowadays. There are Operational CRM, Collaborative CRM, and Analytical CRM.
1) Operational CRM :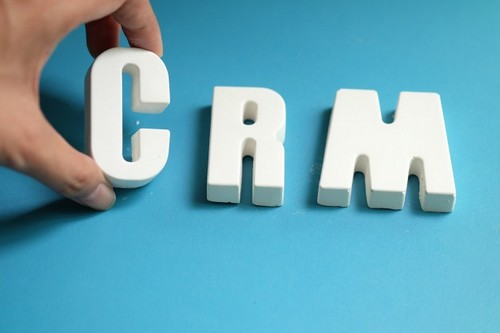 Operational CRM is the one that streamlines the business processes and also includes sales and marketing automation along with service automation. The primary purpose of operational CRM is to generate leads and then convert them to contact while capturing all the required details and also to provide service throughout the customer lifecycle.
Operational CRM also provides support to the front office and which involves direct communication with customers via any communication method. There is an operational CRM database which stores all the details about customers including the interactions, requirements, preferences, discussion topics etc.
All of it is stored in the contact list of the customer and can be retrieved by anyone in the organization with access. It is very popular for its unified view of customers across the entire organization and all communication channels. Salesforce is such an example of operational CRM.
A) Sales automation :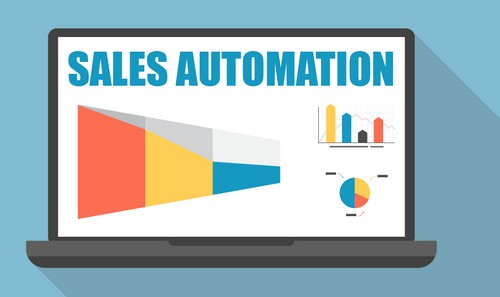 Sales automation is conducted to help an organization to automate the sales process. The primary purpose of this is to establish standards within the organization for new customer acquisition and also for dealing with existing customers. Sales automation organizes information in a way that the businesses can meet the needs and demands of the customers along with increasing sales in a more efficient and effective way.
Sales automation includes various models like contact management lead Management, order management, sales forecasting and also a collaboration with the marketing department.
B) Marketing automation :
The primary purpose of marketing automation is to find the best alternatives for offering products to potential customers. It also includes the best way to offer products to potential clients. Campaign management is the main module in the marketing automation which enables the businesses to decide on effective channels to reach the customers.
With many channels available like emails phone calls a face to face meeting campaign management helps to decide the best approach for the same. This is social media is also used as an important channel for customer participation. Salesforce is also used for marketing automation.
C) Service automation :
The automation in services helps businesses to retain the existing customer by improving the service quality and enhancing the relationship. Service automation includes issue management to solve the problems of the customer and management of customer calls to handle incoming/outgoing calls of the customer. Service automation also includes monitoring the quality of service based on the pre-decided performance indicators.
2) Analytical CRM :
Analytical CRM helps to analyze the data of customers that is generated by the operational CRM apps. Analytical CRM also helps to understand the behavior of customers and help to derive their true value to the business. This helps the company to approach customers with useful information and proposals which addresses their needs and helps to satisfy them.
The applications in analytical customer relationship management use the analytical marketing tools like data mining to get meaningful information like the buying patterns of existing customers, spending patterns of potential customers, the target market, highly profitable and low profitable customers, non customers, customer conversion in a specific period of time etc.
This data helps the senior management to make better decisions and implement better marketing campaigns in the market. CRM helps in gathering information of customers from different channels and has to analyze the data in a structured way. It also helps the organization to set a proper business methodology which helps in sales and marketing decisions. It also helps to improve the effectiveness of CRM and helps analysis of key performance indicators which are set by various businesses.
3) Collaborative CRM :
This is also known as strategic CRM which helps your organization to share the information of customers to various business units like marketing team, sales team, support team, technical support, etc. For example, feedback from the Sales team could be useful for the marketing team to approach and handle the targeted customers with customized products and services.  It is seen that every business unit works independently as a separate group and rarely shares the information of customers with other teams which often causes a loss in business.
Collaborative CRM helps to unite all the separate entities within the business for only one goal – to analyze and use all the information obtained to improve the quality of customer service and to retain existing customers and to acquire new customers by an increase of sales. Various applications have been used for collaborative CRM. Before implementing any system that is crucial for a business to decide the strategy and future goal.
Here is a video by Marketing91 on Customer Relationship Management.