Customer expectations include the set of responses, behaviors, prices, offers, service or product improvements, personalization, experiences, etc that customers long for or anticipate while interacting and engaging with a company. Customer expectations are the set of things that existing and new customers of a business expect.
Some of the key expectations that modern customers have from contemporary businesses are
Connected journeys
Personalization
Innovation
Data protection, etc.
To fulfill such customer expectations, businesses need to break down their business silos, customize products, services, and marketing in the best possible way, plus they should keep pushing their limits and build trust-based relationships with the customers. This post will take you deep into the world of what customer expectations are and how to meet and exceed them, so without any more ado, let us get started-
What are Customer Expectations?
Definition: Customer expectations are defined as a collection of thoughts, desires, and anticipation that a customer might have in mind during and after making a purchase of a product or service from a business or brand.
For example, when you buy a product, you want it to satisfy your product requirement efficiently. Thus, even before purchasing any product, a customer has the list of expectations it wants that product to fulfill.
Conventionally, buyers have demanded essential services. They want the quality of the product to be excellent. The price of the product should be fair and must match the product.
In this modern era, customers require basic services and need some other expectations to get satisfied. They want the companies to understand their demands and requirements, and they do not wish to be looked upon like random figures. Customers now want the products to be modified, and some even want to change the products entirely. Customers expect data protection services.
Why meet Customers Expectations?
Now, let us talk about why do businesses aim to meet customer expectations. When a company launches a product, what does it expect?
It expects the customers to get aware of the product as well as get drawn to it.
And after the customers purchase the product, how can a company make sure that the customer won't trust any other alternative brand for the same product?
At this point, the company needs to ensure that every demand and expectation of the customer concerning the product is satisfied.
The ultimate objective of setting up a business is to meet customer demands. The happier customers you have, the more your business will evolve. A brand needs to keep its customers pleased and satisfied with the product continuously. This will help a brand gain, loyal customers.
Some of the key reasons why businesses should try to meet customer expectations are-
1. Getting Repeat customers
Fulfilling customer expectations helps businesses in converting existing customers into loyal customers. As per stats, when businesses try to convert new customers, it costs them 5x more than converting existing customers. Therefore offering personalized services to fulfill customer's expectations help businesses in getting repeat customers.
2. Standing out from the competition
Meeting and exceeding expectations of customers is useful in setting a business apart in the competitive marketplace. Fulfilling service level expectations via excellent support services during a customer journey and ensuring consistent experience even after the purchase is one of the key reasons behind gaining customer loyalty. When your customers would know that you anticipate, understand, and fulfill their needs, they will prefer to purchase from you instead of any of your competitors.
3. Word of mouth marketing
Businesses that have met customer expectations enjoy optimization via effective word-of-mouth marketing. Research shows that customers with poor experience share their story with 15 people while customers with good experience share their story with 11 people. It also helps in optimizing the brand reputations.
All in all, meeting customer expectations will empower a brand or business with an increase in loyal customers who will further bring other customers. Meeting customer expectations will ultimately lead to an increase in revenue.
Why exceeding customer expectations is critical?
One survey found that the businesses that have exceeded customer expectations say that 91% of their customers are more likely to opt for a repeat purchase after having a positive experience during and after a purchase.
71% of such customers also affirm that their purchase decisions are generally based on their quality of experience with a brand.
Hence, businesses that go the extra mile to deliver what their customers expect- even before their customers (verbally or non-verbally) express their desires enjoy better conversions and sales.
What are the types of Customer Expectations?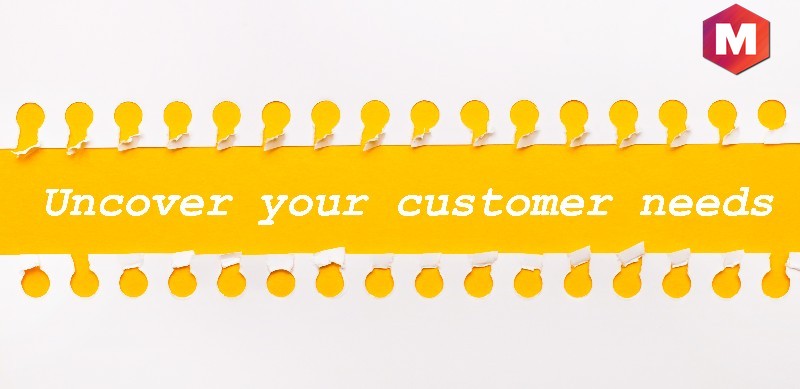 The 5 types of customer expectations that businesses need to pay heed to are-
1. Explicit expectations
These revolve around some specific targets that your target audiences are looking for when they seek out a type of product or service that you offer.
2. Implicit expectations
These expectations are associated with the table stakes or minimum offering that customers might expect from any business in your niche. Such expectations are generally based on the contemporary market trends and experiences that your competitors are offering.
3. Interpersonal expectations
Such expectations talk about what customers want to receive while interacting with your service or support team. It covers the service experience that your customers expect.
4. Digital expectations
These are the expectations that customers have from the online portals and platforms of the businesses. Such customer expectations revolve around an easy and personalized user experience across multiple channels on the web. Customers also want data privacy and security while going through digital channels.
5. Dynamic performance expectations
Customers also have dynamic performance expectations from the businesses or brands. Such expectations talk about how a product or service is expected to change and modify with change in time.
List of Customer Expectations which ensures Customer Satisfaction
When businesses know what would their target customer expect, they become proactive in offering excellent customer service to meet and exceed customer expectations. Some of the basic expectations of customers are-
1. Product and Customer service should be fast
Consumers always expect the service to be fast. When they order a product, they expect the delivery of the product to be quick. If they face any problems with the product, they want it to get resolved by the company as soon as possible. The faster the company provides a solution, the more the customer gets satisfied with the product. A company should take care of the following –
Quickly respond to the customers.
The official website should be responsive.
Allow the customers to have secure payments
Provide a fast and effective solution.
2. Detailed Data by Self-Service
The customer awaits quick answers from the self-service portal. Companies should focus on providing solutions to the frequently asked questions by the customer. It should contain –
Accurate data
Updated FAQ section
3. Positive customer experience by customer service agents
Customers positively review brands and companies based on how their customer experience was. Things customer expects from customer experience –
Companies must understand them.
Issues commonly faced by them should not repeat
Quick solutions
4. Simple digital channels experience offering exactly what all your customers expect
Customers want a brand's website to be simple to access. It should have the necessary information needed by customers to decide which product to buy. Companies must ensure that their applications are way better and effective than other brands.
Nowadays, almost every brand has its website and application using which the customer can easily order. Customers prefer using applications that are not that difficult to operate. In their busy schedule, they do not like to waste much of their time and want to get stuff in one go.
Therefore, companies need to make sure that their digital websites and applications are not complicated to use. It should boost the customer's experience.
5. Customers need a Personalized experience
The customers want the company staff not to treat them like numbers. It can happen when the employees of the company interact with the customers by taking their names. The company should understand the customer's buying patterns and accordingly recommend to them what to buy.
It is good to build a healthy bond with the customer. That will make the customer's journey faster. Customers require a brand's representatives to be qualified, specialists in their profession, helpful, and polite.
6. Customers demand great customer service
Customers want to understand whether a company cares about them or not. A company can ensure the customers that they care through providing high-quality customer support. First, you can concentrate on your customer's demands and the issues they are facing.
Then, help them accordingly. Avoid making your customers feel neglected. Keep their demands and concerns at high priority. Companies have boosted their revenue by building a reputed image in the eyes of the customer.
A company becomes more successful by concentrating on its customers as the objective is to attract customers and hold them from choosing any other brand over yours.
7. Innovative product or service
Customers expect their products to get modified in a while. They love to see upgradations. Customer choices change timely. It should be considered that the customers get what they require now and not what they were expecting a year back.
Therefore, companies must always strive to look for improving their products. This will attract new customers as well.
10 Customer Service Expectations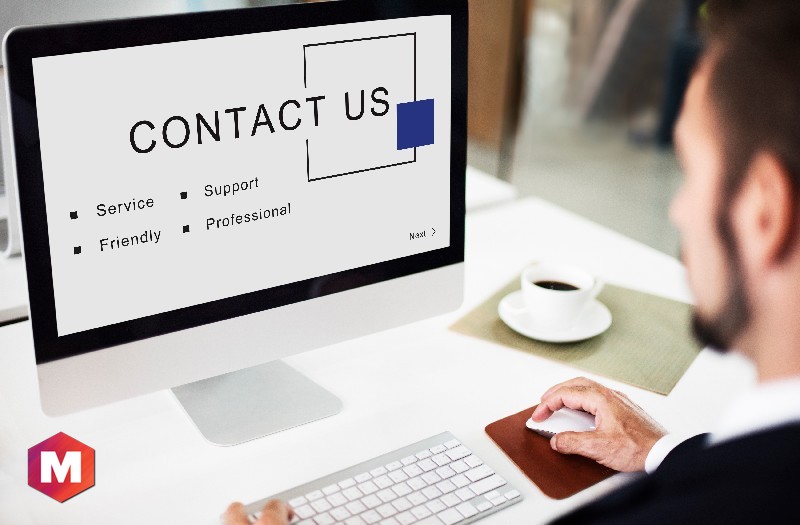 Businesses today need to fulfill some specific expectations that are strictly related to the customer customers such as-
Customers need the company to understand what they require – Ensure that you know what the customer wants and fulfill those needs from the start.
Customers require various alternatives to contact a company – Customers anticipate firms to communicate on the channel they prefer.
Customers want a company to reply instantly- Companies need to quickly respond to their customers.
Customers need a quality client experience – Cultivating rapport with clients will improve the possibility of surpassing their demands, converting them into loyal customers.
Customers require a company to resolve their issues – Customers expect companies to come up with effective solutions to their problems.
Customers want the company to hear them – Customers need the companies to read their reviews and work on them.
Companies must be proactive – Customers love to engage with a proactive company. They expect you to enhance the communication plan and provide opportunities for them to give honest feedback.
Customers like personalized experiences and surprises – Companies should strive at providing customers product and services that they wouldn't have imagined and will love it!
Customers want to save their time at any cost – Customers, no matter how much the product values, want their experience to be quick and efficient.
Customers need the companies to give them logical solutions – Customers hate it when they are not given effective solutions. They expect companies to be consistent and work on their issues.
Factors affecting Today's Customers Expectations
1. Previous Customer Experience
The experience that the customer has had earlier matters. If the customer is notably satisfied with the service provided by your company, they would expect more. Companies should be able to meet the high expectations of customers.
2. Customer Interactions and Customer Engagement
The way your company interacts and engages with customers is important. If the customer is happy with the service provided by your company, they will come back and recommend it to others as well.
3. Customer Feedback
Customers look forward to their feedbacks being considered. They want the companies to upgrade according to their feedbacks.
How do you meet Customer Expectations?
1. Managing customer study and comparing outcomes
Customer study reveals critical factors that help fix customer issues. Absolute research can also assist you to see the differences in the goods and services provided. It can cast knowledge on everything your buyers need but are not getting.
2. Providing additional mediums for customer reviews
It is important to collect feedback from your customer and analyze it. Ensure to reply to queries and goods improvement recommendations. Analyzing customer experiences on review sites and resolving their issues in a timely manner will help a brand in meeting customer expectations.
3. Focusing more on Customer Experience
Knowing and providing to customers' requirements is reasonably the most significant trait companies can adopt. Businesses should ensure employee engagement in a way that they can serve customers in the most personalized manner possible
4. Social Media Listening
Since today's world is all about social media. It is vital to move forward and know what your customers think about you via social media. It is one of the key practices when you want to optimize your brand online.
How to Exceed Customer Expectations?
When you keep on meeting customer expectations, they start having higher expectations from you, and that is why it is crucial to exceed their expectations. Some of the ways you may try to do this are-
1. Incorporate a winning culture
For exceeding customer expectations, businesses should have the right culture and processes in place in their organization. You may do this by writing a customer experience intent statement and letting your leaders or managers get buy-in from the employees or team members.
Your employees should understand the importance of exceeding customer expectations, plus they should have access to a knowledge base and practical training to achieve these goals. You should also recognize and reward the employees who succeed in accomplishing this goal.
2. Understand the target persona of your business
It is true that no business in this world can make all the customers happy and satisfied, as the parameters of satisfaction of every customer are different. Therefore, businesses should hone their skills in exceeding the expectations of a target persona.
You may talk to your loyal customers or can ask them to participate in a survey to analyze the kind of features these customers have in common. Accordingly, you may tweak the experience of the customers who have similar feature sets.
3. Ensure an omnichannel experience
Businesses need to ensure consistent customer experience from all the different offline and online channels where customers might contact and interact. More than 45+% of customers stop purchasing from a business after having a negative experience from any of the channels.
So, ensuring an omnichannel experience is the key to having an optimized brand reputation. For this, you need to use the right tools like Birdeye to not miss any of the customer queries and stay on top of customer interactions on any of the channels.
4. Consistently collect customer feedback
To be aware of changing customer expectations, businesses have to collect customer feedback via reviews and surveys in a consistent manner.
The use of reviews and surveys collectively is useful in collecting in-depth feedback about the problem. This way, businesses will have enough information to deal with the issue effectively.
Conclusion
On the concluding note, it is clear that behavioral inclinations, purchasing patterns, and interests of customers keep on changing, and accordingly their expectations vary.
Therefore, businesses need to comprehend their audience and adapt their strategy to meet and exceed their expectations. Use the aforementioned tips for meeting customer expectations to stand out in the competition in your industry.
What are the most common customer expectations in your industry?
Liked this post? Check out the complete series on Customer Management