Customer attention is a scenario in which potential or existing customers pay extra attention to a certain product or activity. This heightened awareness can be incredibly valuable for businesses seeking to boost sales and attract new customers. But with so many companies competing for the same customers, how can you capture and maintain their attention?
It takes a combination of factors to capture and maintain customer attention, making it essential for any successful business to recognize each one. Gaining customer attention can be achieved in a multitude of ways, from running ads to providing outstanding service and engaging with customers through special promotions or product visibility.
What is Customer Attention?
Customer attention, in its most basic form, is when your target consumers invest their energy into a certain activity, product, or service. Quantifying customer attention can be done by keeping an eye on the amount of time someone spends looking at, contemplating, or discussing a certain item.
For example, a customer might invest 20 minutes completing an online form with their information and choosing the appropriate product or service. This indicates that they are giving attention to your offering and that they really have an interest in it.
Surveying customers, analyzing their website usage and social media interactions, as well as other forms of engagement are all great ways to stay abreast of your customer's attention. Through this data-gathering process, you can easily identify the most popular products or services in addition to how they feel about them.
What is Attention Marketing?
Attention marketing is based on the notion that customers will take note when presented with something unique and compelling, which encourages them to interact. It is used to attract customer attention or capture customer attention at the right time. When your campaigns grab customers time, they optimize brand loyalty.
Engaging your target audience with strategies and campaigns devised to draw their attention and engage their focus for a prolonged time – that is attention marketing. It has been at the forefront of marketing since its emergence on the market. Through Attention Marketing, advertisers recognize that the most important objective of their campaign should be to attract customers attention and inspire engagement from consumers.
Capturing the attention of customers has become easier than ever before due to digital marketing tactics. Companies are now deploying various strategies such as email campaigns, captivating social media posts, and ads on streaming platforms and beyond to stand out from their competition.
Examples of Customer Attention Strategies
Customer loyalty programs – Customer loyalty programs are the perfect way to ensure customers remain engaged with your brand. By rewarding them for repeat purchases and making it more likely that they will return, consumers feel valued by you – thereby creating an ongoing relationship between you both!
Social media marketing campaigns – Social media outreach is an incredibly powerful tool for connecting with customers today. By starting conversations on Twitter and Facebook, you can expand your network, spark conversations about your brand, and build relationships with prospective buyers. It truly is the most effective way of getting attention from potential clients!
Personalization in marketing message – If you want to stand out against your competitors and increase customer satisfaction, personalization is key. Not only does it demonstrate that you value the unique needs of each customer, but it also helps build meaningful relationships between customers and your business.
Customer engagement – Crafting content that provides your customers with valuable information, engaging in online conversations, and reacting to their feedback are integral components of a prosperous customer engagement strategy. By keeping up an ongoing dialogue between you and your consumers, you will be able to form stronger relationships while boosting loyalty.
Importance of Customer Attention
For contemporary businesses, having strategies to catch busy customers' attention is considered very important. Some of the key reasons behind capturing potential customers attention are –
When customers pay attention, your profits soar
Quality business reporting is a cornerstone of customer satisfaction and drives the success of any company. Whether it's higher profits or increased revenue, stellar customer service will reflect that in their bottom line. With every interaction comes an opportunity to make lasting impressions on customers which can result in tangible ROI for businesses.
A more distinguished reputation blossoms
Achieving sustained success in the commercial world requires a great reputation. This leads to increased market and corporate prosperity. To cultivate an impressive and favored image, you must treat customers and employees with respect.
Customers will face less disruption
Customers who are delighted with your services and wares will remain loyal to you, becoming regular customers when they appreciate the attention you give them. They also form habits around their positive experiences that drive more people toward your business.
Cultivating and maintaining customer attention improves company culture
Respect for customers is an essential part of workplace culture. A respectful environment guarantees smooth collaboration between staff members and helps to cultivate a company culture that values humanity and treats its clients with honor. Serving consumers with respect will not only result in them upholding your customs but also increase their interest in your business, ensuring the success of your venture.
Stimulating personalization
When customers experience loyalty, they'll feel inspired to customize their products and services. They become die-hard fans of the brand, acting as passionate ambassadors who will spread the good word about it. It's a win-win situation: The company never loses its devoted clientele while those clients remain committed through thick and thin!
Ensuring the long-term success of your business
If customers are content with the business, its longevity is guaranteed. Impressive customer service and care will minimize loss while satisfied patrons support the firm in overcoming adversity.
10 Steps to Get Customer Attention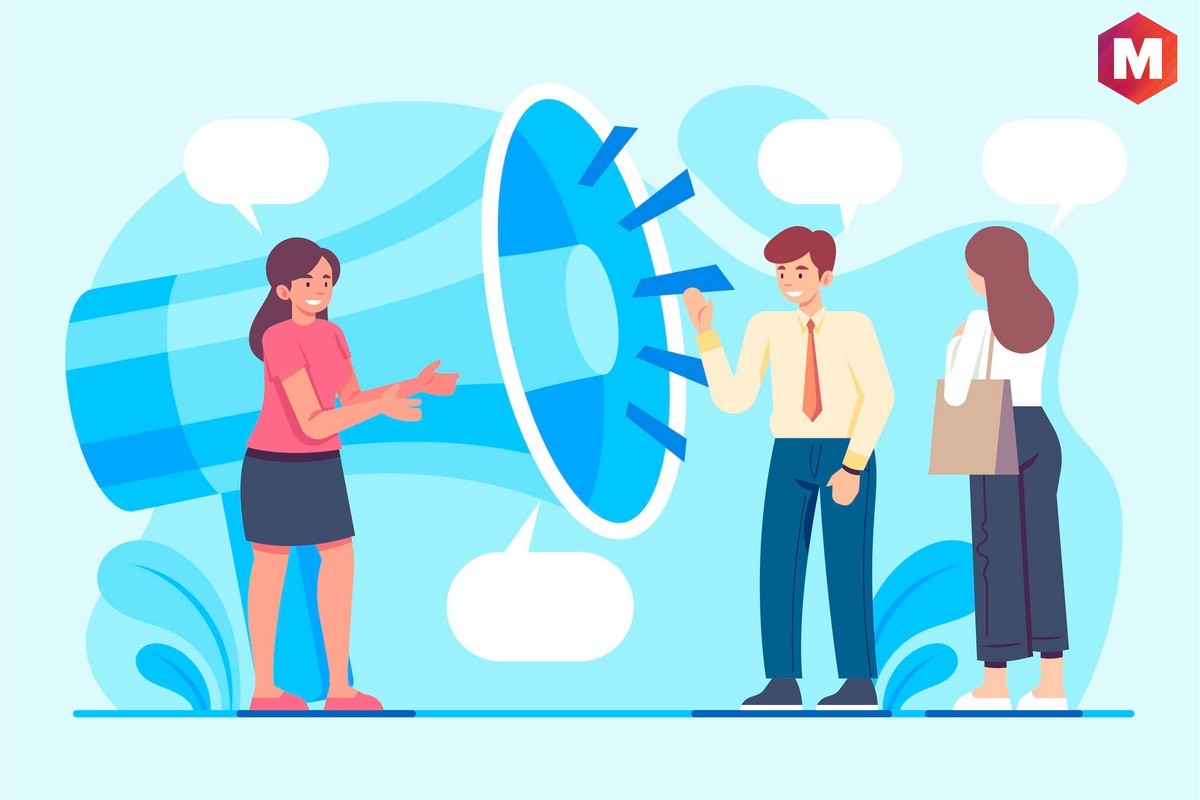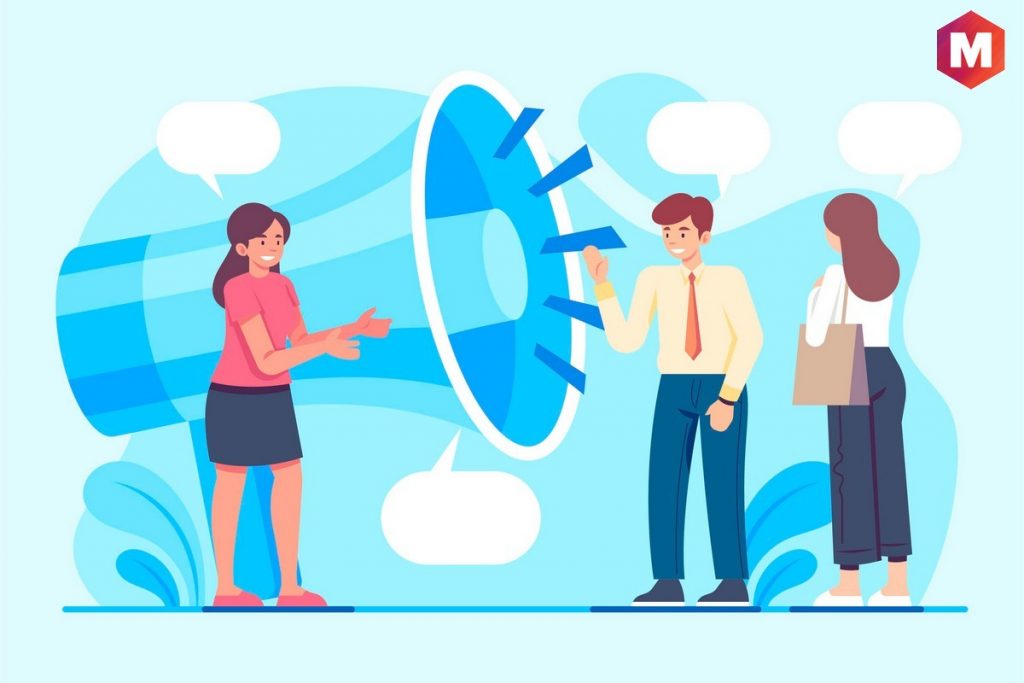 1. Establish your unique value proposition
Make sure your business stands out from the competition and make sure potential customers know what makes you different. For example, Apple's value proposition is that they offer high-quality products and innovative design that pulls in new customers.
2. Establishing trustworthiness is crucial for success.
Always remain honest with your audience, even if they have yet to become customers. The only way to ensure your followers keep coming back on social media is by crafting messages that captivate their interests and imaginings. If you can truthfully connect with them from the first interaction, you have won half the battle.
3. Develop a robust plan for success
Crafting a comprehensive plan to draw in customers is never an erroneous decision. Capturing customer interest and loyalty is akin to setting out on a voyage – one that you can successfully complete with the right strategy! A well-conceived roadmap will provide clarity on each step of this undertaking, ensuring your business's success.
4. Know who the right customers are
The aim of acquiring customers doesn't necessarily equate to establishing relationships or having conversations with each one. Carefully considering who you will invest your time with and those you anticipate investing their time in your business is an essential component to success.
5. Get to know your potential customers.
Capturing the attention of your potential customers is a must, but first and foremost you should strive to comprehend who they are. Knowing your audience can be essential in gaining their interest and trust. Before you can capture someone's attention, you must comprehend their needs and interests to craft an engaging message.
6. Forge meaningful connections with potential customers
For any business to be successful, it must make meaningful connections with its customers. It is wrong to assume that connection building only needs to start after someone has become a customer; rather, you need to showcase the personable side of your company for consumers truly connect and embrace your brand. Some of the ways to engage with your audience and make meaningful connections:
Show that you care about their needs, wants, and values
Stay curious when getting to know them better
Build strong self-confidence so they can trust in what you say
Ensure conversations always go both ways for a truly collaborative experience!
7. Connect with potential customers using a variety of communication channels
With potential customers spread all over the web, proactively utilizing various channels is essential to seize the best opportunity to draw their attention. To gain consumer attention, you'll use omnichannel marketing strategies. If you want to ensure that your business is reaching its maximum potential, testing a variety of channels will allow you to choose the most effective one.
From the traditional marketing channels of television commercials, newspaper ads, and radio spots to more advanced digital avenues such as Google Ads, social media juggernauts like Instagram and YouTube, or even unconventional methods like public speaking or billboards – you have a multitude of options available for your business.
8. Keep customers informed of pertinent details
To cultivate and retain dedicated customers, it's important to communicate the fundamentals of your product or service. This doesn't have to be a difficult task! You can easily keep them updated by distributing website content, emails, videos, or even direct mail – making their transition into loyal buyers simpler than ever before.
9. Monitor customer feedback
To make sure your customers remain enthusiastic and content, you should pay close attention to their reviews. Customer feedback is priceless – it deserves to be thoughtfully scrutinized when making decisions that will affect the customer experience.
Gaining knowledge of how your customers feel and respond to whatever it is you are offering is essential, as customer feedback can lend invaluable insight that would never have crossed your mind.
10. Radiate enthusiasm to capture attention span
Inciting an energetic and passionate attitude is the best way to grab your customers' attention. Your positive energy will be magnetic, drawing in people who are looking for a reliable company that makes them feel valued.
Demonstrating enthusiasm through how you run your business ensures that those same individuals will stay loyal to your brand instead of seeking out another one.
Unlocking Expert Tricks to increases Customer Attention
1) Use storytelling to pull the attention of target audiences
Crafting stories is an exquisite art that can mesmerize customers, craft connections and spark engagement like no other medium. It will capture the attention of your audience more than anything else out there, developing a sense of trust between them and your brand.
To be a successful storyteller, consider personalizing your narrative to resonate with your target demographic, ensuring that it is concise and character-focused.
Additionally, keep the visuals in mind when crafting stories as well as an emotional element – make sure you're always staying true to what actually happened. By adhering to these guidelines, you can guarantee that every customer will pay attention and come back for more!
2) Use content marketing for grabbing customers attention
Content marketing is a potent tool to captivate prospective customers. With its ability for originality and imagination, it can be molded into the ideal strategy tailored to your business needs. Utilizing content marketing in crafty ways will enable you to take advantage of this valuable channel and use it powerfully.
Create a viral content strategy – Attracting your customer's attention is easier than ever when you create content that goes viral. Generate content that resonates deeply with your customers, compelling them to spread the word and form an organic 'word-of-mouth marketing campaign.
Use snackable content – Snackable content is one of the most powerful tools you can use to capture your audience's attention. This type of content usually consists of brief, engaging visuals that are easy to consume and share across a variety of social media platforms. With consistent posting, snackable content is an essential ingredient for success in today's digital world!
Use memes in content – Use memes to catch the attention of your audience and increase engagement with your social media posts. Memes that offer a lighthearted take on an issue often have the potential for virality, but make sure they are appropriate; otherwise, you risk offending viewers instead of creating genuine connections. With this trick up your sleeve, you can expect more people to share and re-share what you post!
Create interactive content – Rather than simply viewing, hearing or reading a piece of content, interactive content invites the audience to participate and become part of it. This engagement creates an emotional connection that encourages viewers to stay longer with your message – increasing the chances they will notice and remember what you have shared.
Follow a trend – Hop on board the trend train! Staying up-to-date with what everyone is buzzing about online can be applied to your content and make it all the more appealing. Not only will this help spread your message, but customers are also likely to resonate with something they're already familiar with and passionate about.
3) Use Influencer Marketing
Influencer marketing is continuing to grow in popularity all across the web. It's a brilliant way to capture your target audience's attention and promote your brand—all you have to do is team up with an influential figure that people already know and trust! By collaborating with these industry-leading influencers, you can spread awareness of your company far and wide.
Let's Wrap Up with Best practices for Customer Attention!
Capturing customer attention is an essential but often overlooked aspect of running a business. Businesses will continue to come up with creative campaigns and techniques for drawing in potential buyers as long as there are products to be sold. Discover some winning practices below –
Crafting headlines that are compelling, succinct, and transparent is paramount for your target audience– not just Google.
Ensure that you do your research and include the keywords and phrases you want to rank for in Google.
Don't forget that the strongest impact is usually found in the headline. Therefore, be sure to craft unique content for your story setup!
Take a deep dive into your audience data to identify the terms and phrases they're using most often. Leverage these keywords in your headlines directly afterward for maximum impact.
Liked this post? Check out the complete series on Customer Management