As stated in The AIDAS Theory of selling, One of the best ways to get customer attention is to get customer in a receptive state of mind wherein he is at least ready to show interest in your product. The first few minutes of your sales presentation are crucial.
There can be 2 scenarios in gaining customer attention. One where you are going to customer with an appointment and other where you are making a cold call. Gaining customer attention with an appointment is comparatively easier as compared to cold calls where you have to overcome 'sales resistance'.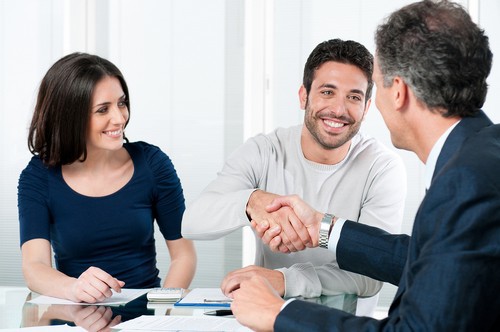 One of the key factors which contributes to customer attention is your sales pitch as well as your conversation abilities. The sales person needs to establish good rapport as soon as possible. Thus the sales person can use 3 main techniques to get customer attention
1) Have a ready sales pitch
By a sales pitch i mean you should have an idea of what you are going to speak, along with the normal conversation starters. It shouldn't be that you have a 500 word speech ready and as soon as you are in front of the customer you start reciting it. A sales pitch should greet the customer, ask him for his free time and then proceed. gauge the customer reception and remember – if the customer is irritable, it is best to postpone your pitch for later or vary it on the spot according to the customers mood.
2) Try to relax the customer
The customer will have expectations from you. Thus having a calm conversation with him, asking him about his business and interests and his future prospects and than later on connecting YOUR product to his vision is important. In this manner the customer slowly relaxes and is more prone to asking questions by himself and if not, than at least he will be open to conversation. You can then lead him onto the product presentation stage and gain his interest.
3) Do not appear too eager
Enthusiasm in sales is important and if you have confidence in your product, your enthusiasm shows. However it is necessary not to appear too eager because eagerness in itself can be a turn off and the customer might lose interest. Your approach towards the customer needs to be in accordance to the customer. Sometimes direct, sometimes subtle. Remember – Shouting gains attention for a minimum time period whereas talking stays in the memory. You therefore need to talk to your customer rather than shout.
Read further – How to gain Customer Interest