Customer retention is a process of retaining existing customers. In this, a company is able to keep its customers coming back and not switch to a competitor. This shows how satisfied existing customers are with the product and service quality.
Customer retention strategies are the methods & efforts that companies use to increase customer loyalty and enhance the value of each customer's business. Such strategies are important for subscription-based companies and service providers as they rely heavily on customer retention to sustain their businesses.
What is Customer Retention?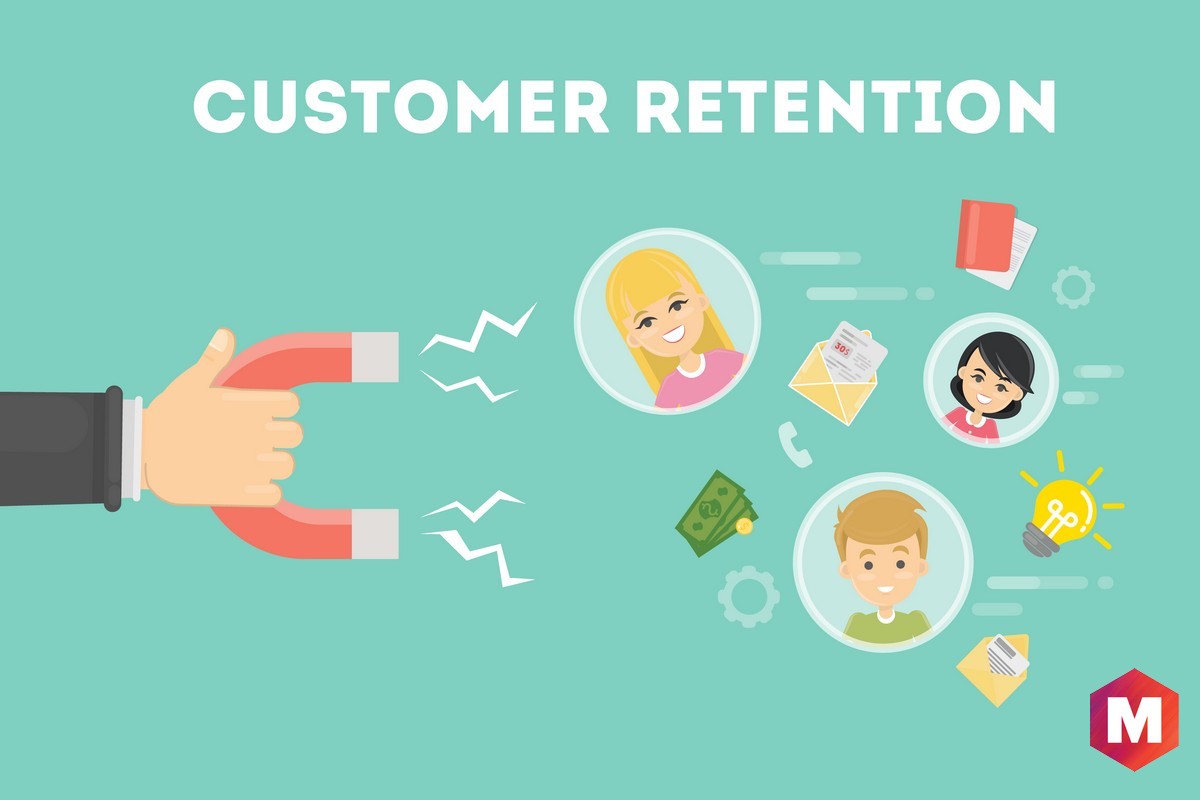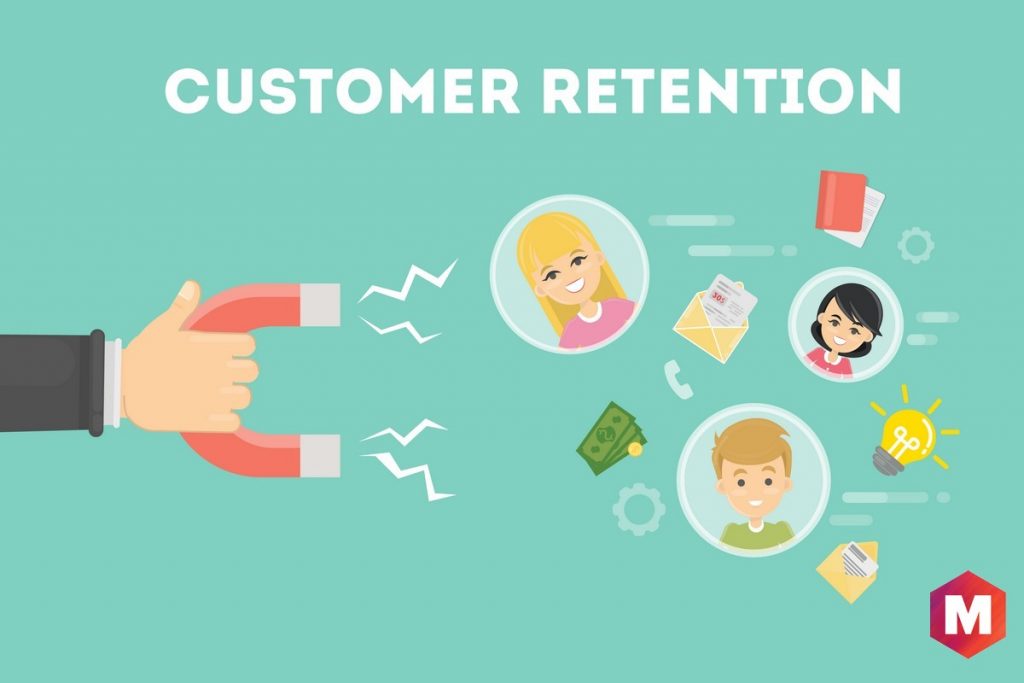 Customer retention is a measure of how well a brand or company can retain its customers over time. This metric can indicate the number of loyal customers and also provide insight into customer satisfaction, repurchase behavior, engagement, and emotional attachment to a brand.
Measuring customer retention can help organizations analyze aspects of customer experience and success using this feedback. If an organization receives a report indicating a decrease in customer retention, it can utilize this information to determine the underlying issue and make changes to its product offerings accordingly.
Retaining existing customers is important because it costs more to acquire new customers. Moreover, customers who continue to do business with you will have a higher chance of promoting your brand through positive word-of-mouth marketing and becoming brand ambassadors.
Why is customer retention important for businesses?
Businesses need to retain customers because it helps them keep their current customer pool and cuts down on the need to find new ones. Moreover, retaining customers also reduces expenses like marketing and customer acquisition costs.
Harvard Business School's research shows that by increasing customer retention rates by 5%, a company's profits can grow by 25-95%.

It is reasonable to focus on customers who have already purchased because companies have a 40% higher chance of converting them compared to new customers. Moreover, your current customers may make up about 65% of your overall business.
If an organization only aims to acquire new customers without prioritizing customer retention, it risks missing out on the benefits of repeat customers. Even though gaining new customers is crucial, it is also more costly than retaining current customers. Retaining customers and converting them into repeat customers is equally crucial as acquiring new customers.
How do you calculate your customer retention rate?
To calculate the customer retention rate, divide the number of customers that stayed with the company by the total number of customers at the beginning of the period. This calculation does not include new customers.
The correct formula should be –

(Total # of Customers at the end of the Period – New Customers Acquired)/(Customers at the Start of the Period = Customer Retention 
Customer Retention Strategies
Some of the strategies you can use to improve customer retention are –
Use customer accounts – Creating an account after the first order can make repurchasing easier, as it gives customers instant access to previous orders and pre-filled shipping information.
Improve your customer support – Using support systems such as live chat or help desk tools can improve your communication with customers and provide better support. This can help resolve customer queries or issues whether they are communicated in person, through email, or via social media, and can even convert a query into a sale.
Start a customer loyalty program – Brand loyalty programs can increase purchase frequency by incentivizing customers to buy more frequently in exchange for valuable rewards.
Send engaging emails – Sending follow-up emails is an effective strategy to establish and maintain a strong customer relationship. To begin with, it's recommended to send a "thank you for your purchase" email to customers one week after their initial purchase.
Send a discount after the first purchase – Offering a discount code for their next purchase when they make their first order can encourage them to return. Hence, providing discounts can also be a useful strategy for luring back customers who haven't made any purchases in a long time.
Collect customer feedback – Providing feedback enables customers to feel involved and heard. When customers perceive that their feedback is valued, they are less likely to be reduced to mere data points and are more likely to remain loyal to your brand.
Start a referral program – A referral program encourages your current customers to recommend your company to new customers. This program may offer rewards, such as a discount code or a value match deal.
Offer personalized shopping experiences – On average, brands that are good at personalization generate more ROI than those that are not. This personalization can take many forms, such as custom product recommendations, tailored experiences, and personalized product education.
Consistently delight customers – To delight a customer, you need to go beyond meeting their expectations. This can be achieved by providing exceptional customer service, offering promotions, sharing your personal experiences, or even giving gifts.
Offer fast delivery – Long shipping times can lead to nearly half of the shoppers abandoning their shopping carts. Therefore, it is important to ensure the timely delivery of orders to avoid customer dissatisfaction.
Makes returns easy – If a retailer provides a difficult return experience, many of their repeat customers would stop shopping from them. It is important to make returns easy and pain-free to gain the trust of customers and provide good customer service.
How to Retain Customers
The customers acquired can be retained effectively by using the following steps –
1) Create a strong onboarding experience
To create a lasting impression on your customers, ensure that your onboarding process runs smoothly when they make their initial purchase.
During the initial onboarding process, customers may remember any customer service issues, such as incorrect handling of their information or a lack of a designated point of contact to guide them through the process.
To impress and excite new clients, your business needs to have workflows that include timely email triggers, follow-up messages, access to a self-service knowledge base, and celebratory messaging.
2) Provide a personalized customer experience
Each customer has unique needs and may require personalized solutions from your business. It's important to avoid giving one-size-fits-all solutions that might not be suitable for each customer's unique requests, like varying scales, time limitations, or personal preferences.
As per a report, around 80% of consumers are more likely to again opt for a brand that provides a personalized experience
3) Build trust with your customers
Trust is crucial for any customer-brand relationship. It helps customers to feel reassured and safe when dealing with your business. To build trust, it's important to provide clear and transparent communication, reliable customer service, and a secure platform for customers to access your services.
Additionally, you can also make sure that your customers are aware of any new product offerings and services before they launch. This can help them to feel involved in the process and gain a sense of loyalty towards your business.
4) Implement a customer feedback loop
Customers appreciate it when their opinion matters and are taken into account. By asking for feedback, you can understand what changes or improvements your customers want and how they feel about your products or services.
You can also run surveys, polls, and interviews to gain a better understanding of customer needs. The customer feedback loop system is a tool that helps gather, study, and distribute customer reviews and surveys.
One way to gather feedback from customers is through surveys such as Net Promoter Score®. Another option is to invite customers to take part in user testing or participate in focus groups.
5) Maintain a customer communication calendar
You may want to adopt a communication calendar to better manage your customer engagements and to create more opportunities for upselling and cross-selling. It is the backbone of excellent customer service.
The purpose of a communication calendar is to monitor customer interactions. By indicating when a customer last contacted your brand, it helps to prompt when existing customers haven't interacted with your brand.
This tool makes it easier to initiate promotional offers and proactive customer service by predicting and resolving customer issues before they become aware of them. For instance, by sending an email reminding customers to renew their account when their subscription is about to expire.
6) Send a company newsletter
Sending a company newsletter is an affordable and straightforward method of keeping your customers engaged. Utilizing email automation can enhance your company's reputation and raise awareness. You can send newsletters, promotions, or updates to all your customers at the same time using email automation.
You can automate the email-sending process through an RSS feed at a specified frequency, eliminating the need for manual content updates.
7) Start a customer education program
To improve customer service, consider informing customers about your products and services. When customers have a better understanding of what they are using, they are more likely to be satisfied with the services you provide.
Implementing a customer education program can clear up confusion and offer customers useful details regarding the products or services provided. Additionally, it can be utilized to suggest additional products or services or notify customers of updates in company policies.
8) Offer unique services
To distinguish yourself from rivals in a competitive market, consider providing distinctive services. You may experiment with offering incentives such as discounts, free gifts, customized services, or loyalty programs.
Offering distinct services can enhance customer experience and cultivate loyalty towards your business, increasing the chances of repeat patronage.
9) Start a customer retention program
A customer retention program can be beneficial in maintaining customer interest and promoting repeat business. Such a program aims to acknowledge customer loyalty and offer incentives to retain their continued use of your product/service.
To improve customer loyalty and encourage them to make repeat purchases, consider implementing a customer retention program. This can include offering discounts, rewards points, or exclusive content to make customers feel valued and appreciated.
10) Measure customer loyalty
To understand why customers come back to your business or don't, it's crucial to measure and track customer loyalty. You can use metrics like customer lifetime value or customer satisfaction score to assess the effectiveness of your customer retention strategies.
Understanding customer loyalty through measurement can help you evaluate success and recognize areas to enhance. With this information, you can make better decisions and optimize your retention strategies more effectively.
Here is a video by Marketing91 on Customer retention.
Key Customer Retention Metrics
Some of the metrics that you can use to measure customer retention are –
1) Customer retention rate
Tracking this metric is essential to measure the loyalty of the customer base and also indicates the effectiveness of your customer retention strategies. You can easily calculate your customer retention rate (CRR) by using this simple formula:
CRR = ((E – N) / S) x 100.
Here, S stands for the number of customers you had at the start, E is the customers you had at the end, and N is the customers you acquired during the period you are measuring.
2) Customer attrition rate
The attrition rate is a useful metric for gauging customer retention. It represents the proportion of customers lost during a specific timeframe. If a company has a high attrition rate, it is likely to experience difficulties retaining customers.
Attrition rate = (number of separations / average number of customers) x 100
3) Customer lifetime value
The metric "customer lifetime value" calculates the amount of money a customer will spend over the course of their relationship with a business, making it easier for the business to identify its most devoted customers.
Customer Value = Purchase Frequency x Average Order Value
4) Churn rate
The customer churn rate is the proportion of customers who have ceased using your services within a certain period. Various factors can contribute to an increase in your customer churn rates such as poor customer experience, inadequate pricing model, and lack of product innovation.
Churn rate = (Number of customers who churned / total number of customers at the beginning of period) x 100
Customer Retention Examples of Big Brands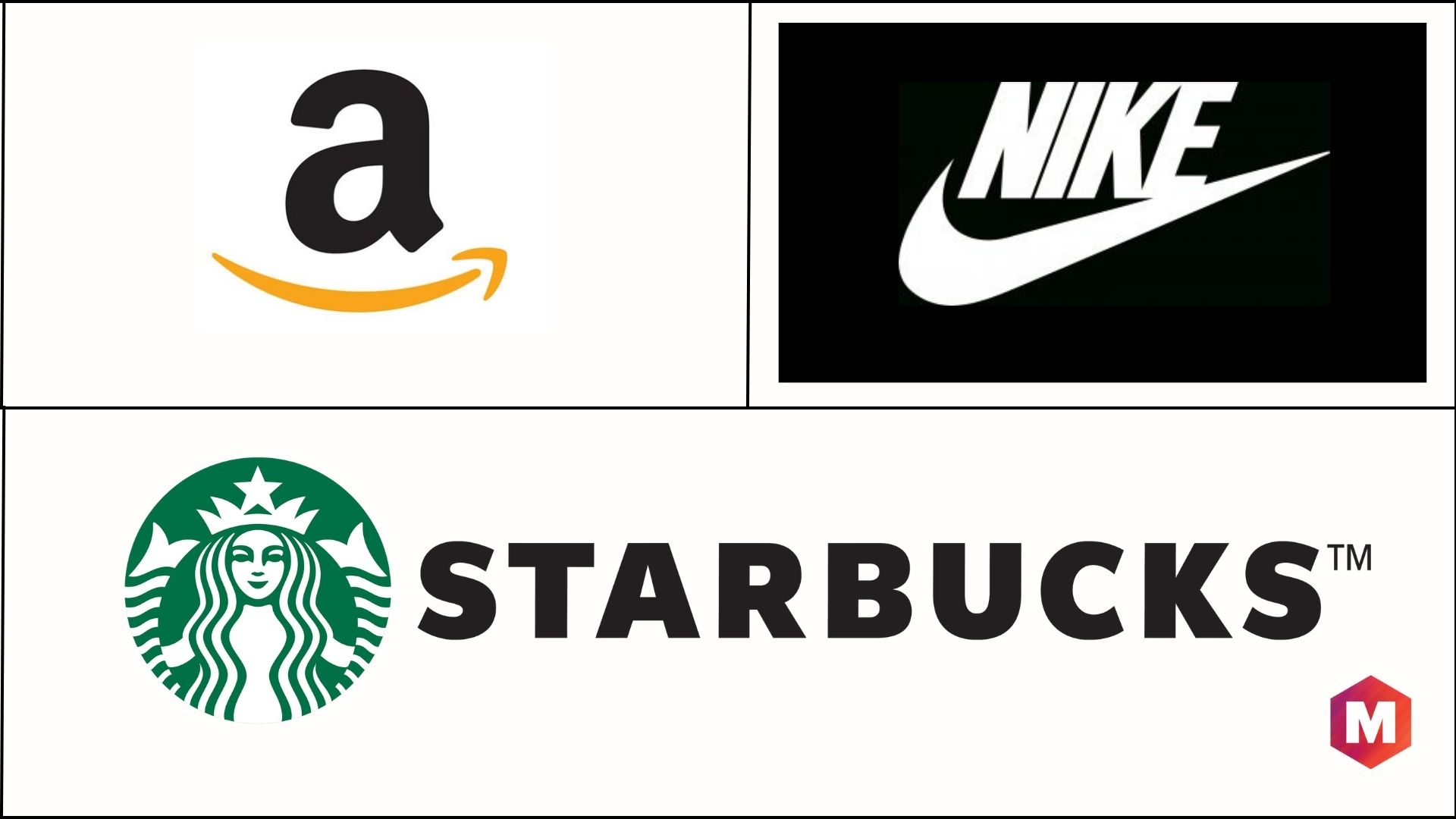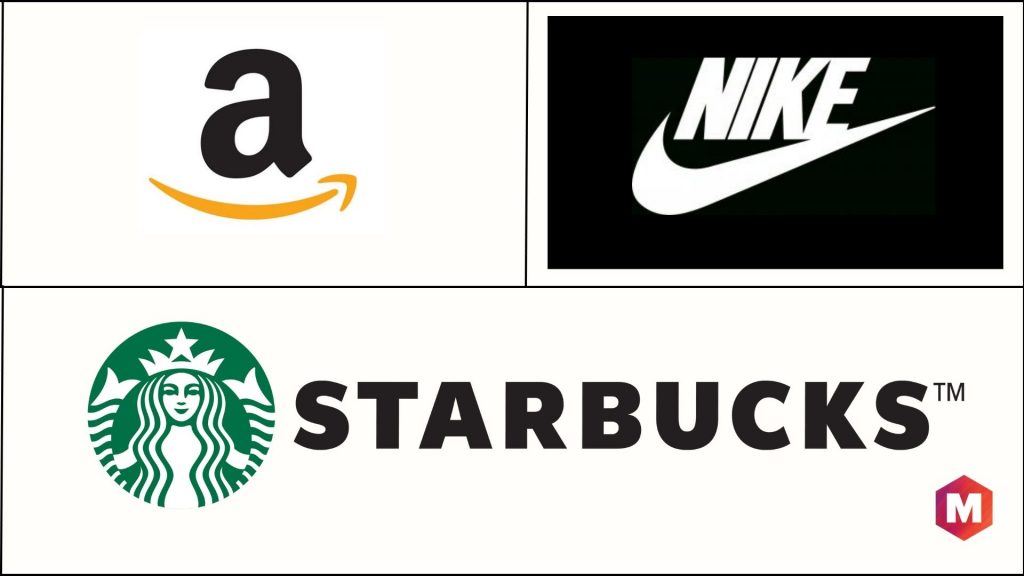 Some of the examples of big brands that use customer retention strategy quite effectively to meet customer expectations are –
1) Amazon
Amazon has a well-known reputation for customer retention. The company offers personalized product recommendations, discounts, and loyalty programs to keep customers engaged on its platform and increase customer retention.
2) Starbucks
Starbucks has one of the most successful customer retention programs in the industry. Some of the retention strategies that work for Starbucks include loyalty rewards, free refills, and exclusive discounts for its customers. For example, the Starbucks loyalty program rewards customers with special offers and points when they purchase items from the coffee chain.
3) Nike
Nike has a comprehensive customer retention program that focuses on creating personalized experiences for each of its customers. The brand's loyalty rewards include personalized discounts, exclusive access to new products, and brand experiences to ensure customer success every time when an existing customer repeats his or her purchase with the brand.
Conclusion!
Now, you have a clearer comprehension of what is customer retention and how to make use of various techniques and plans for optimized customer retention.
To keep customers coming back, focus on delivering high-quality products or services that address their specific needs.
Furthermore, it is important to cultivate customer relationships with current customers by interacting with them frequently through diverse means. All in all, customer retention matters for the optimized growth and revenue of a brand.
Liked this post? Check out the complete series on Customer Management