If it is difficult to attract customers, it is more difficult to retain them. Most marketing theories and practices over time have relied on attracting new customers rather then retaining the old ones. A sustainable business however, concentrates on its new as well as old customers equally.
Traditionally, the emphasis has been more on new customers rather than customer retention. Customer retention needs more of building relationships and keeping after sales commitments intact. The better the after sales service, the better will be customer retention. Thus companies would be wise to perform customer satisfaction surveys regularly as customer satisfaction is the key to customer retention.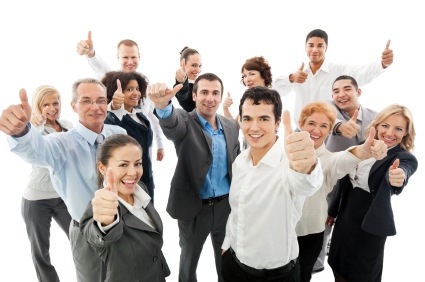 Customer Retention is important because a highly satisfied customer stays longer with the company, buys and self promotes new products being launched by the company, is optimal for feedback on improving the organization and the cost of this customer is much less then attracting new customers.
Customer complaints is NOT a measure of customer satisfaction. 95% of people never complain to a company. They just move on to another brand. Thus using toll free numbers and suggestions forms has become a norm in major MNC's as well as retail chains. Just so they can reach out to their customers, and possibly bring back lost customers (Refer – cost of lost customers)
Effect of complaint resolution on customer retention
If a customer complains, The rate at which complains are solved are also important for customer retention. Market research has concluded that after complaint resolution, 50% to 70% customers are retained. However, if the complaint is resolved within optimum time (mostly 24 hours), the rate of retention goes upto 95%. Furthermore, About 30% customers whose complaints were solved recommend the same company to an average of 5 people thereby increasing the word of mouth promotions.
Customer Retention programmes
Finding the patterns of customer defection is important to devise optimum customer retention programs. If you wanna retain lost customers, then first you need to find out WHY these customers are leaving your brand / product. This can be done by analyzing internal records, sales calls, pricing and product surveys and competition studies. For example – Each and every call in a customer service department is recorded so as to improve the quality of customer calls over time. Thus, some key questions to be asked are
What is the rate of defection?
Does retention vary by office, region, sales executives or distributor? (To find out why customer retention is higher in some places)
Does your pricing have a relation to customers and if yes, what is the magnitude of the effect.
Where do your lost customers usually go? Which brand / product and why?
What are the retention figures for your sector / industry?
Which company in your sector retains their customers the longest and why?
These are some questions which a company can ask of itself while devising a customer retention programme.
Interesting facts on customer retention
Acquiring new customers comprises of five times the cost of retaining your customers.
An average company loses 10% of its customers each year.
Lessening the defection rate by as low as 5% can increase companies profits by 25% depending on industry standards.
Customer profits keep on increasing over the life of the retained customer as cost in retaining the customer becomes lower and lower.
These facts in themselves explain the need of customer retention Why would you want to spend 5 times your hard earned profits if you can tweak your own organization and thereby retain customers.Some excellent examples over time have been Samsung, Ford, Hyundai, Nike, Aquafina, Apple, McDonalds, Pepsi, Starbucks, Estee lauder and Walmart.
Customer Retention Strategies
1. By Offering Financial Benefits
There are two financial benefits which a firm can offer for customer retention. First would be frequency programs (FP) and the other is club marketing program.
1.a) Frequency programs (FPs)
The frequency programs are in essence awards given to a customer who buy regularly and in substantial amount. The frequency program works on the 80-20 model wherein it believes that 80% of the business will be driven by 20% of repeat customers. American airlines was one of the first companies to introduce frequency program wherein it gave free mileage credits to its customers. It was soon followed by Marriott which started its honored guest program. Credit card companies too were soon to adopt this function and started offering points on card usage.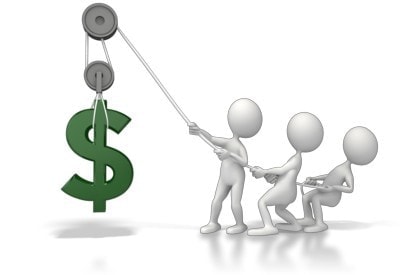 Data suggests that the first company to introduce frequency programs benefits the most. However once competitors start copying the strategy, frequency programs can become a burden as you have to increase your offerings. This also opens room for creativity and therefore there are airlines nowadays who offer different kinds of loyalty programs based on the customers flying habits thereby customizing the program altogether.
1.b) Club Membership
Another financial benefit which can be given is when customers are offered to become a part of a club exclusive to the brand. Club memberships can be of the open type wherein anyone who buys a product or a service can be given entry or it can be the exclusive types wherein either there is a criteria for entering the club or you have to make a payment to be a part of that club.
2. Building Structural Ties
Three prominent ways to make strong structural ties with customers include
2.a) Creating Long term contracts
If you take a yearly subscription of a magazine or a newspaper, it is ensured that you will be a customer for the company for a minimum of 1 year. Thus it has retained a one time customer for a whole year. A cable network can offer 6 months plans for retaining the customers. An Internet service provider can have varying packages for customer retention.
2.b) Charge lower price to customers who buy large supplies
This method is especially used in modern retail and in fact has been the best performing tactic of modern retail. Offering discounts for regular customers as well as giving discounts for purchase of a certain value has motivated people to visit the same store over and over again thereby increasing customer retention.
2.c) Turn the service into long term
The frequent flier miles concept is used widely in airlines to retain customers for a long time. In this strategy, if the customer flies a certain set of miles he is offered a reward and recognition. Similarly, the more miles he flies, the more rewards and recognition he gets. Thus the service is by itself turned into long term for the customer and he would like to take as much advantage of the service as he can.
3) Increasing social bonds for customer retention –
Especially true for services sectors, increasing social bonds with the right cues helps the customer relate better with the service / product and therefore helps in developing social bonds with the company / brand. Once such social bonds are developed, the customer rarely shifts to another brand. A typical example would include Green marketing adopted by many banks which becomes a social bonding factor for people who love going green.
Here is a video by Marketing91 on Customer Retention.
If you liked this article, we bet that you will love the Marketing91 Academy, which provides you free access to 10+ marketing courses and 100s of Case studies.